One of the many things I am working on right now is a master bedroom makeover for a design client. I was brought in to help on this project by my friend who owns an interior design business. She has too many jobs on her plate right now and needed someone to take this one off of her hands.
The master bedroom already has furniture and paint, the clients just wanted us to bring in bedding, window treatments and accessories. The walls in the room are painted in Benjamin Moore Waynesboro taupe (focal wall) and Benjamin Moore Smokey Taupe (remaining 3 walls).
All of the furniture in the room is dark espresso-colored wood. At our initial meeting,  the clients said they had no preference of any sorts in regards to color or style, other than they wanted room darkening window treatments.
The design board above is one of the options I presented to the couple. Since the room was on the dark side, I thought I'd lighten it up a bit with the champagne colored bedding and curtains. Although the curtain panels are light in color, they are lined and room darkening.
To contrast the champagne color, I added eggplant colored accents in the art work and window treatments. My favorite element is the neutral rug, which will work with pretty much any bedding, if they should change it out later on.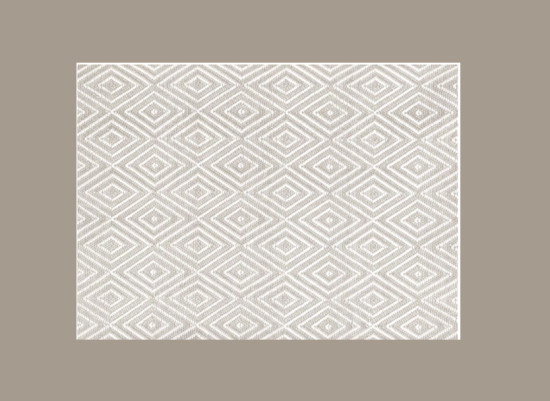 As it turns out, they decided against this Champagne Bedroom option. The husband realized he wanted a darker, more masculine feel to the room after seeing several options. By process of elimination, I discovered this couple leans more towards reds and browns and they definitely prefer darker rooms. If you're interested in purchasing any of the items shown on the design board for yourself, I've included a where to buy list below! And if you live in the NJ area and are looking for an excellent interior designer you can view my friends website here.
Source list for items shown:
Isabella 8 Piece Duvet Set in Champagne
Nantucket Grommet Window Panels in Natural
Leather Accent Pillow in Purple
Dash and Albert Rug can be found here and here
This post contains affiliate links.