Chalk Paint – Move Over Annie Sloan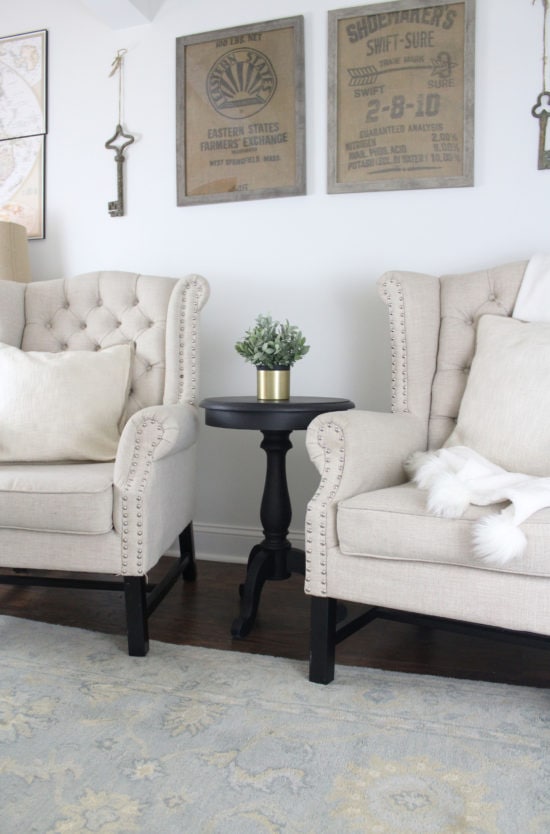 I wasn't going to write this post. I didn't think it was anything revolutionary. But the more I thought about it, the more I realized there is something valuable here. If you've been reading awhile you know I'm a huge fan of Annie Sloan chalk paint, I really do love it. What I don't love is the price. Yes, it's worth it, but I have been keeping my eyes open for products that work as well that are more affordable. And I may have finally found one.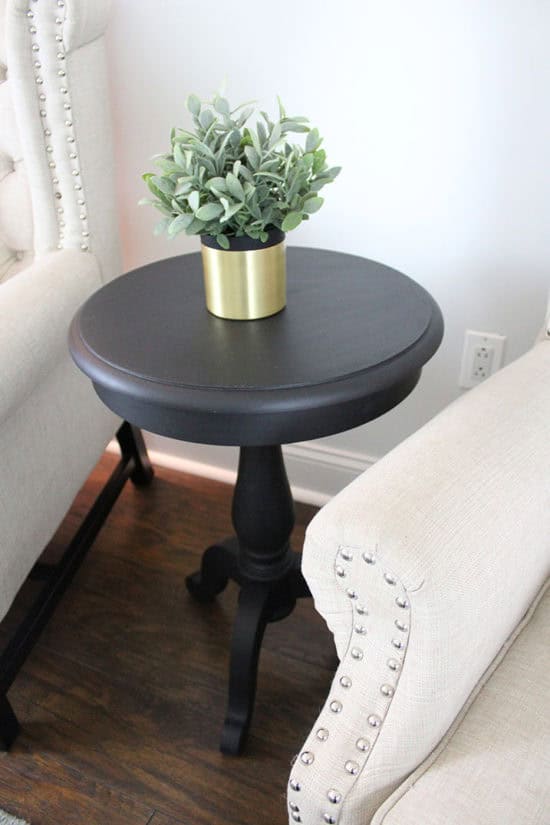 To be fair, I've only used this on a small side table. I had painted this side table once before. I did like that paint as well, but I was never happy with the color in this space. I wanted to get it back to black because black looked better overall in the room. I like how it balances my DIY wall art, and contrasts with the wingback chairs* and area rug.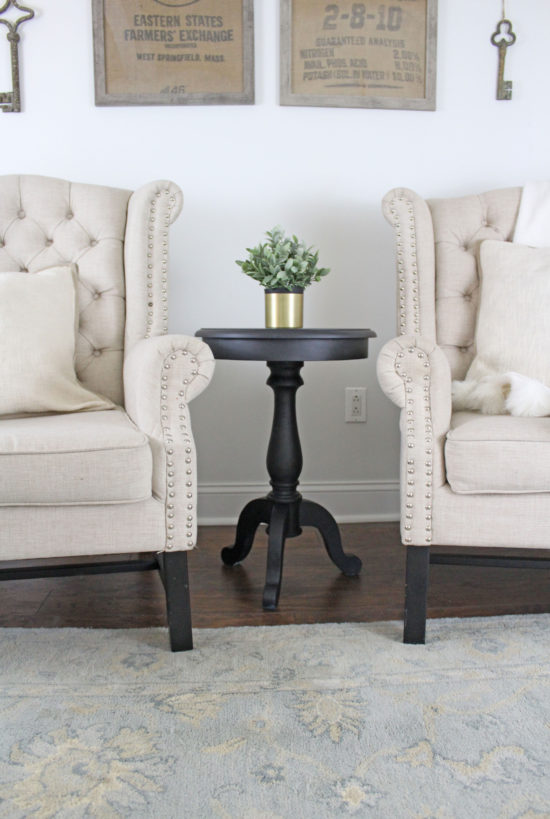 I noticed DecoArt carries chalky-finish paints so I decided to give that a try this time. I didn't take step by step photos on painting the table, because as I said I didn't intend to share this. I used a foam brush as I usually do with my chalk paints and for the finishing coat I used a better quality bristle brush.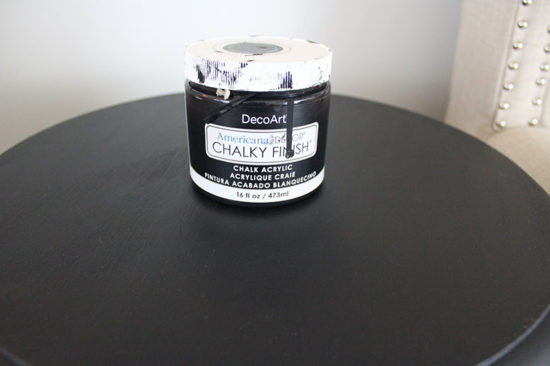 The color I used is called Carbon. I did not mix this with water as I usually do with my other chalk paint, but I read that if you do it will result in a more distressed finish. I have to say, I was pretty amazed at the finish on this.
I plan to experiment some more with this paint, I want to see how it looks when you add water and also when sanded down for that distressed finish. I used my Annie Sloan clear wax as the top coat on this because that is what I had on hand, but next time I'll try the DecoArt brand of waxes with it.
If you want to see more of this space, check out my Valentine's Day mantel! I'm sharing this project as part of the Back to Basics series hosted by 2 Bees in a Pod. I had planned to makeover an old armoire that I've been meaning to get to, but I didn't have time for that project just yet.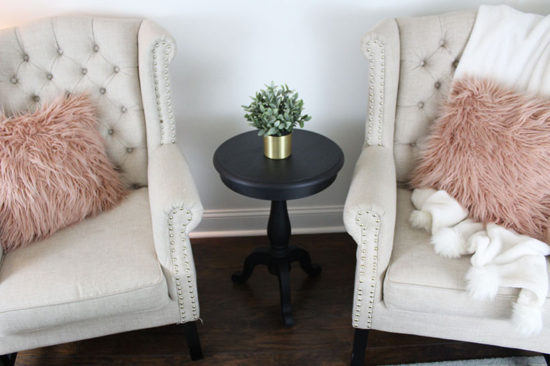 Be sure and visit my friends makeovers below, I can't wait to see what they've transformed!
*This post contains affiliate links, you can read my full disclosure here. Thanks to DecoArt for supplying the paint for this project!