A Garden Tour & A Love Story
Hi all! Hope everyone had a great weekend. Last week I shared with you a beautiful home tour. If you missed it, you can catch up here. Today I'm sharing the amazing yard and gardens from that home.
When Cindy and Gary first bought the property, it was full of trees and uneven. But they had a vision. They removed many of the trees, and replaced them with plants, trees and shrubs. Gary worked for a large building company and they were able to get much of the landscaping  from the "hospital" section at Gary's job.
When you step out of the walk out basement, you find yourself on the covered patio.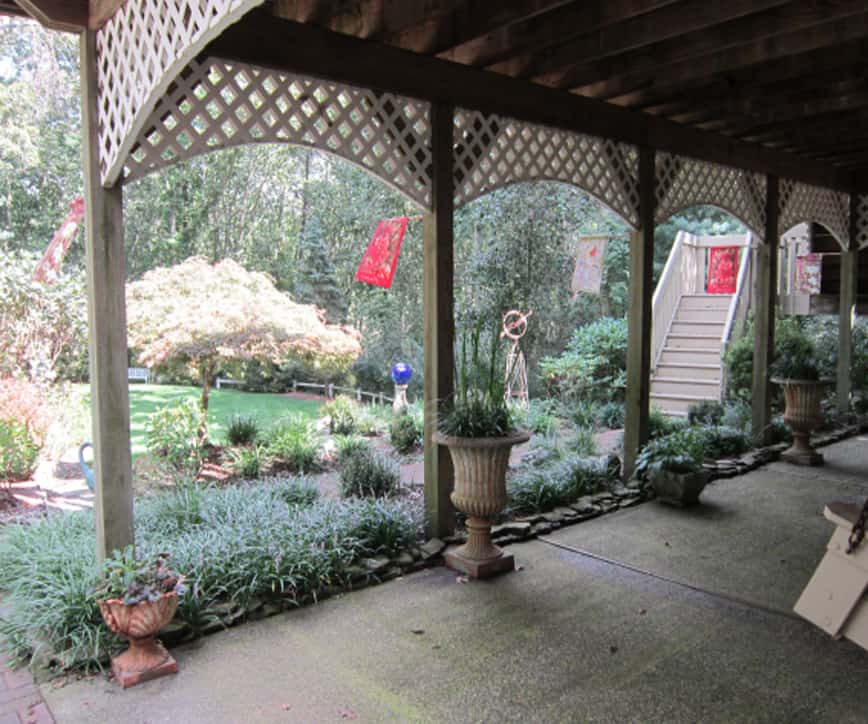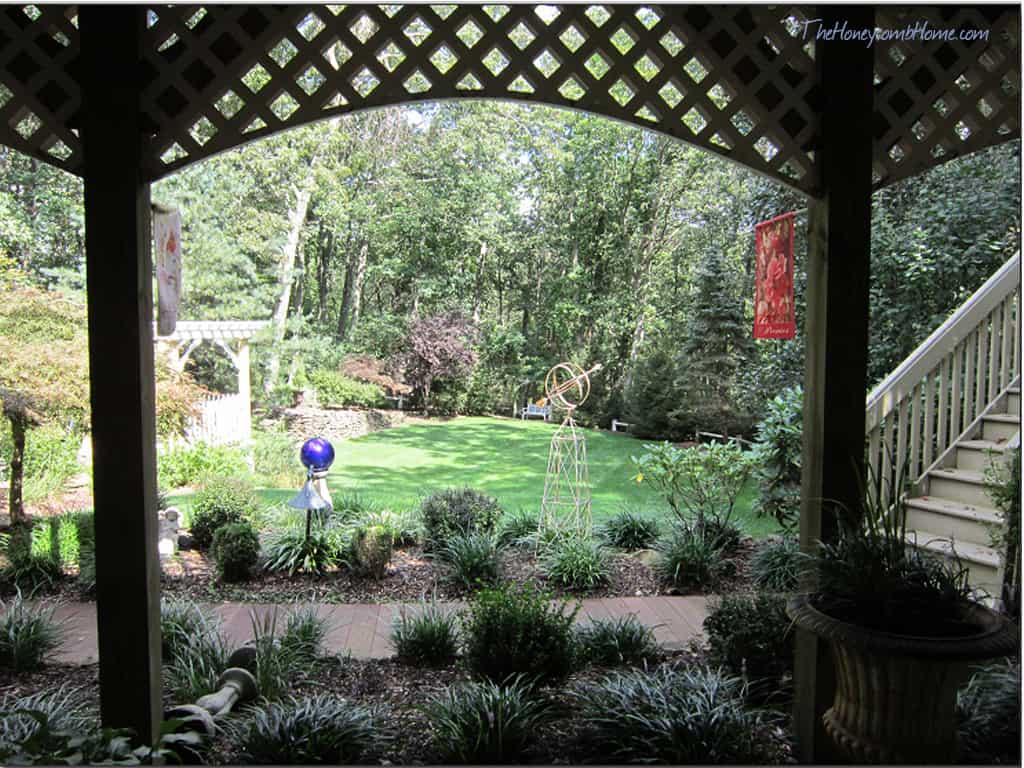 This retaining wall holds a fish pond full of large koi. Gary reused rock that was going to be thrown away at one of his job sites to build this wall, as well as the others you see around the yard.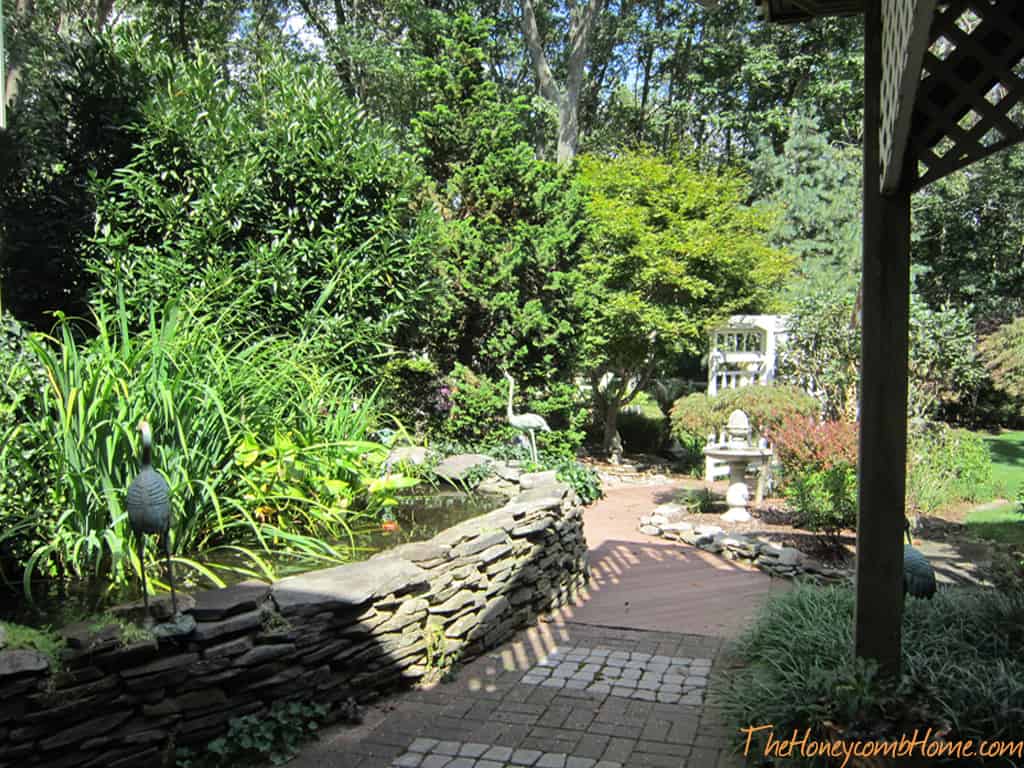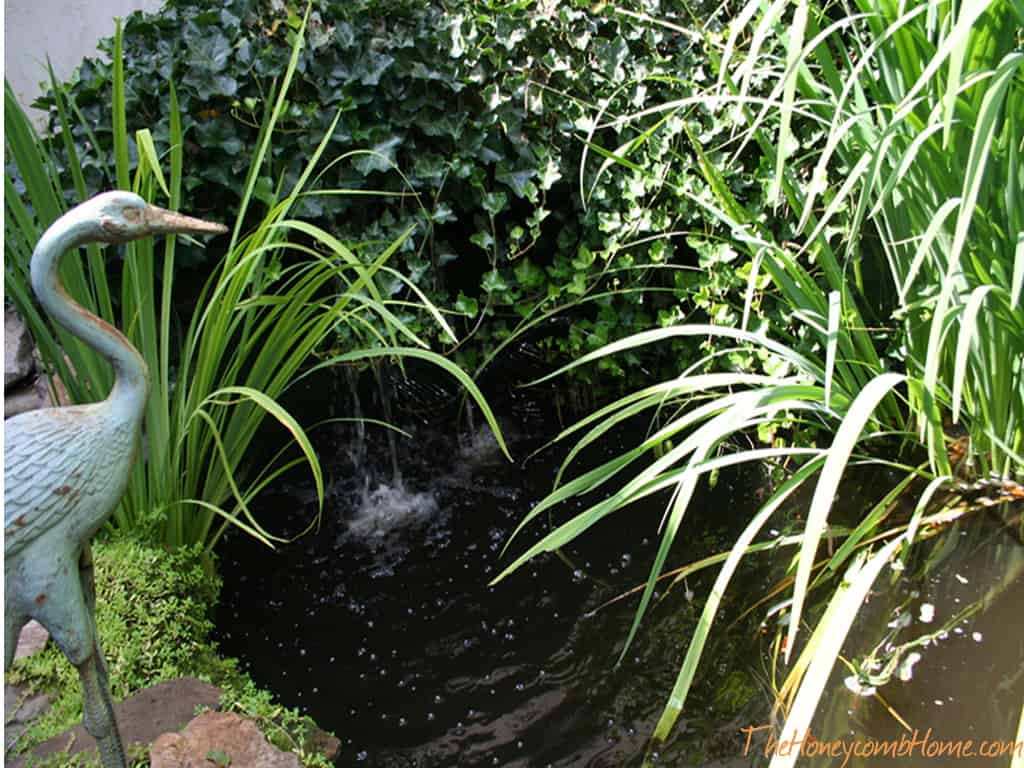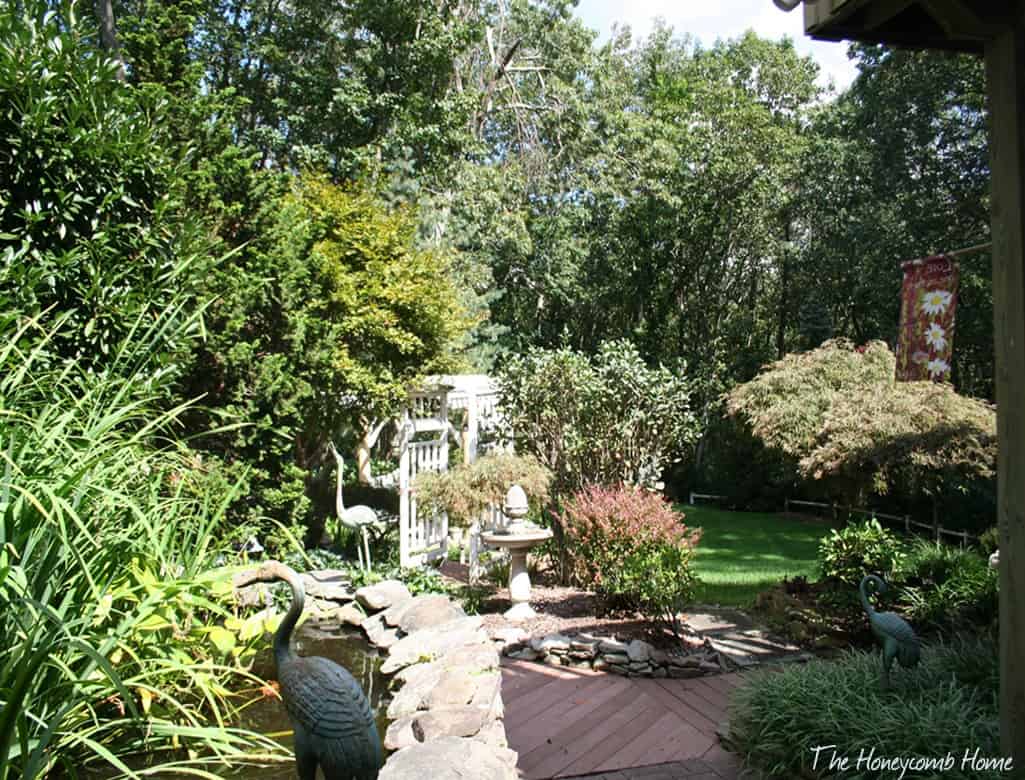 Many of the trees and shrubs around the yard are passed down from family members. The irises, honeysuckle, and Rose of Sharon shrub are from Cindy's grandmother. There are also Plum trees from Cindy's grandfather and a rose-bush from Cindy's great-grandmother.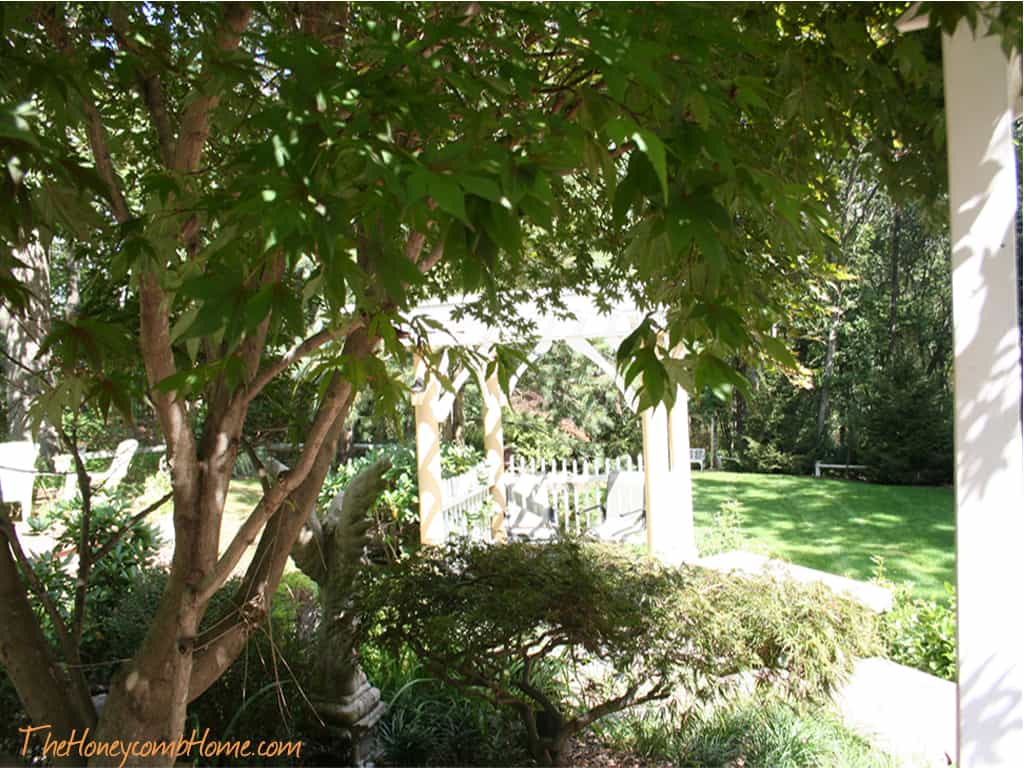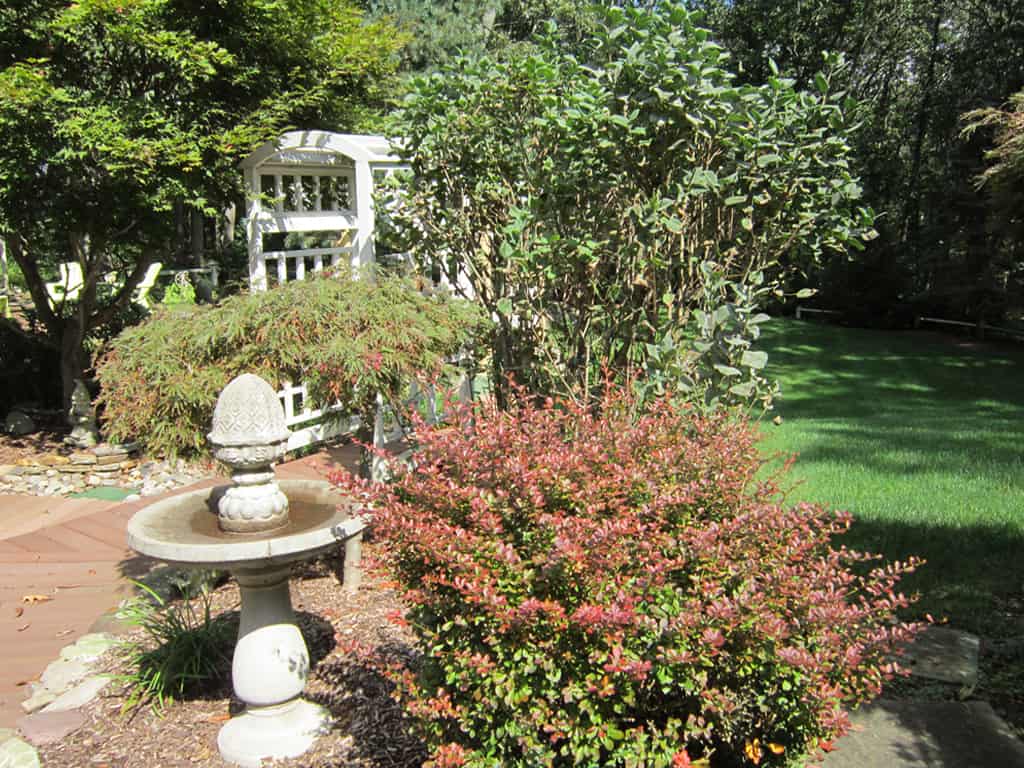 There is something to see along each and every winding path.
This is another fish pond in front of the gazebo.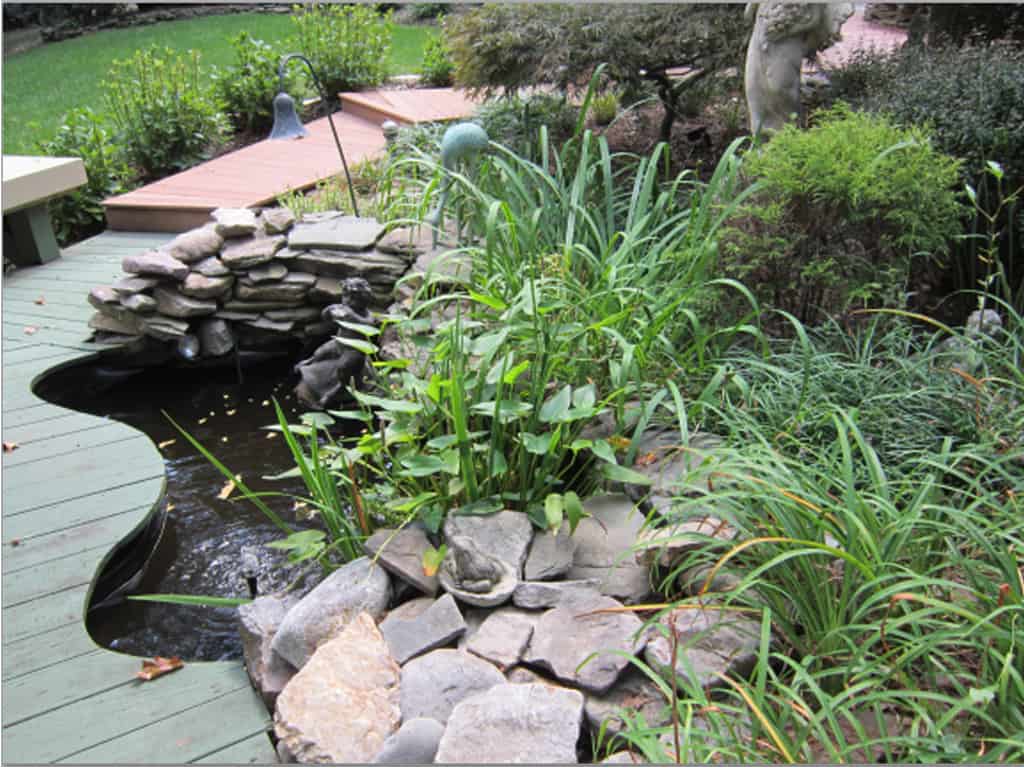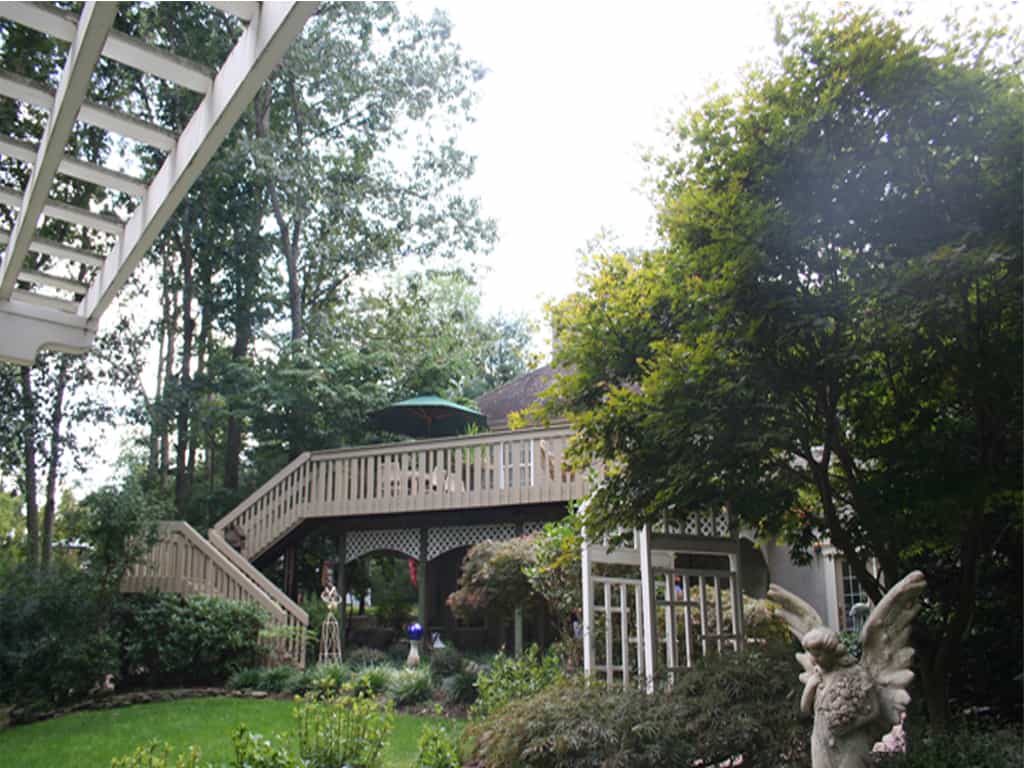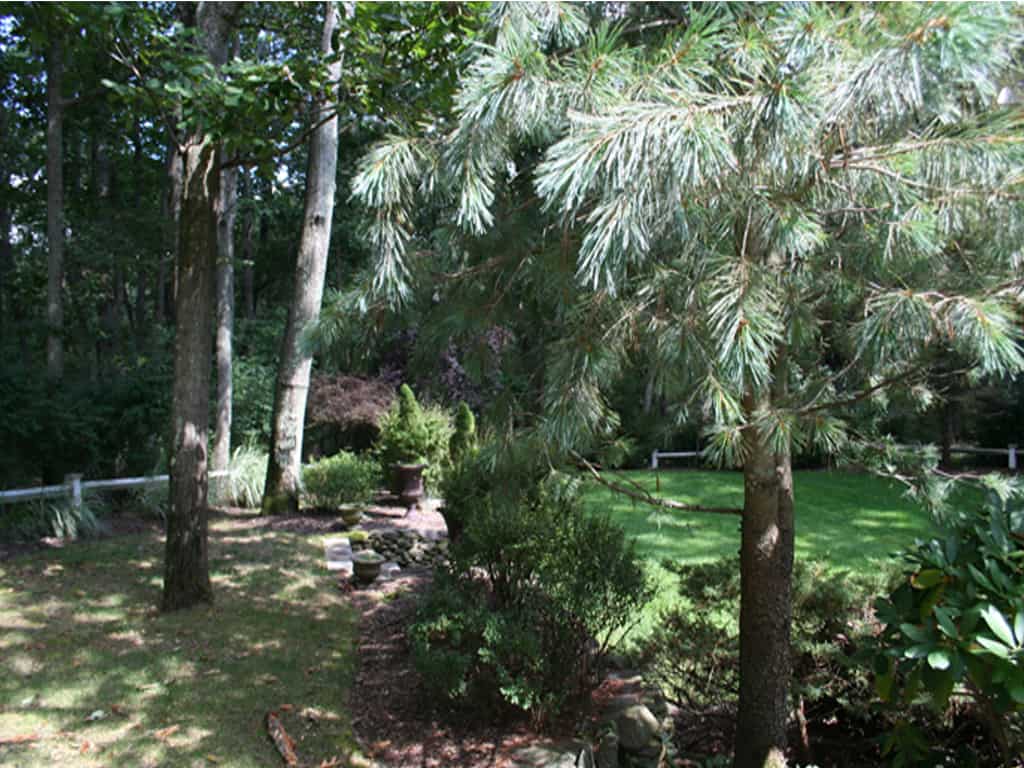 Cindy joked that the "garden house" was born from her request for a potting shed. They built this garden house together.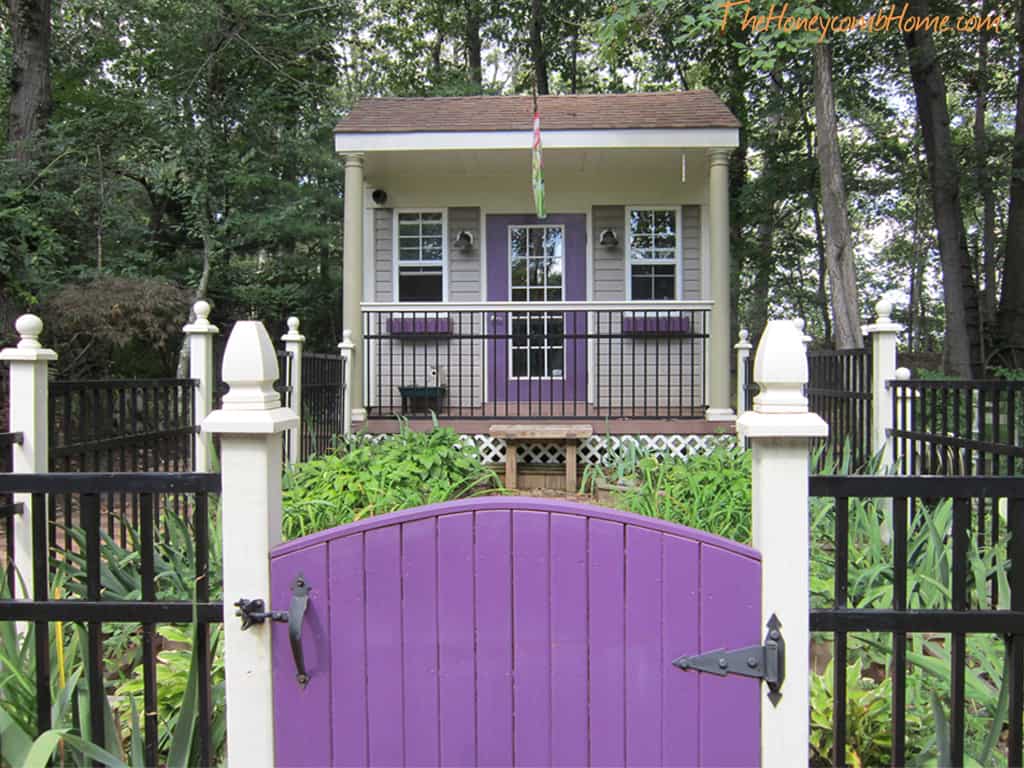 The garden outside the potting shed was originally a vegetable garden. But as the trees grew they created a canopy of shade, so the vegetables weren't getting enough sunlight. Gary then redesigned it by raising the beds for herbs and flowers. At this time he also added the pavers and the fence to keep deer out.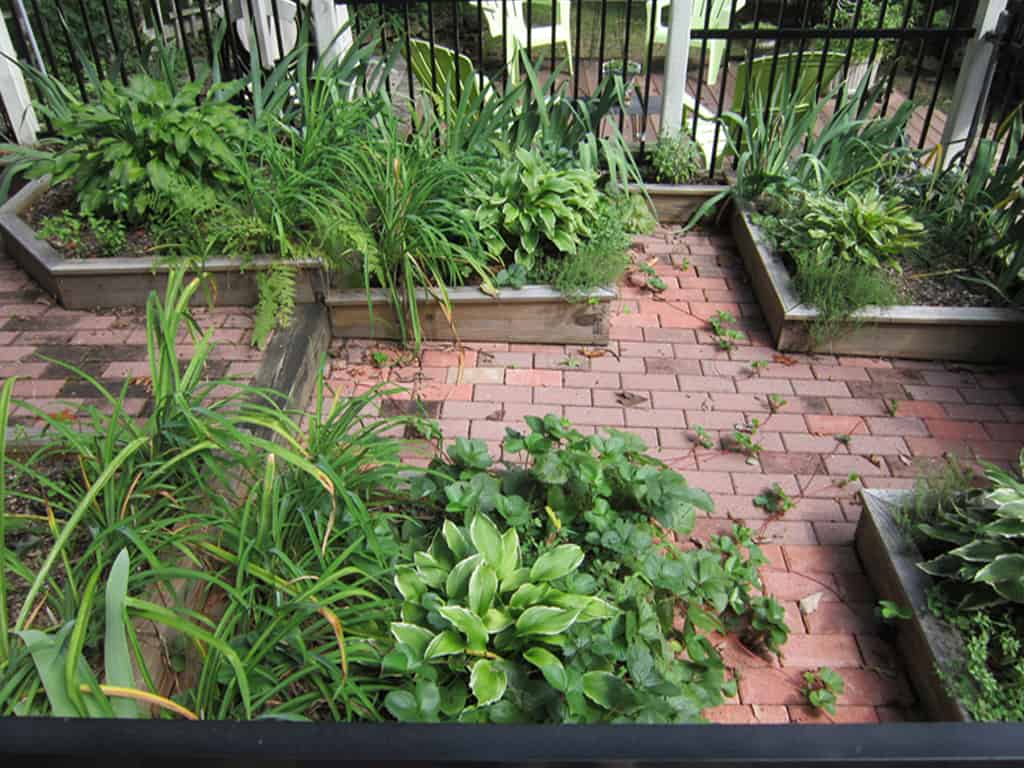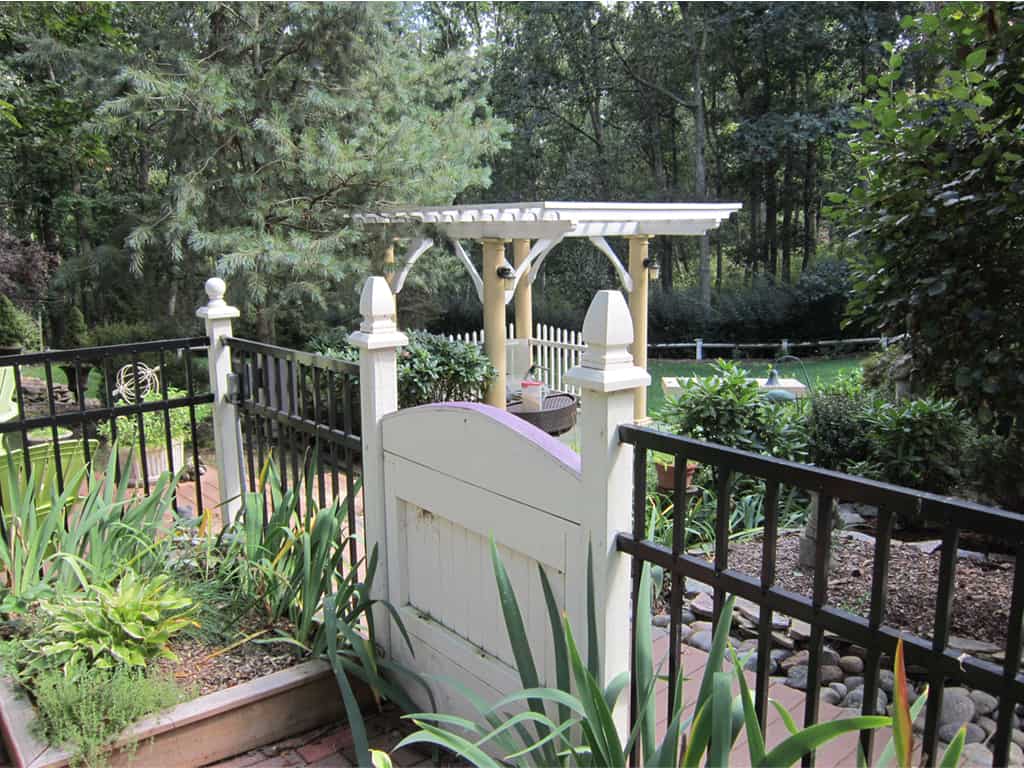 Here is a peek inside the garden house.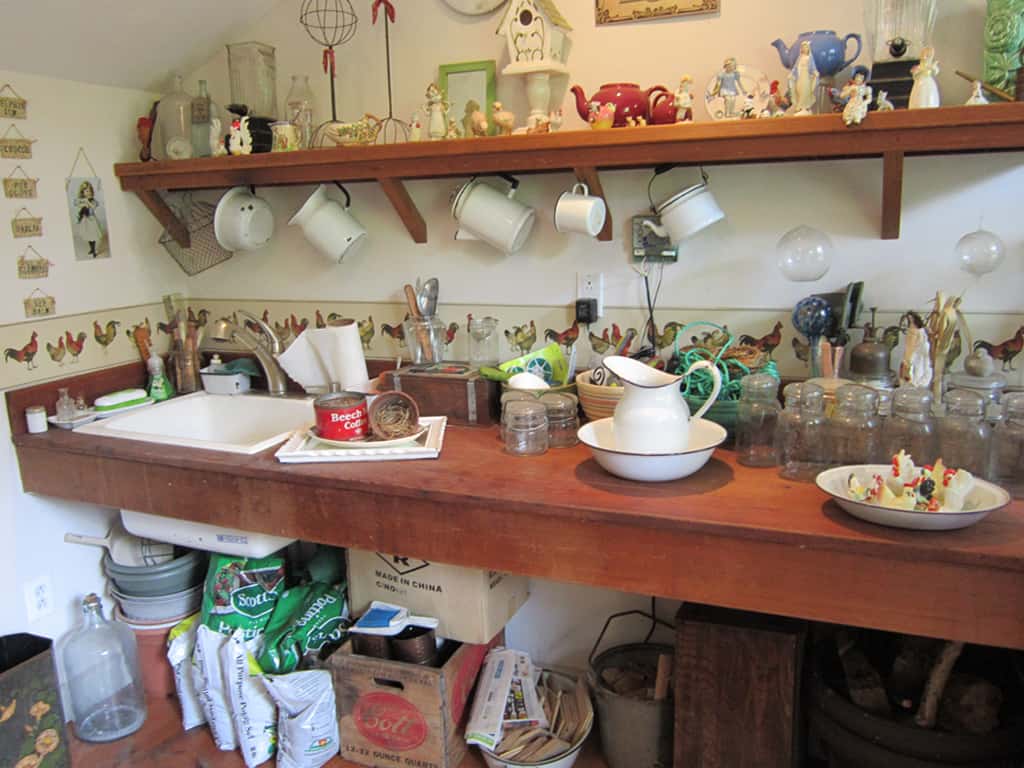 The antique sewing table and washboard belonged to Cindy's grandmother.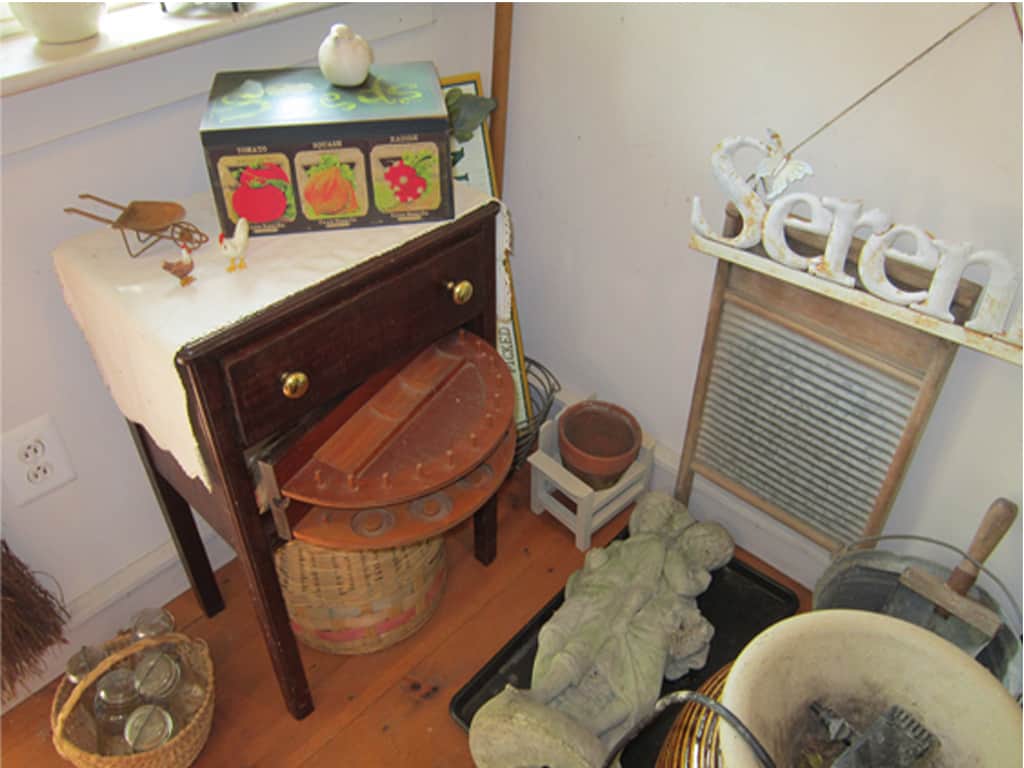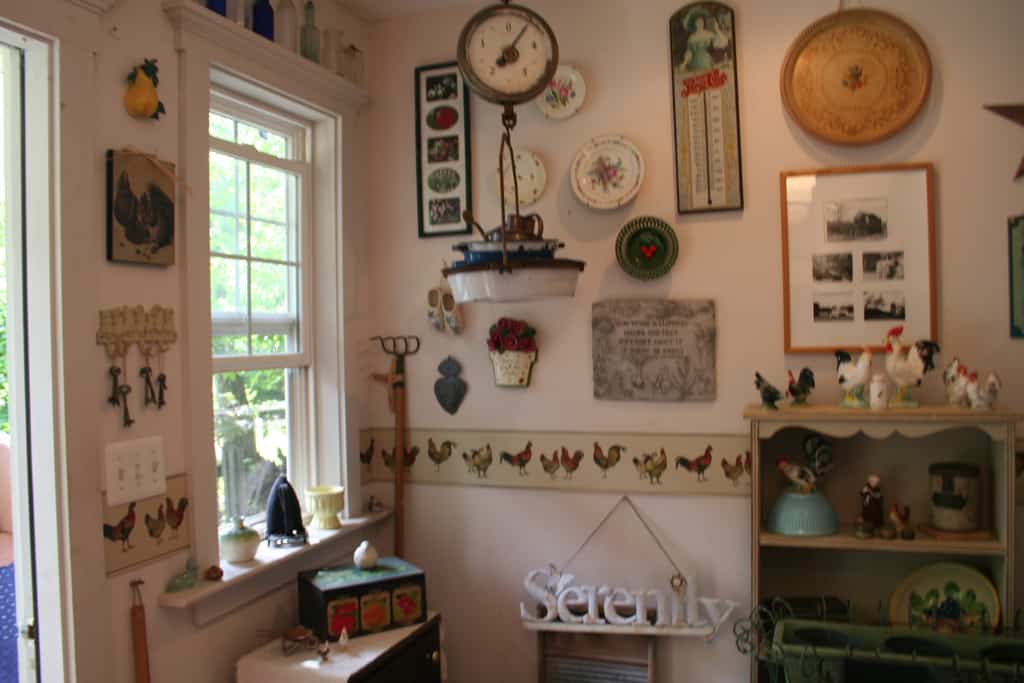 The light fixture that hangs in the potting shed came from Cindy's grandfather's house.
The gazebo was designed and built by Gary and this is where Cindy and Gary were married.
This path leads to the upper deck.
Some views from the upper deck.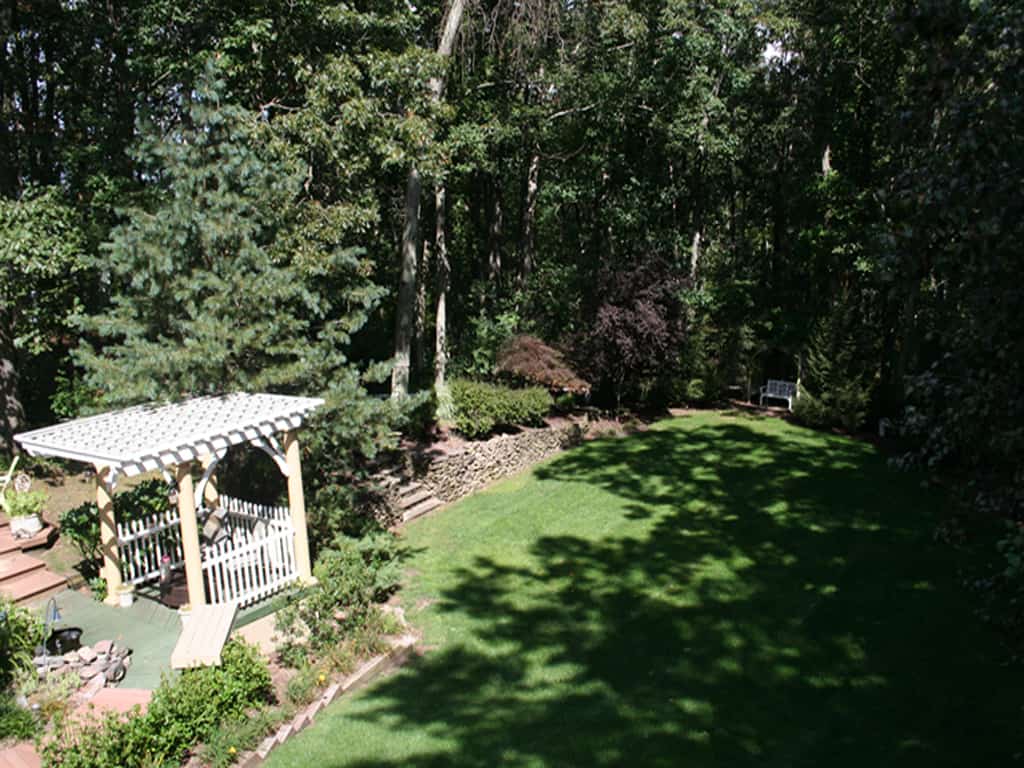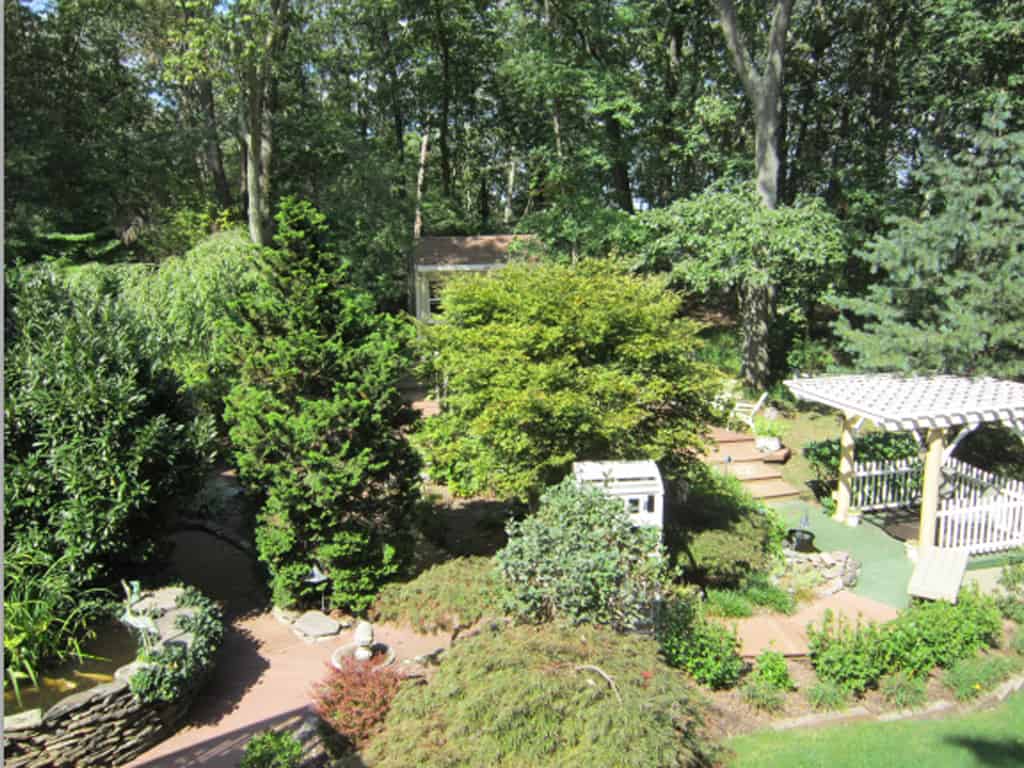 Cindy and Gary put a lot of themselves into their home and garden, which is what really makes this home so special. It was a "labor of love" 20 years in the making to create what Cindy calls their  "little piece of Heaven". Thanks again to Cindy for sharing her garden tour with us!