Garden benches may just be the most perfect accent piece for outdoor areas. Not only do they create ambiance, they are functional as well! A well-placed garden bench can highlight the best areas of your yard, or serve as an accent to it. Use one to add a fun pop of color, or match it to your garden. The possibilities are endless, as well as the variety of benches available. Here are 10 of my favorite garden benches I found while browsing online.
The criss cross back on this garden bench* caught my eye right away.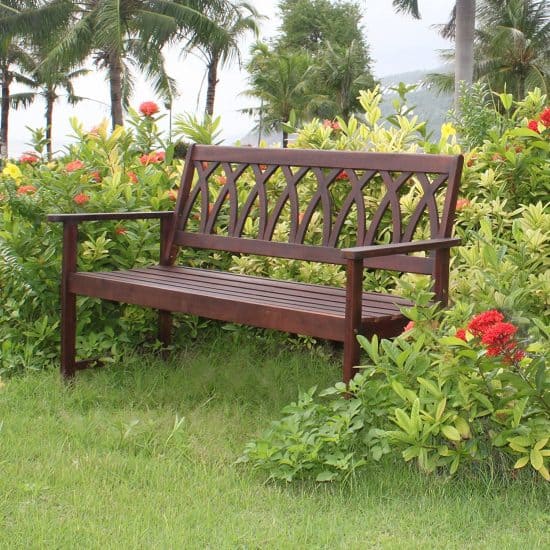 Use a garden bench in a pretty blue shade.
A curved back bench is nice for curved garden areas or pathways. This one is made of clay and resin and only weighs 35 lbs, making it easy to move around the garden. It's also much less expensive than a cast stone bench, which can weigh over 200lbs.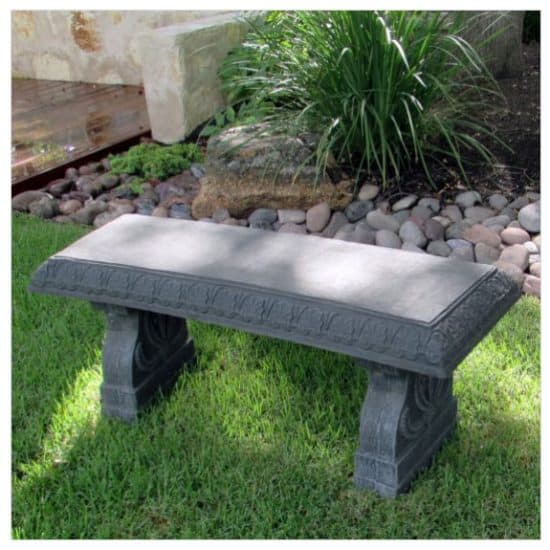 Keep it classic in white with an X-style back.
Add architecture to your yard with a garden arbor, the bench is built-in.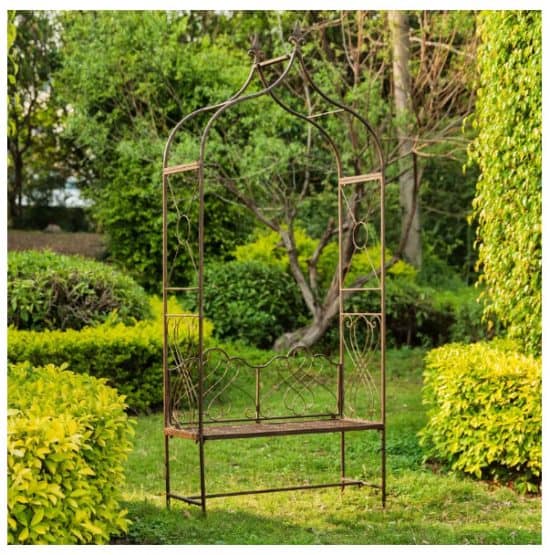 Add a pop of color on the porch in red.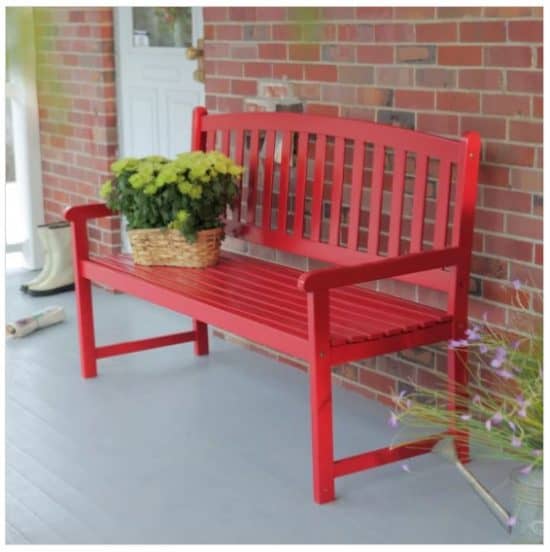 Is there anything better than the garden swing?
Keep it simple, with a rustic wood bench.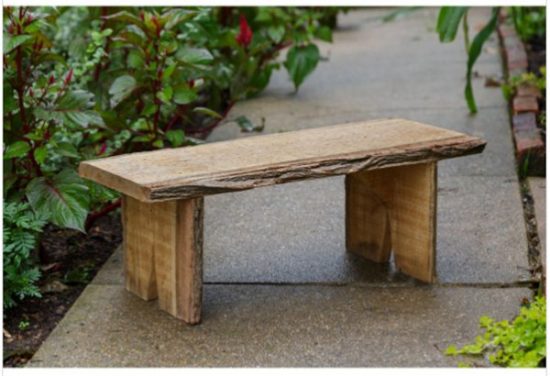 If modern is more your style, check out this resin wicker bench.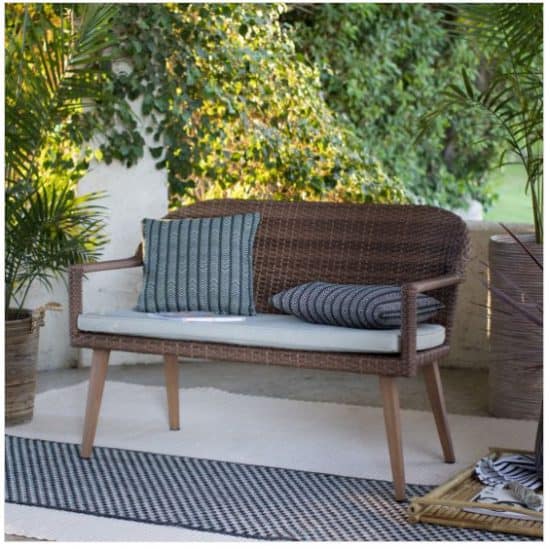 I had to throw in one farmhouse style bench, though I think this one is more for an indoor or covered outdoor space.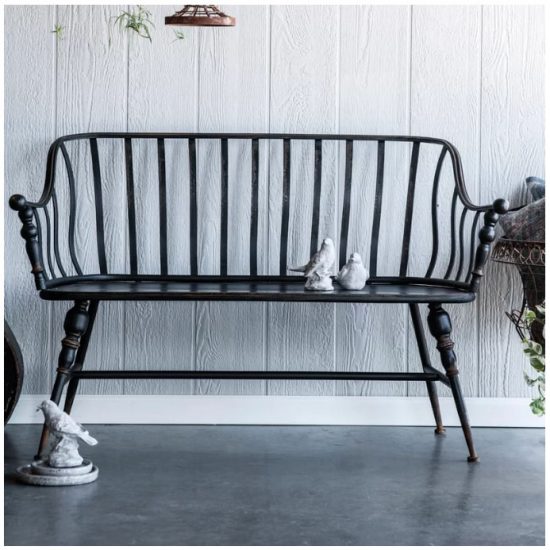 Garden benches may be the most versatile piece of furniture you can buy for your outdoor spaces! Hang string lights above it or place lanterns around it for extra ambiance! Which one is your favorite?
*This post contains affiliate links, you can read my full disclosure here.