10 Containers to Reduce Countertop Clutter
Why is it that our kitchen countertops always seem to be a magnet for clutter?
Groceries, piles of mail, and utensils always seem to find a way to my counters. To be honest, organizing is not something I'm good at. But I'm working on it. Sometimes you just need the right tools for the job.
Today I've rounded up some useful items to help reduce kitchen clutter.
I love utensil holders because they're decorative as well as functional. I'm partial to white stoneware with wood utensil sets.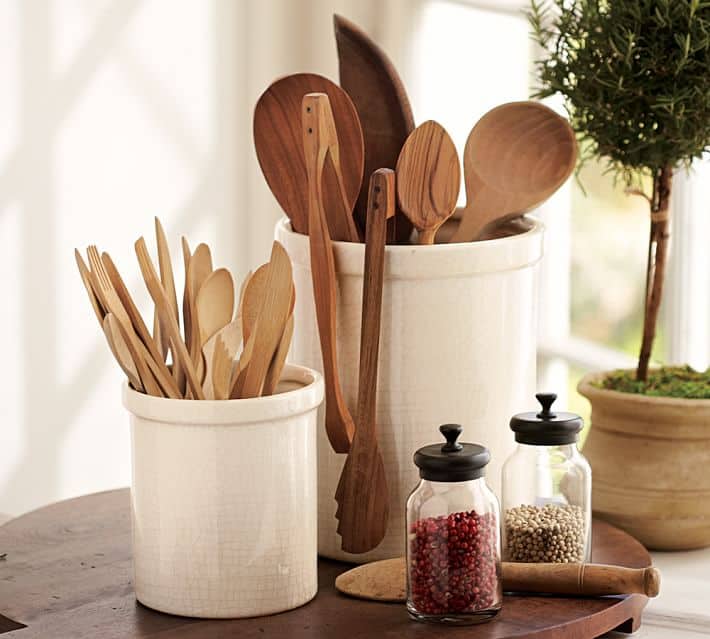 Finding a home for loaves of bread and bakery rolls is no longer an issue with this pretty bread storage bin with wooden lid.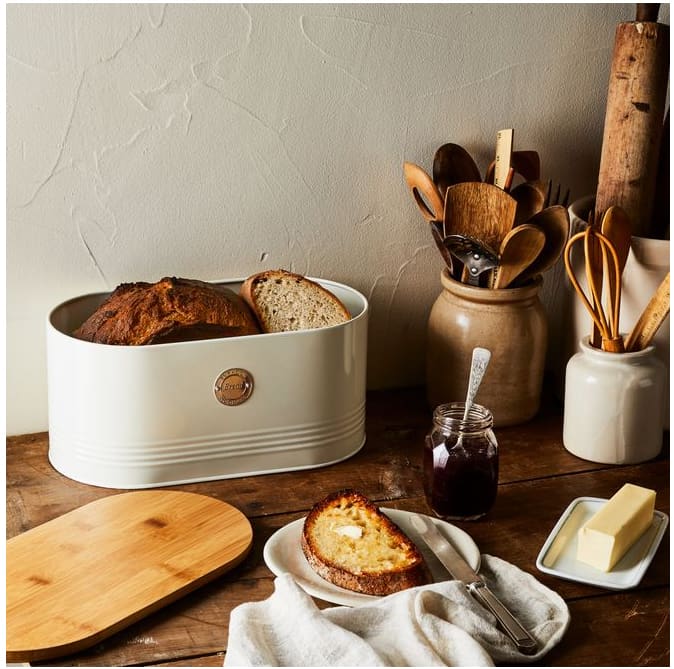 Going vertical and using wall space is another way to give yourself more storage space. This magnetic knife strip and utensil holder can hold everyday items within arm's length.
If your stack of mail always ends up on the counters, this wall organizer might help.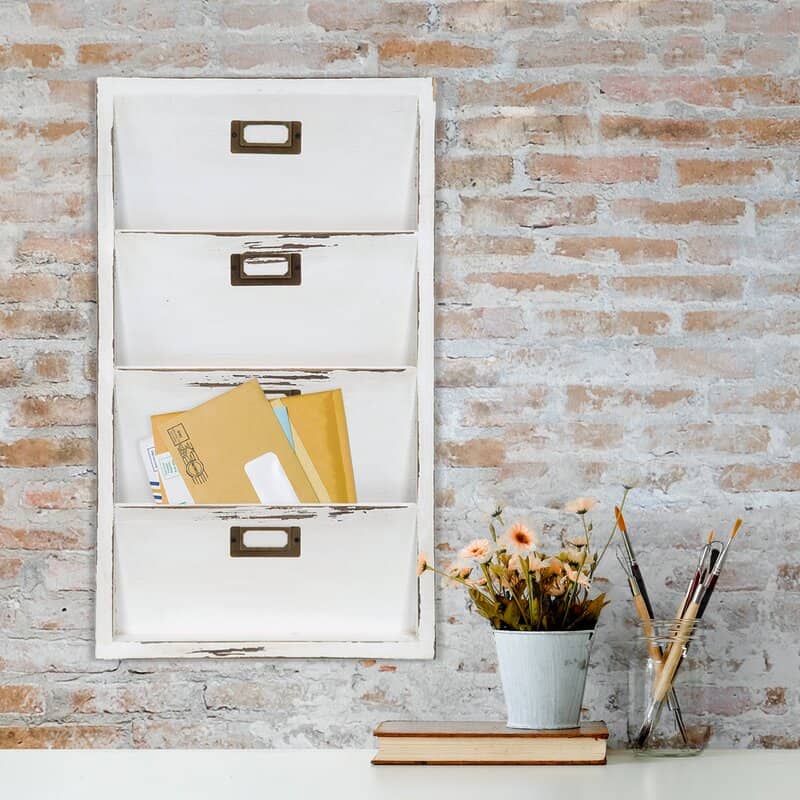 One thing I do in my small kitchen is to try to make ordinary items look more decorative so I can store them in plain sight. I especially love this beautiful set of oil and vinegar cruets.
These decorative salt and pepper grinders also caught my eye.
Display the above-mentioned cruets and the salt and pepper grinders on this marble lazy susan for an attractive countertop organizer.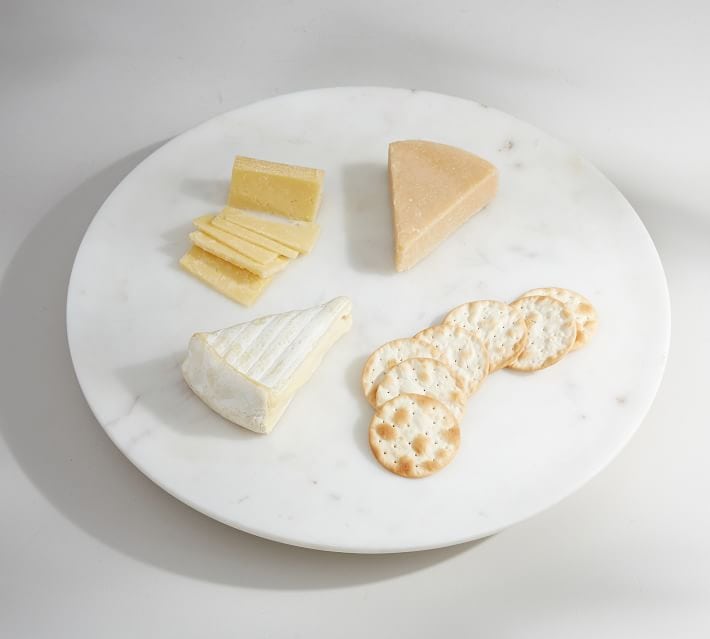 These simple kitchen wall shelves give you lots of storage and display options. Use them for mugs, spices, canning jars, or anything else you can think of.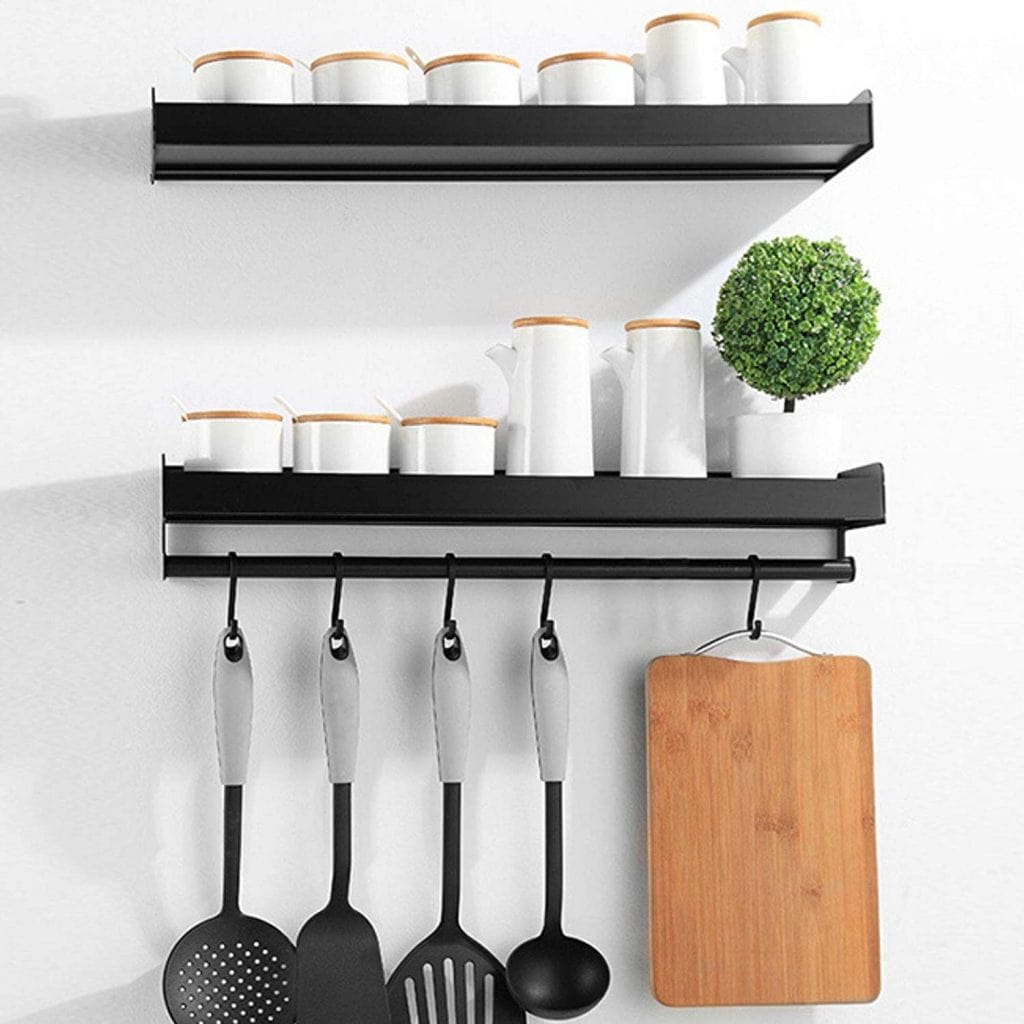 An over-the-door cabinet organizer would be also useful for a multitude of items.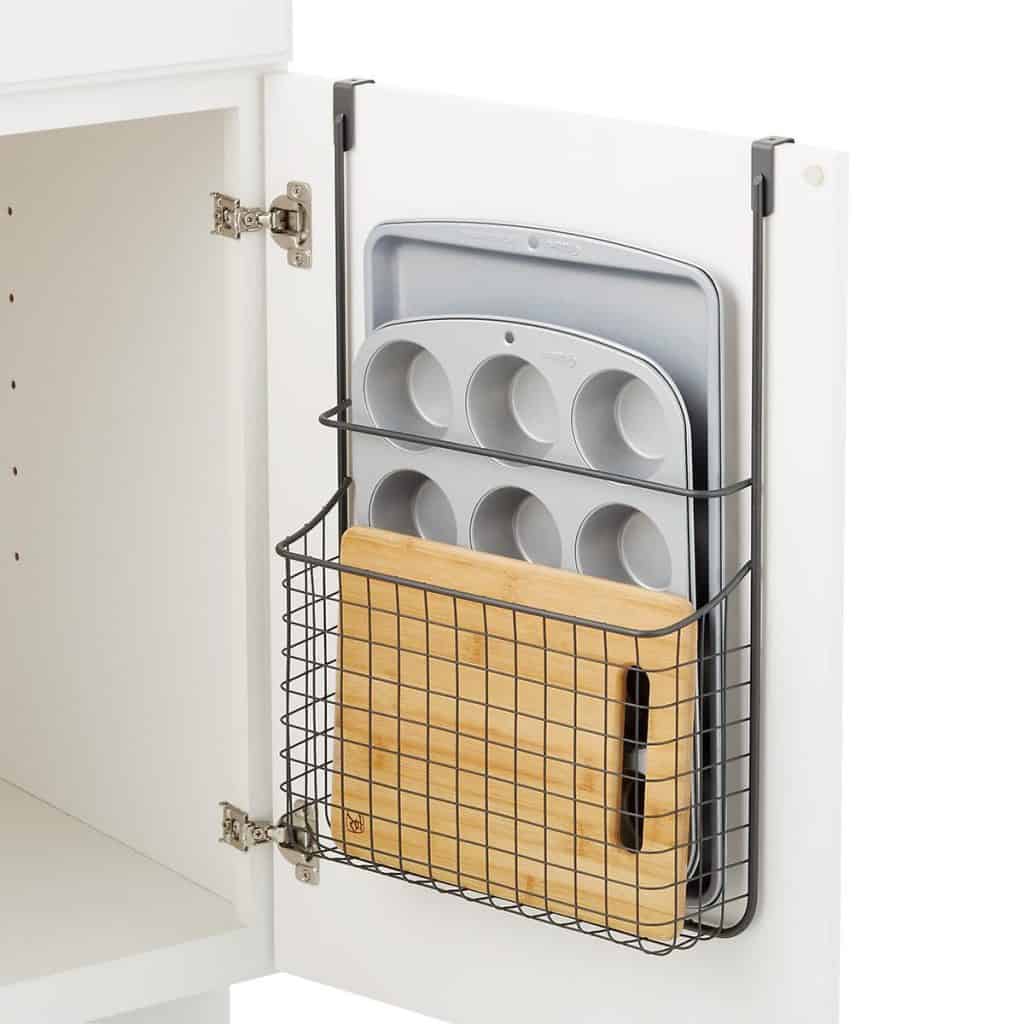 Keep all of your fruit contained in a pretty white bowl.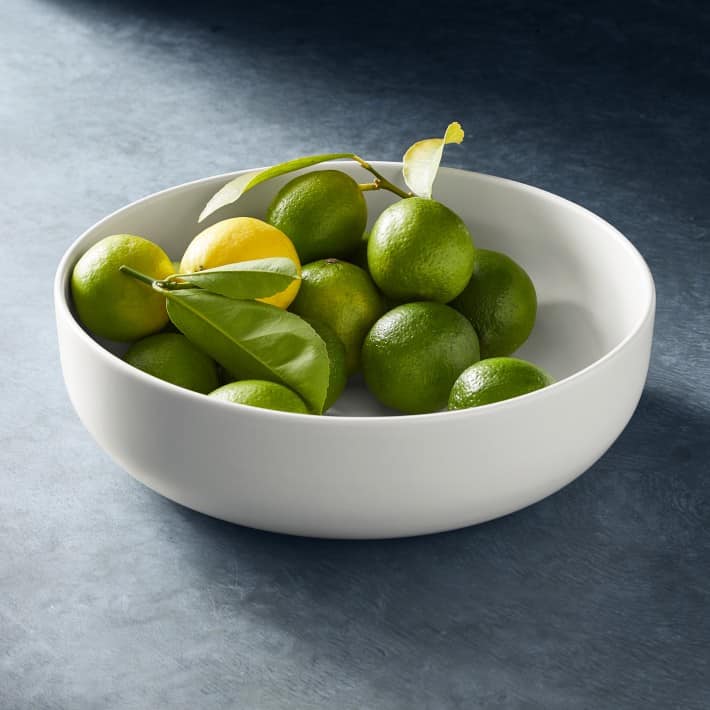 Use several glass heritage jars to store and display cookies, flour, pasta, or candy!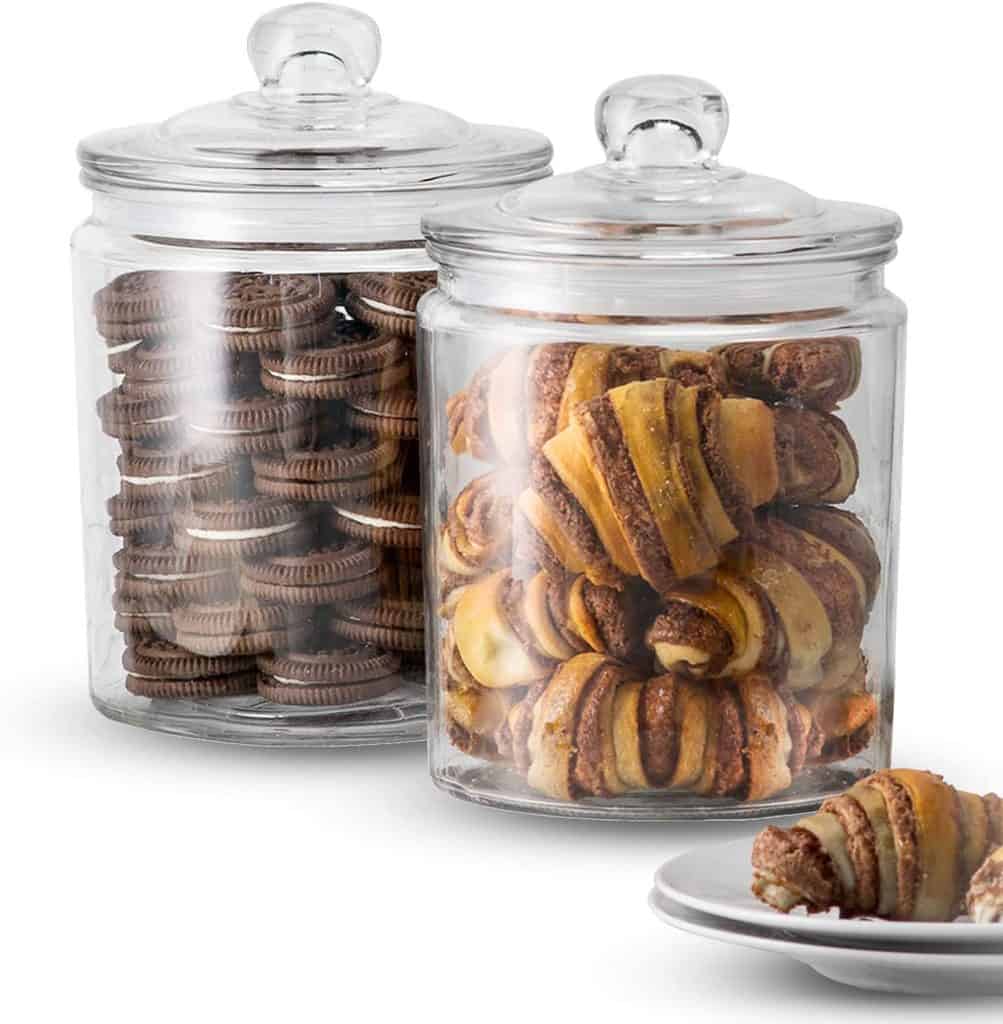 Create extra storage with a small kitchen cart, I especially like this one with the butcher block top.
I hope this gave you a few ideas to reduce countertop clutter in your kitchen!