Woodland Theme Table Setting for Easter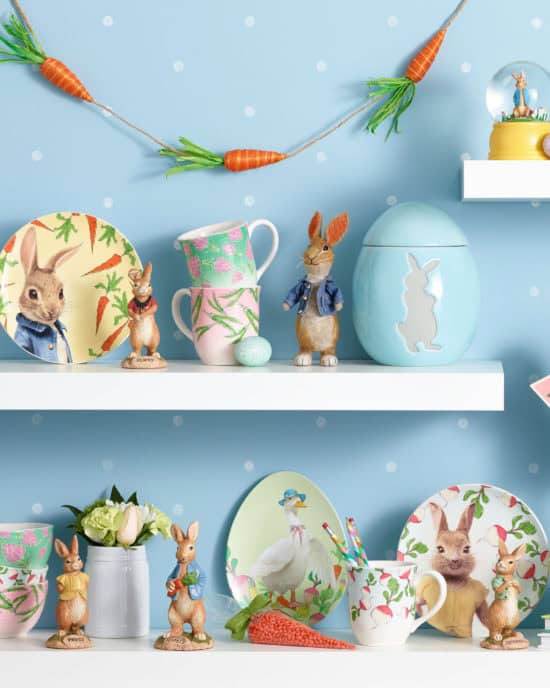 Easter is early this year. I always feel like it sneaks up on me when it's late March or early April so I'm trying to get a head start this year. Today I wanted to share the new Peter Rabbit Decor (and more) collection that's being featured at Cost Plus World Market this year. We all loved the books as children and now they are taking those classic books and turning it into a movie. This cute product line inspired me to put together a woodland theme Easter table.
When we were little we always would find new Peter Rabbit books in our Easter baskets, and I followed the same tradition with my own kids. Which gave me an idea for setting a cute breakfast table for Easter morning, Peter Rabbit themed!
I love the idea of a woodland theme for an Easter table setting. Lots of white and wood, plenty of textures and of course, bunnies! I noticed this table runner* and the pom poms reminded me of little bunny tails. Isn't that the cutest thing?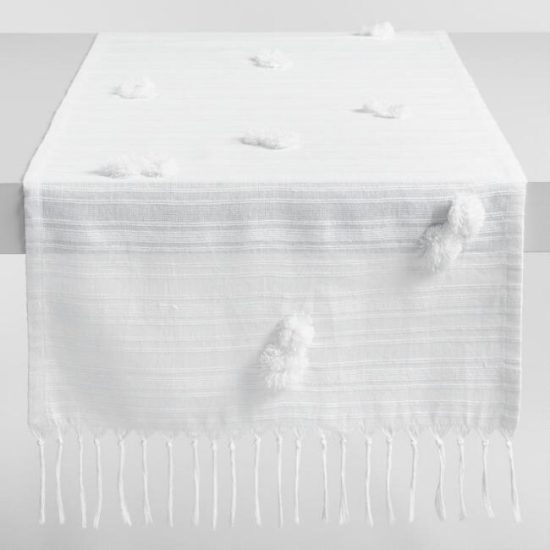 Next you need your centerpiece. I love the wood charger (shown in collage below) and I would use that in the center under this white bunny bowl.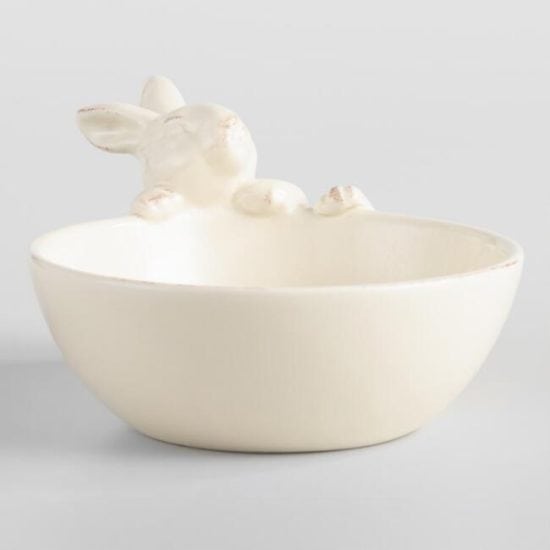 If you want your tablescape more grown up than kid friendly, one of these ceramic vases would also make a beautiful and elegant centerpiece on this table.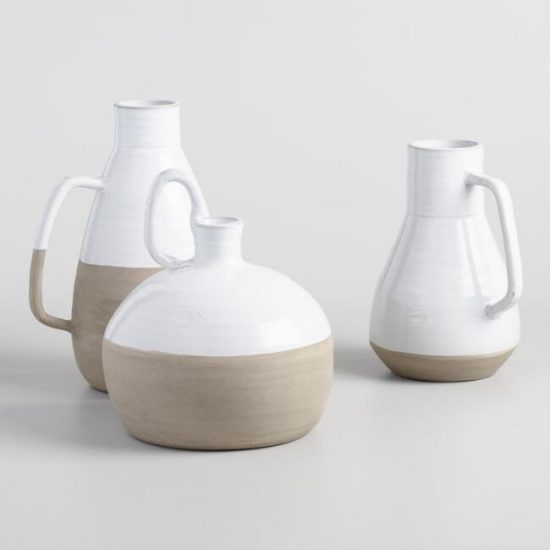 I've had my eye on these white nantucket plates forever. They are the perfect layering piece to use year round.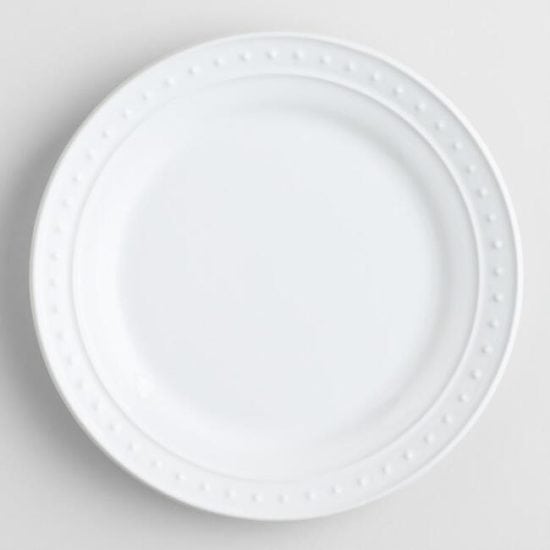 Add in your pop of color with the adorable Peter Rabbit salad plates and these beautiful spring-like flower napkins.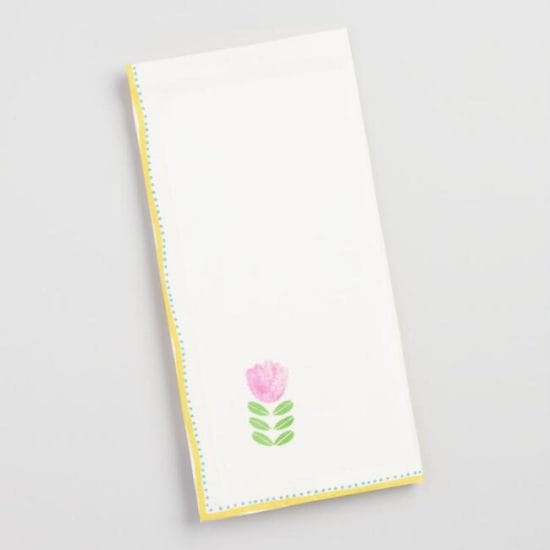 Here's a better visual of what this woodland theme table setting would look like all together. The carved whitewash bunnies are my favorite thing of all, I am going to have to take a ride to my local World Market it Shrewsbury, NJ to find these!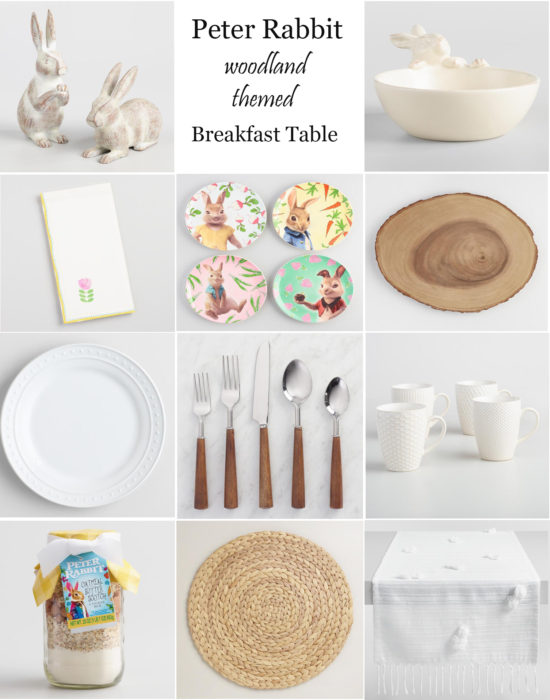 Spring Flower Napkins/Peter Rabbit Plates/Wood Charger
White Plates/Wood Flatware/White mugs
Peter Rabbit Oatmeal/Sisal Charger/Pom Pom Runner
Of course, you could serve up some Peter Rabbit oatmeal for the kids too! Now that the movie is coming out, I'm sure it will bring back memories for parents while creating new ones with their own kids. You can find the Cost Plus World Market nearest to you here.
*This post may contain affiliate links, you can read my full disclosure here. 
  This post is sponsored by Cost Plus World Market, a brand I love. All opinions are my own.