For my husband's birthday last year I signed him up for a wine club. Recently we received our second shipment, which has got me thinking about wine storage options. This is assuming the wine will last long enough to need storing. 😉
My husband is more of a connoisseur than I am, but one thing I know is it needs to be stored horizontally.  So I did some searching online and found some great wine storage ideas.
via South Shore Decorating Blog
I love the creative use of palette's in the above photo.  There's a lot of wine that needs to be consumed in that room!
When we finally get around to re-doing our kitchen, I would like to have built in wine storage, the idea above is one I am considering.  I have also thought about adding an island with wine storage or a wine refrigerator.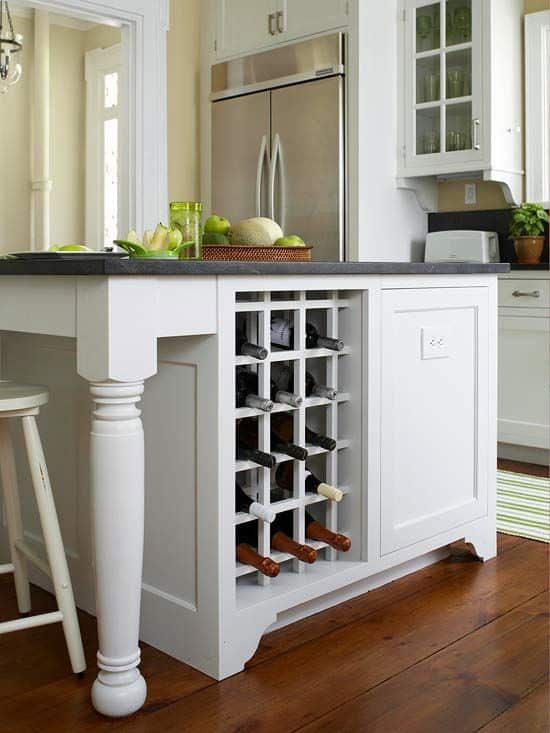 Built-in or not, I like the X storage crates.  The one in the picture from Pottery Barn is for sale on the website.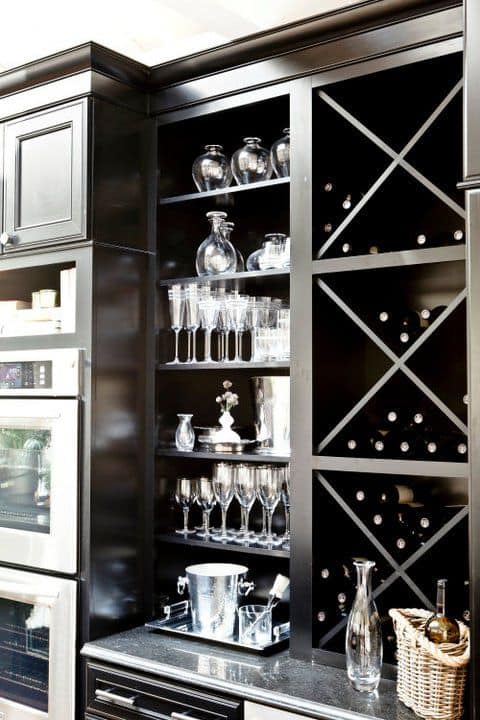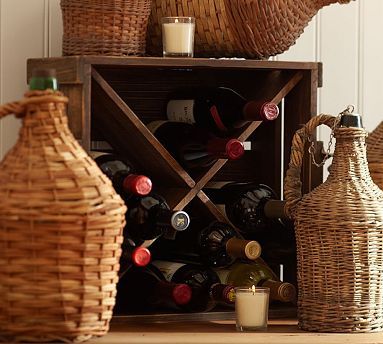 Carve out a little wall space for a wine storage piece.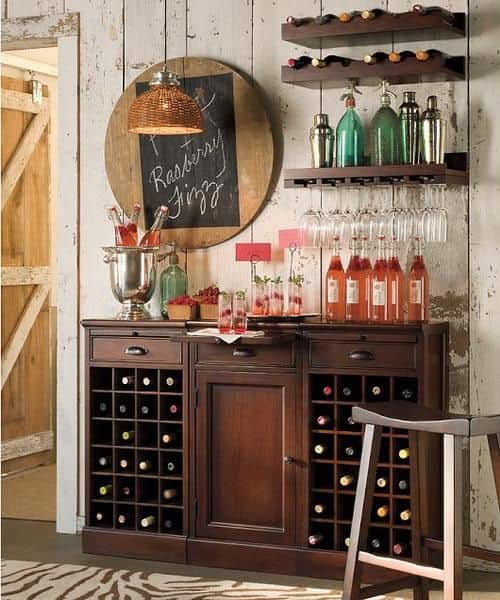 This would be a great place to hide the wine.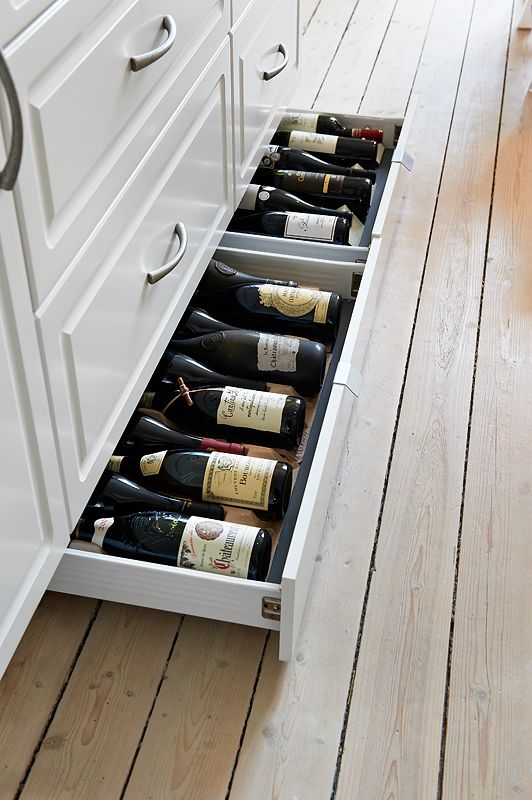 I have definitely considered turning a closet into a wine storage area but really cannot afford to give up closet space.  Even for wine.
Make a bar cart.
And here's mine, fully stocked….for now.  😉
Some further reading on bar carts:
Bar cart essentials here.
How to style a bar cart here.
Top 15 bar carts here.
Cheers!