Where to Stay In Waco Texas
So today is the third and final post from my recent trip and I have a beautiful Waco Texas home to share with you.
After staying at this incredible Texas farmhouse in Burton, and shopping for vintage furniture at Round Top we drove to Waco to visit the Magnolia attractions.
In Waco, we stayed at a home that was completely renovated and turned into a bed and breakfast. It's called The Poppy and Rye house and it did not disappoint! In fact, it was so pretty I knew I had to give you guys a little tour of it so you can see for yourself. Here's a look at the exterior.
It looks like it could be from an episode of Fixer Upper, doesn't it? When you walk into the front door you are greeted with this open foyer.
Originally this house was a duplex but walls were removed to make it into a single-family. It has a nice open concept and the high ceilings make it feel very spacious.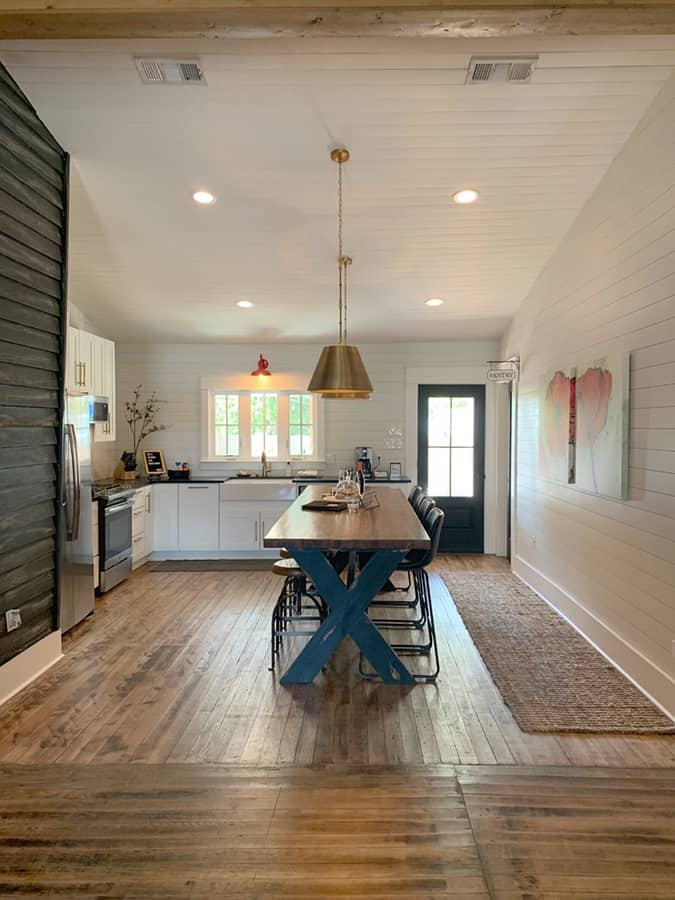 Right off the kitchen, there's a pantry/laundry room with a sliding pocket door.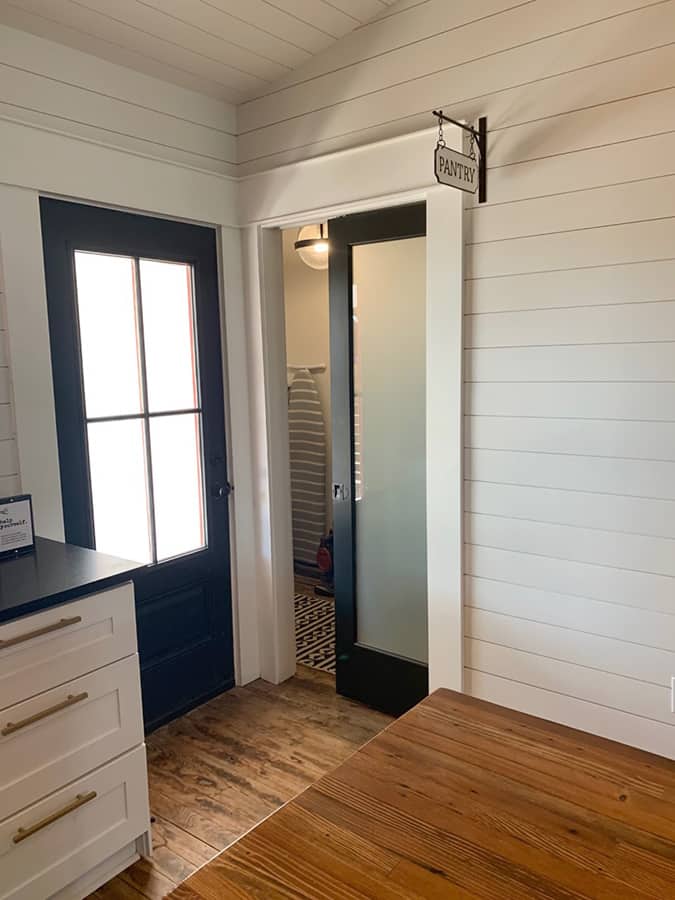 The door next to the pantry leads out to the backyard, where they have it set up so cute.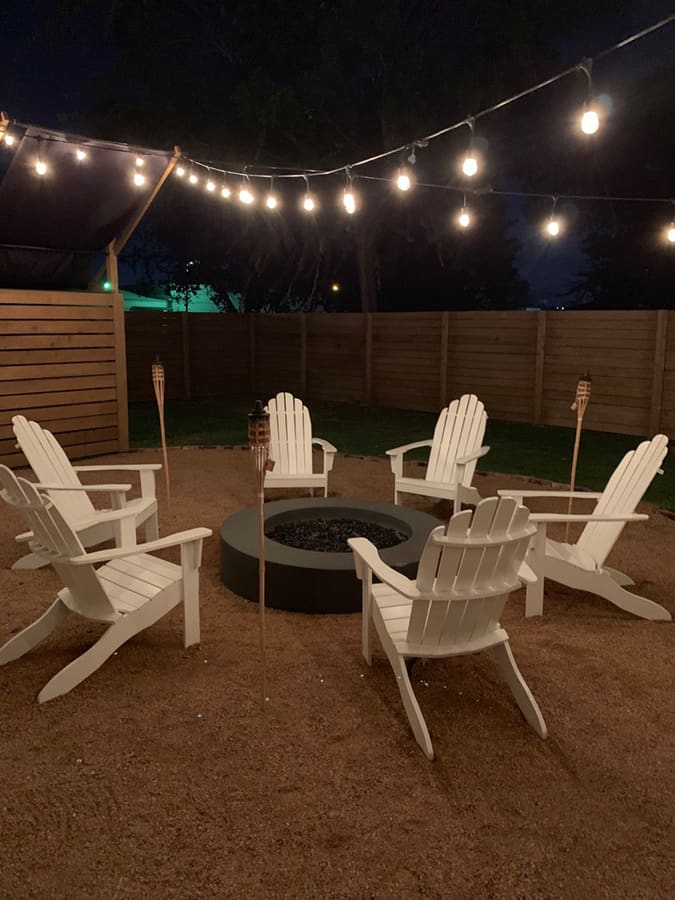 The back of the house has a porch as well, and while I'm not big on red, I did love this back door. Notice the pretty board and batten on the exterior.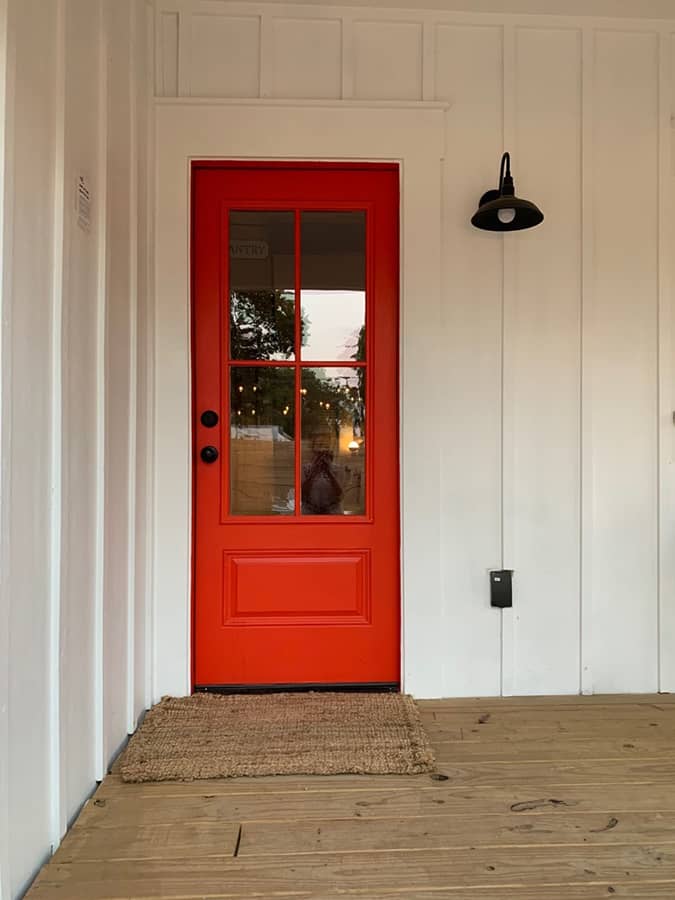 Back inside, the living room is a stunner. It has shiplap on the walls and ceiling and a beautiful wood accent wall. And those black couches I really loved!
There are 3 bedrooms and 3 bathrooms in the house. Here is the bedroom right off the living room. The rustic wood walls continue in here from the living room. Look at the height of those ceilings!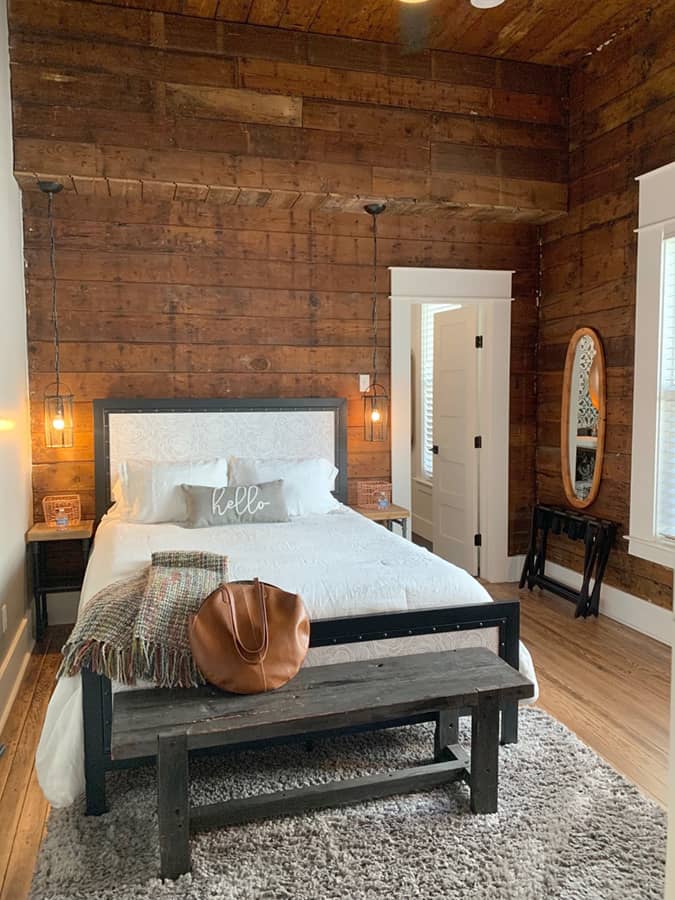 Here is the bathroom that was connected to that bedroom.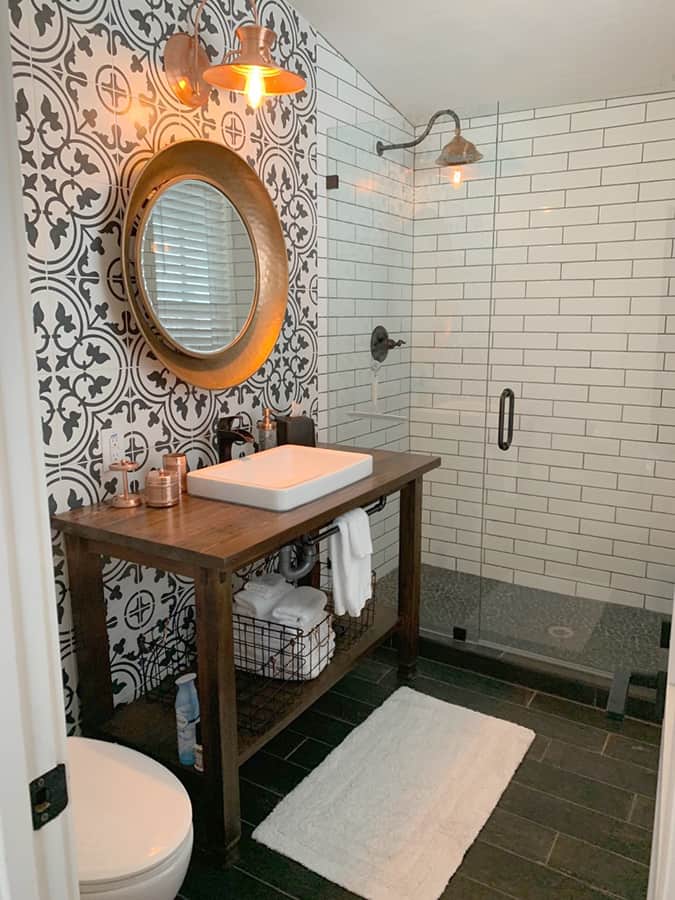 Every bit of this was beautiful but my favorite features in here were the black pebble stone in the bottom of the shower and the distressed black floors. Here's a better look at the floors. They pair so well with the wood floors in the bedroom.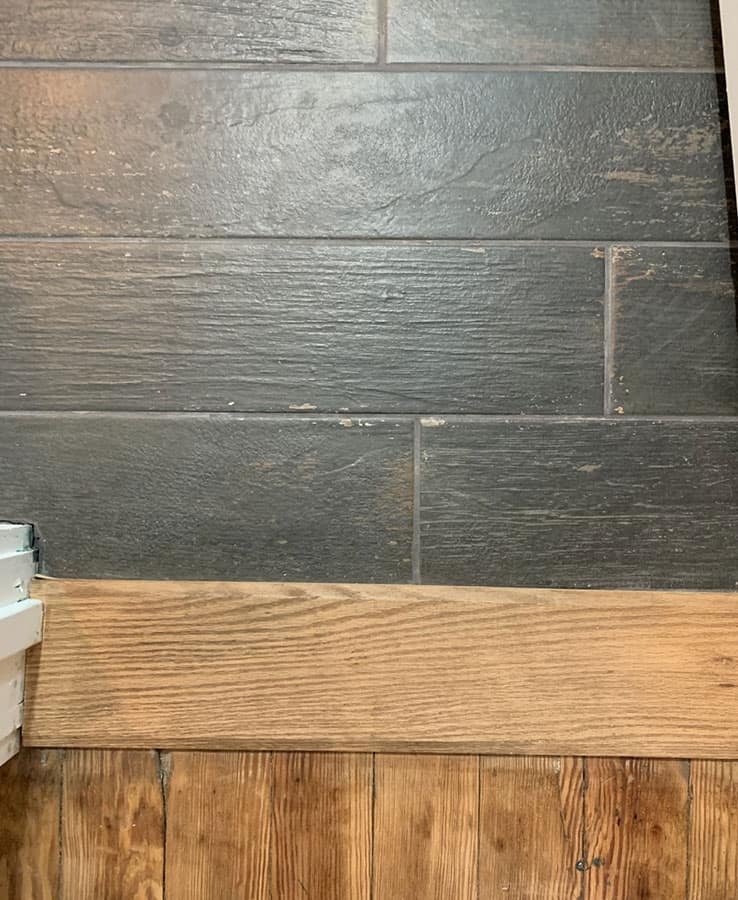 Here is a look at one of the other bedrooms. Notice the original wood ceiling in this one.
And here is a peek at the adjoining bath. I liked the contrast of the black moldings in here.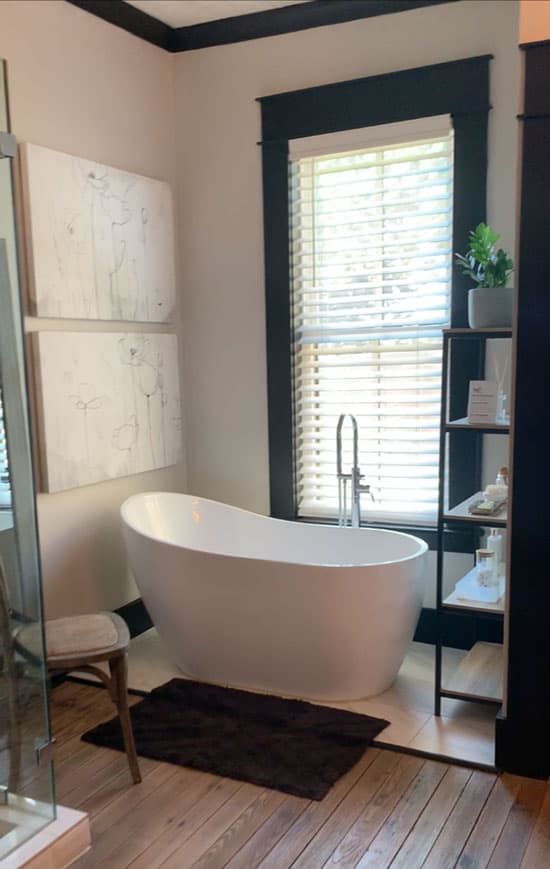 There was one other bedroom with two twin beds.
The Poppy and Rye house is within walking distance of the Magnolia silos and bakery – only one block away. It was a bit surreal to see them in person for the first time after being a fan of the show for so long.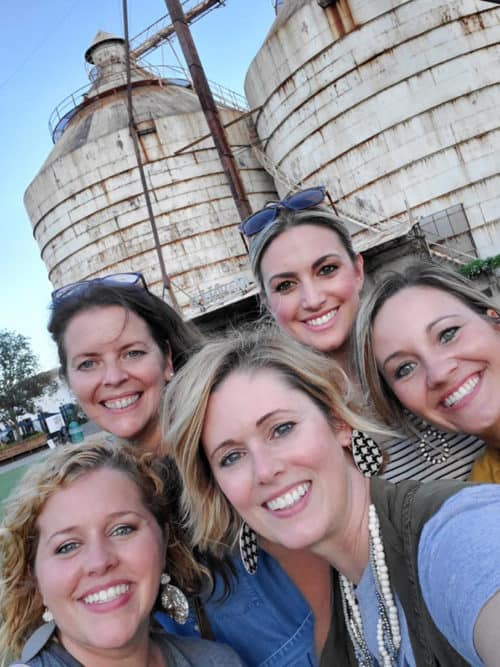 If you want to see more of the Poppy and Rye house located in Waco Texas, including some interesting before and after photos of the renovation, check out Poppy and Rye on Instagram.