Watercolor Abstract Wall Art – Giveaway
This set of watercolor abstract wall art can be downloaded, printed and hung on the wall all in one day!
Do you ever go through transitional phases with your style? I think my core style has always been the same. I love vintage/farmhouse/cottage style, though the name changes with the current trends. But I'm craving a little less extreme farmhouse these days. It's fun to switch out a few items, like wall art,  and see how transformative it can be in a room. Plus I'm just trying to up my art game, lol.
Last week I showed you the new slipcovered sofa and neutral art in the family room. This week I want to show you a few minor changes I just made on the other wall. Minor changes with big impact, that is. I love when that happens.
As I've mentioned before, I was really tired of looking at my framed burlap prints so I went on a hunt for new wall art for that area. I came across an Etsy shop that sells digital wall art, called Neptune Art Prints. This set of 3 abstract art in navy caught my eye. It was under $10 for all 3 prints.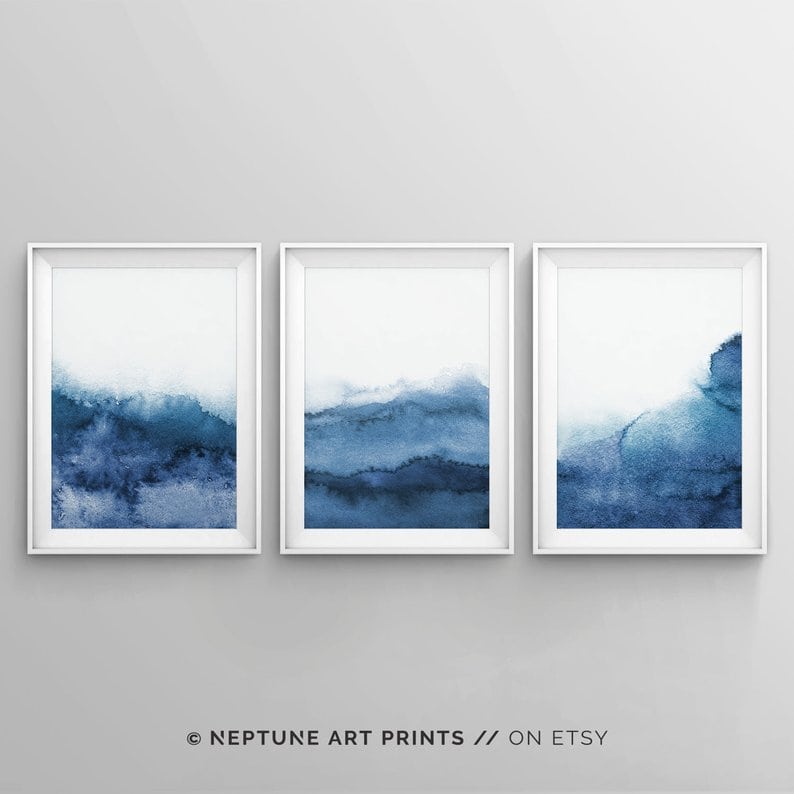 Because I wanted this art in a 16 x 20 size, printing it at home wasn't an option. The two places I know of locally that can make larger prints is Walgreens or Staples. I had a not-so-good experience with my local Staple's printing center recently, so I opted to go with Walgreens this time. You can create an account on their website, and then just upload the photos from your computer. They'll give you size options to pick from once they're uploaded.
When I got to the checkout I googled promo codes and ended up finding one that saved me $13, so definitely look for that before you check out.
What's was pretty cool about this is I was able to order the art, have it instantly delivered and have it printed at Walgreens all in the same day. Instant gratification! I loved the light wood toned frames that I used for the neutral art over the sofa so much that I ordered more of those for these prints. You can order them through the link in the previous sentence but they are much less expensive if you can get to an IKEA store.
Neptune Art Prints sent me this abstract wall art in varying ratio's to choose from after I purchased the prints. Which gives you plenty of options depending on which way you like them oriented.
When I had my art printed out they were about an inch larger than my frames. I did this on purpose to get the exact orientation that I wanted. I ended up cutting off the bottom portion rather than the top to give more of a monochromatic look. That is another advantage to printing and framing art yourself, you can customize it however you like. This side of the family room is now equally lightened up compared to the other side.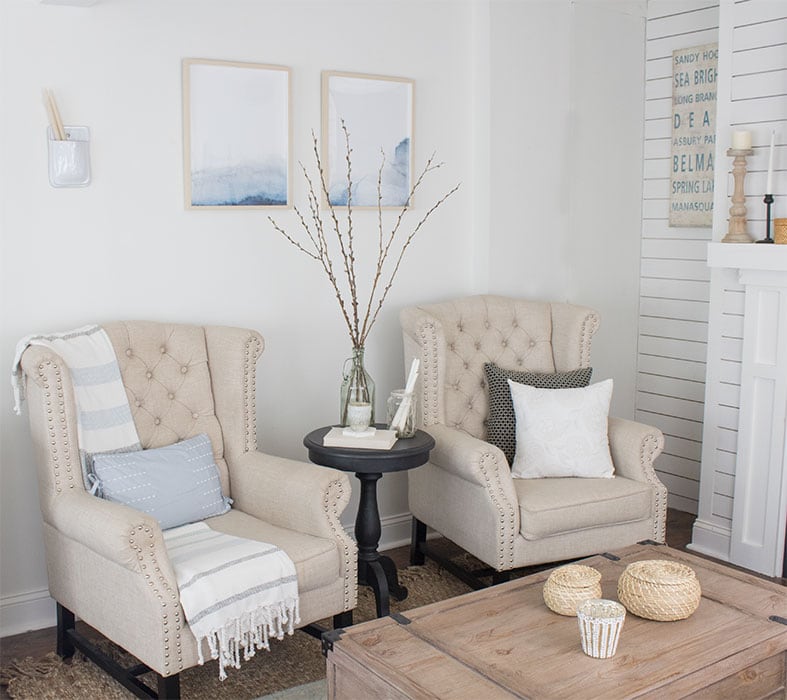 I have two of the three prints in here and a third one in my daughter's room. I'm very close to finally finishing up that makeover.
If you would prefer ready to hang art over digital art, you can also shop their sister store, Neptune Giclee.
Giveaway:   Neptune Art Prints has generously agreed to give away a free digital art print to TEN of my readers! And a set counts as one so if you're one of the winners, you can pick any set you'd like! Enter below, good luck!
On a side note, what do you guys think of the new look here on the blog? Thanks so much to Sara from Moonsteam Design for the redesign!
PIN IT: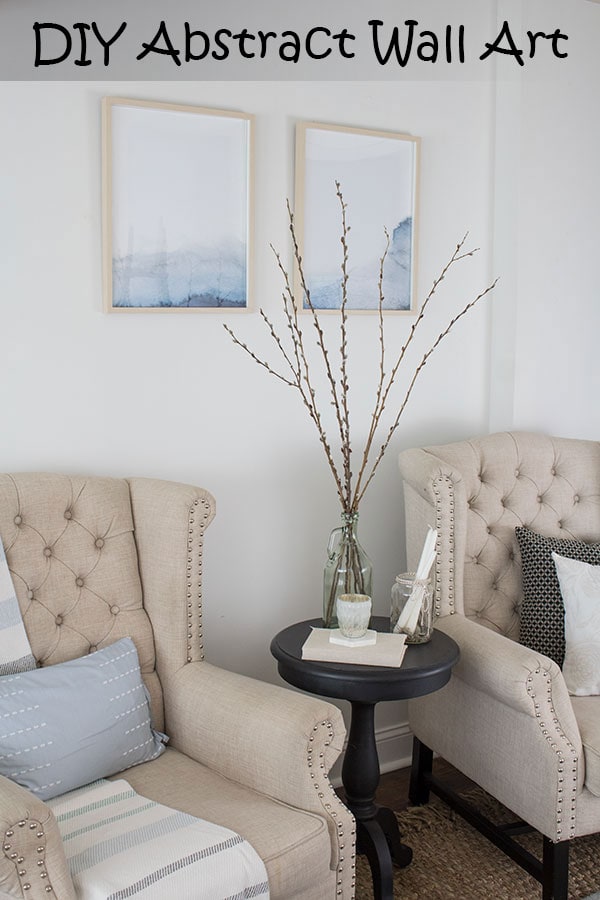 *This post may contain affiliate links, you can read my full disclosure here.