Valentine's Day Gifts for Foodies
This post is sponsored by World Market, a brand that I love. All opinions are 100% my own, you can read my full disclosure here.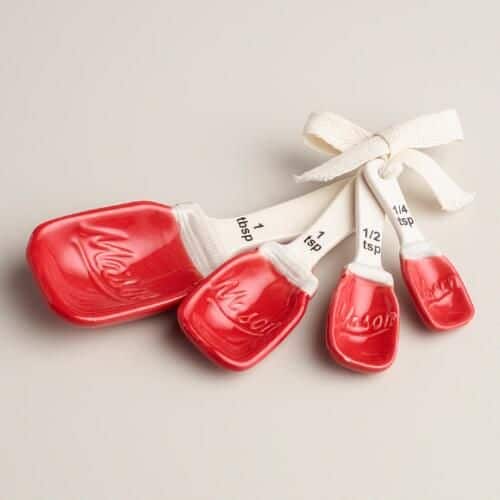 Fun Fact, did you know that Valentine's Day was declared an official holiday back in 1537 by King Henry of England? Or that doctors in the 1800s often advised their patients to eat chocolate to reduce anxiety over a lost love? That's an Rx I'd be happy to receive!
One year on the night before Valentine's Day, my husband stopped on his way home from work to buy me roses. He decided to leave them in the car until the next morning. When he brought them in they had turned black, due to the cold! We still laugh every Valentine's Day about the year he gave me black roses!
Flowers and chocolates are the most common Valentine's gift every year. If you or your significant other prefer to cook up your own sweet treats,  I've rounded up some fun gifts from World Market that foodies will love all year long. I'm sure you will want to snag a few of these for yourself too!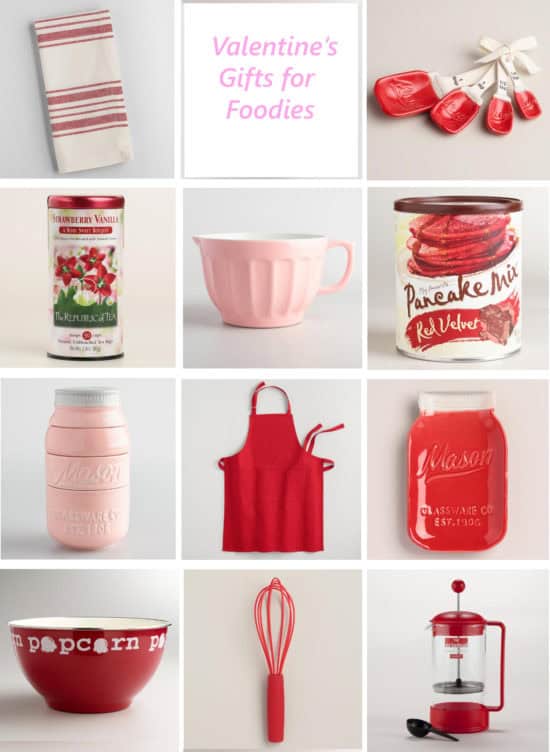 Red Villa Striped Napkins/Mason Jar Measuring Spoons
Strawberry Vanilla Green Tea/Pink Batter Bowl/Red Velvet Pancake Mix
Pink Mason Jar Measuring Cups/Red Apron/Mason Jar Spoon Rest
Popcorn Serving Bowl/Red Silicone Whisk/Coffee Press
If you'd like to pick up some chocolates for your valentine (or for yourself) while you are at World Market, I highly recommend these Belgian Chocolate Sea Salt Caramel Thins. I had a chance to sample these a few weeks ago at the grand opening of the newest World Market store in Brooklyn, and now I'm hooked!
They are a much better choice than black roses! Happy Valentine's Day!