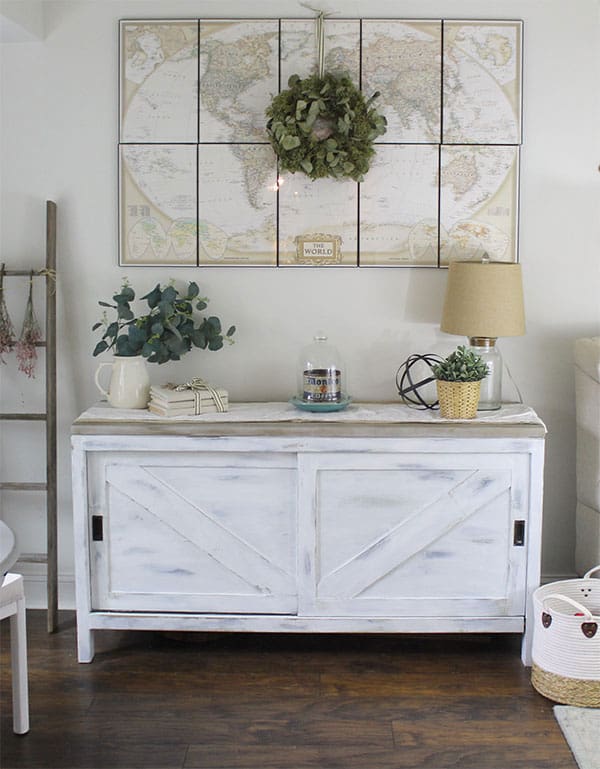 There are times lately when I'm scrolling through social media, that I feel like I'm seeing the same things over and over. It has me craving something different. Though I'm not sure what exactly, I know it falls under the category of unique home decor. Classic is always a good base, but you need some elements to keep things interesting as well.
When I used to get feeling like this, I would head down the street to this giant, amazing antique store five minutes from my house. Sadly, they closed their doors last year. Now when I'm looking for that "something" I head over to eBay. It's like the antique shop, only better because we have access to so much more. That one of a kind find you didn't even know you were looking for until you saw it. For example today I noticed this amazing table while browsing, I wasn't looking for this, but I love it because it's unlike any other end table I've seen.
Isn't that cool? One of my favorite finds was this burlap sack that I framed and made into wall decor. I had found one at a flea market and needed a second one to complete the wall. You can find similar burlap sacks still available on eBay.
Another eBay score was this nailhead trim (similar here)  I used to accent my pedestal table.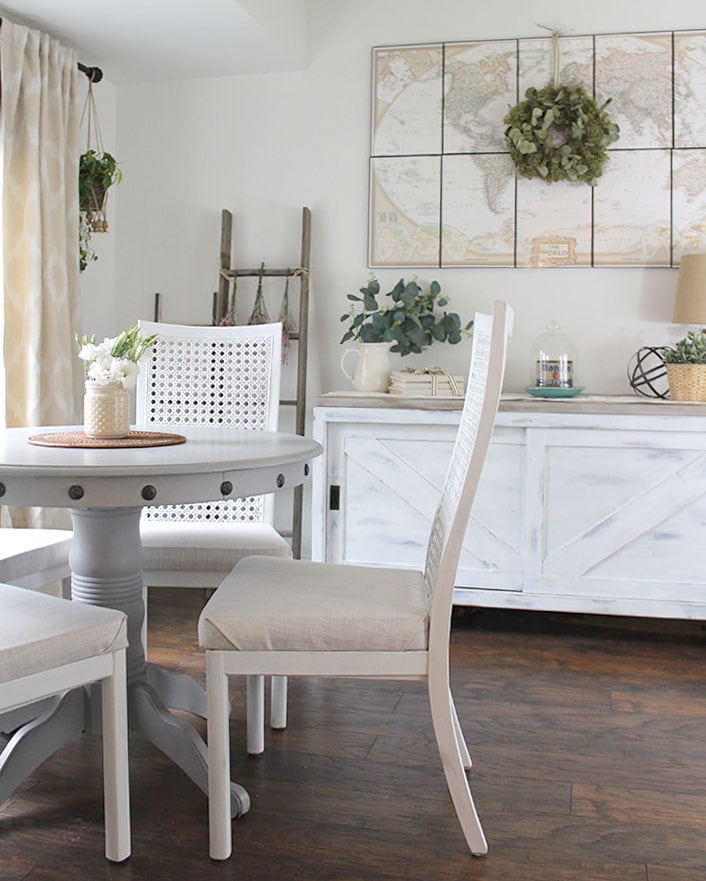 Of course, I think my most unique home decor find on eBay were my map prints, a total score at only $20! I bought inexpensive frames and made this huge wall art without spending a ton of money. That's the cool thing about eBay, whether you are looking for maps or anything else you can think of, you will likely find interesting options!
Recently, I ordered these vintage bells. I've been looking for something like these and have been having trouble finding them. In the one or two online shops that I did find them, the price was outrageous. I scored these on eBay for under $20. I'm going to use them for a Christmas decoration. You'll see these again soon as either a wreath or a swag for my front door.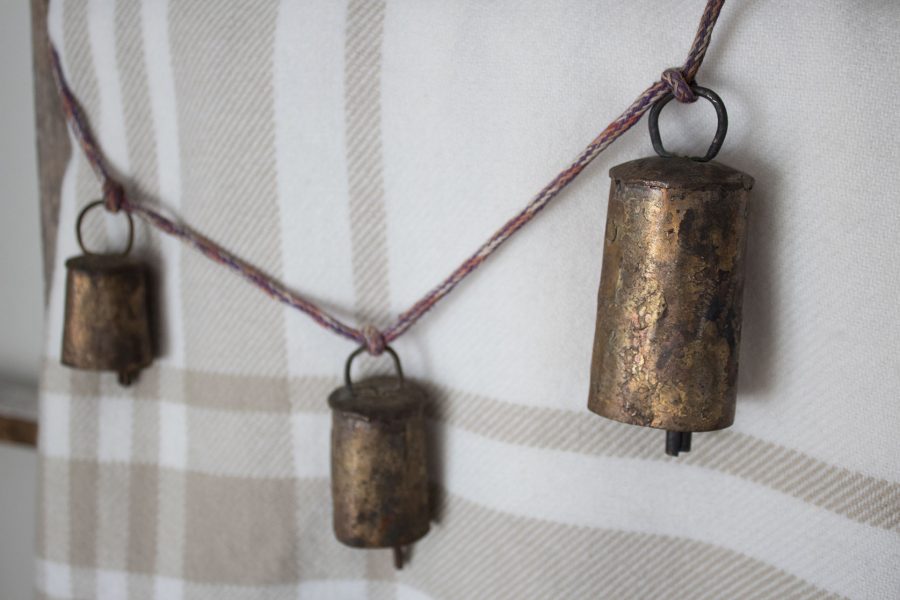 Though I love to score vintage finds on eBay, I was surprised to learn that 80% of the merchandise offered on eBay is new. It's a great resource for holiday shopping (gift ideas) and seasonal decor. Who's tired of getting slippers and perfume as gifts? Think outside the box! If you're not familiar with eBay, it's not just a bidding site, you can find plenty of items listed as "buy it now". If you're looking for bargains, check out the Daily Deals page.
Keep eBay in mind when you are looking for unique home decor or that hard to find item like my vintage cowbells. Just like my beloved antique store, I usually find that special something!

*This post was in partnership with eBay, all opinions are my own. You can read my full disclosure here.