Touch of Fall in the Entryway
If you were to stop by my house today you might be a bit confused. My living room is all decked out for fall, but if you venture into my family room you might see a hint of Christmas already! More on that later this week, today I want to show you my small entryway.
My front door opens up to my living room so we don't really have a defined entryway. To create one, I put a small entry table and a decorative mirror next to the door.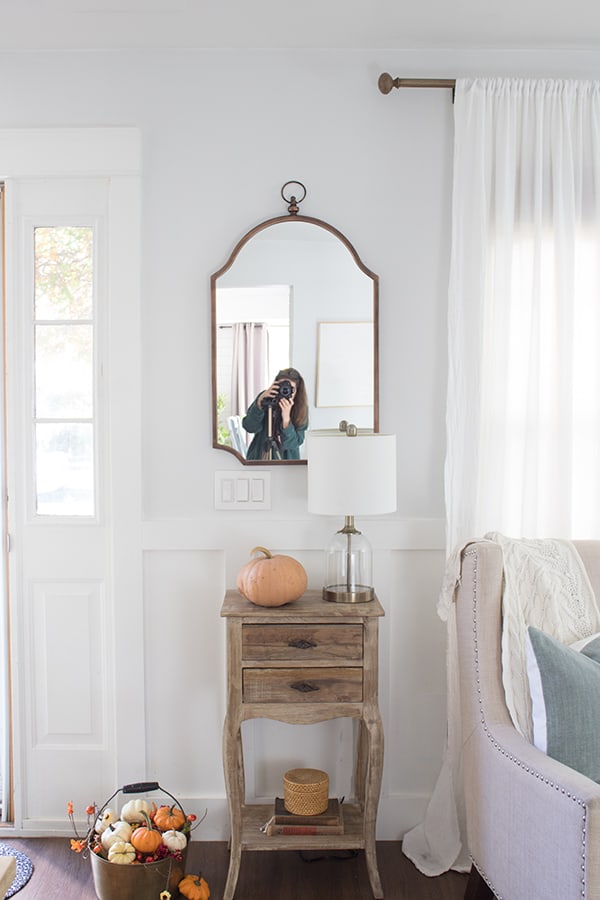 There's also a coat rack behind the door because there isn't any closet in the entryway. Incidentally, notice my vintage rug beater hanging from the coat rack? That was a flea market find, only $7! To give this little area some fall color, I hung this pretty pumpkin blossom swag on the mirror.
It's very simple but very beautiful with just the right amount of fall color.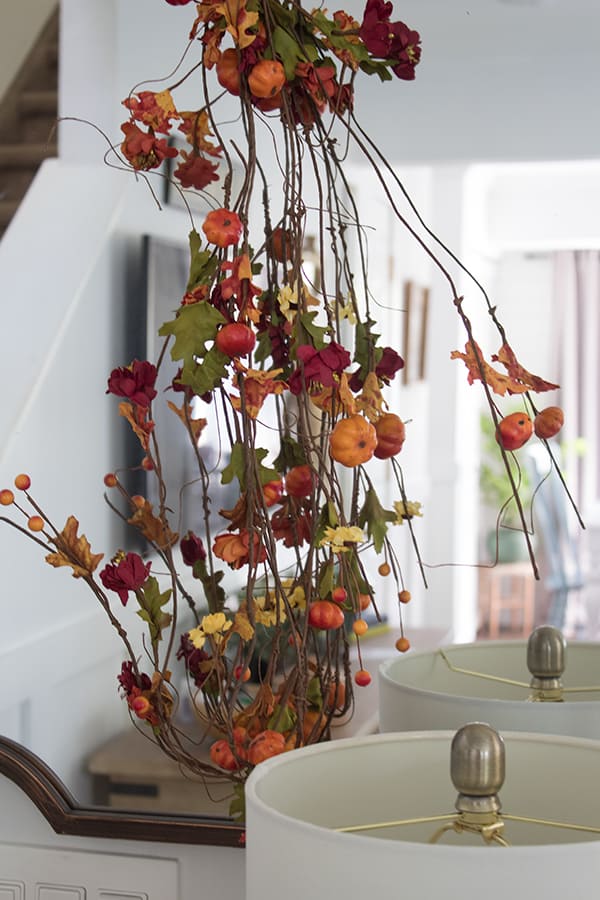 After looking at the swag on the mirror for a little while, I decided to move it to my vintage brass bucket instead.
That simple swag paired with several mini pumpkins in the bucket makes such a pretty (and simple!) little display.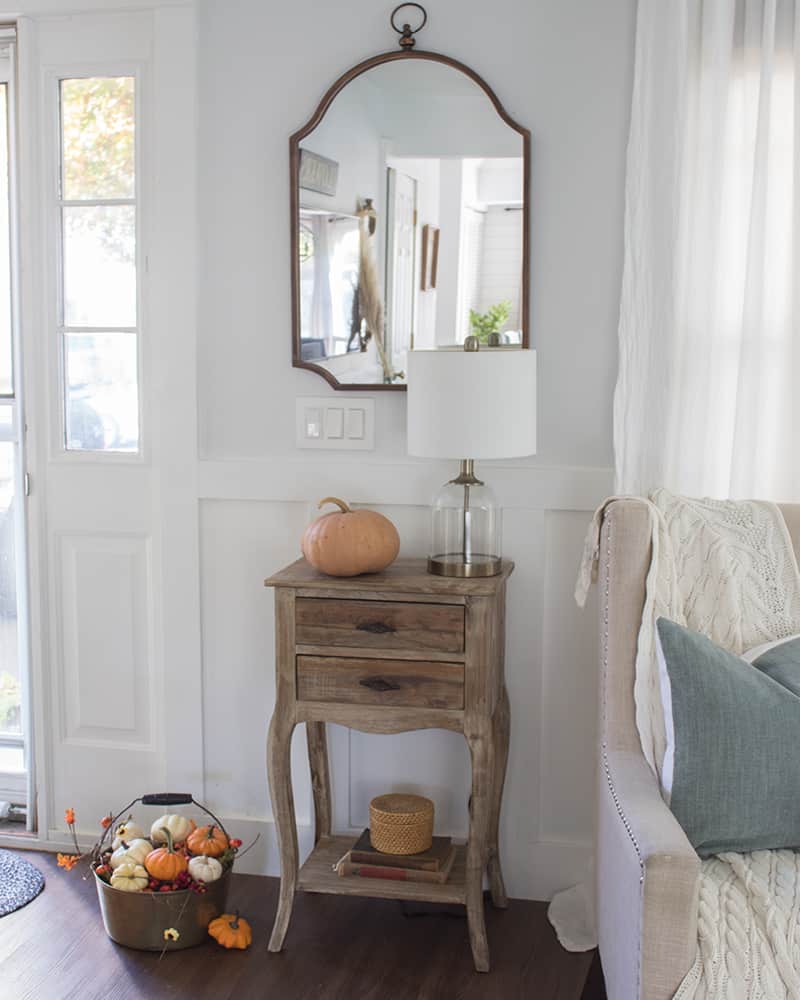 Isn't that larger pumpkin on the table just the most beautiful shade of muted orange? The little entry table was never supposed to be permanent here. It actually came from one of my daughter's college apartments. With the new mirror, I think I definitely need something slightly larger in scale to balance it out.
It really doesn't take much to create a pretty fall display. I'm really enjoying the less is more approach to seasonal decor this year. Though once Christmas gets here, I'm sure that will change!
This post was in partnership with Wayfair, all opinions are my own. You can read my full disclosure for more information.