Sun Dried Tomato Hummus Recipe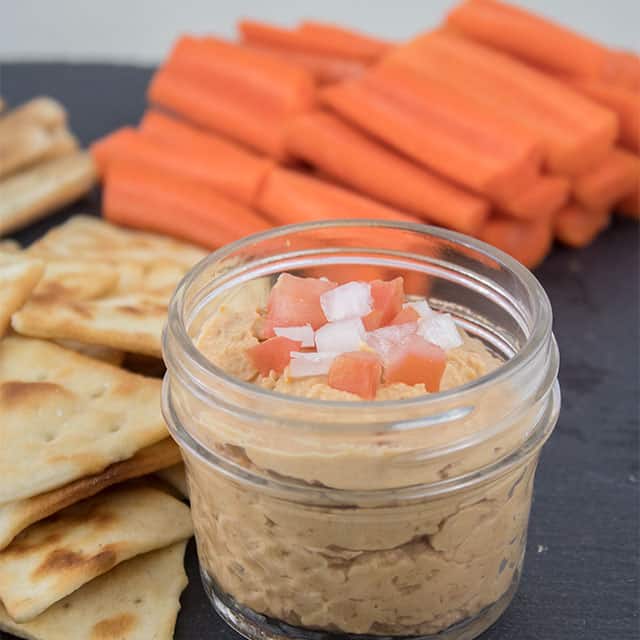 A few months ago my husband and I went out to lunch and I ordered a hummus platter. When I got it, I was surprised to see sun-dried tomato hummus was included, and it was SO delicious.
I've been thinking about it ever since and finally had to make some for myself. It came out so good, I wanted to share the recipe with you guys. I also really love lemon hummus so I made some of that as well to create a whole appetizer spread. Yum!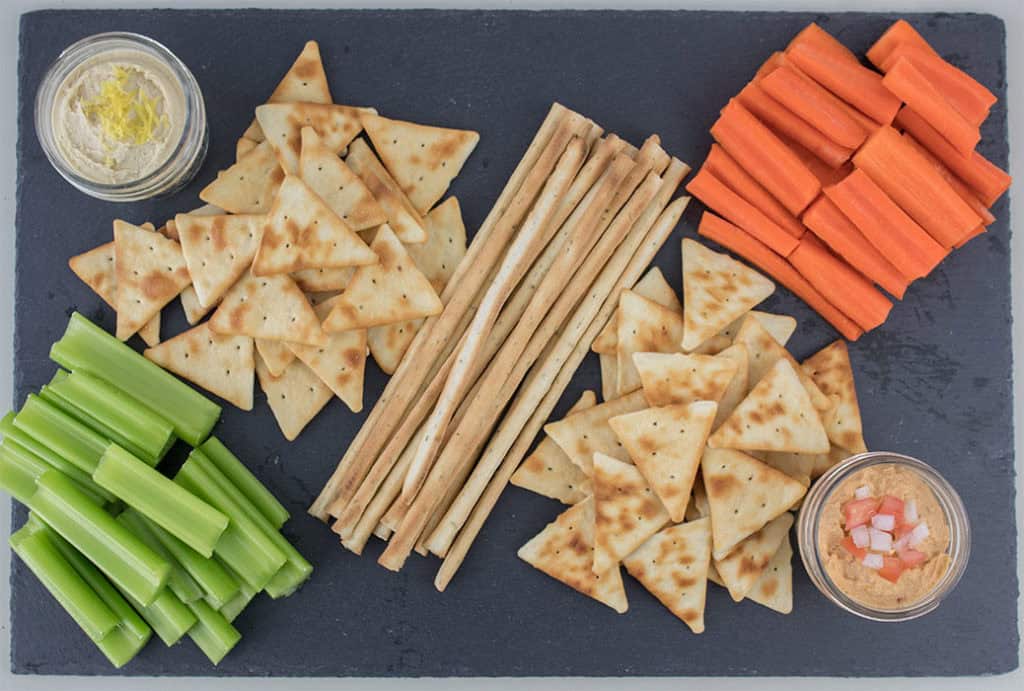 Hummus isn't really that difficult to make. You just add your ingredients to the blender or food processor and you're done.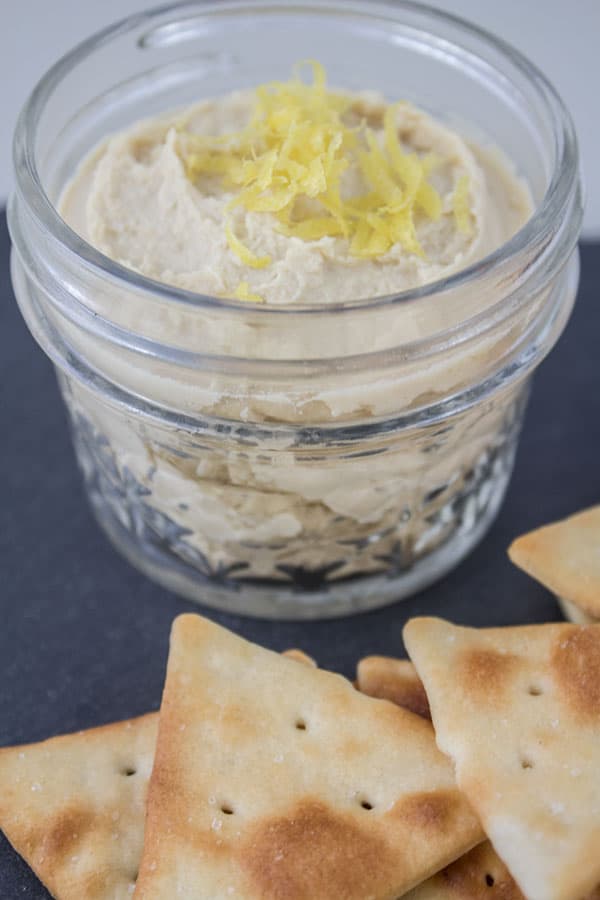 Because hummus is great paired with chips (these pita chips are my favorite), bread or vegetables it makes a great healthy-alternative spread for game day or when you're expecting company.
I served my spread on this slate cheese board and the hummus in these cute mini glass jars.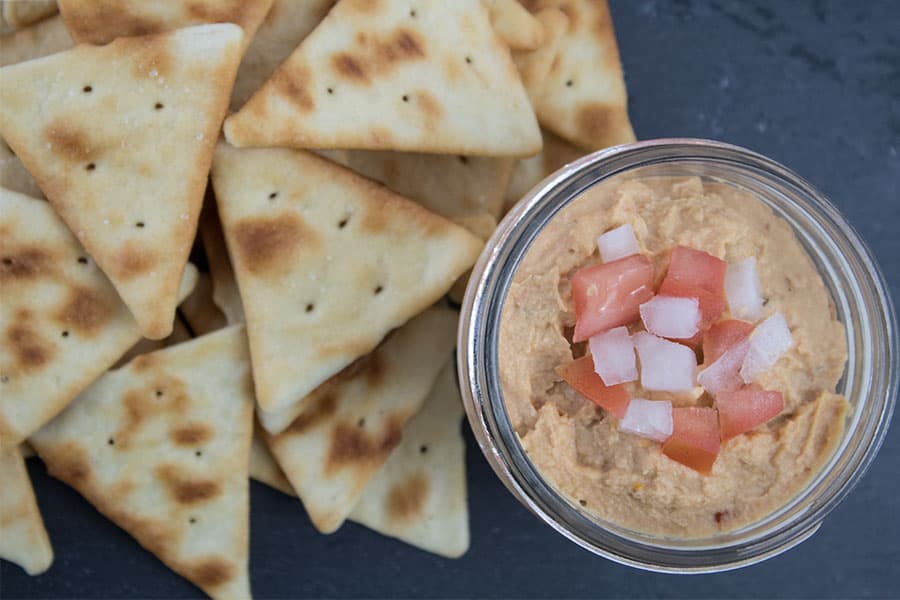 I garnished my sun dried tomato hummus with fresh cut tomatoes and onions because the only thing I love more than hummus is fresh salsa or pico de gallo. But you could also use the leftover sun dried tomatoes as the garnish.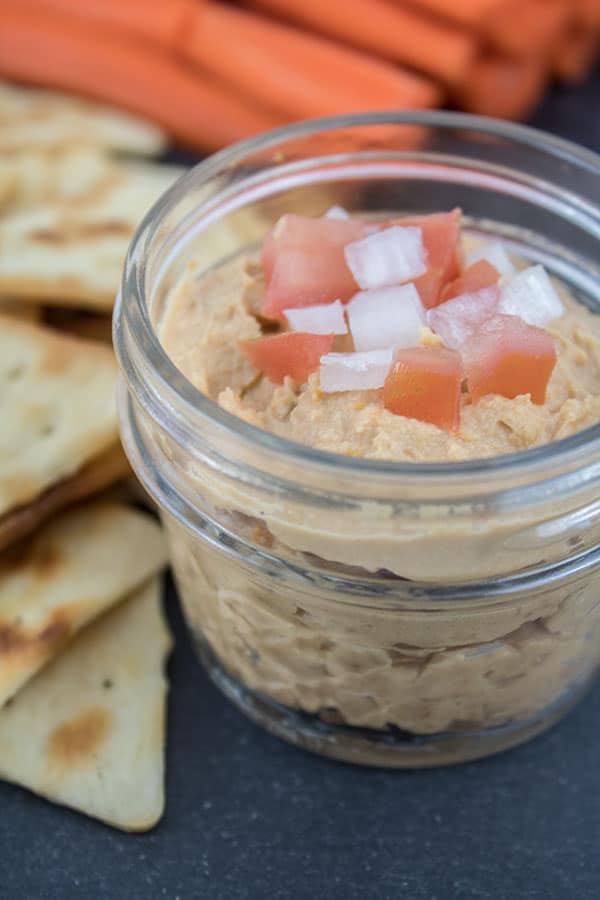 You can have this appetizer spread made and on the table in about 20 minutes! Especially if you buy your veggies already chopped, which I am too cheap to do. 🙂
Enjoy!
This post may contain affiliate links, for more info, you can read my full disclosure.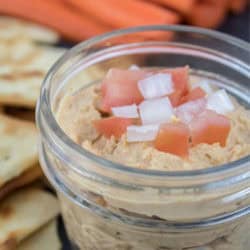 Sundried Tomato Hummus
Ingredients
Instructions
Place chickpeas in blender or food processor with sun dried tomatoes, 2 Tbsp oil, lemon juice, tahini, garlic, and salt. Blend for 1-2 minutes. Scrape down sides and blend until combined. If the mixture is too thick, slowly add in some of the reserved liquid from the chickpeas until desired consistency (you can substitute water if desired). Garnish with fresh tomatoes and onions or chop the remaining sundried tomatoes for garnish.