Kitchen Storage Idea – Store Beautifully

Kitchen storage. It's a constant struggle in small homes!
I know January is generally the time for decluttering and starting fresh, but I always feel like I want to do that more so in the fall. Before we are cooped up in the house for months and before the holiday rush and clutter come in.
If you visited my fall home tour here last week, you may remember that I mentioned how my kitchen is a constant flutter of activity, someone is always in here preparing something. With a family of four, you need about the same amount of kitchen storage space whether you live in a 1200 sq ft home or a 2400 sq ft home, right? So in a smaller kitchen, you really have to get creative with storage solutions.
One thing we make a lot of in my house is smoothies. We all like different versions of smoothies so we always have an abundance of fruits and vegetables in the kitchen. Sometimes I feel my counters are a bit cluttered with all of the food, so when I saw these adorable hanging olive baskets it gave me an idea.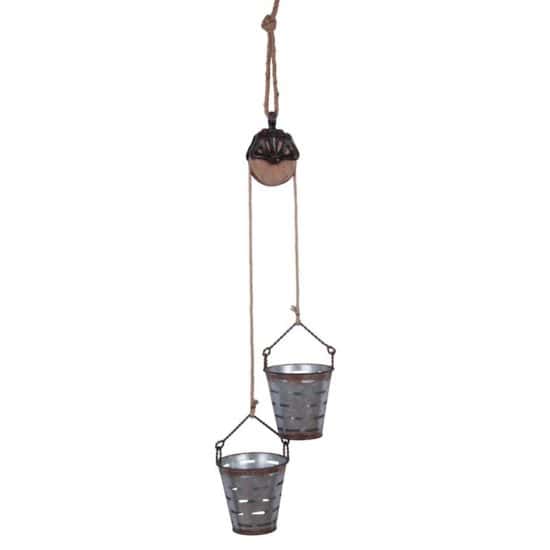 They are just the cutest,  I love the pulley system! In my kitchen, I do whatever I can to store items in plain sight to free up cabinet space and to keep counters looking uncluttered (see my spice rack for example). I decided to hang the olive baskets in a corner of the kitchen where they fit just perfectly.
Going vertical is a small space decorating trick that works every time,  which is another reason why I loved these little baskets. I filled them with apples and pears for this week's smoothies.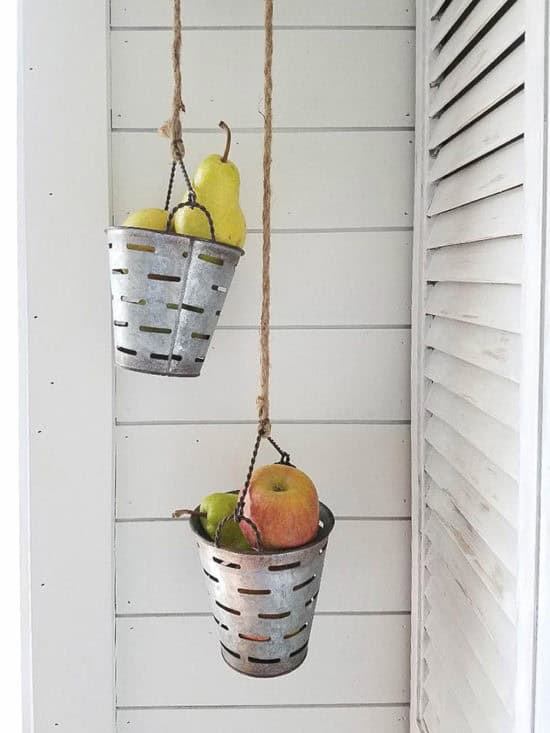 It's such a simple idea, but it really looks so cute!
The pulley really works too.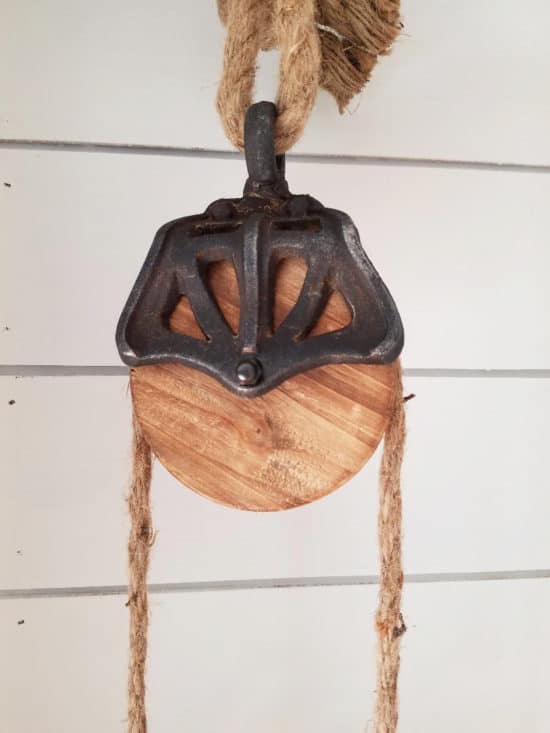 The metal olive baskets are a perfect compliment to the shiplap wall.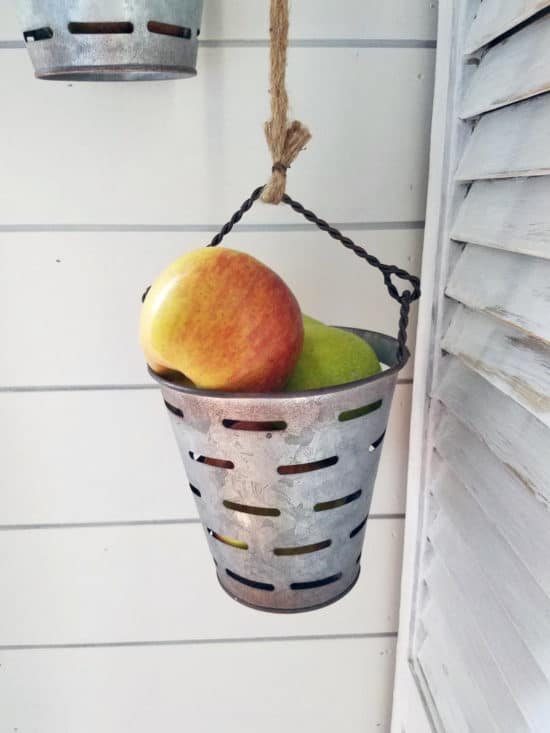 These hanging baskets would also look really cute outside with flowers in them. I'd only use them in a protected area, like a covered porch or patio so that the baskets don't rust.
If you're looking for a really delicious smoothie recipe, check out my Pineapple Spinach Smoothie Recipe, it's one my whole family agrees on!
Thanks to Wayfair for sponsoring this post, all opinions are 100% my own. For more information, see my full disclosure.