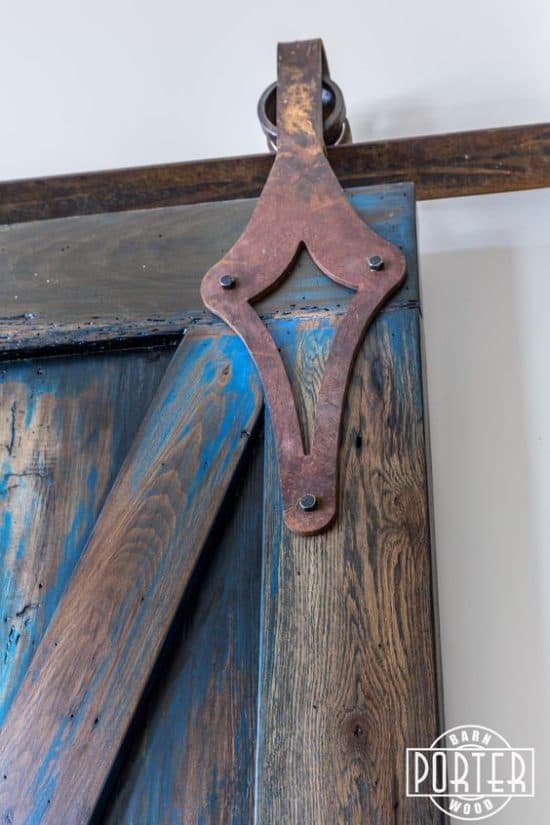 Hello, I hope your weekend was a good one! I'm talking about sliding barn doors today. I wasn't sure I was on board with this trend in the beginning, but now I am thinking one of these doors would be perfect in my daughter's room.
Her bedroom has a closet with bi-fold doors, and I really want to give those an update. Lowe's and Home Depot sell the sliding barn doors now, with the hardware. But I don't think one of those would be wide enough to cover the entire closet. So I've been thinking of ways that my husband and I could DIY one of these to custom fit the closet. It will also cost less to make one ourselves. Here are some sliding barn door ideas that I've rounded up via Pinterest to (hopefully) inspire my husband.
Would you believe  The Lettered Cottage scored this extra wide door at an antique shop and turned it into a sliding barn door? This is just what I need!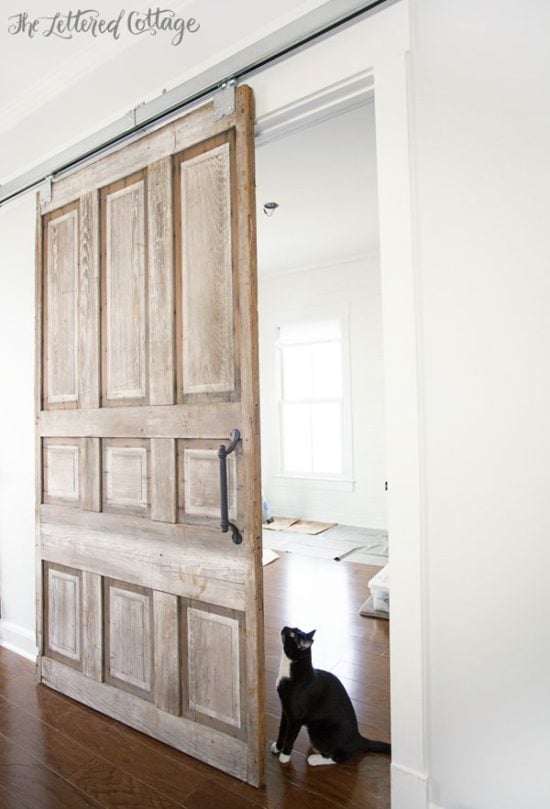 Remington Avenue custom-built this beauty and has the step by step how-to including a helpful sketch.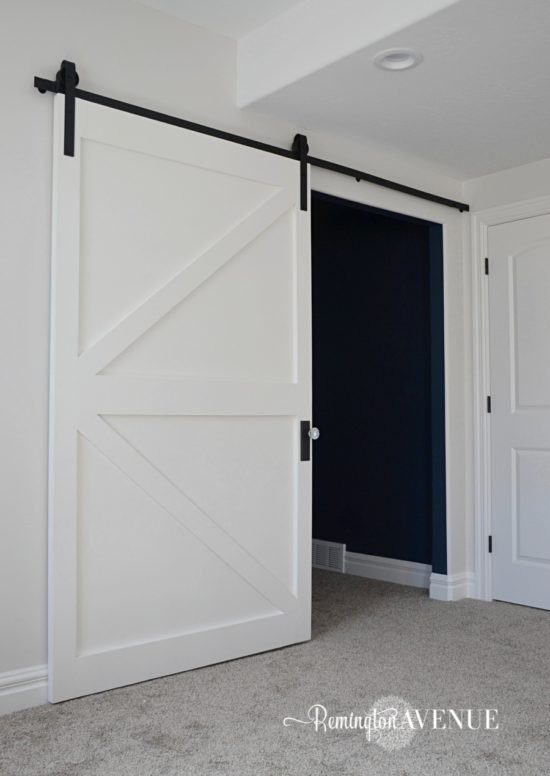 If you aren't up for a big DIY, see how Z Design at Home bought all of the necessary pieces and just did the install themselves.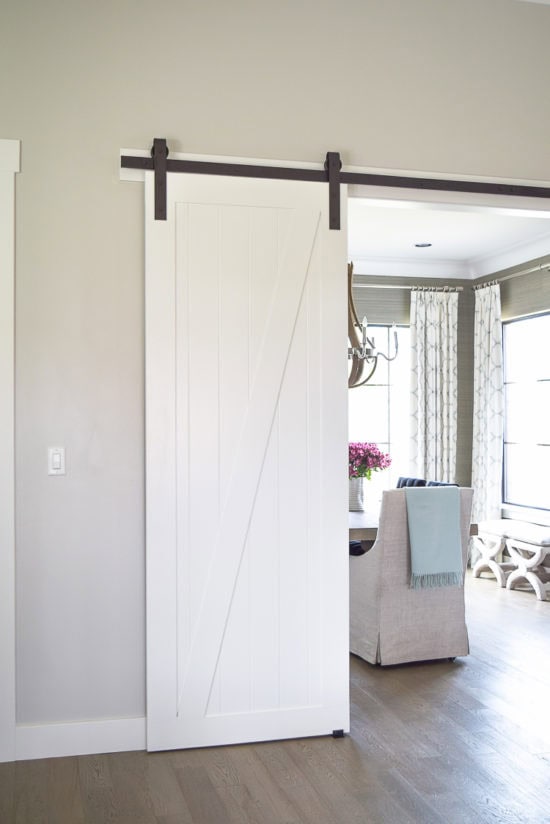 This one from Build Sew Reap uses three doors  on the track, I was thinking about something similar only with two doors.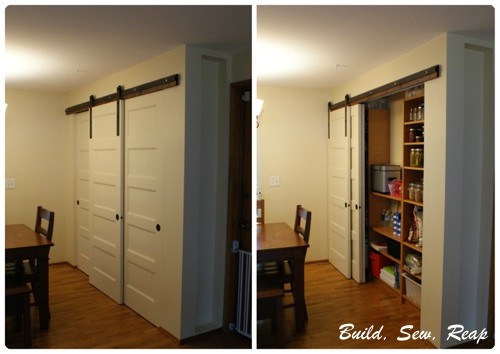 The detail on this sliding door from Blissful Abode Interiors is a beautiful twist on the traditional barn doors.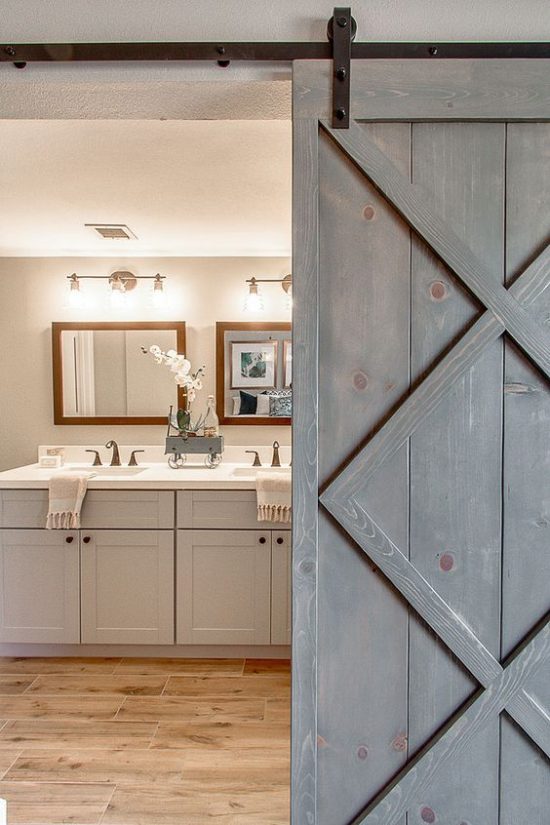 Custom building the door from scratch is an option that I don't think would be too hard. I love the look of this one from In Between Chaos.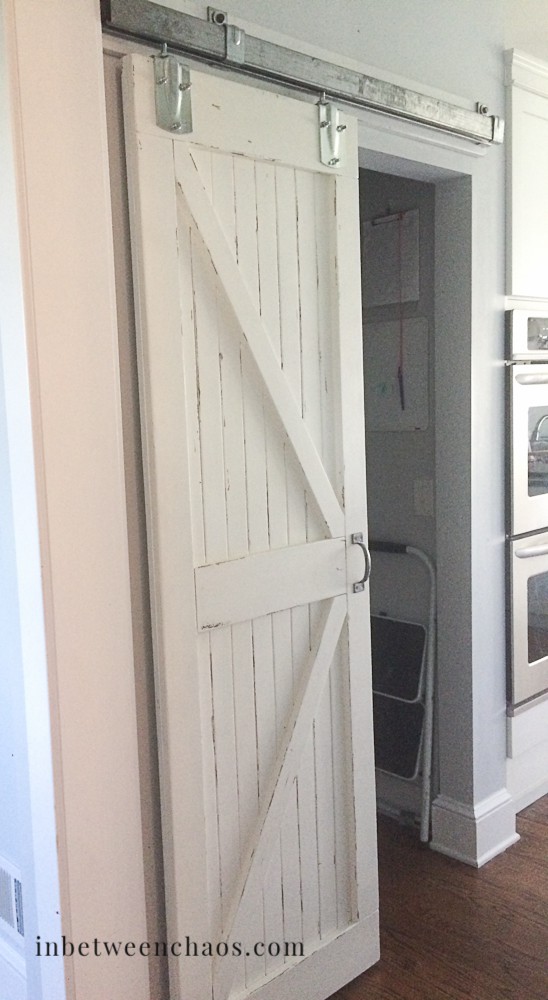 I have plenty of wall space for the doors to slide open in my daughter's room, but here is a great idea from Little Lucy Lu if you don't have the wall space but still want the look.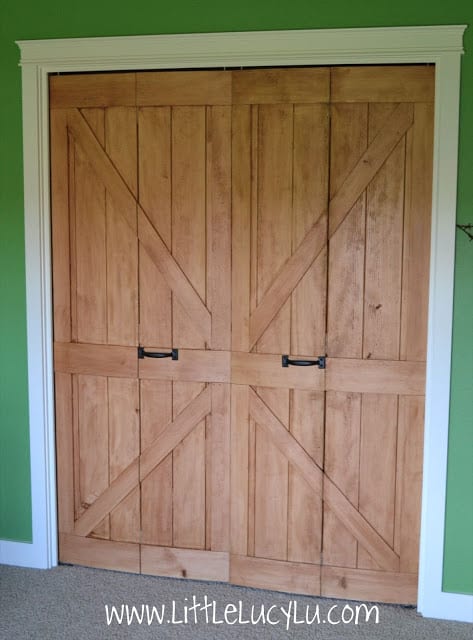 This one via Pinterest wouldn't work in my space at all but I had to throw it in here because it's so beautiful!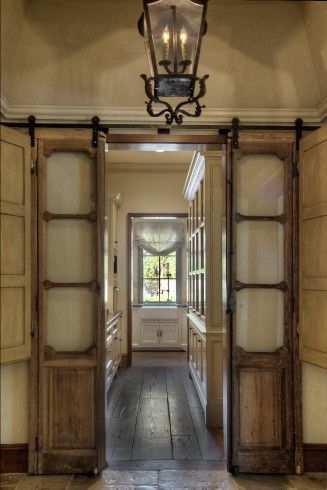 From what I understand, the hardware for barn doors can get pricey. The Country Living figured out a way to DIY that too and its genius!!
Speaking of the hardware, that can be as varied as the style of doors. I love this one from Porter Barn Wood.
Bright Green Door also figured out a way to DIY the hardware on a budget.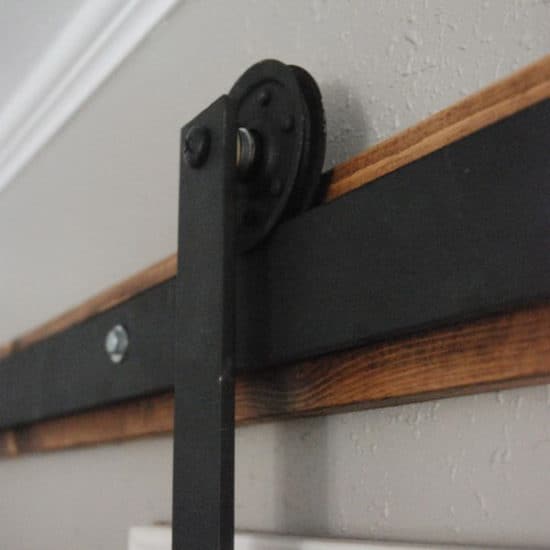 If you don't want to DIY, you can buy this set from White Shanty.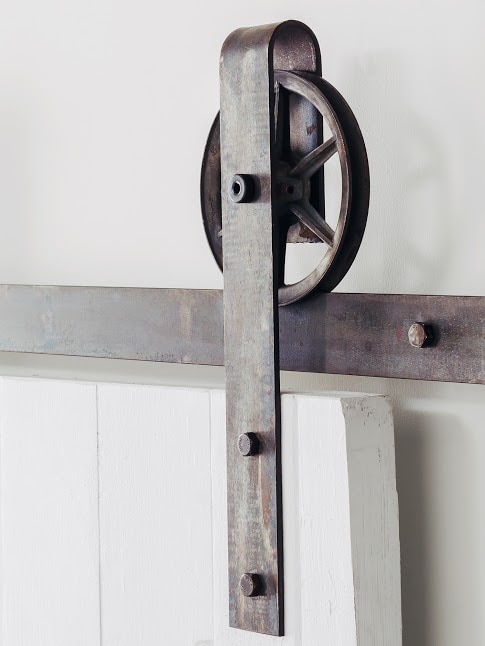 Real Sliding Hardware offers these guides that go underneath of the door for a smooth glide.
I hope you (and my husband!) are as inspired as I am by these amazing DIY sliding barn doors!