Simple Christmas Wreath DIY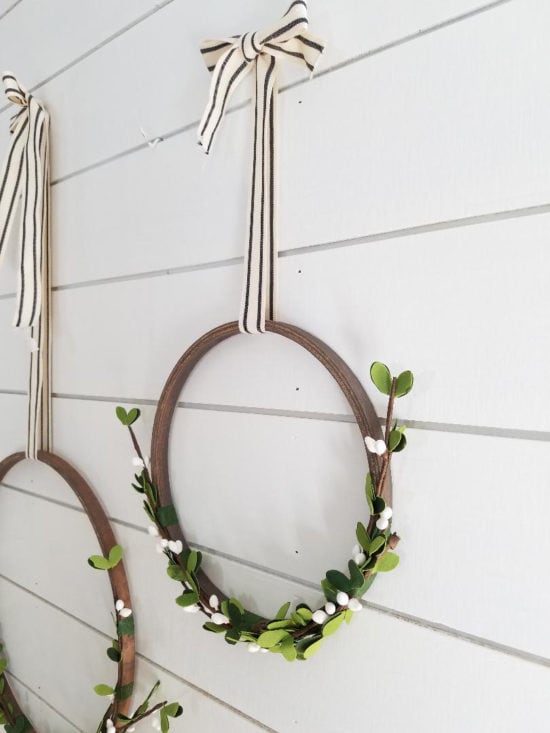 Who is already decorating for Christmas? Most people I know are either decorating or getting ready to do so. Today I have my first Christmas project for this year. This simple Christmas wreath was so cute and so quick to put together that I made two.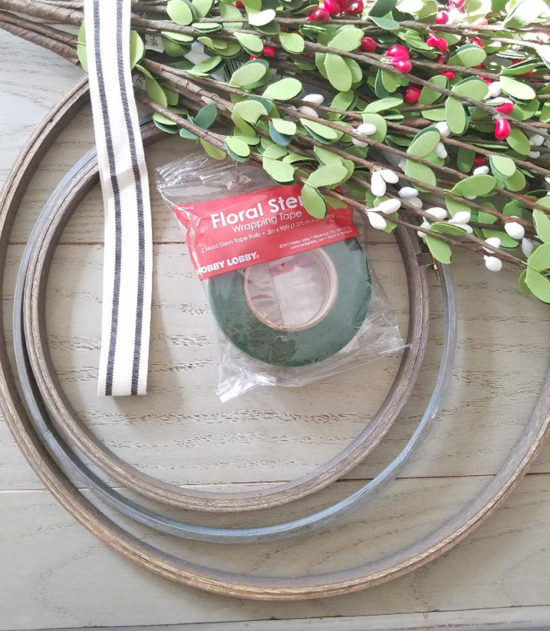 Supplies Needed to Make this Christmas Wreath *:
Berry & Boxwood Branches
Wire Cutters (not shown)
I found my berry branches in my local Kirkland's store, I could'nt find those online. I started by staining my embroidery hoops with Varathane Stain in Briarsmoke (leftover from my fireplace surround project), but that is optional. The unfinished wood looks nice but I prefer the more rustic look of the stain. I used the connector on the hoop as my center point (1) and lined up the edge of my first branch with it. Use the floral tape to secure the branch to the hoop (2), I slipped it between branches to hide it better.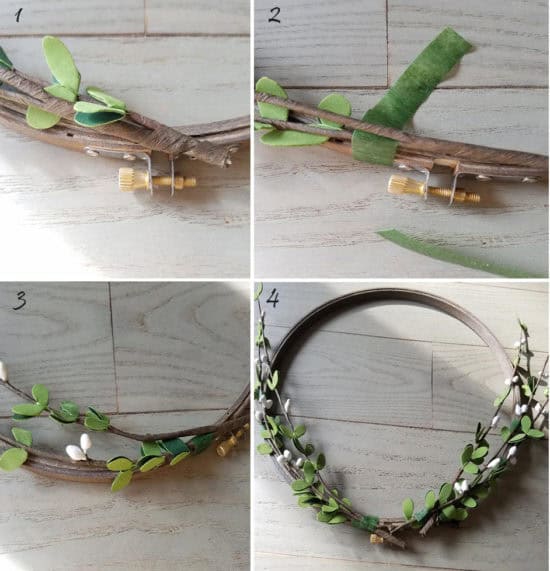 Add another stem over the first one (3), I made my stems all slightly different in height. (4) Keep adding stems until you get your desired fullness, I used three on each side.
Once I had my branches in place, I added a bit more floral tape to secure them better to the hoop. I also trimmed some of the branches down a bit so they weren't all exactly the same length. The green floral tape blends with the leaves, but in one or two spots where it was exposed, I pulled a leaf off of the leftover stems and stuck it on top of that spot.
I ended up not using the red branches that I bought, I will use those elsewhere. I like the clean look of the white and green.
I had this ribbon leftover from last years gift wrap.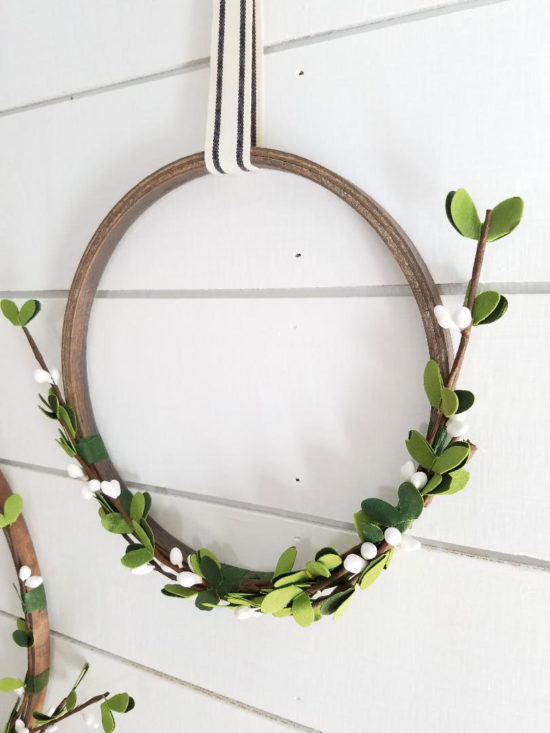 They were hanging in my kitchen when I took these pictures, but they've been moved into my living room. I'm about half done with my Christmas decorating in there.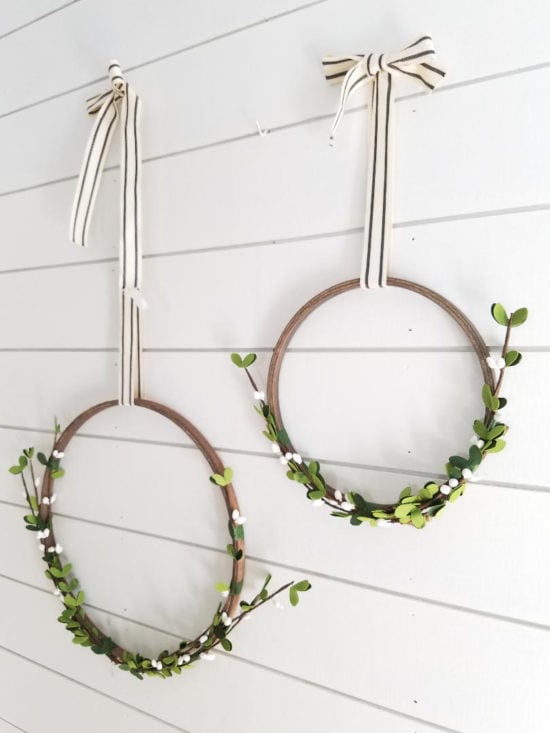 I used a 8″  and a 12″ hoop for these. It only took about a half hour to make both. You can have a Christmas wreath (or two!) ready to go before Thanskgiving!
Visit my talented friends blogs via the links below for even more Christmas decorating inspiration! The Creative Christmas Link Party is hosted by Janet of 
Shabbyfufu
and the the bloggers of Blogging 50.