September Essential Oils Giveaway
It's been awhile since we've done a giveaway around here! I've been thinking about trying essential oils for some time now, so when the folks at Simply Earth offered to give me a set to give away to one of my readers I jumped at the chance!
How it works at Simply Earth is each month their aromatherapy team designs recipes using their essential oils. Then they package the recipes, oils, ingredients, containers and anything extra you need to make the recipes and put it into their recipe box. It's a super fun idea, especially if you like to experiment without having to run all over to get the items! It only costs $39 a month and there is also an additional big bonus box that comes out every six months and is free with your subscription.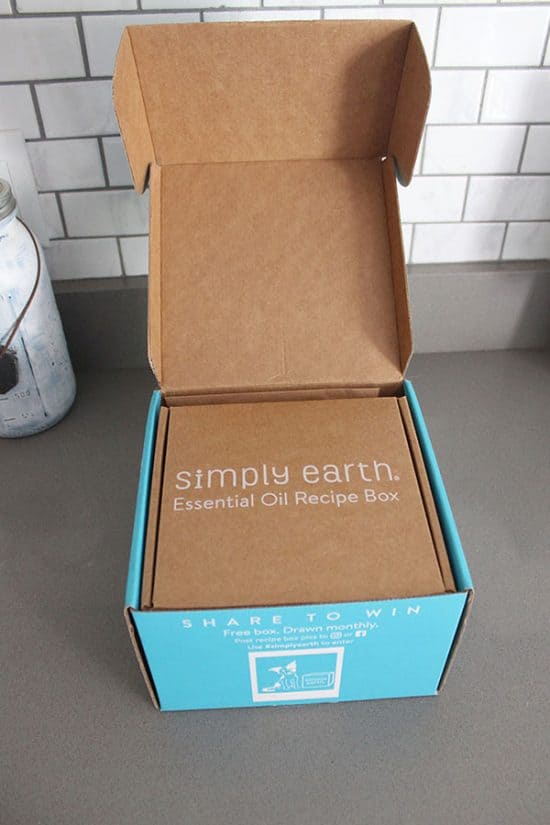 Here is what I received with the September box (on the left) and the bonus box on the right. There are more containers in that bonus box that aren't shown in this photo.
I wanted to try the Fall Diffuser Blend recipe right away. It includes cedarwood essential oil, which is a favorite scent of both me and my husband. I already had this diffuser, but Simply Earth does offer them as well on their site.
The recipe was simple, you just add water to the diffuser along with the right mix of oils. I use distilled water in my diffuser because that is what was recommended for the one that I bought. I keep distilled water on hand for that and for my fussy little maidenhair fern plant (you may have seen me post a pic of that on Instagram).
I have a strong aversion to many scents (strong perfume is the worst!) and honestly, this blend of oils does smell amazing without being overwhelming. The recipes would make for great holiday gifts as well! One of you will be winning both the September recipe box as well as the big bonus box.
If you don't win, but are interested in trying this out for yourself, you can use my coupon code "HONEYCOMBFREE" . When you subscribe for the first time, you will receive the big bonus box, essential oils recipe box, and a $20 gift card for a future purchase. The $20 gift card will be emailed to you after making your first purchase.
You can enter below to win (shipping within the US only), good luck!!
SORRY GIVEAWAY NOW CLOSED
Thank you to Simply Earth for sponsoring this post, all opinions are my own. This post may contain affiliate links. You can read my full disclosure for more information.