Save Vs Splurge In Home Decor
Knowing where to save vs splurge in your home can save you costly mistakes and add value to your home for resale!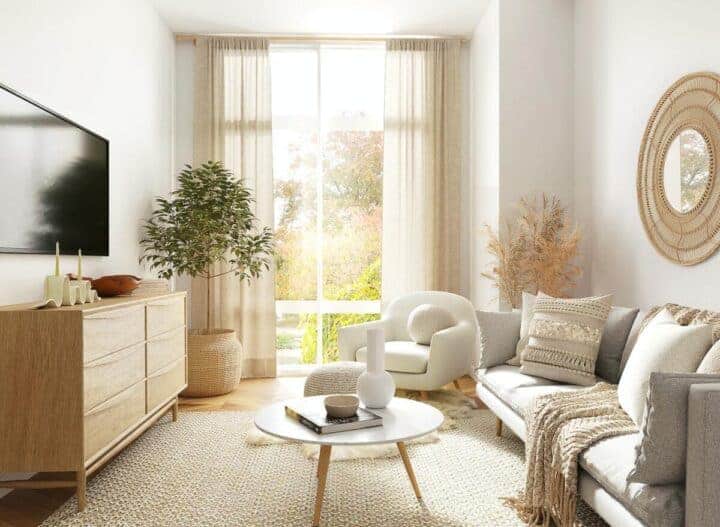 When designing your dream home be sure you don't blow all your money in the first few rooms of the house. This can be tricky, but knowing where to spend large amounts and where to be a bit more frugal will allow you to complete your entire home design without stretching your budget. This is important to ensure you're not spending unnecessary money on items that won't make a difference.
Save Here
Though there are many places you will be able to save money, below are some key areas that will give you the same outcome while giving your budget a break. You can always find a cheaper alternative, but it is smartest to do so for items that will be replaced over time as design preferences change.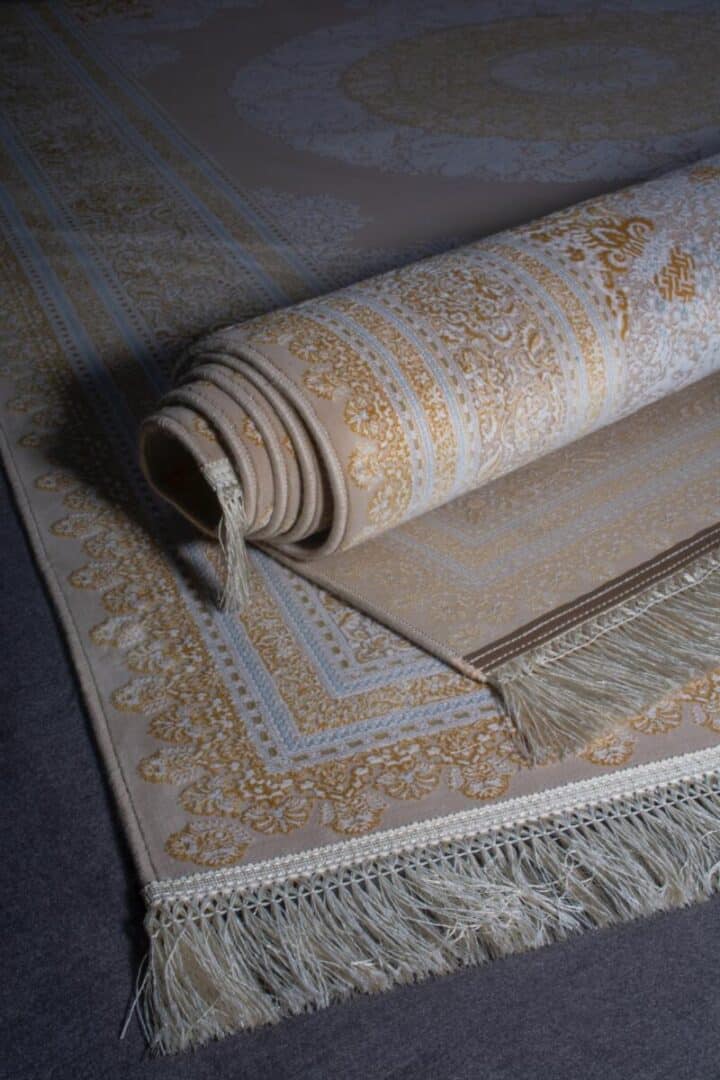 RUGS
Rugs are a great design element and can tie a room together, but they endure a lot of traffic. Especially for households with children and pets. Choosing a rug from a wholesaler or online store that is a bit cheaper may be worth it. It will inevitably have to be replaced due to wear and tear or simple design changes.

One way to make your rug look and feel more expensive is to purchase a rug pad. This will give it a very full look while making sure it's super comfortable under your feet. It will also be something that will last for years to come, even if you change out the rug more often.

Picture Frames

Picture frames can get very pricey very quickly. Especially if you plan on creating several spaces in your home that include photos and art. This is a very easy way to decorate your home but purchasing the top-of-the-line frame will not make a difference. Instead, shop thrift stores and flea markets to find high-quality frames for much less!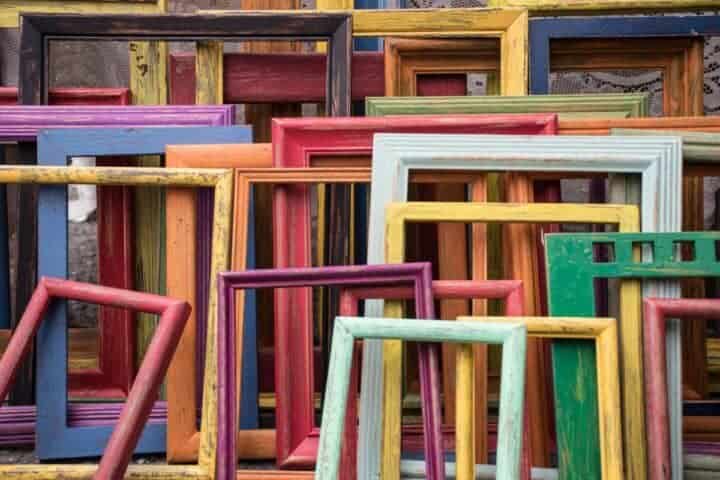 Shelf fillers/decorative items
Shelf fillers are another item that will be changed out frequently. Overall, it's smart to find things that are inexpensive and won't cost you a fortune. You can shop clearance racks and thrift stores. Another way to shop for these is by utilizing sales and coupons to avoid paying full price. Even if you don't plan on replacing these items very often they will not endure much wear and tear so cheaper things will often last a long time.

Throw Pillows
Like most of these other elements, throw pillows will be changed out regularly; this can be a seasonal change or due to design preferences evolving. One way to get a quality look without the high price tag is to buy the throw pillow inserts and covers separately. I would invest in a good-quality insert over the cover. This makes them easy to store as you won't need to find space for bulky pillows, just the covers. Another benefit is that this makes them easy to clean; find pillow covers that are machine washable for easy cleaning.
Splurge There
When deciding which items you want to invest in, choose pieces that will be timeless and keep their value. Larger statement pieces are worth the investment as they will last a long time. You will likely have your furniture longer than you'll have your car!

Below are some splurge-worthy pieces, but keep in mind that there are many others – a good rule of thumb is to choose items that make you happy. Invest in 1-3 pieces per room.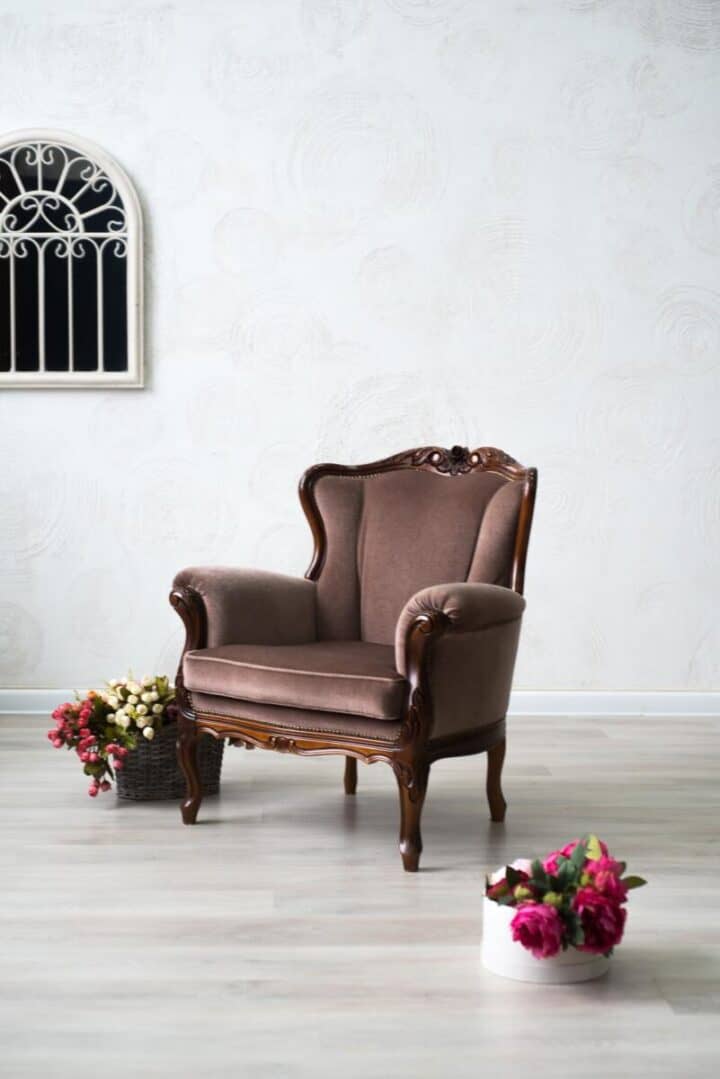 Furniture – Save vs Splurge
Furniture in every room of the house is very important and will be the staple in that space. You'll want to invest in good-quality pieces that stand up to wear and tear. Some items that are worth the investment include: kitchen and dining tables, chairs, sofas, and bed frames. If you find a piece that's great quality, has a good design, and is comfortable I'd say it's worth a splurge.
Bathroom Vanity
In the main bathroom specifically, your vanity holds much significance. This will be where you start and end your day and from a design perspective, it's the statement piece that will set the tone for your design.

Utilize the space you have to invest in a new bathroom vanity that meets your physical and aesthetic needs. This can include a huge variety style-wise and functionality-wise; with many options to choose from. Brainstorm what is important to you and choose one that satisfies that!
Organization systems
I can tell you as a somewhat disorganized person, organizing your home is very important. Investing in bins and containers to store your belongings gives everything in your home a place and will reduce clutter.
This is actually a crucial part of your home design and will be utilized all throughout your home. Places like
closets, cabinets, pantries, etc. will be much more functional with an organizational system in
place.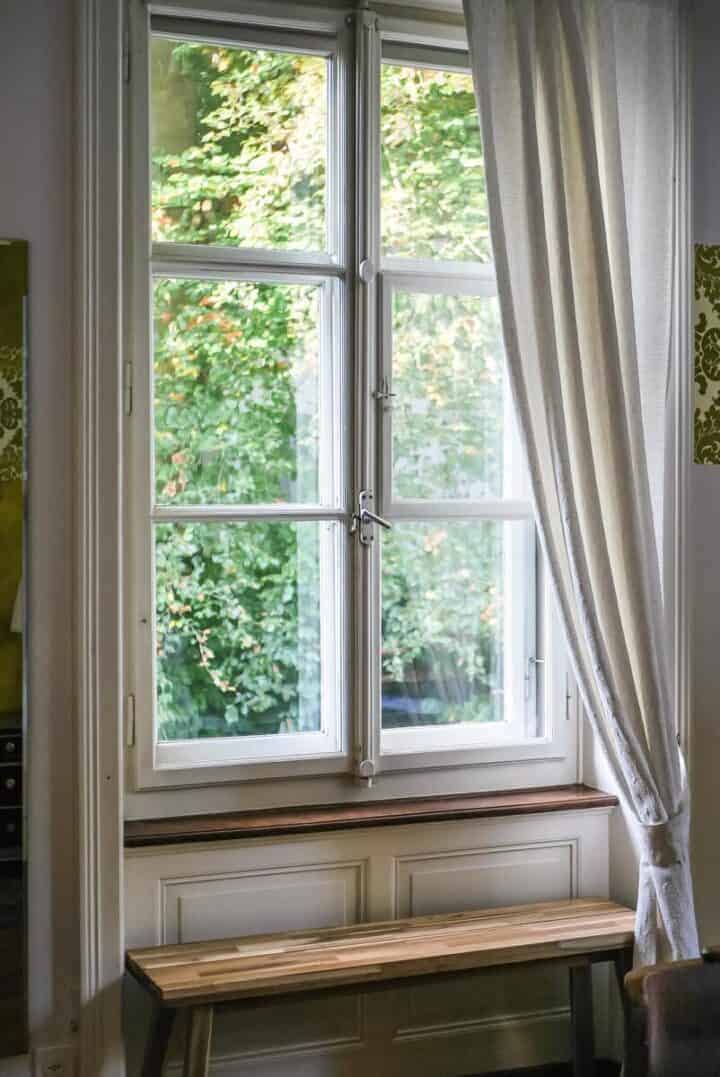 Window Treatments
Lastly, investing in window treatments, roman shades or blinds may seem silly, but these will last forever and will give your home a polished look. Upfront this is a costly design element, but while providing the privacy you'll also have a more homey feel to your home and it will tie each room together. Well-tailored curtains can make a whole room.
Upgrades That Add Value
If you have intentions to sell your house in the future, you'll want to take into consideration which upgrades will add value. Here's a quick list of upgrades that are good investments for resale.
Updated kitchens and baths
Hardwood flooring
Adding a bedroom and/or bathroom
Adding windows
Installing built-ins
Making it energy efficient
Finishing a basement

Though these are just a few examples of where to save vs splurge in your home, be sure to invest in quality pieces that make you happy and save in the little areas that aren't heavily focused on. Take it room by room when designing too, it doesn't all have to be done at once and
likely won't be.
Laying out each room and identifying where you'll spend your money is the first step, then start filling in the surrounding areas with less expensive items.