Red, White and Blue Patriotic Wreath
Happy Fourth of July weekend! Hopefully you have an extended weekend off from work as I do this week. I've been busy as usual over here working on projects. If you need a last minute decor idea for your Fourth of July party, I have just the thing for you today. I made this cute Red, White and Blue Patriotic Wreath for my front door and it was incredibly easy!
What You Will Need*:
2 1/2″ Wired Star Ribbon (similar)
Embroidery Hoop (I used a 9″)
Rustoluem Weathered Gray Stain (optional)
I had two embroidery hoops, I made a Eucalyptus wreath with the first hoop, and had this one left over. The embroidery hoop comes in an unfinished wood tone. Just as I did with the first one, I painted my hoop with the Rustoleum weathered gray stain first. Once that was dry, I added a little bit of dark wax on mine to get the look of weathered wood.
Next I cut up the bandanas into strips of approx 16″ long. They will be folded in half when done, so double the length you'd like them to be when finished.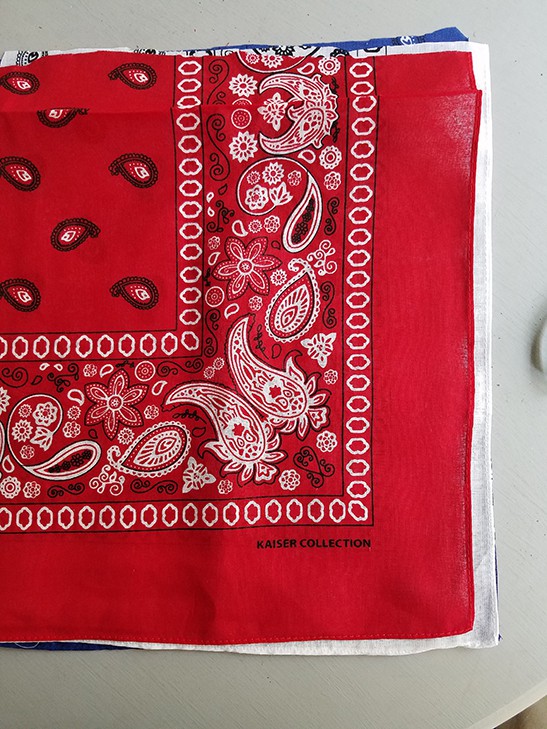 I tied them onto the bottom of the hoop, using only 7 of them for this project. You can see how to tie the knots for rag garland here.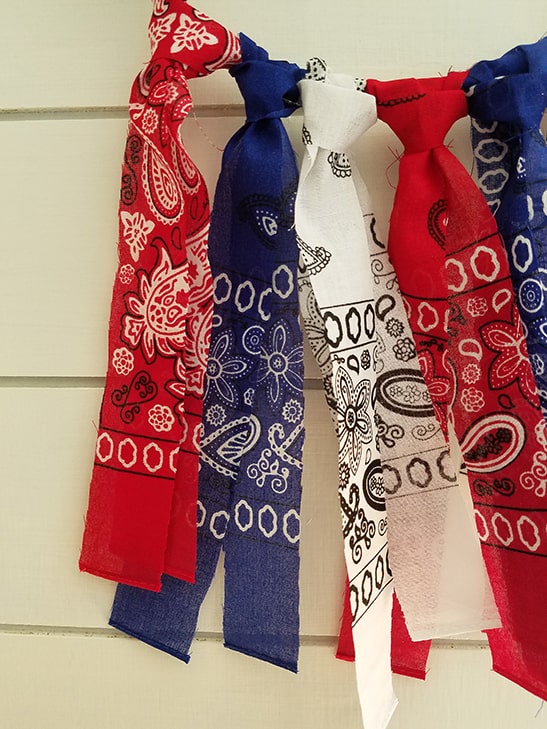 Lastly, I cut the star ribbon into a little banner to place on the top half of the wreath. The ribbon I used was wired, so I was able to attach it just using the wire. Leave extra on the ends for that purpose, as shown below.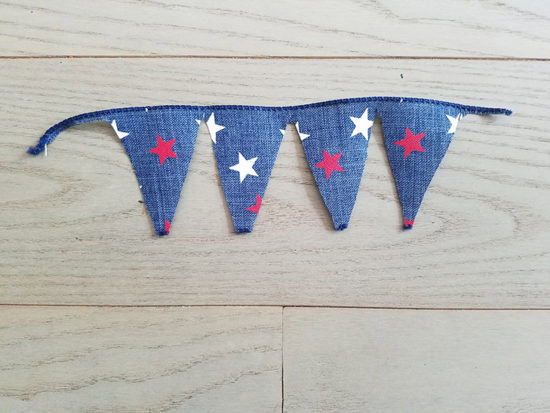 It's really so cute, isn't it? It's so easy to make and takes about 15 minutes or less!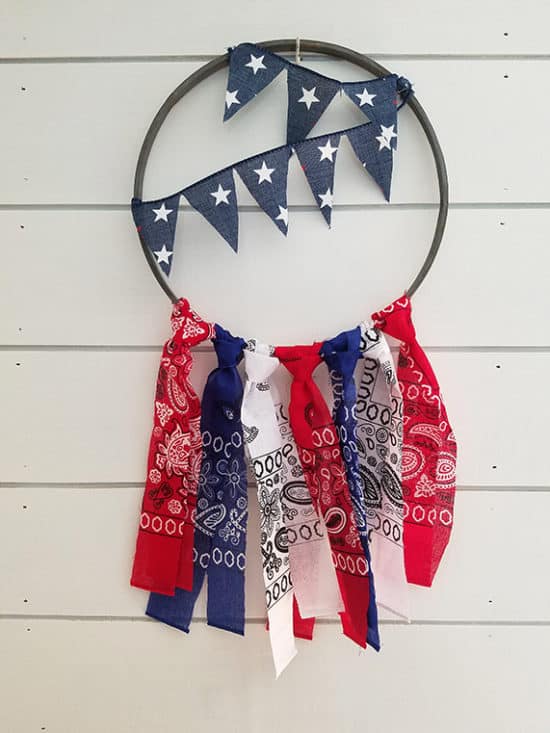 And whats more American than red, white and blue and bandanas?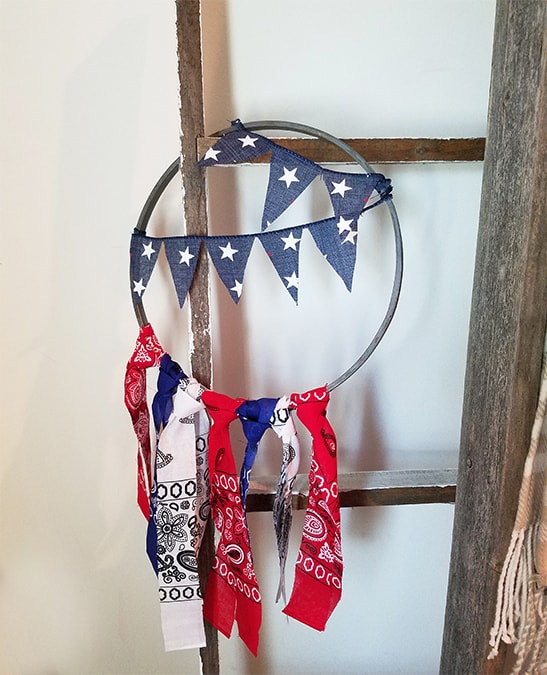 For those of you who follow my blog regularly (thank you!) I wanted to mention my posting may be slightly off schedule for the next few weeks. I'm participating in a home tours summer series called Room by Room with some blogging friends which may affect the days I post. I am also working on a bigger project that is consuming all of my time, I'll tell you more about that in a few weeks!
*This post may contain affiliate links.