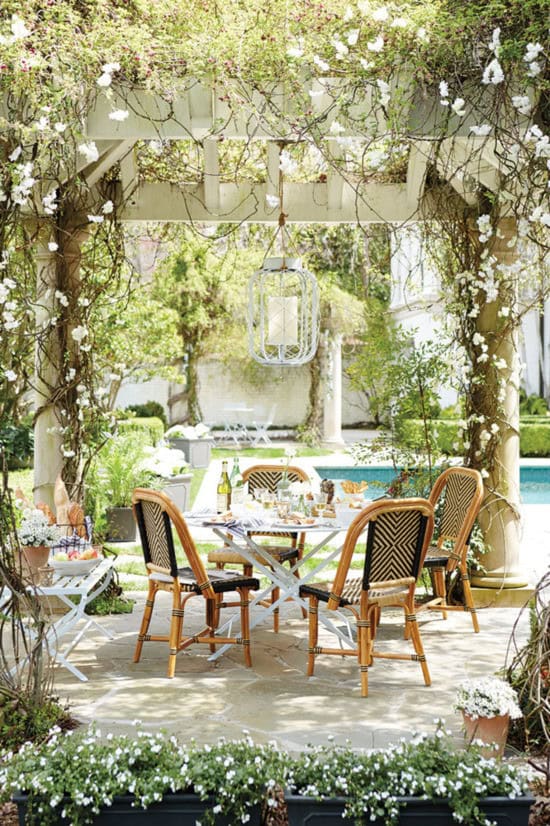 I haven't been entertaining as much lately as I used to, but when I do I much prefer to do it outside. Having the extra outdoor space when you live in a smaller house makes such a difference. If you plan on entertaining outdoors, this list can serve as a check list for you.
I love casual dinnerware, especially the mix and match variety. Why pick only one fun pattern when you can have several? My husband's Christmas party last year was at a fancy restaurant in the city, and all the tables were set with mismatched dinnerware, and it looked amazing!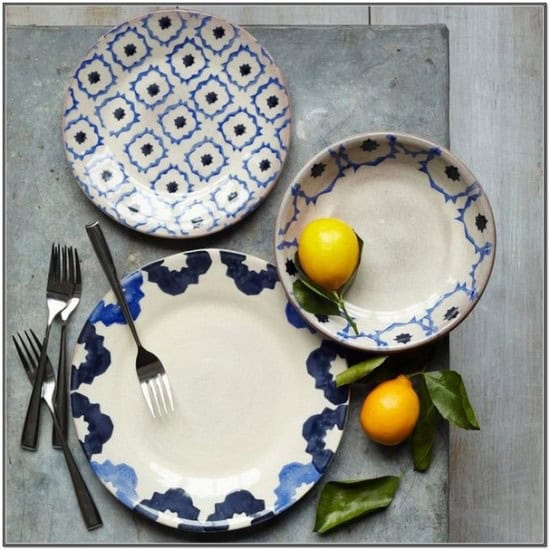 Add some creative touches, I really love these leaves used as coasters!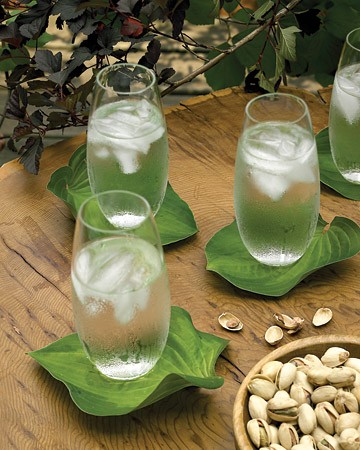 Not everyone loves to bake in the sun all day, make sure to provide some shady areas to keep your guests comfortable.
HGTV
I usually prefer simple centerpieces that don't take up too much room on the table.
Make one signature drink, how amazing does this Peach Sangria look?
Try some watermelon lemonade for your nonalcoholic drinks.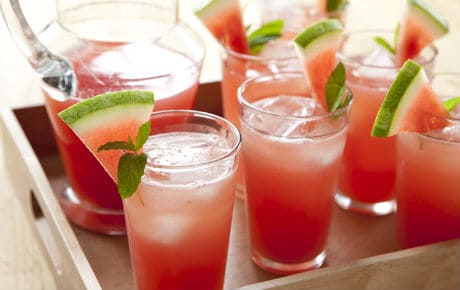 Set up your drinks on a potting table turned drink station. I have to get one of these!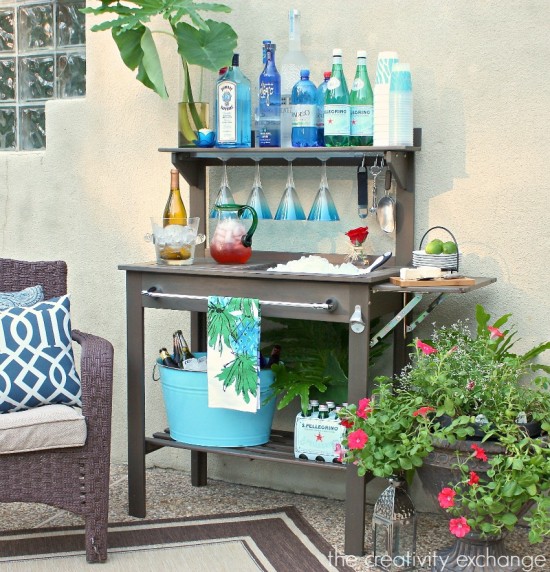 Remember to keep the bugs away with citronella candles. DIY your own using mason jars.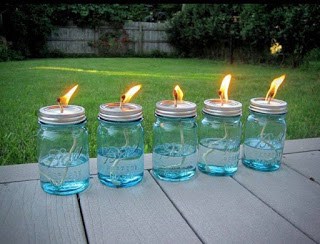 This is such a smart idea! Use popsicle sticks as burger markers, so everyone knows which are the medium rare burgers and which are well done.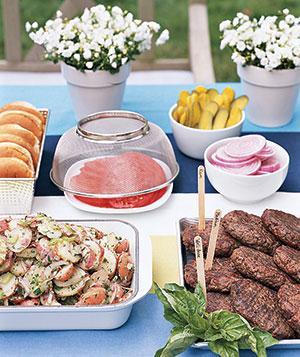 When I'm a guest at someone else's house, I love when they have games for entertainment. It helps keep everyone interacting. My husband and I can't be beat at corn hole.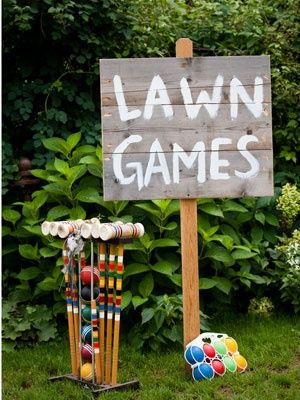 Don't forget a dessert station, my daughter would love this S'mores bar!
When night falls, set the mood with outdoor lighting.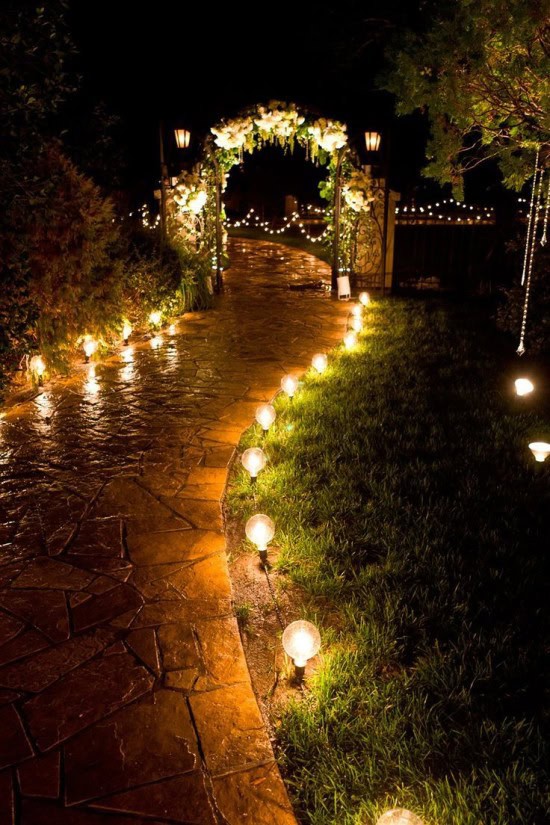 Entertaining indoors really doesn't compare to outdoor entertaining,  wouldn't you agree? You can read more on decorating with patio lights here.