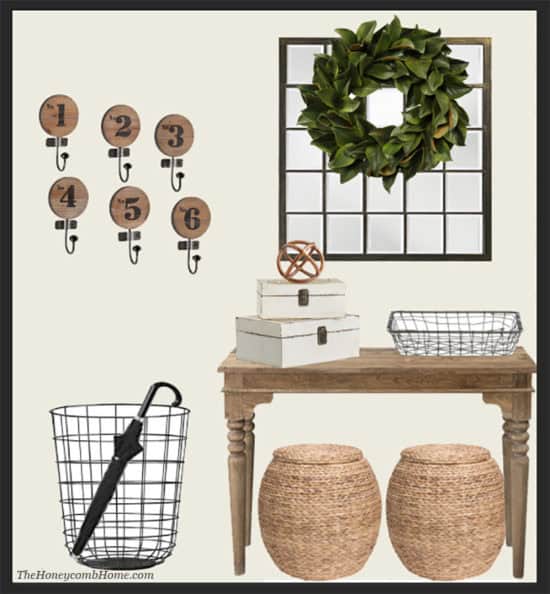 I've said it before.
I sometimes struggle to get organized. I think it's especially challenging when you live in a smaller home. That being said, over the years  I have learned some tips and tricks to help me get and stay organized. One of the best ways to save yourself time when you're running out the door is by having an organized entry.
After you've lived in your house for a little while,  you know how you need it to function. You need to get a system into place that works for you. I find the best way to do that  is by using furniture, accessories, baskets and bins that will get your things put away in a way that is convenient enough that you will keep using it. Today I'm teaming up with Wayfair again to show you how to make your mornings manageable.

With back to school time only a few weeks away already, save yourself the early morning stress by getting things prepared now. It may save you a few trips to the school with the kids forgotten homework or gym clothes. Even though I usually am able to get my kids out the door on time for school, often they would forget something (like a binder full of homework) that I would later have to run over to them. This would throw off my morning routine and delay me from getting to work on time. Not to mention, my girls went to school in a different town than the one we live in, so it wasn't just a 5-minute drive.
To avoid this I found having everything organized and ready to go right by the front door would prevent these last minute trips. Even if you do not have an entry foyer, you can create one on a wall nearest the door with a console table. I love this reclaimed wood table from Wayfair.
Keep a couple of lidded storage baskets underneath the console for things such as shoes or gym bags.
These rustic numbered wall hooks are adorable for hanging jackets, sweaters, or backpacks that make it easy to grab and go. Half of the time my girls would be running so late for school that if a jacket wasn't hanging by the door, they wouldn't bring one at all.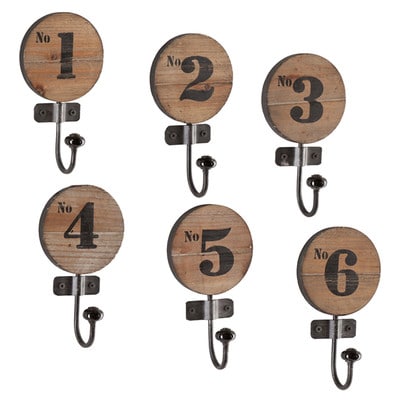 On top of the console table, a metal letter tray for homework or permission slips is super helpful. A decorative box could be used for lunch money or house keys. These are so pretty with the burlap detail on the lid.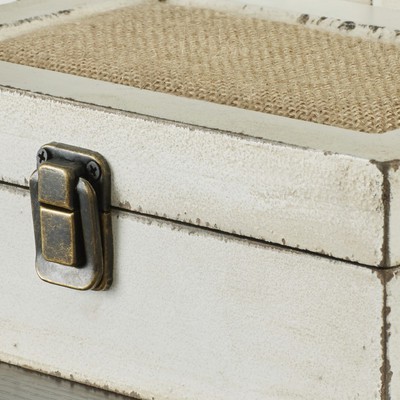 With these items, not only will you have the most organized entry, your mornings will run a little smoother! Win-win! All of the items shown on my design board can be found on my Wayfair Get Organized idea board.
Top Row:  3 Piece Decorative Orb Set, Norm Wire Basket, Brittany 2 Piece Decoratve Box Set
Middle Row:  Magnolia Leaf Wreath, Superior Window Mirror, Reclaimed Wood Table, 
Bottom Row:  Decorative Number Hook Set, Rustic Wire Basket Set, Hookton Storage Basket
Which one is your favorite?