One Room Challenge – Week 2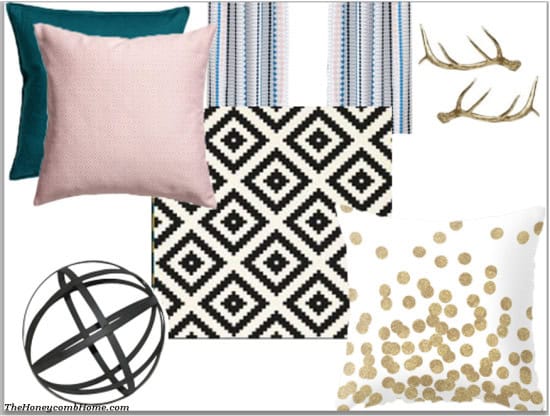 It's week 2 already for the One Room Challenge. If you missed week 1, you can catch up here. The One Room Challenge was created by the blogger behind Calling It Home, and how it works is all participants have six weeks to totally transform a room from start to finish. I'm kind of freaking out because I haven't even been back to my room yet, but I do have a plan! As a reminder this is the room I chose.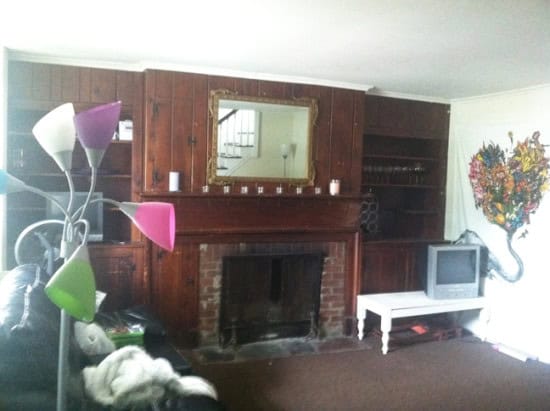 It's the living room in my daughters off campus college house that she shares with three other girls. It's so dark I can't stand it, I've been dying to make this room over since I first saw it. Clearly, the first thing that needs to be done is lighten up that dark wood with paint. I have permission from the owner of the house to do this.
Next on my list is to transform the fireplace. The girls do not use it, and have no intentions using it. It's filthy & needs to be cleaned out. Also, one of the girls in the house adopted a kitten-much to my daughters delight. My daughter is studying to be a veterinarian and is a HUGE animal lover. The problem is that this little kitty gets into everything and the girls mentioned they needed a way to block the fireplace to keep him out of it. I plan to fill the entire fireplace with books, like the photos shown below, which will keep the kitty out and look incredibly cool at the same time. I have a very large antique store just down the street from my house that happens to sell books for about $1 or less each, I've made three trips there already to stock up.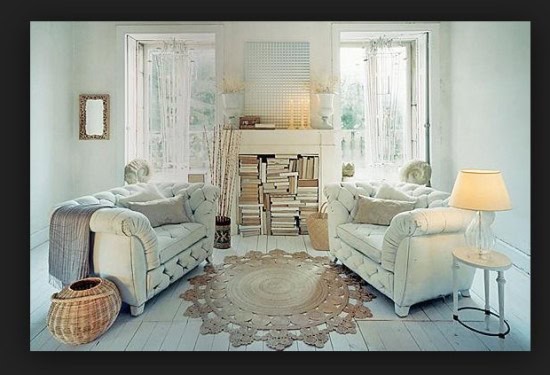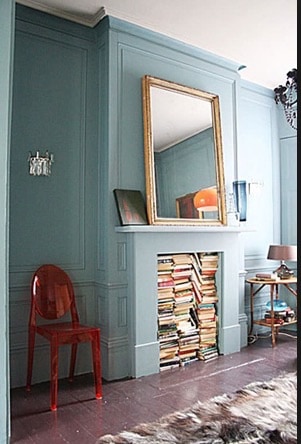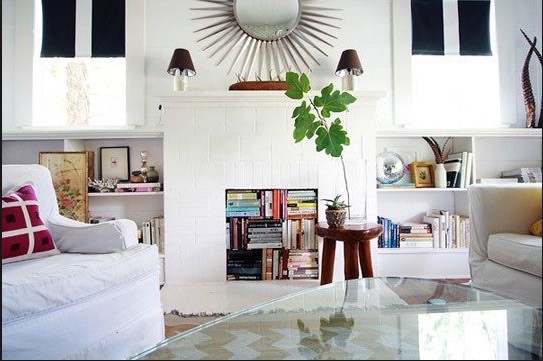 Photos Via: DecorPad/ShadeofABeechTree/StyleOfDesign
I would love for my end result to look like the first photo above, but I'm working with brown rugs and black sofas, so all-white isn't an option. Another item I'm working with is this painting by one of the girls.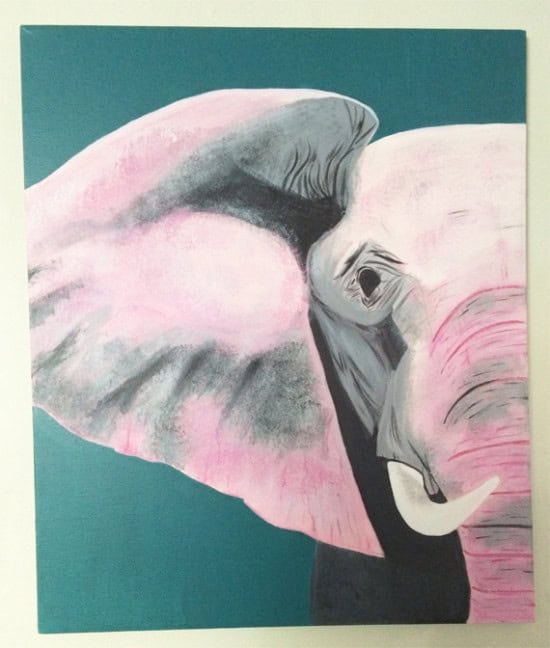 I love the pinks & blues, so I'm using that in my color palate for the room. The blue & pink pillows on my design board are from H & M. I have tons of throw pillow around my home so I ordered just the pillow covers and will use my existing pillow inserts.
Above the fireplace is an existing gold framed mirror, so I plan to also add some gold accents in my design plan. I love the gold dot pillow shown on my design board which is from Society 6, if you are looking for some unique throw pillows, check that site out.
The room has existing curtains, which I don't have a photo of (picking a room outside of my own house does make this more challenging) which are a dark green. While I do like the green, they just add to the darkness of this space so I'm switching them out with the lighter/more colorful curtains shown on my board. The pink and blue tie in with the pillows and art. I also plan to add the statement rug shown to really wake this space up!
Once the shelves surrounding the fireplace are lightened up, I will style them with new accessories. Some new, some DIY and some existing pieces from around my house.
Lastly, I will arrange the existing furniture to create a better floor plan. This dark room has such great bones, I hope my plans live up to the ones I've been dreaming up since first seeing it!
One Room Challenge: