This weekend kicks off the long-awaited,  official start of summer. So I thought it'd be fun to highlight some beach inspired rooms. Everybody loves nautical decor but I think it needs to be done with a restrained hand to keep it from looking too theme-y. When done right, with natural textures and colors that echo the sea, it can evoke a relaxed feel. This look is easy to achieve with some well-placed accessories, framed art or throw pillows.
This first room is beautiful with its simple blue, white & tan color scheme. The sailboats add the touch of nautical.
 A few simple coastal accessories are all that was needed in this bedroom.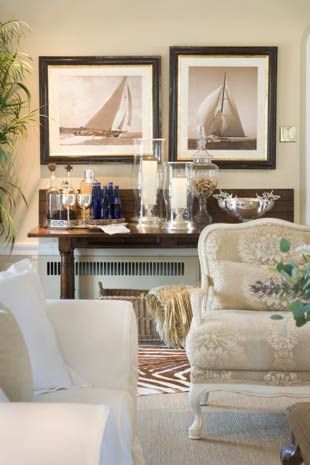 This pillow combination is perfection.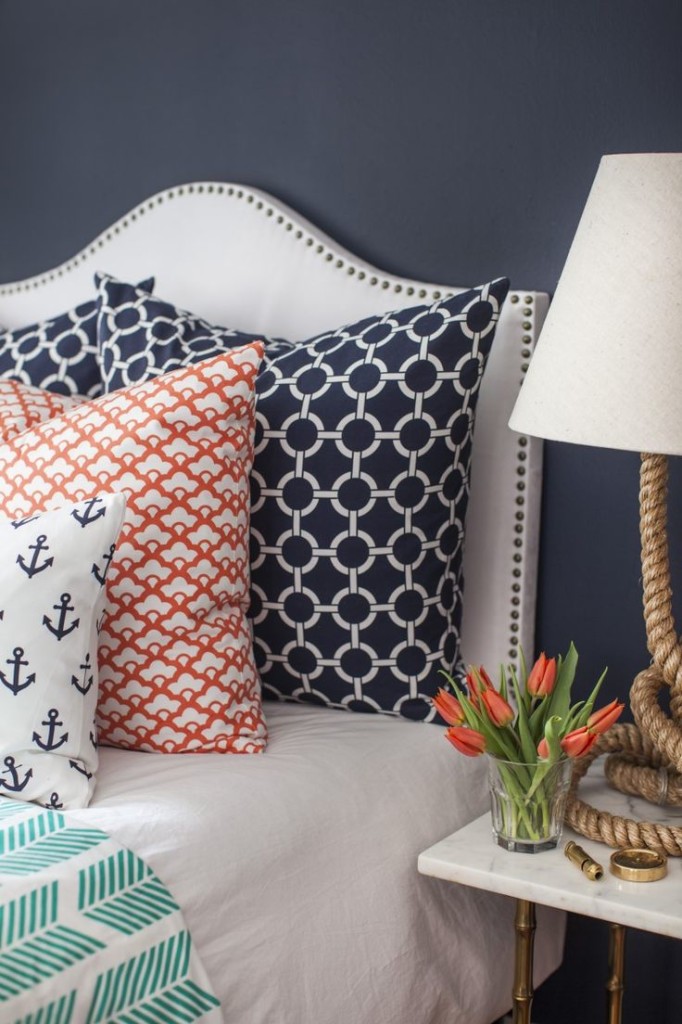 I really like when nautical is combined with red, white and blue.
Bountiful Decor via Houzz
The framed starfish couldn't be easier to re-create.
How sweet is this next room?
All white looks great when paired with sisal accents.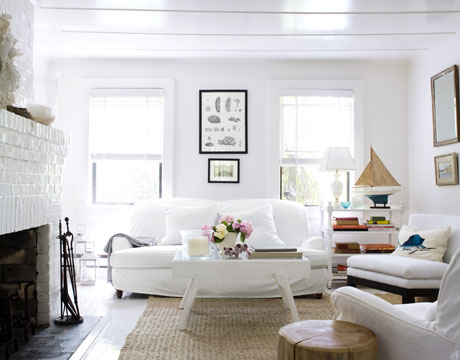 Blue painted furniture gives a seaside feel. Although the view here doesn't hurt either.
Now that you're officially inspired, I also have some cute, nautical finds for you. These cute coasters are made from recycled sails and are waterproof. How cute!
Whale chalkboard available on Amazon.
World Market Twig Lobster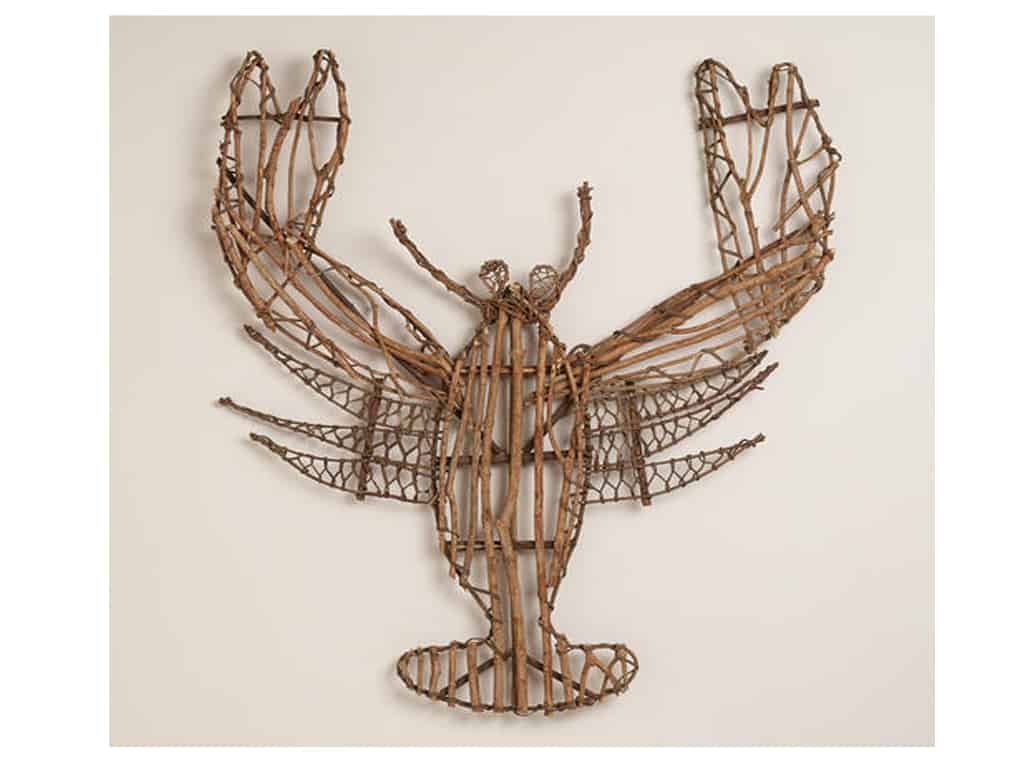 Burlap Fish and Chip Platter from bytheseadecor.com
Coral Slate Cutting Board from bytheseadecor.com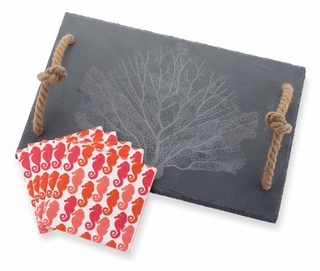 And remember, if you should find yourself stuck in miles of beach traffic this weekend,  it's better than shoveling snow. What are you doing to celebrate the first day of summer?