You guys know by now that I really love a good flea market. You just never know what interesting things you will find. A few weeks ago my mother and I stopped at a roadside flea market that didn't look like much from the outside. It looked more like a small, run-down village than a typical flea market.
I wasn't expecting much from the looks of it, but it turned out to be really interesting. The vendors were are super friendly and there were some great finds there. One or two things that caught our eye were sold before we got to them, but then I came across this kitchen sign. I wasn't really in the market for another sign, but I had never seen one with the wording "Confections" before.
I told my mom I was only going to buy it if it was $10 or less. When the man quoted me $3 I was shocked and readily agreed. I knew right where I could use it in my kitchen. By the way, I have so many flea market regrets of things I didn't buy because I didn't know where I'd use them. I decided from now on if I see something I really love to grab it, I can always resell it if I can't use it myself.
While I really liked this confections sign, I wasn't thrilled with the colors ( I have an aversion to red) so I gave it an update with paint. I used paints I already had in my stash. Everything but the letters got a coat of Pure White chalk paint.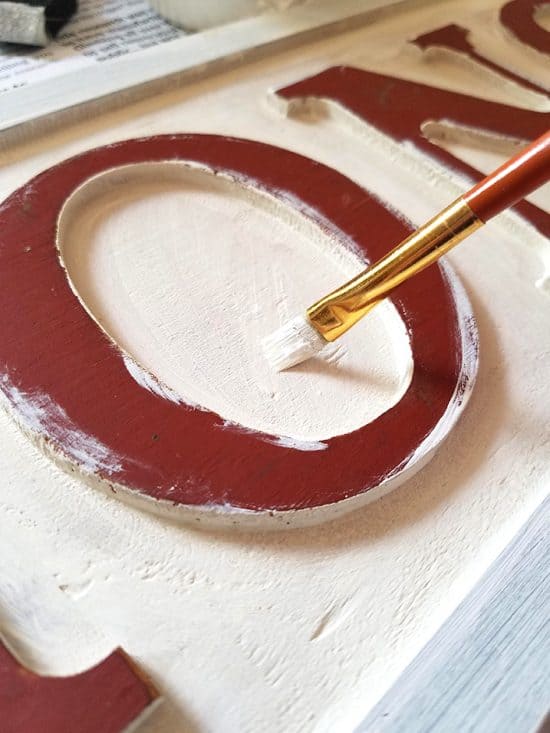 My cat Nelson, approving the design.
The letters were painted black with my DecoArt chalk paint.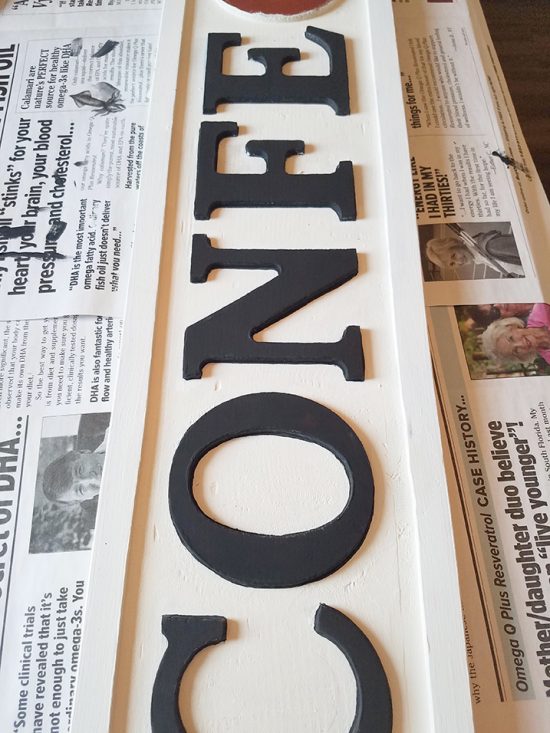 I also painted the frame with the black paint. At that point, it all looked a little too stark, so I lightly sanded it all around for just a tiny bit of distressing to soften it a bit.
My mother and I were actually looking for furniture pieces that day. The thing with flea markets is you have to go in with an open mind, and you usually don't end up with what you set out looking for.
You may also like some of my other flea market finds, check those out below.
Cane Back Chairs and Vintage Sideboard