How To Plan a Room Makeover
Last week I shared how I gave 2 Ikea chests a makeover to use in my daughter's room as nightstands. I'm trying to get her room organized, but in decorating one thing usually leads to another and now I'm thinking about a total makeover of the room. I'm not sure exactly what I want to do in there just yet.
One thing I do prior to an initial design consultation is to ask the client to gather up pictures of rooms they love, whether that be online or from magazines. This will usually give me a sense of the clients design style. I then look to find a common thread in the photos. This is always the first step of how to plan a room makeover,  one I use for myself as well. Let's look at some of my favorite bedroom photos from around the web.
I may have shared this one before, because it is one of my top favorites. I love that headboard, the subtle mix of plaid and stripes,  and the simplicity of this room.
Country Living
I also love this all white room and that patterned bench. The chandelier, the bed and the wallpaper add the texture needed in a monochromatic room.
Monika Hibbs
Similar to above, a monochromatic room with an amazing headboard that adds both texture and character.
via Pinterest
This exposed brick wall is stunning. I love how the glamorous chandelier is in direct contrast with the rustic wall.
Country Living
While I am not a fan of the modern furnishings in this room, the wall molding and herringbone floors are beyond amazing.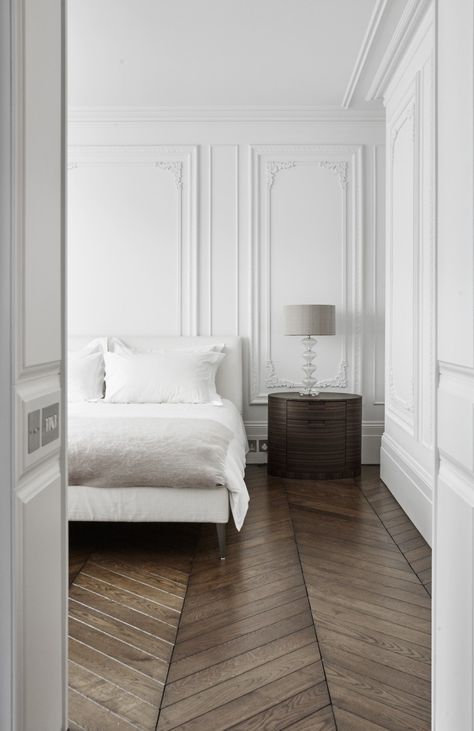 via Pinterest
While modern may not be my favorite design style, I can still appreciate the beauty of it. I love that even though this room doesn't have any amazing architectural details it is still beautifully done.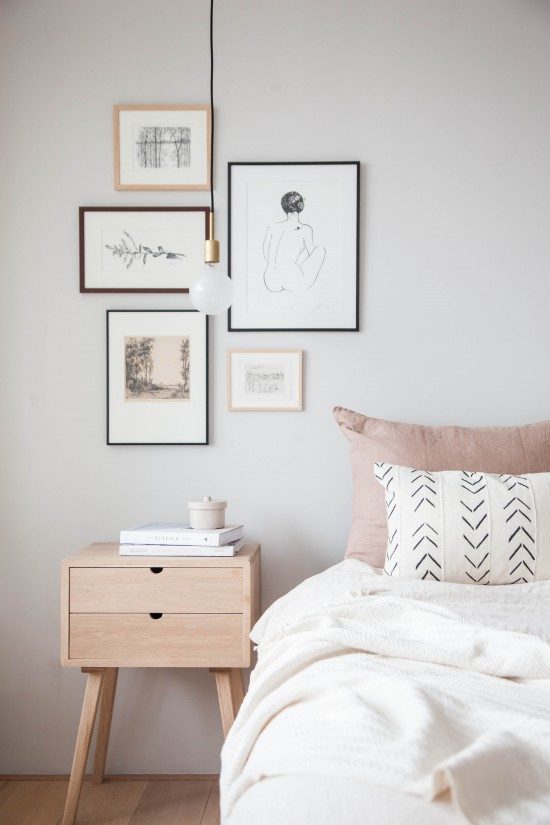 Avenue
White planked floors are on my design wish list. I am working on getting my husband on board with this idea.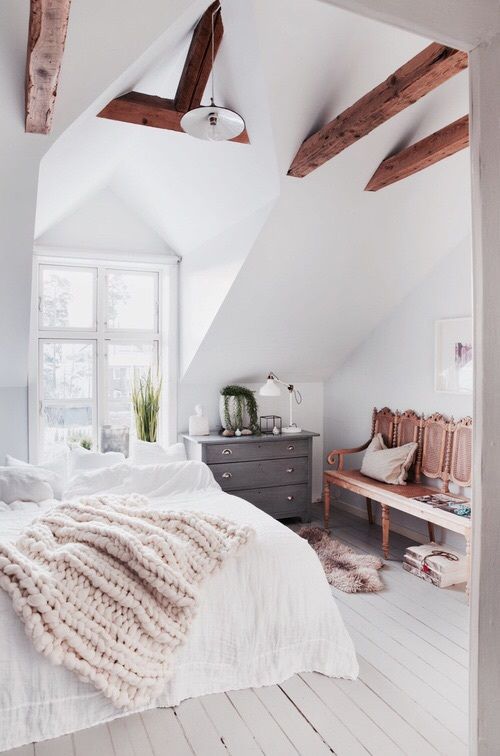 Home Decor Ideas
Another room that is beautiful even without any architectural details.
via Pinterest
White walls with contrasting rustic wood is always my favorite combination.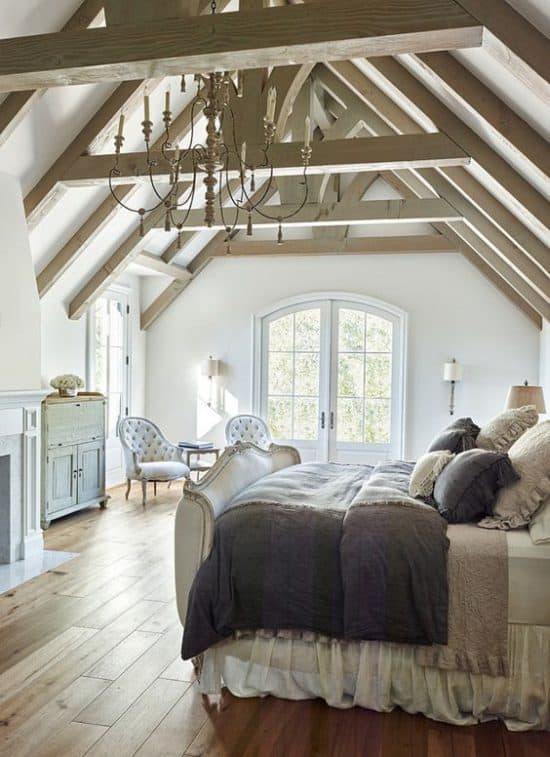 Home Bunch
I love the large art over the bed here and those amazing floors!
loombrand
In looking at some of my favorite bedroom pictures,  I clearly prefer white, neutral rooms with rustic wood accents. The trick when actually working on a room makeover is to keep that initial plan in mind. It is easy to be distracted when shopping or while inundated with beautiful photos online. If you can stick to the original plan, you will end up with a cohesive, beautiful space!