I Heart Slipcovered Furniture
There's just something about slipcovered furniture. Its got that casual, inviting feel about it. Sort of like your favorite pair of jeans. But just because it's comfortable, doesn't mean it can't be dressed up.
I spotted a set of slipcovered dining chairs at Ikea last week after attending an event they hosted in NYC. They stopped me right in my tracks as I was passing by, which has got me thinking about how versatile slipcovered furniture is.
Just like your favorite jeans, you can give it a whole new look depending on what you pair it with. I have this sofa* in my family room in the color Parchment but I'm thinking about switching it up to white. (On a side note, those floors!!!)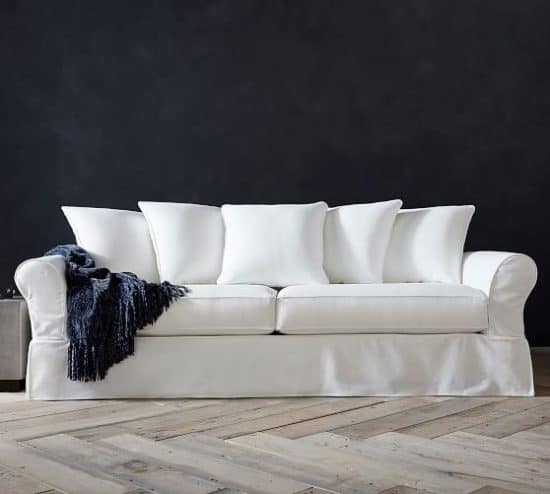 An added benefit of having slipcovered furniture is you can change the look of your furniture without replacing the furniture itself. Slipcovers are a great way to do all white without the worry because you can throw them right into the washing machine.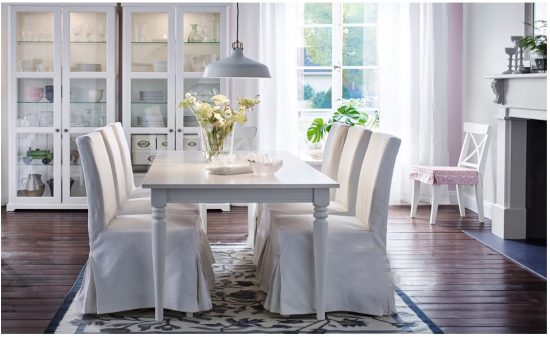 The linen texture on this beautiful chair from Ella Claire is perfect, the whole space feels breezy.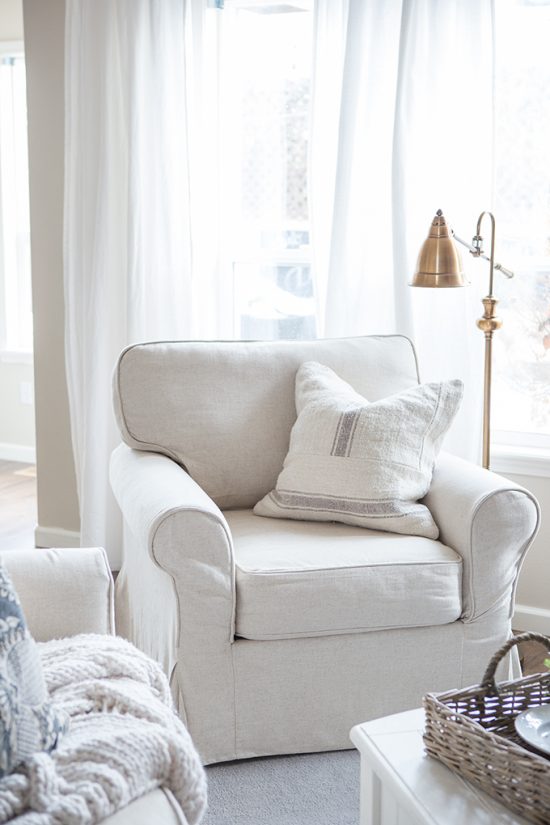 You can also play with pattern without a long-term commitment.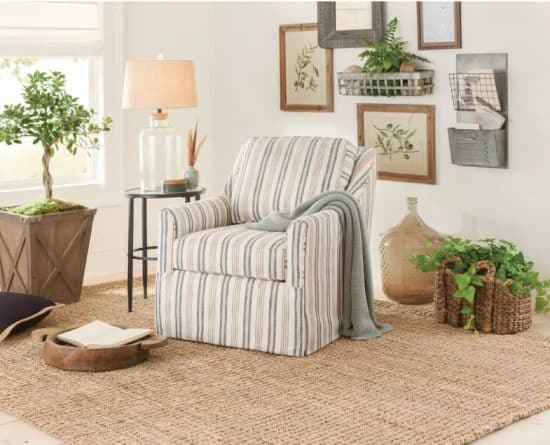 Another resource for slipcovered furniture is this company, they offer slipcovers to fit furniture from popular brands like Ikea and Pottery Barn.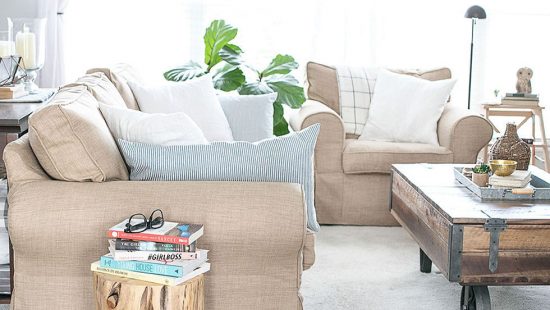 If you're interested in attempting to DIY your own slipcovers, head over to Miss Mustard Seed – she is the go-to resource on that!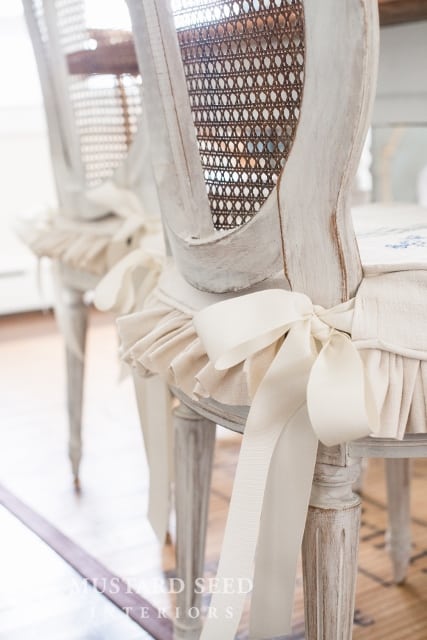 Of course, slipcovered furniture is not just for the cottage style look. It can look tailored in a more traditional room as well.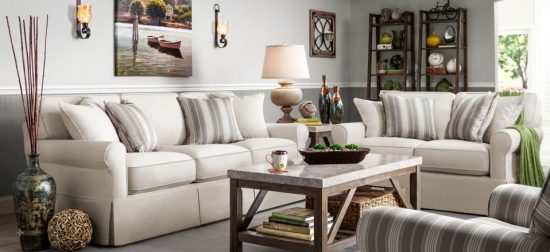 It helps to make a more formal space feel comfortable.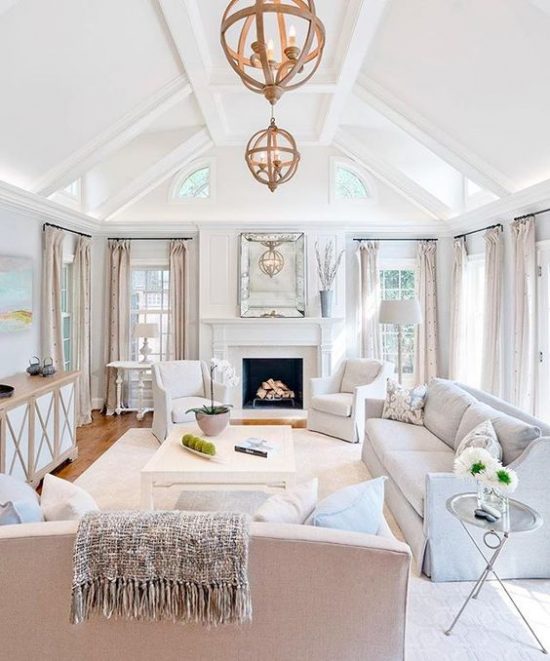 Slipcovers even work in modern spaces.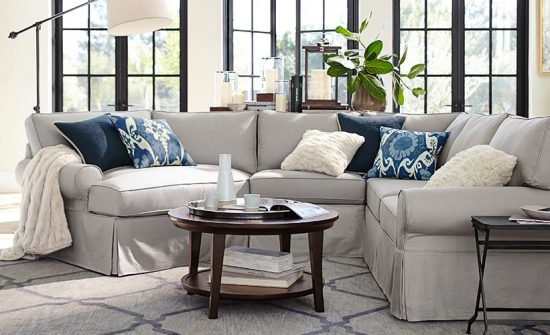 As well as in your industrial spaces.
My two favorite fabrics for slipcovers are the simple linen slipcovers and the plain white covers.
Slipcovered furniture is the wardrobe staple of the home.
*This post may contain affiliate links, you can read my full disclosure here.