Guilt Free Christmas Tree
I love the perfect Christmas trees I see in magazines and online. They usually have a coordinating color palette. Not too hard to do. But what to do with all those sentimental ornaments you've collected over the years that don't fit in? You can't leave baby's First Christmas in a box! Well, I have solutions and inspiration for you today!
First inspirational trees. I remember this next picture was on the cover of Country Living magazine last year. It's really my favorite. Simple, rustic, classic. Those ornaments that look like pine cones are actually feather ornaments. LOVE.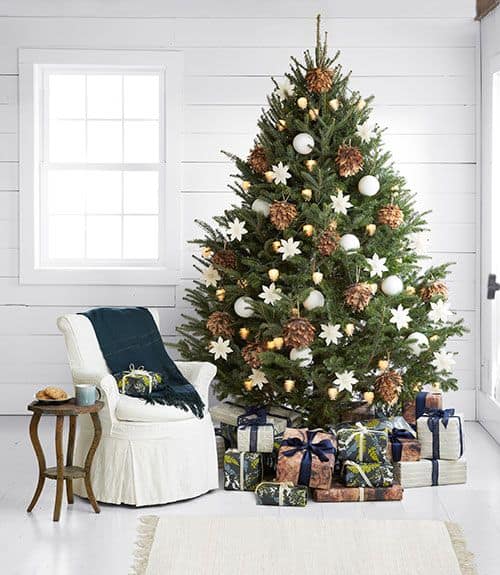 This next one is all white and gold, very pretty.
I took the picture of this one in Ikea. I love the red and white theme. I even picked up a few of the ornaments shown on this tree. Yay Ikea!
This tree is so full and beautiful! Traditional red and gold complete this picture. Love the dog too. Crazy animal people, remember?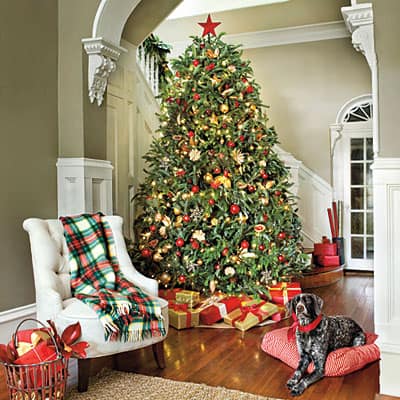 This ombre tree from  Inspired by Charm is so creative. This was last year's tree. You have to see the one they have this year, it's a navy blue tree. And it looks amazing.
I also love the traditional red and white. Can't go wrong with this combo. I really love the mantel decor in this picture also.
ViaHouse
 If you have some sentimental ornaments that really don't fit in on your tree anymore, here are some ideas on how to display them elsewhere. One solution is to use ornaments stands.
Or hang from decorative branches.
Hang them from garland.
Display some with ribbon in front of a mirror or window. You can also add some to a decorative tray.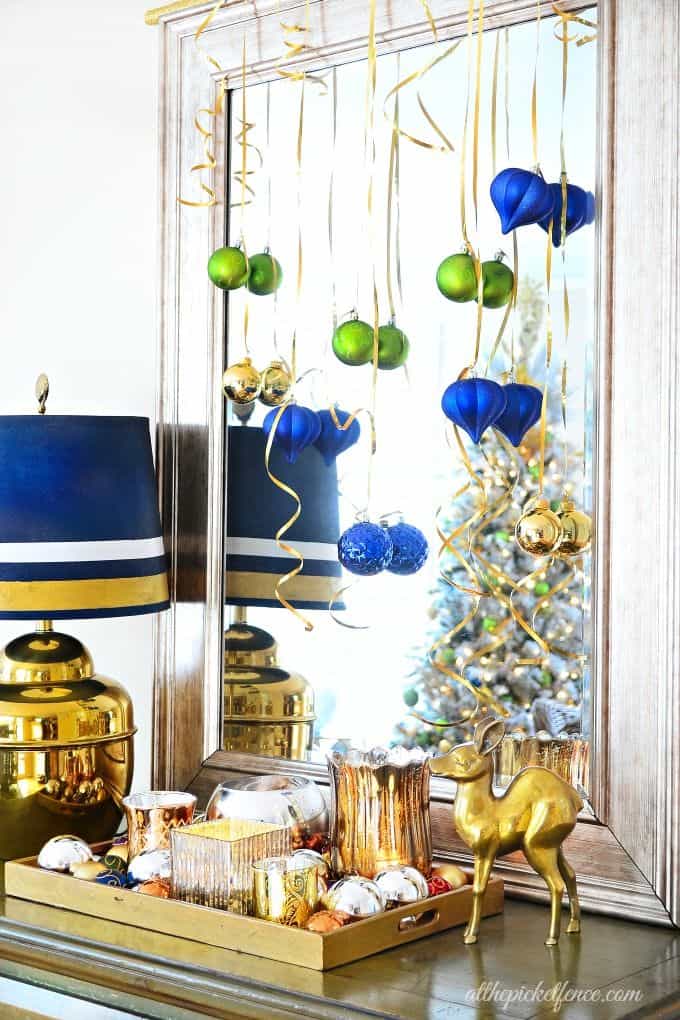 Use as place settings. Extra points if it's the place setting for the person who gave you the ornament.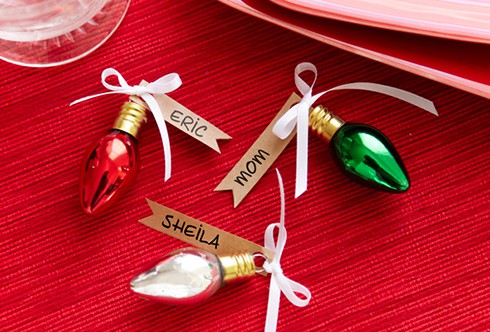 Make them into Christmas art.
How do you decorate your tree?