Today I am featuring a round-up of rooms that depart from the traditional. I wonder sometimes if designers get bored with  room after room designed in a traditional style. These spaces are bold, quirky and fun. Definitely not your grandparents home. Unless your grandparents are ultra modern. Then maybe it is.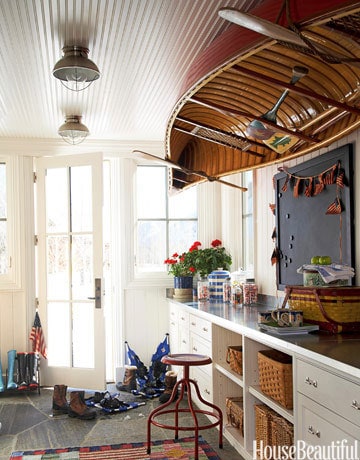 A canoe upside down on the ceiling makes a unique point of interest.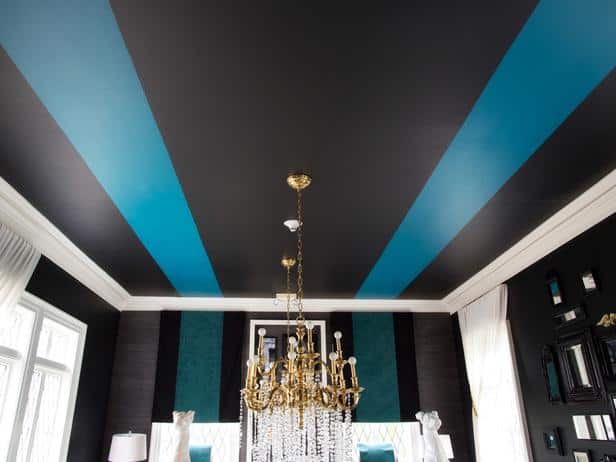 Bold colors, and stripes that continue from wall to ceiling in rich colors.
I love the wallpaper in this decidedly feminine office space.
How about quirky superhero art to remind you of your childhood?
Make a statement with fabric.
This bright yellow stove is definitely unexpected.
The hanging chair keeps this space edgy.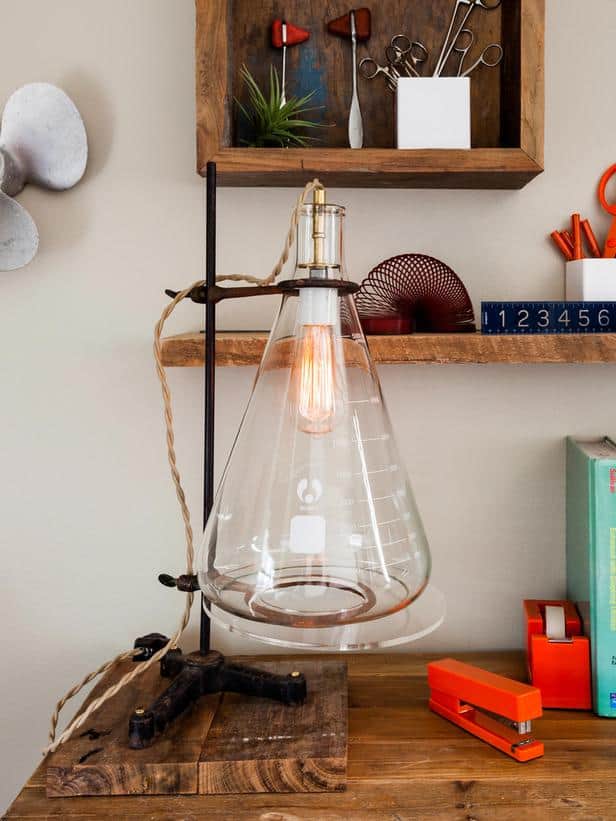 Imaginative light fixture reminds me of inventions. Good conversation piece.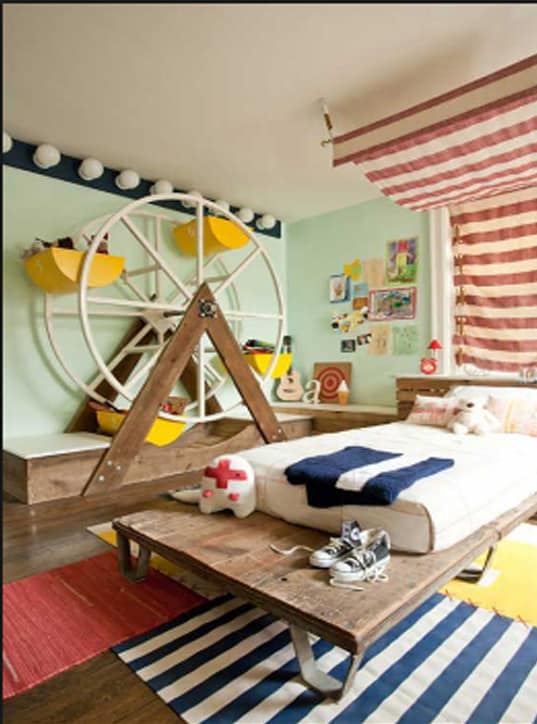 Can you imagine what this child's friends think when they come to visit for the first time to this space?
This room is anything but subdued.
An entryway statement.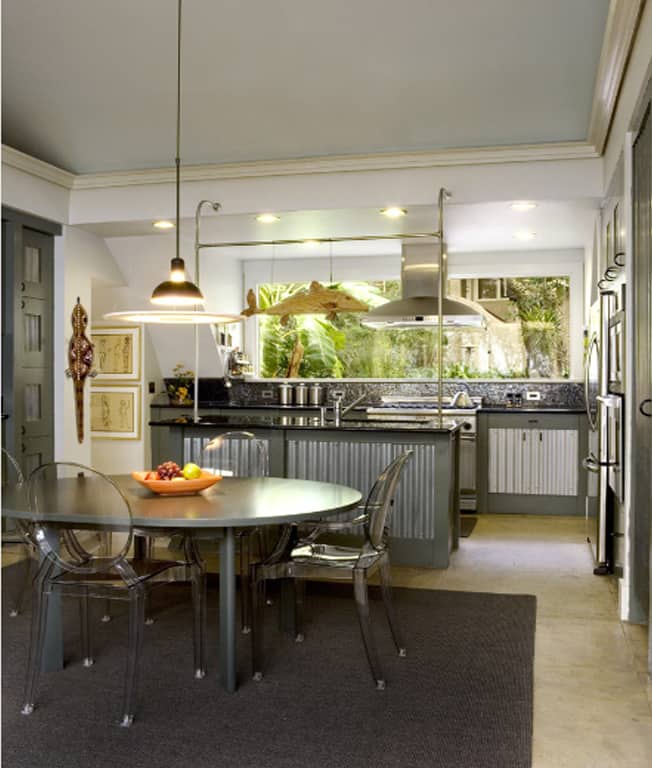 Corrugated metal for cabinet doors is something I haven't seen before.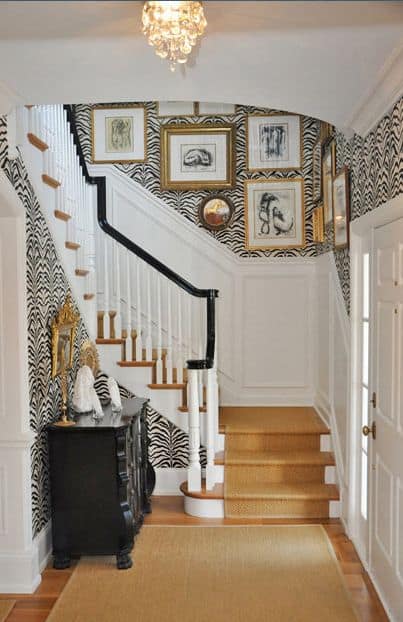 Very bold fabric wallpaper choices.
What do you think? Go bold or go home?