As the name implies, French interior design is influenced by the Parisian style. Imagine vintage meets sophistication when you think of this style. Stylish, warm, and welcoming are more adjectives that come to mind.
What is french country design?
So what's the difference between French European design and French Country? It's a subtle difference but French country interior design leans more casual and more rustic.
characteristics of french interior design style
warmth
antiuqity
rustic elegance
wood tones
stone work
character
French style kitchens
There's lots to love in this kitchen. The cabinet detail, the unique windows, and the wall sconces all point to french interior design. The rustic wood beams warm it all up.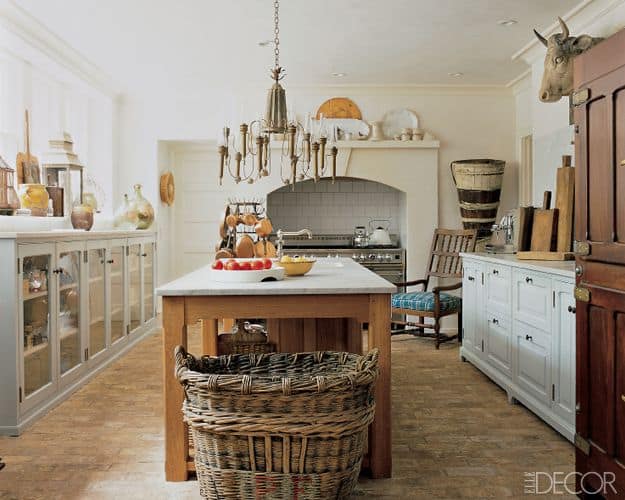 On the more casual side, The kitchen above is more french country style.
French inspired living rooms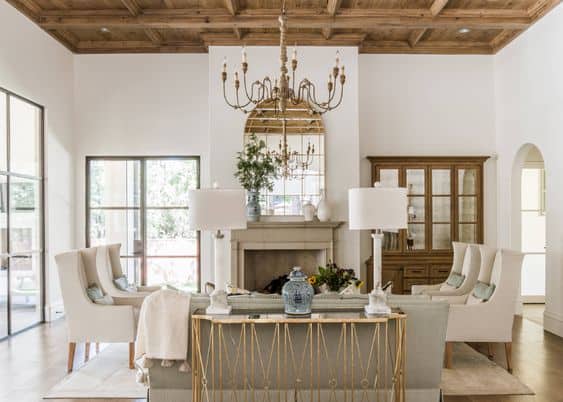 The chandelier, the warm wood tones, and the arched doorway all point to french style. The tailored lines of this room make for pleasing symmetry.
The stonework on this fireplace paired with the oil painting (which is actually a TV), the arched details and the artwork are all a nod toward French European design.
French style dining rooms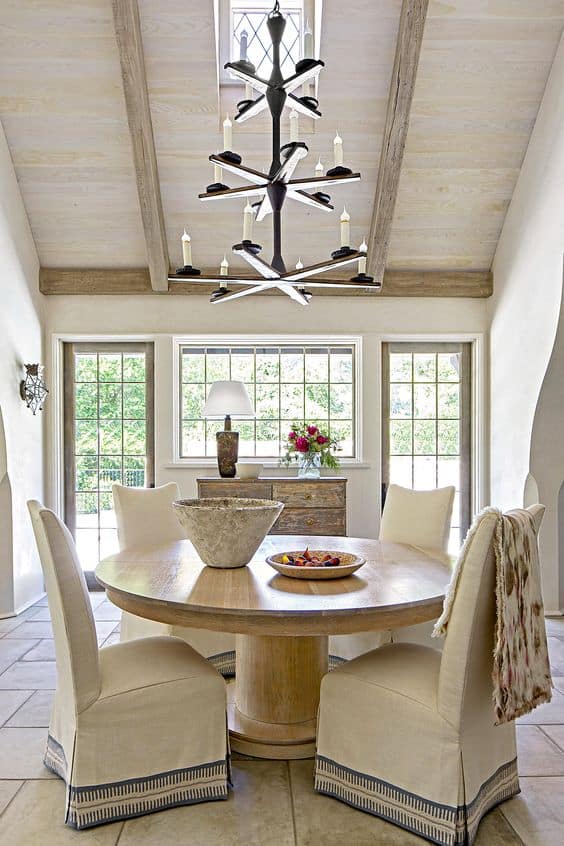 This dining room has a very understated French elegance.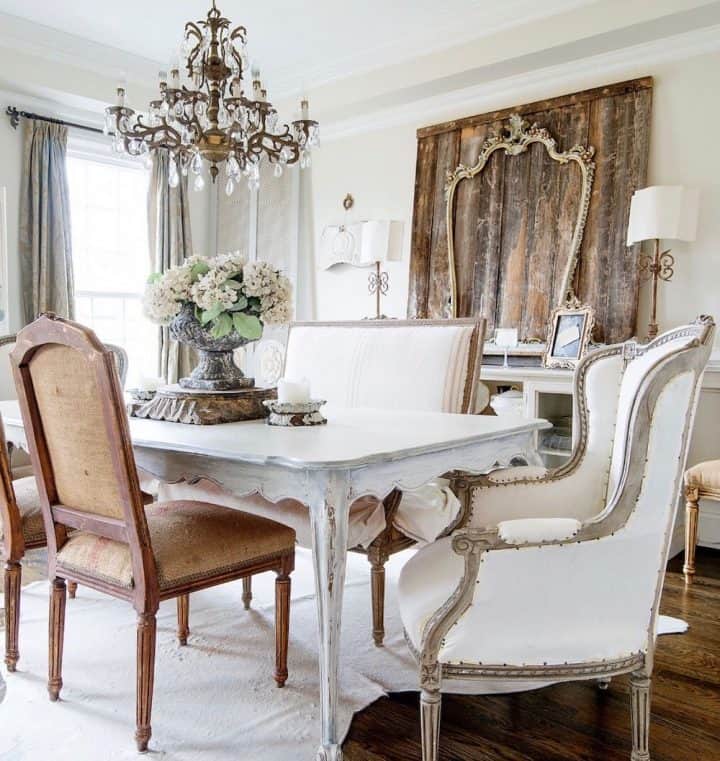 Louis XV chairs are a French classic. Crystal chandeliers are also a decidedly French accent, especially when they're more ornate and moody.
French interior bedrooms
The French styled bedroom above is a more romantic take on the french design style.
While this bedroom is a more moody take.
French Inspired bathrooms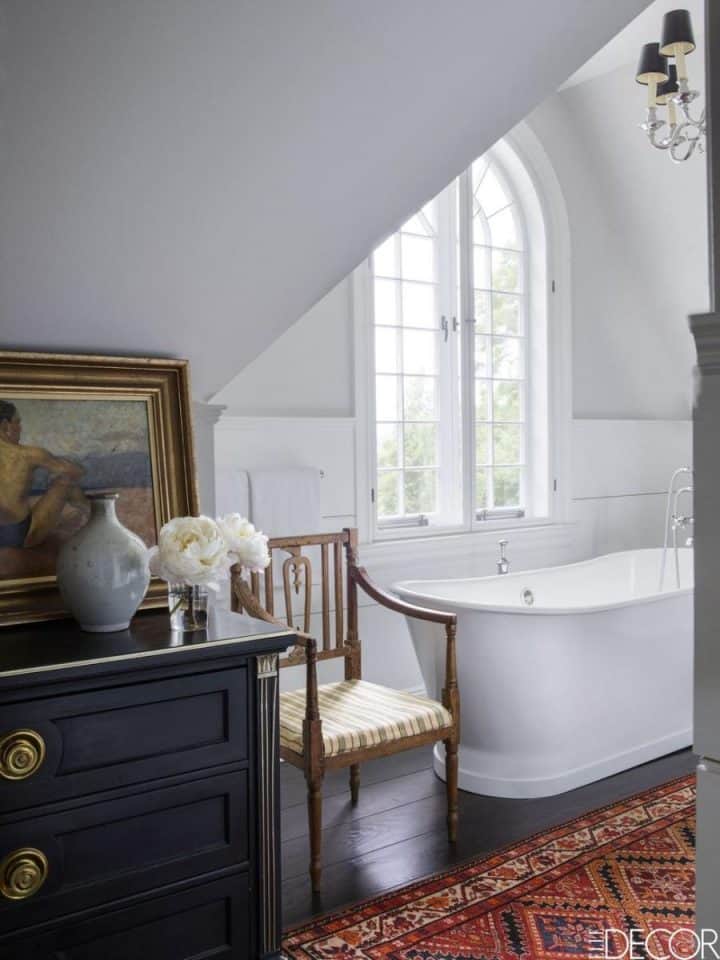 A more modern-meets-classic french bathroom is a total stunner.
Checkerboard floors are another detail often associated with french design.
French candle giveaway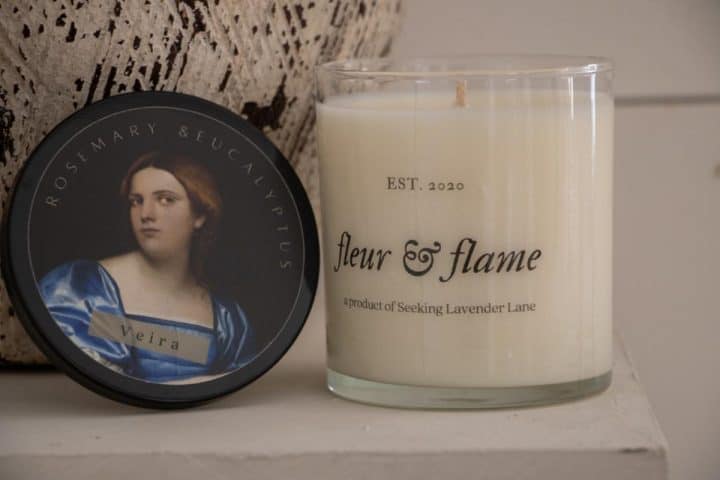 In keeping with today's French theme, we have a fun candle giveaway for one of you! These fleur & flame French-inspired candles are as unique as they are beautiful! To enter, be sure you are following Fleur & Flame as well as The Honeycomb Home on Instagram. Then leave a comment here with your Instagram handle so we know you entered.
Good luck! (giveaway now closed)
Design style series
If you missed any of the previous design style posts, you can view them below! Next week we will look at English cottage design, one of my favorites!