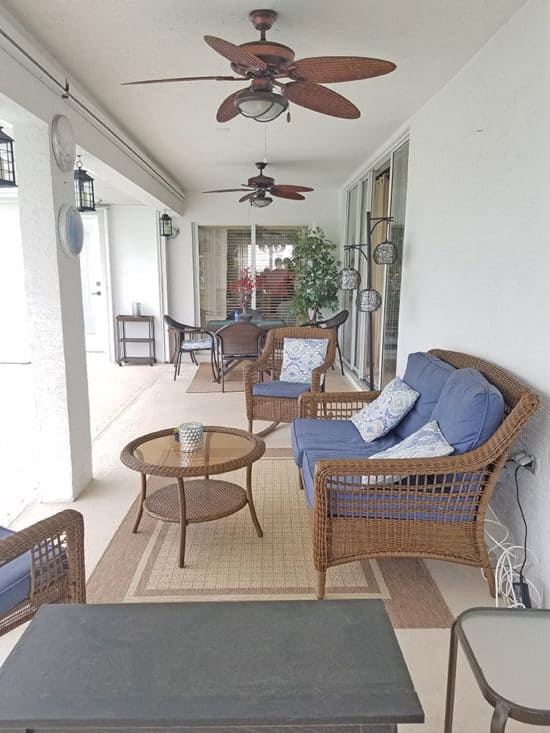 You may have noticed that I've been a little MIA around here lately. That is because we just got back from a whirlwind weekend in Florida. We flew there to attend a family wedding. I'm always a little reluctant to travel because I'm so busy all the time but it was nice to get away and escape the usual hustle and bustle. Not to mention the freezing temperatures here in NJ.
Being away means not many projects were getting done around my own house, so I thought today I'd share a Florida home tour. My husband and I, along with several other family members rented out this house to stay in while we were there. It's a three bedroom, two full bath home located on a canal in a beautiful neighborhood. Here you can see the open floor plan. I loved the layout, but the paint colors were not my favorite.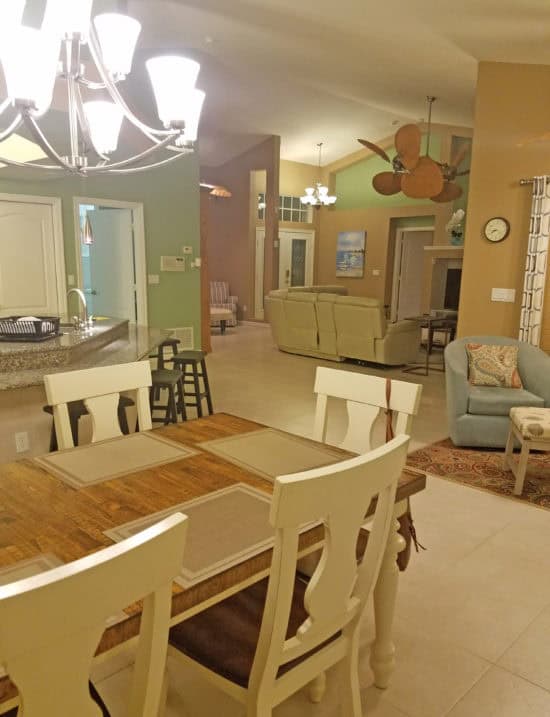 There are six bar stools around the island and more cabinet space than you would ever need. My husband and I talked about what we would do with this house if it were ours. Aside from repainting all of the walls,  in the kitchen we would paint the cabinets white,  and add some reclaimed wood to the island and to the overhang above the island for starters.
The best part of the house is the enclosed pool and patio area. This view is from the living room. Two of the bedrooms also have sliding doors leading out to this area. The second bathroom also opens up to this space.
We spent most of our time hanging out right here. I mean, this is what Florida living is all about, right?
I had my morning coffee (actually tea, I don't drink coffee) right on this patio each day. I had to keep reminding myself that this is actually February!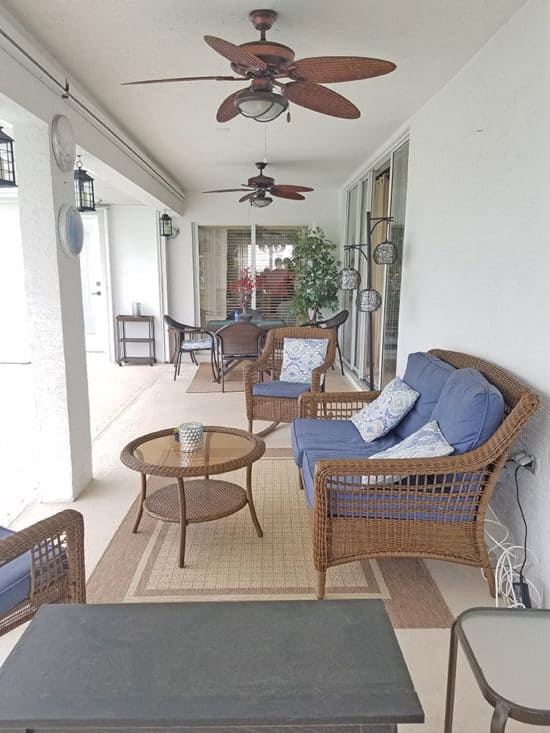 Right behind the pool area is the canal with a boat dock. We heard there is a small alligator that lives back there, luckily we did not meet him.
Back inside there are two sitting areas within the open space. This one is to the left of the dining area. I loved that little ottoman with the weathered legs and coastal fabric.
Coral placed on the side table was very Floridian also.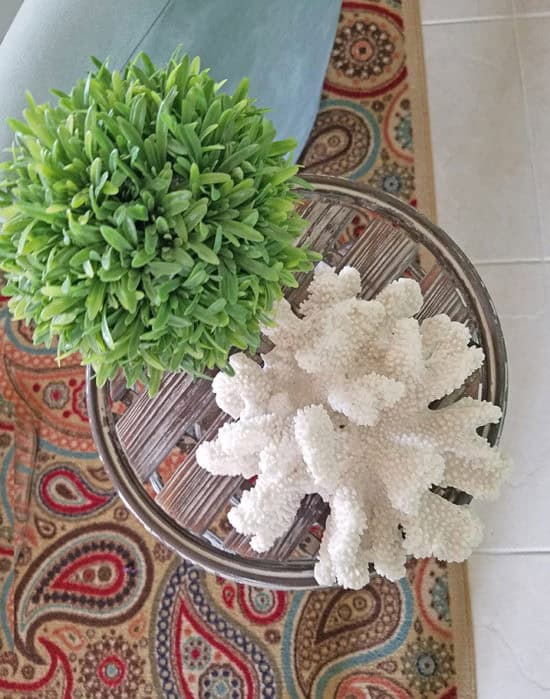 The other seating area was just to the right of the front door and had to floor to ceiling book shelves. I imagined those painted white and styled with baskets and books.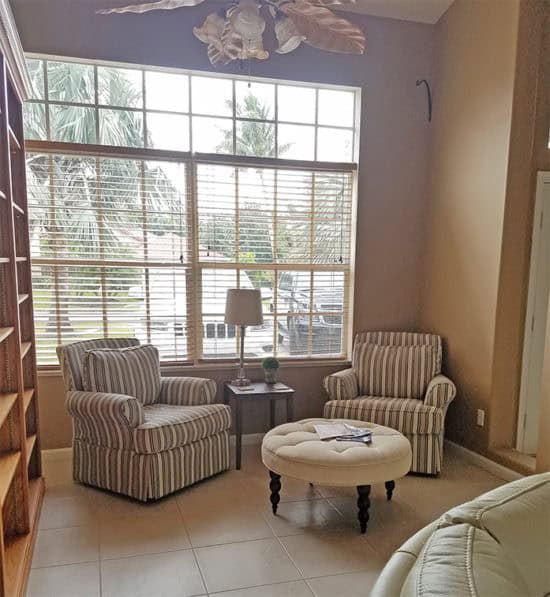 This little rustic planter box that sat next to the fireplace would be a fun DIY project.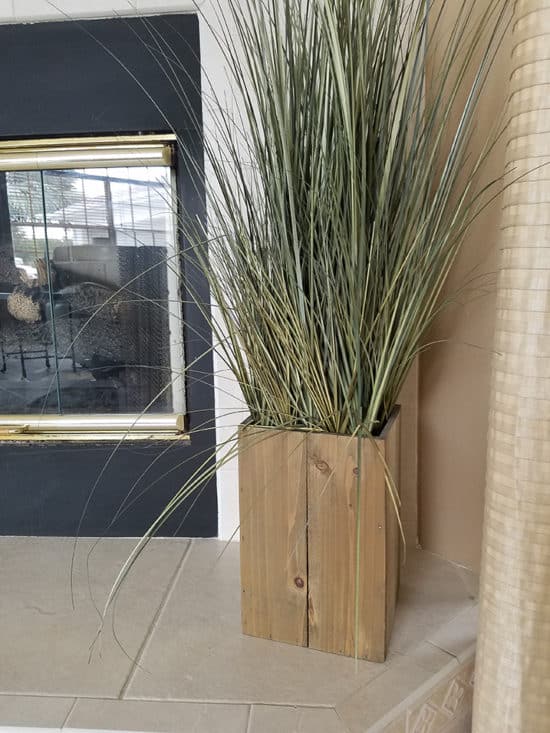 The master bedroom was huge (again, not a fan of these paint choices!). That is a king sized bed and still the room looked massive.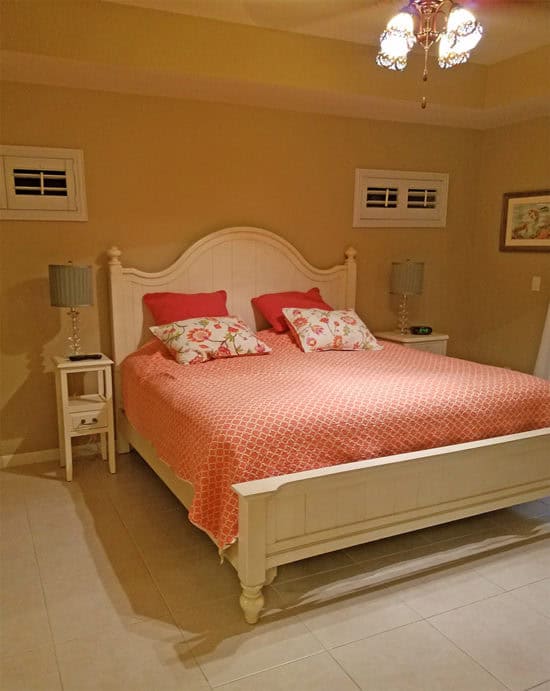 To the left of the bed is a hallway leading to the bathroom. The bathroom was so spacious you could entertain in there. At one point there were four of us getting ready for the wedding at the same time in this bath. Those two doors you see in the hall are very large his and her closets.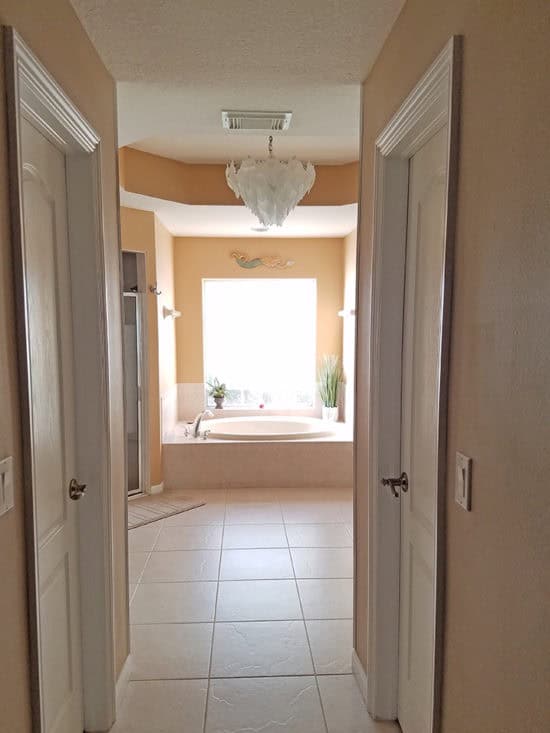 The second bedroom had two twin beds and an amazing pool view.
I forgot to get a picture of the third bedroom, which seemed to me like it was more of an office space than a bedroom. It was just off the dining room and had french doors leading into it and no closet space.
This house is for sale for just over a half million. It's in a beautiful neighborhood with perfect landscaping everywhere.
While I was sad to leave, it's always good to be home and to wake up in your own bed. Vacation was refreshing, but now I'm ready to get back to some projects!