Happy Friday! I've been busy over here working on my gardens as well as some outdoor projects which I'll be sharing next week. It's so nice to be able to work on my landscaping again. I add to it, and tweak it a little each year and the progress is slow but good. It takes awhile to figure out which plants work best in which locations.
In addition to that, my daughter will be graduating high school next week so I've been busy with that and making college plans. It's unbelievable to me this time has come already! In the meantime, here are some beautiful design ideas that have been distracting me from all these things I should be doing! Enjoy!
  Ship Lap walls – how amazing is this?? I really, really need a ship lap staircase! I've been working on my husband to do this for years. Seriously, way before the days of Fixer Upper! And that ceiling. I wanted to do that in my kitchen for the One Room Challenge, but time and budget made that impossible. But maybe one day…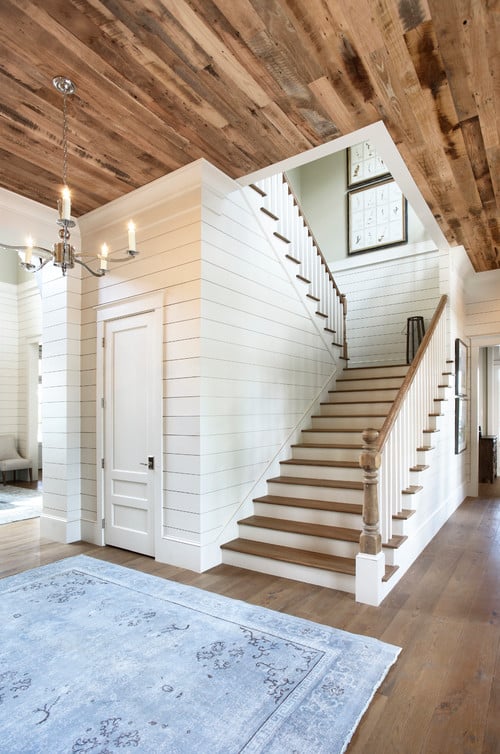 2. The most amazing dining nook ever, wouldn't you agree? The ceiling, the cafe curtains, and those patterned chairs. This might just be my favorite room ever. It's really perfection.
3. This DIY Range Hood from the LilyPad Cottage is gorgeous. I love all of the details in this cooking area. White + wood always looks amazing.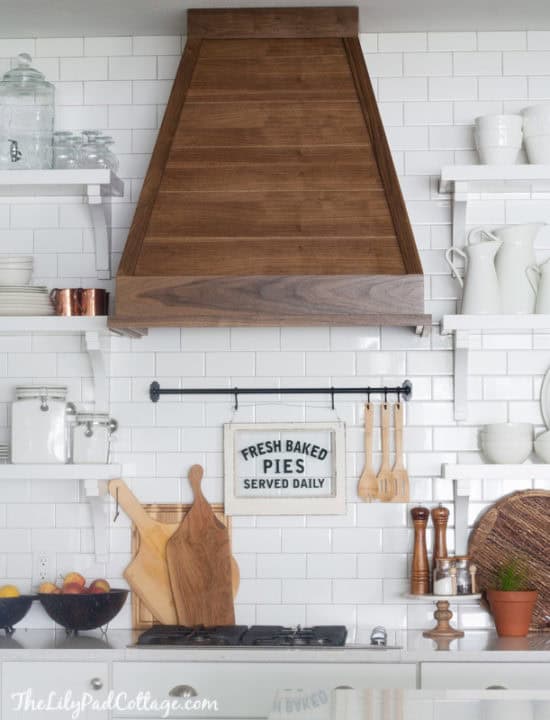 4. A DIY to try this weekend is this Ikea sideboard makeover from Kindred Vintage. Amazing before and after and amazing styling!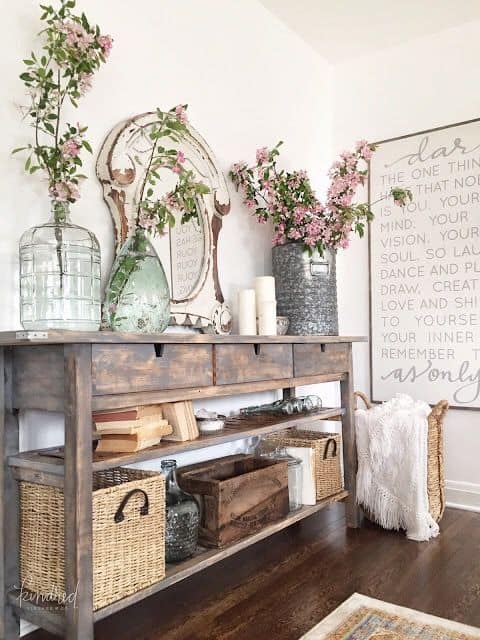 5. I couldn't pick just one this week so I have two DIY's  to try this weekend. This Stenciled wall is from Little House of Four. Adding that stencil pattern totally woke up this whole office space. And my niece would totally flip for those Marilyn Monroe pictures. Love it!!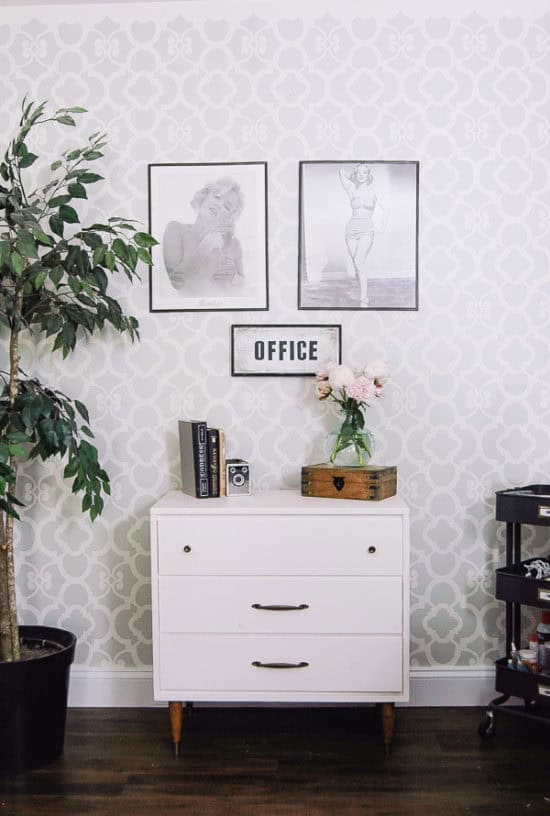 I hope you and your family have a wonderful Father's Day weekend!