Happy Friday everyone! We are beginning our weekend by celebrating my daughter's birthday today. Tomorrow we are visiting my favorite flea market which happens only once a year, I can't wait. I'm hoping for some great finds, it really never disappoints! Here are my Five for Friday design picks which also don't disappoint, enjoy!
  I can only wish that I would find some amazing rustic frames like these at the flea market this weekend. I love that they used these as a headboard!
2. I've really been loving patterned tile and herringbone wood floors lately and this unbelievably beautiful kitchen incorporates the two perfectly!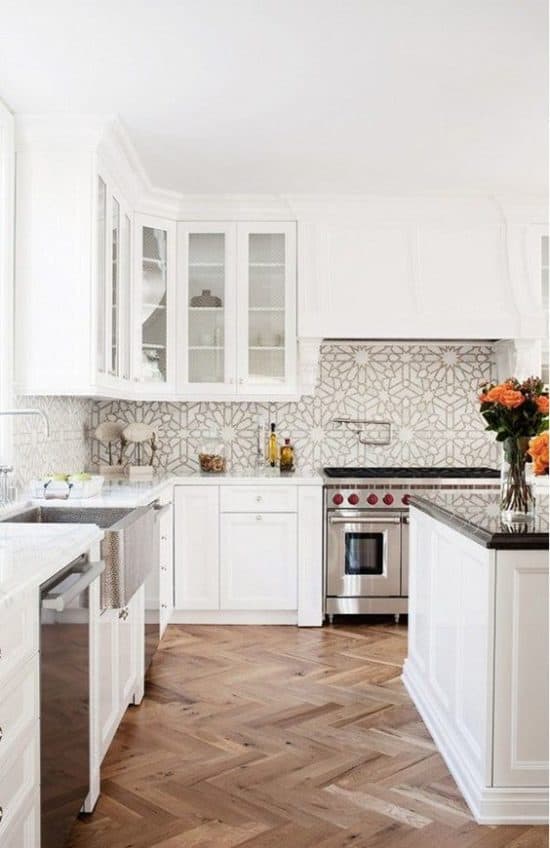 3. I've seen some amazing closets on Pinterest lately, but this dream closet which belongs to Lauren Conrad takes the cake!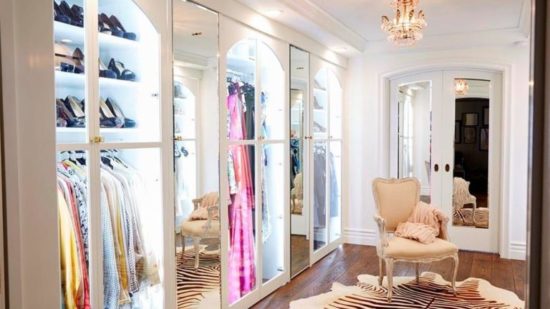 4. What could be better than plankboard walls and blue accents? This Beautiful Country Living Room is from Homes & Gardens.
5. Lastly, a DIY to try this weekend. This live edge walnut bench is so amazing it's hard to believe it is a DIY! I might have to copy this one. Imitation is the best form of flattery, right?
I hope you have a great weekend! What are some of your favorite flea markets?