Happy Friday. I am so looking forward to a long weekend, the kickoff to summer already! In addition to that, it's my daughter's prom day today-so exciting! Maybe I'm inspired by the warmer weather but my design picks this week are all very colorful. I usually stick to neutrals around here but these rooms make me think I could be swayed into investing in some more color.
1. This colorful living room is really beautiful and so fun! You have to see all of the details and the before photo because you wouldn't believe this was a sad, dreary apartment before.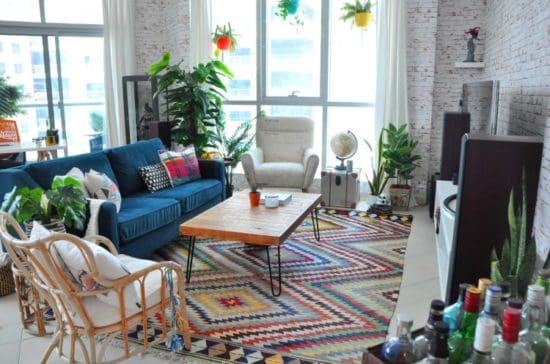 2. This color-filled living room from Jenna Burger is also beautiful. I love the gallery wall too. This was Jenna's second time decorating her living room since moving it. Which goes to show you, if you don't love the way a room turned out you don't have to live with it forever.
3. Another colorful room I love this week is this eclectic dining room from Casa Watkins. And that table is to die for. Stephanie has such great global-inspired style.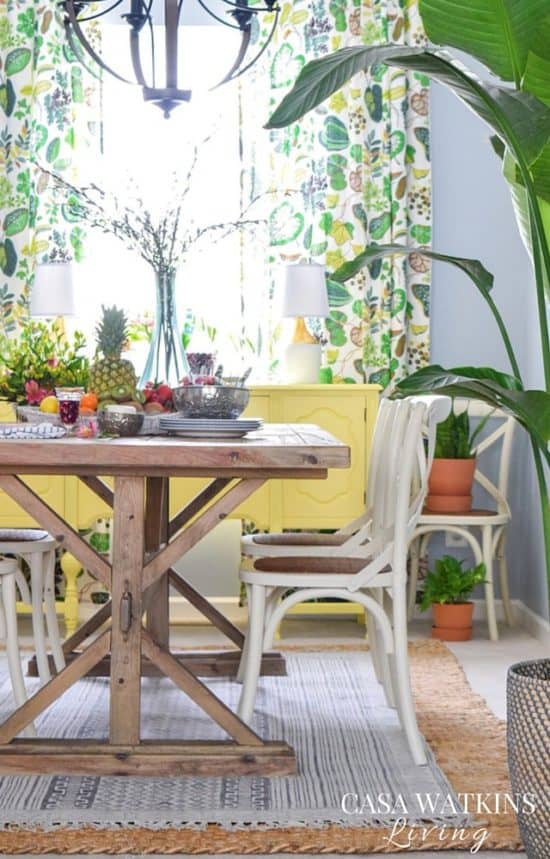 4. You should know by now that my favorite way to decorate by keeping the room and furniture neutral and then adding color in the accessories. This amazing living room from Apartment Therapy is the perfect example.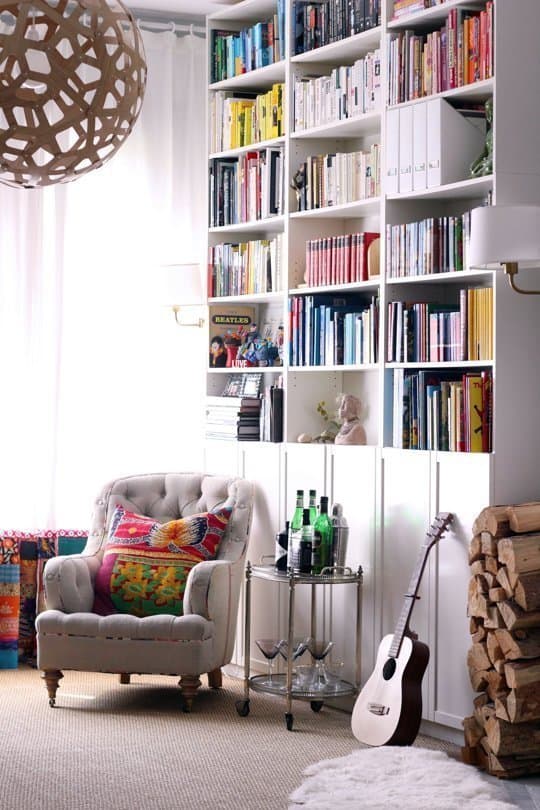 5. And my pick for a DIY to try this weekend is this adorable chalkboard herb drying rack from Houseful of Handmade, don't you just love it?
Have a happy & safe Memorial Day Weekend!