Five for Friday Design Picks #70
Happy Friday everyone! I know my posting schedule has been a little erratic these last few weeks, things have been so busy over here! We also lost power for an entire week due to a crazy summer storm that rolled through here so that also has me behind on work.
I have been meaning to share this Five for Friday post I started a few weeks ago with you guys. These weekend picks might be my favorite so far. Enjoy!
I am completely obsessed with this bathroom from Jenna Sue Design.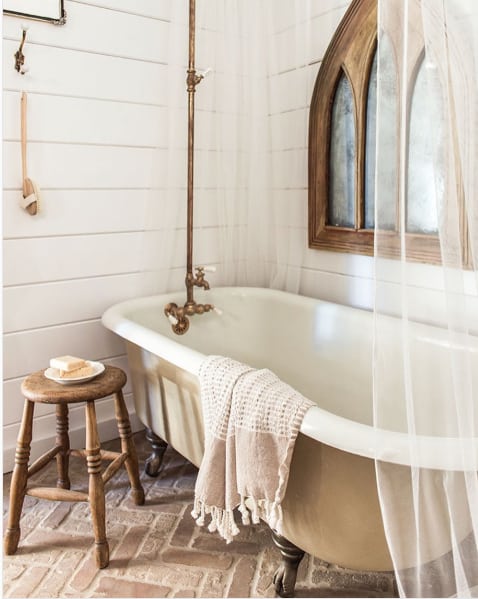 Apparently, I need some brick herringbone floors in my life. For example these stunning entryway floors.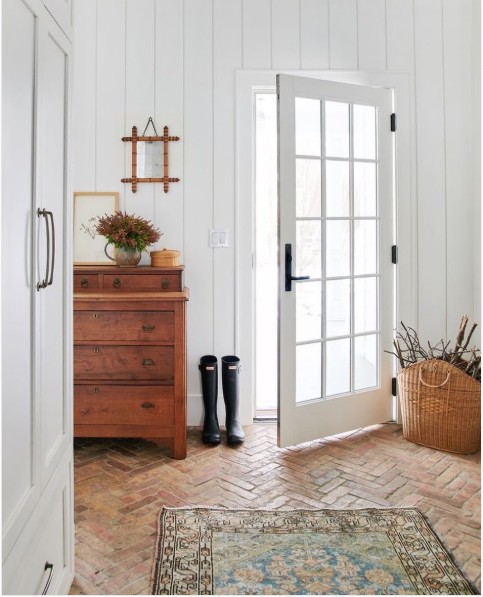 This adorable home office offers lots of storage in a small area.
Check out these amazing book shelves! A book lovers dream.
And a DIY to try this weekend is this amazing coffee table from LilyArdor.com. I love the raw wood, and the unique legs they also made themselves. So beautiful! As I mentioned when I shared my new nightstand last week,  tt's amazing what switching out one piece of furniture can do for a room.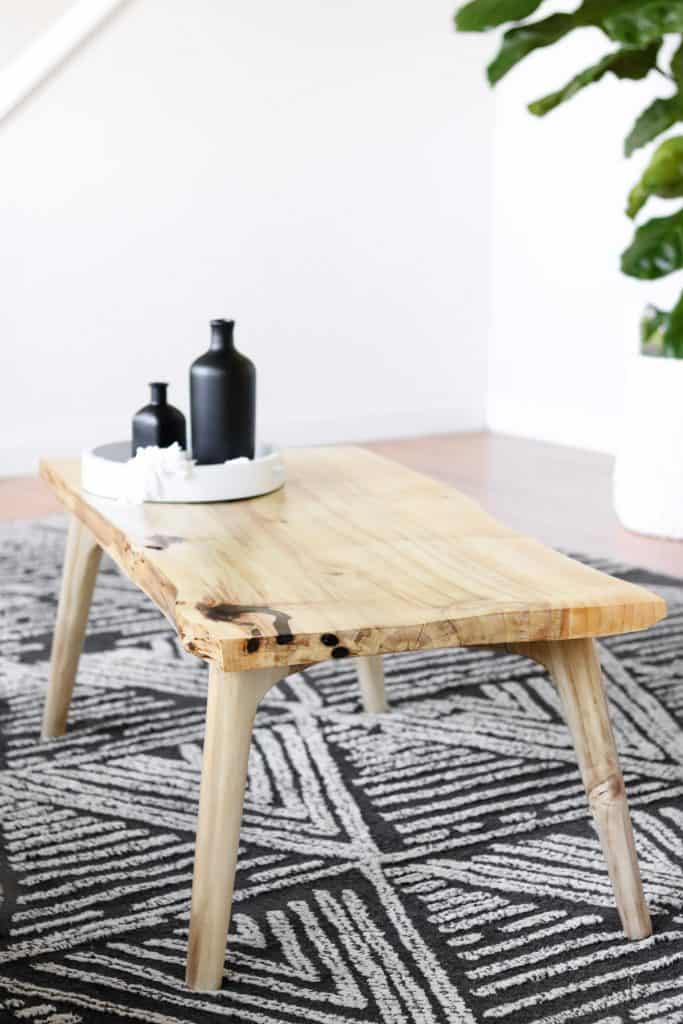 Do you have any home improvements or DIY's planned this weekend? I'd love to hear about it in the comments.