Five For Friday Design Picks #61
Happy Friday! It's been forever since I've shared a Five for Friday Design Picks with you. Over the Fourth of July weekend we went to a family party at my sister-in-law's house. They live in a beautiful old Victorian home with a rocking chair front porch. They keep everything so well maintained, I really have to get back there for some photos to share here. While sitting on their beautiful porch, as perfect as it is, I couldn't help but think how amazing a porch swing would be there. Which turned into the inspiration for this post. Summer is for porch swinging!
This gorgeous porch swing is from Lindsey Hene Interiors.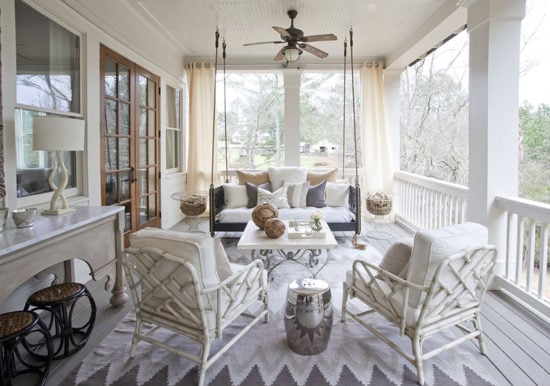 Not only is this porch swing amazing, you have to stop by and see the entire house tour from  Cindi at Ivory Home (via Homebunch).
This porch swing with jute rope hangers  is perfection!
It doesn't get any better than this, a porch swing with a beach view!

I love New England style decor, so this Nantucket porch swing made from an Adirondack chair caught my eye right away! How adorable!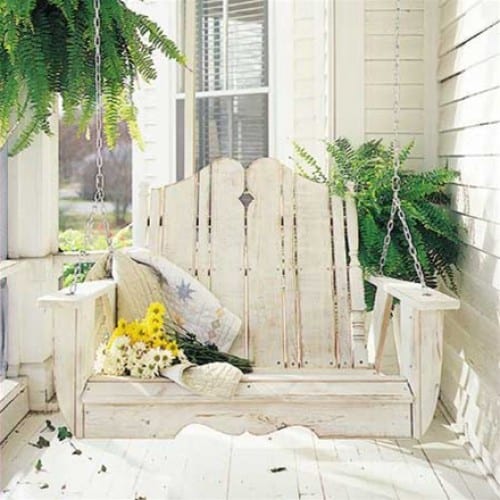 Enjoy your weekend!