Five for Friday Design Picks #54
Happy Friday friends. I want to first say today that I'll be sending prayers to everyone in Florida and South Carolina today with the hurricane approaching. I have family in both states, stay safe! As for what I'm up to, besides multiple projects in the works, I've taken up trying to rescue my neighborhood stray cats. I caught one of these guys yesterday.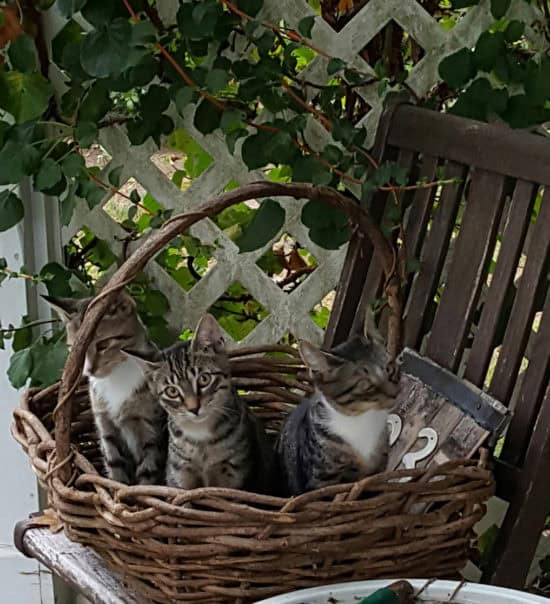 The one in the center is the one I caught. I took him to the vet for vaccines and neutering,  Luckily, I found him a home by noon after putting the word out. Now I have to work on catching his two brothers. The basket they are in usually holds plants. One day I took the plants out to water and later found the kittens asleep in it. I put a little blanket in there and it's been theirs ever since. Too cute! Moving on, here are my favorite designs from around the web this week. All majorly impressive and inspiring!
 This beautiful living room from Buckets of Burlap is farmhouse perfection.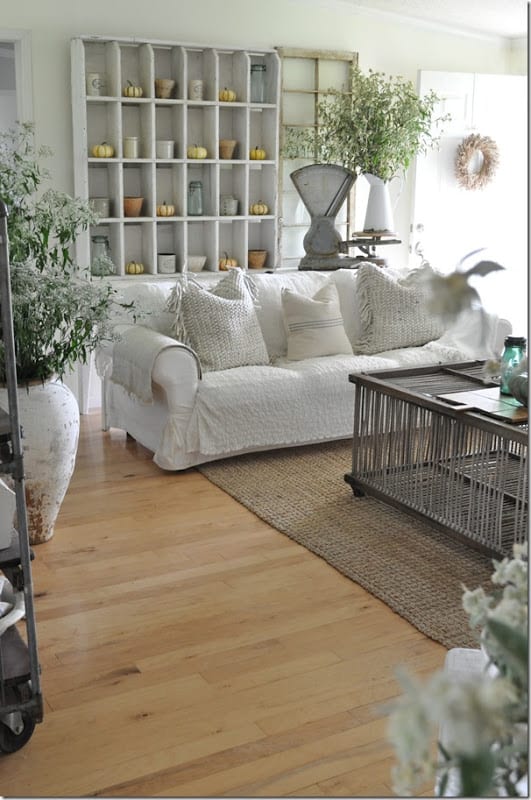 2. This outdoor Garden Party from Elle Decoration is so lovely, I want to recreate something similar.
3. Beautiful kitchen details from The Grown-Up House, that ceiling and the herringbone backsplash are stunning!
4. I also love this bright white modern home office , you can never have too much white.
5. DIY to try this weekend – impressive barn doors from Designing Vibes!
Have a great weekend everyone!