Featured Designer: Keith Baltimore
I have a fascination with beautiful NYC homes. Maybe it's the thought of coming home to a sanctuary in the middle of such a crowded city. Or the fact of how unattainable it would be to afford such a space. Or maybe I've been watching too much Open House NYC. Have you seen this show? It's my favorite. Each week the show gives tours of some of the most fabulous spaces in NY, and sometimes beyond NY to Connecticut & elsewhere. The host, Sarah Gore, has the best job ever.
The NY designer spaces are my favorites. One recently featured is a Soho loft designed by Keith Baltimore. Although I usually prefer light & bright homes, this dark and dramatic home is amazing. It is over the top in luxury and creativity. The first picture shows what you see when you step off the elevator into the loft. There's a bar area straight ahead (yay) and living room to the left and dining room to the right.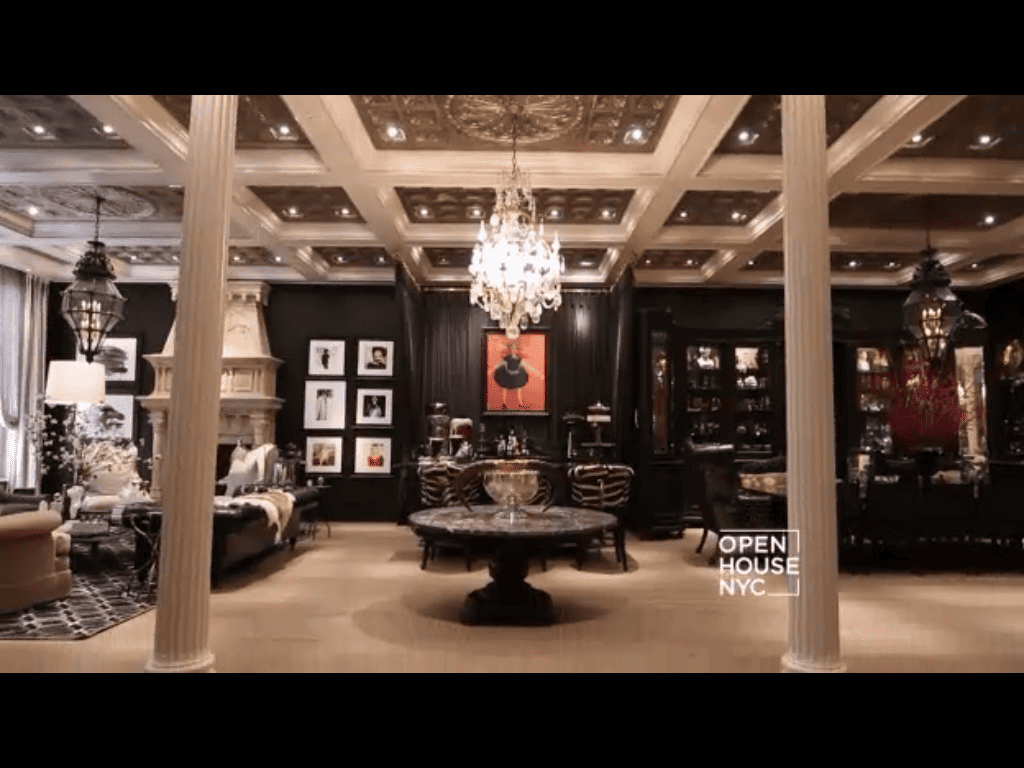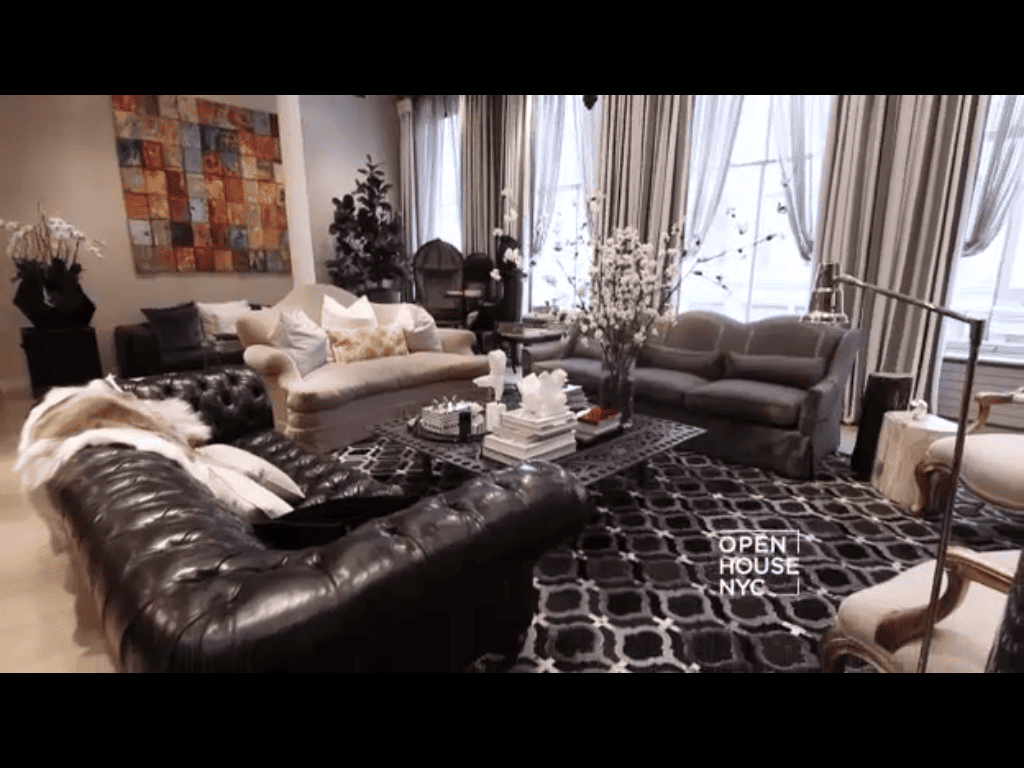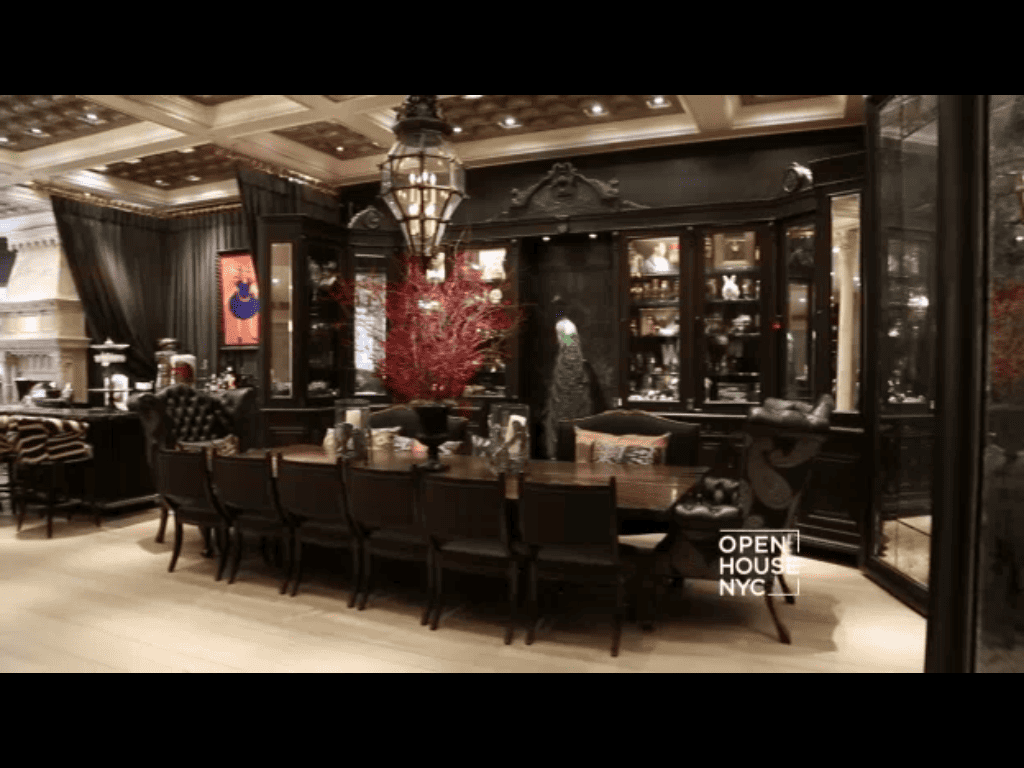 The cabinet in the dining room is an old apothecary cabinet from Belgium, which he filled with vintage bottles.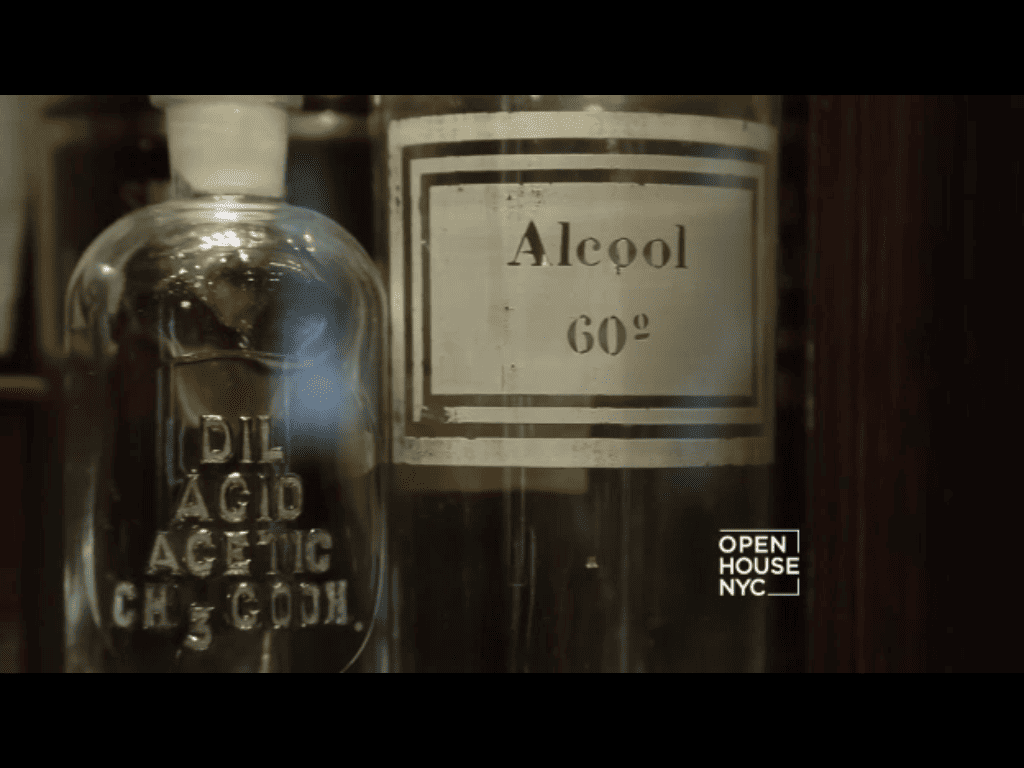 The fireplace is made from Mediterranean limestone.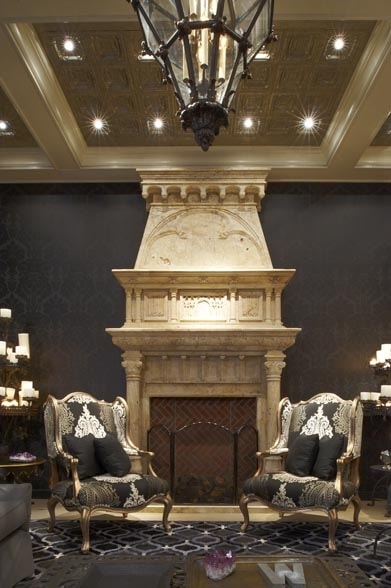 The textures used throughout are leather, mohair & cashmere. The coffee table was made from old iron gate.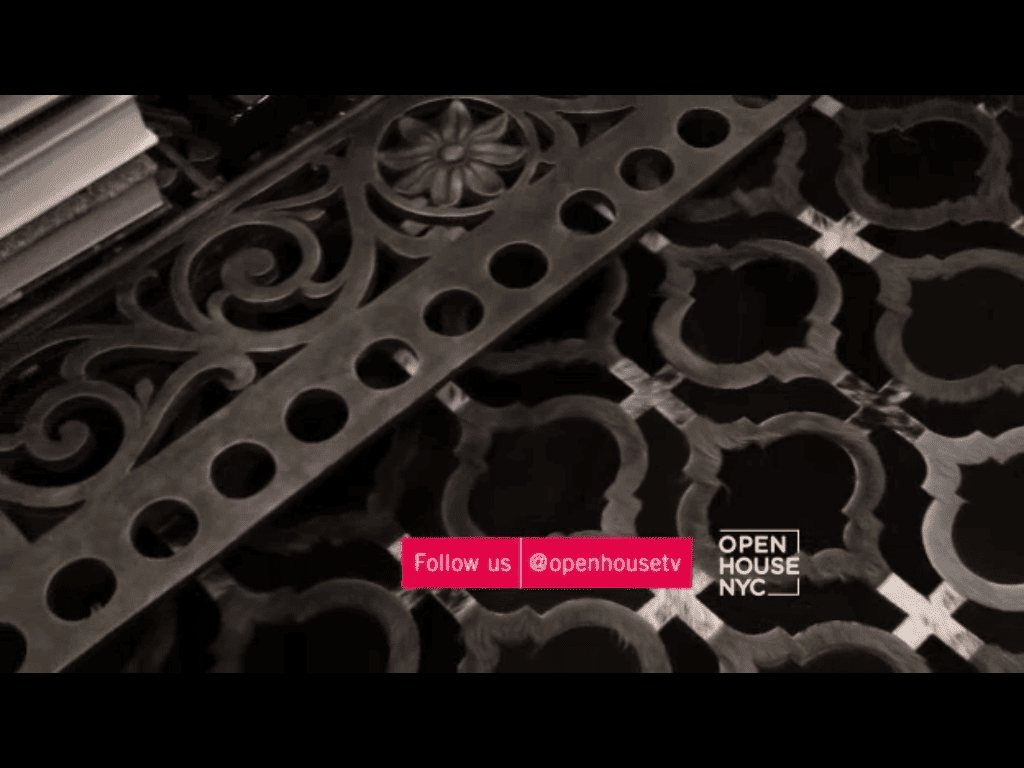 This designer believes black tends to make walls recede. In the dining room he chose a damask wallpaper with a skull motif. A large, trifold mirror was placed at one end of the table to reflect light.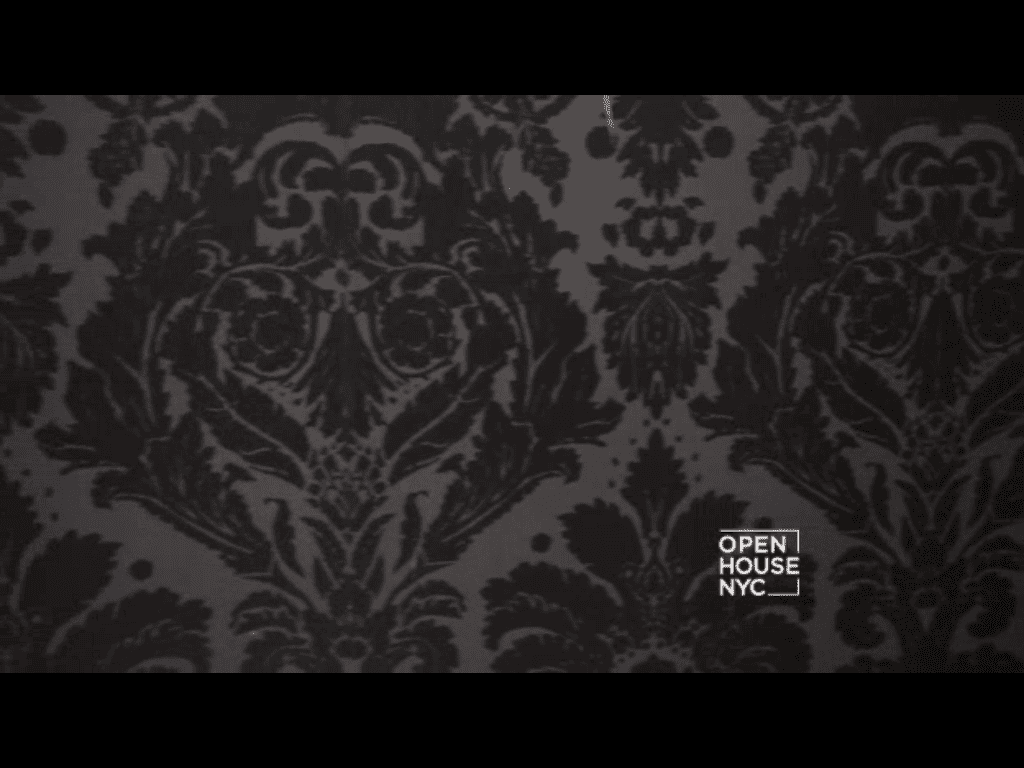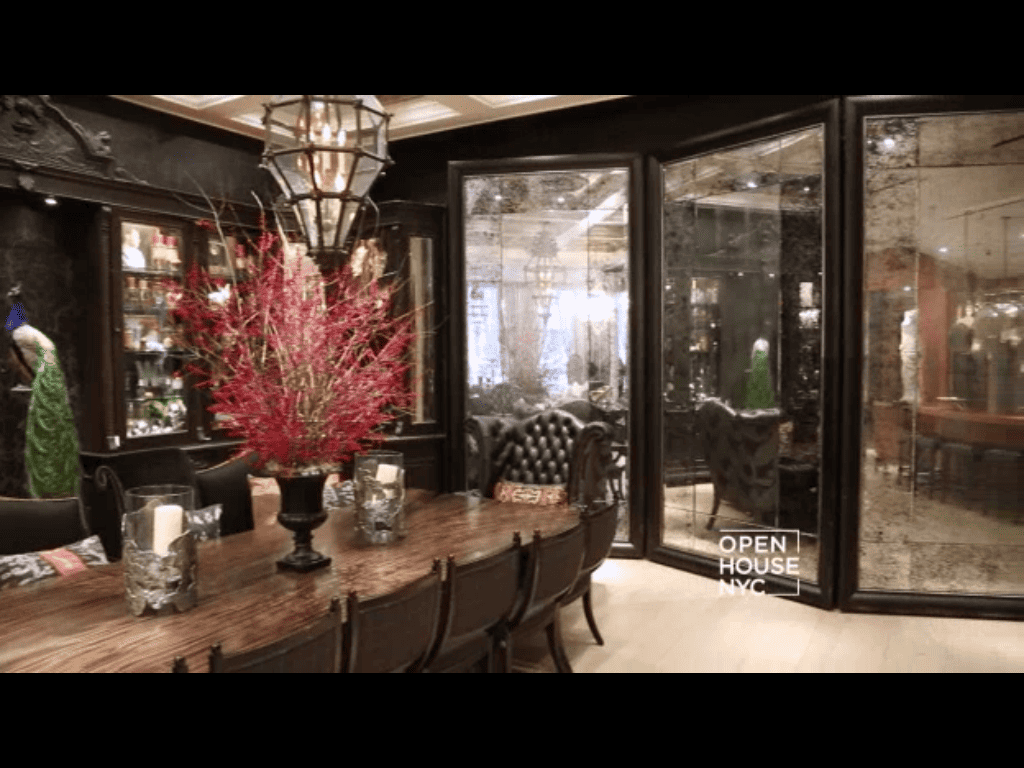 The designer wanted the den to have the feeling of a dark, ominous storm. This room, although large, feels so cozy. The ceiling was painted to look like an impending storm.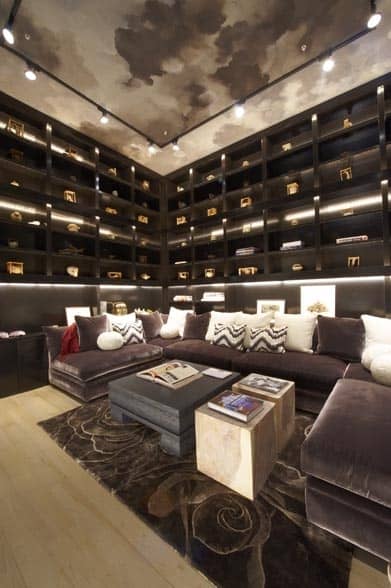 The walls & drapes in the master bedroom are cashmere. Bed is tufted leather. Carpeting is silk.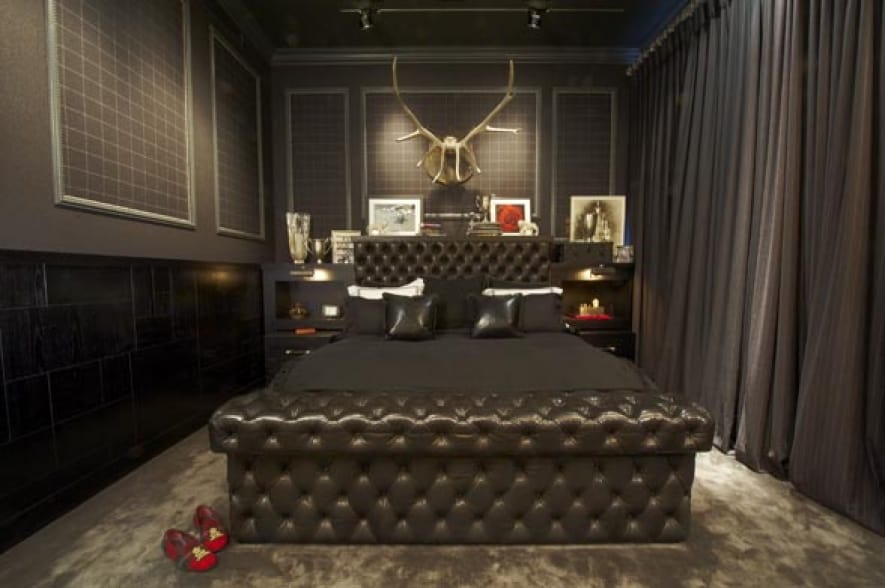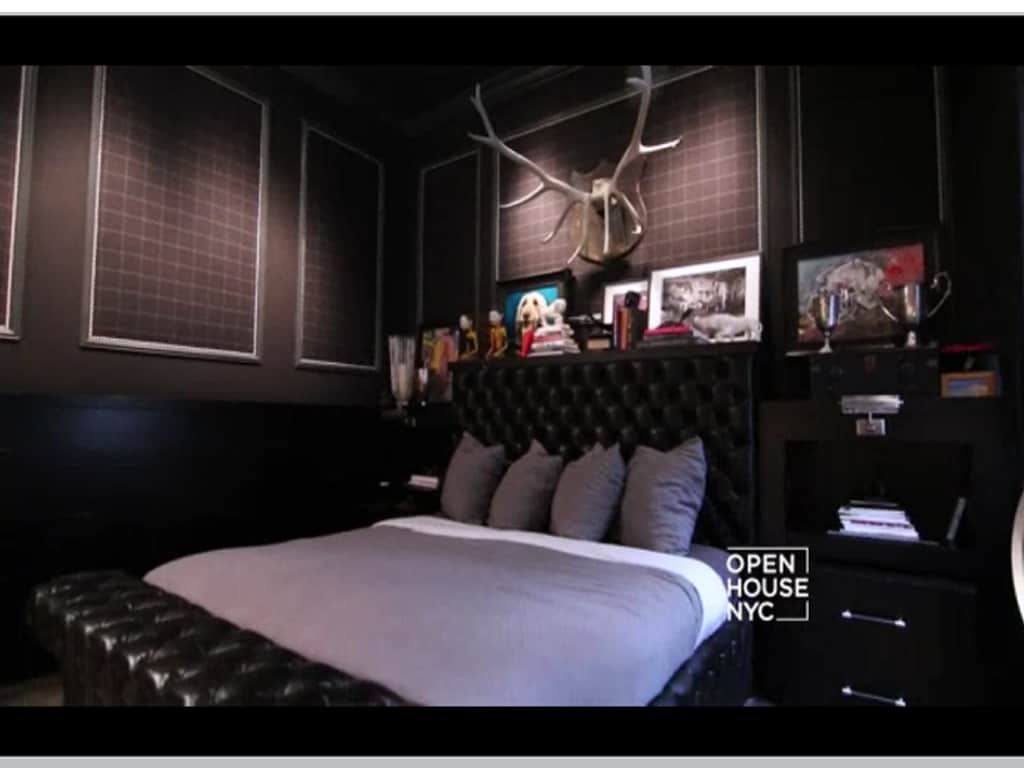 This space is really over the top opulence. Can you  find some DIY project inspiration from this? Fabric squares with nail head trim on the walls. Using black so dramatically. Iron gate to coffee table. The trifold mirrored screen in the dining room.
All images are from the Open House NYC website via LXTV.com,  or Certified Construction unless otherwise noted. You can also find the video tour of this loft at the LXTV website. Open House NYC airs Sunday mornings on NBC at 8:30 am Eastern time.