Last Christmas I made these cute holiday book covers as part of my decor (I love decorating with books). Considering I have some traveling coming up in the next few weeks, I'm keeping my fall decor simple this year. I thought a set of fall book covers would be the perfect accent.
To make these, I used Photoshop. I opened a new file, selected my color and typed the word "apples" in the center of the page, but off to the right a bit. Next, I repeated this two more times with the "hayrides" and "pumpkins".
I printed the three pages out and found ribbon and twine that I had around the house. Depending on what size books you use, the paper may or may not cover the whole book. For the bottom two, it doesn't matter much because the other books will be stacked over it. For the top one, I added another piece of plain computer paper and tucked the excess into the inside cover so that the top of the book was fully covered.
Another way to do this is to have your words nearer to the bottom of the page so you have full coverage on top, no one will see the bottom anyway.
I layered decorative ribbon around the books. First I used a wide burlap ribbon, followed by a thinner plaid ribbon. You can find similar plaid ribbon here, and this one would be so cute too!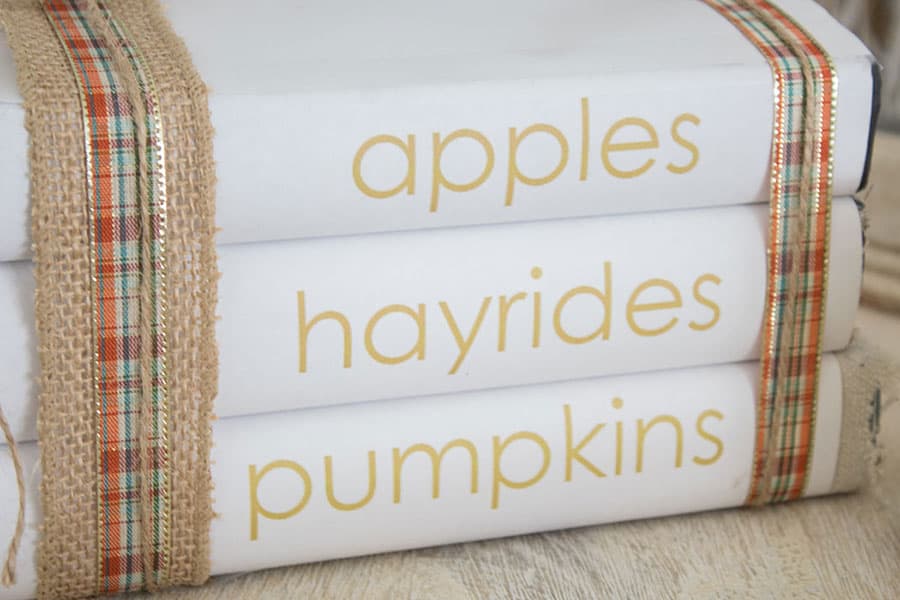 Lastly, I added a piece of twine around those and tied it all up in a little bow.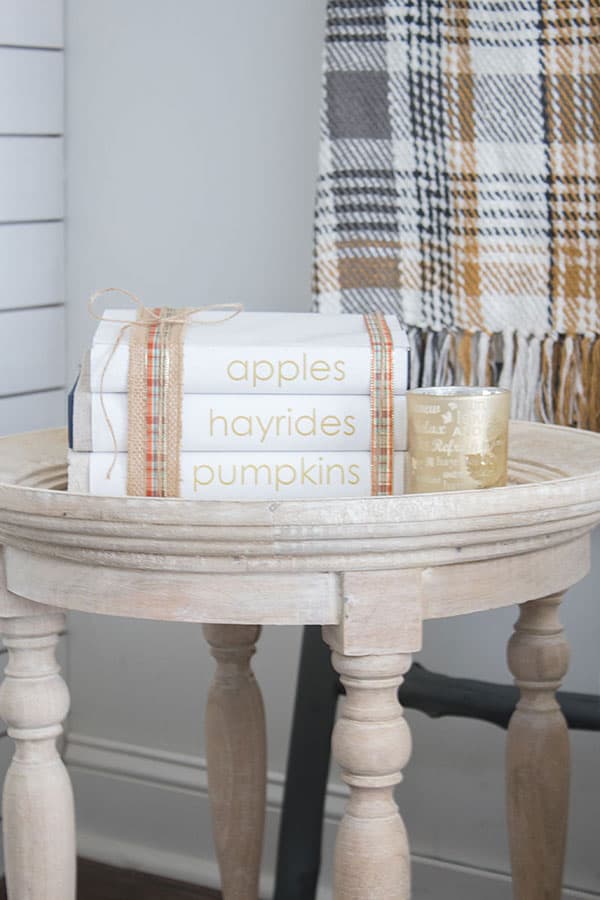 Aren't they adorable?
If you don't use Photoshop, or would prefer to skip that part altogether, you can click the links below to download the three pages and print them out.
Enjoy!
PLEASE PIN:
*This post may contain affiliate links, you can read my full disclosure here.