Everything You Need to Create an Outdoor Oasis
This post is in partnership with World Market, a brand that I love, and may contain affiliate links. All opinion here are my own, you can read my full disclosure here.
Now that I've completed my daughter's bedroom makeover, I'm anxious to get started on fixing up my outdoor spaces. For those of us that live in smaller houses, the warm weather gives us an opportunity to expand our spaces with outdoor living. Creating an outdoor oasis is much like creating an indoor space. When decorating, I always start with the basics, in neutral tones and then layer in pops of color. In my backyard, I like to use splashes of red, white and blue. The all-American color combo will take you from Memorial Day right through to Labor Day.
To create the ultimate outdoor dining area,  begin with an amazing table for your friends and family to gather around. This trestle table is gorgeous, it feels like a picnic table that got a high style makeover.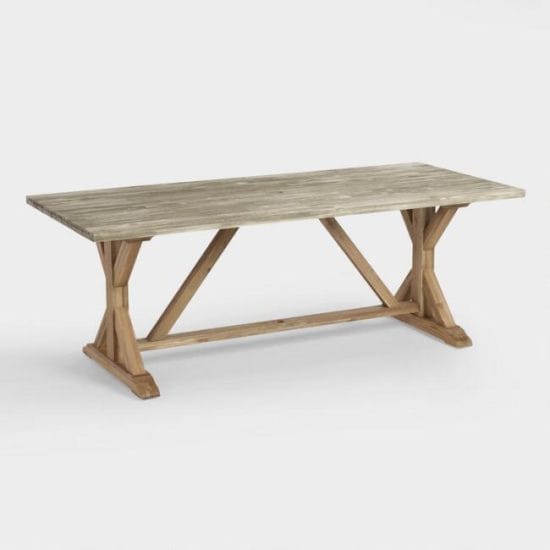 Pair it with these comfy chairs that look too pretty to be outdoor furniture.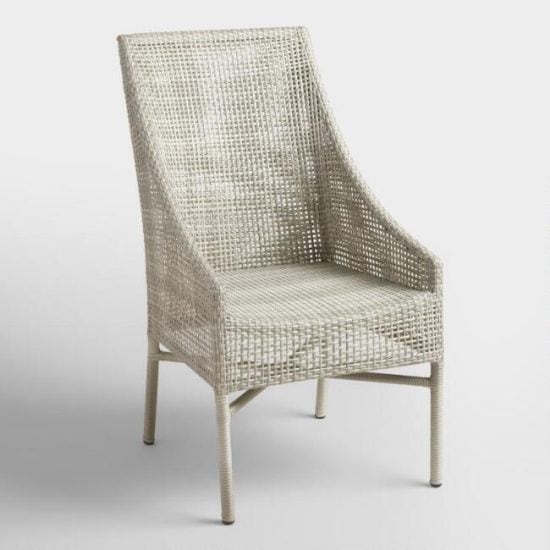 Layer in a neutral outdoor area rug to define the dining space.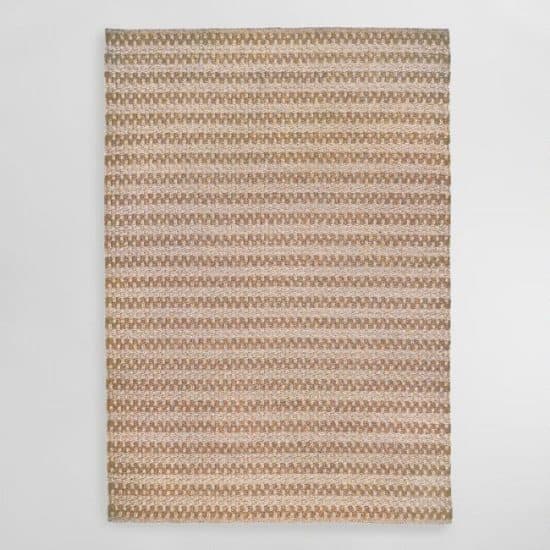 If you have a porch or a pergola, add some outdoor curtains for privacy.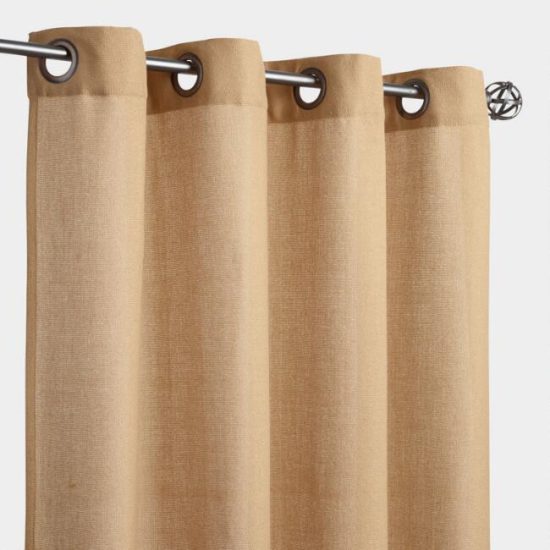 Now that your basics are in place, bring in some color with the accessories. Like I mentioned, I prefer red, white and blue for my outdoor accent colors. This striped chair cushion would be perfect on those gray dining chairs.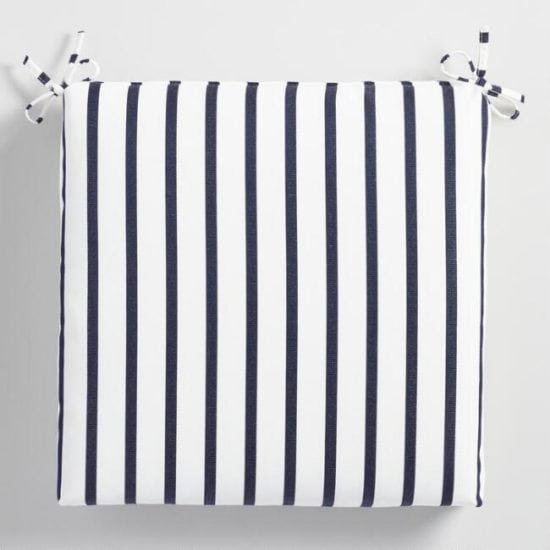 Add a pop of color with a red throw pillow or two.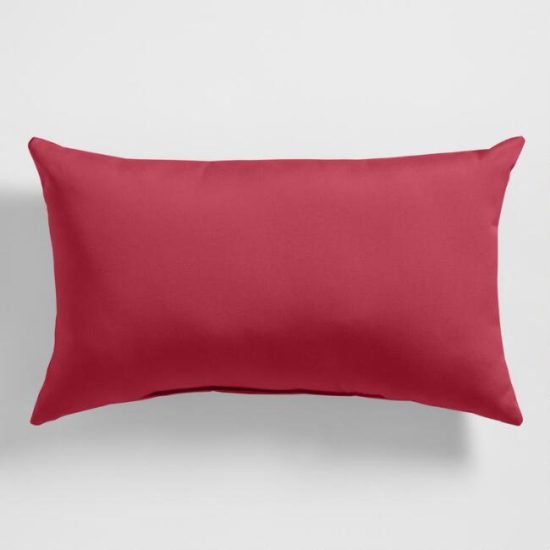 Tie your color scheme together with a patriotic banner.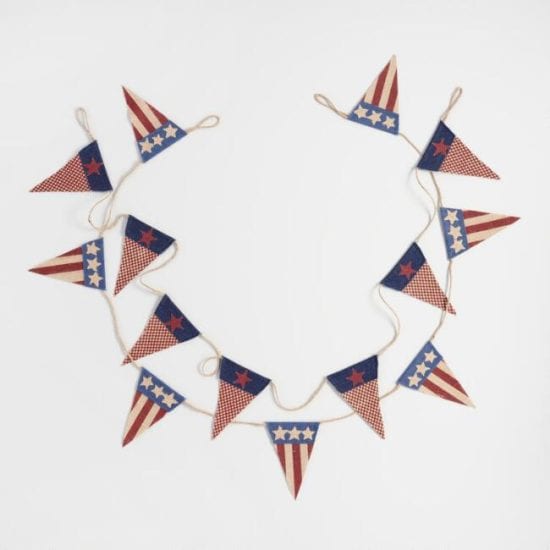 Set the table in style starting with a gorgeous blue and white table runner.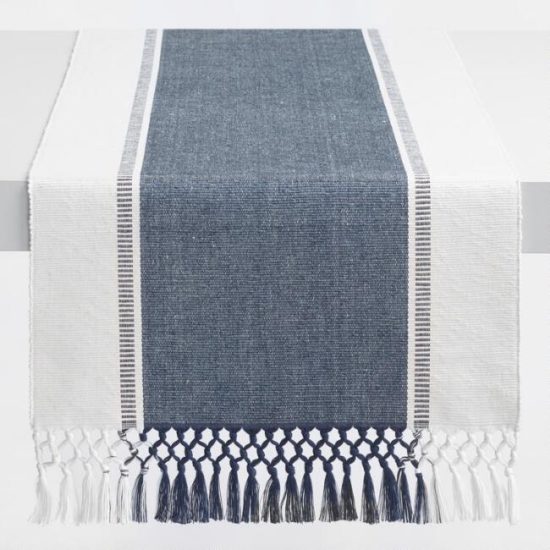 Add some fun nautical dishes.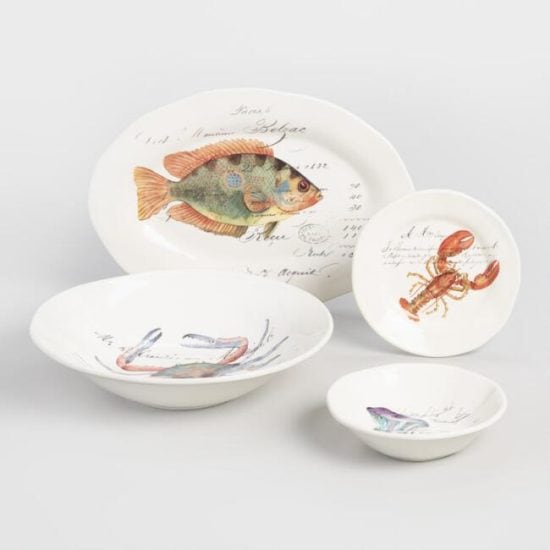 Don't forget to incorporate outdoor lighting. These rattan candle holders do double duty when  used with citronella candles.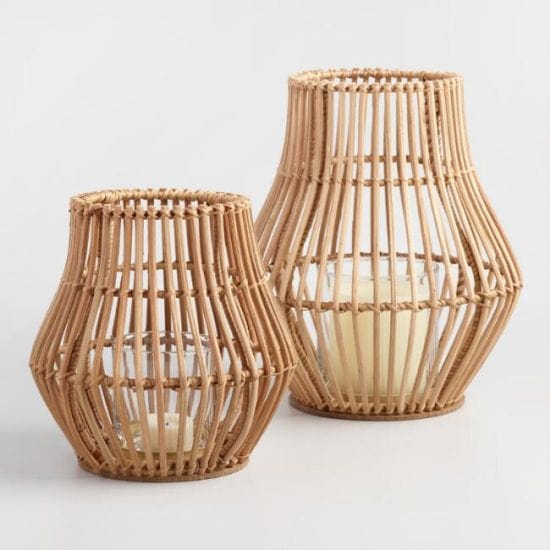 No outdoor space is complete without some string lights.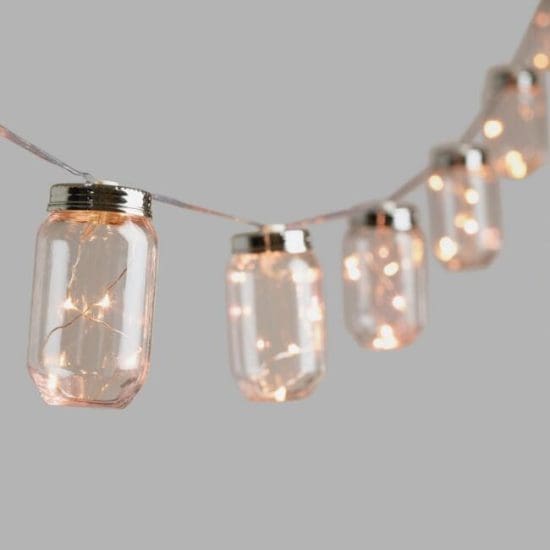 You could add even more color to your outdoor oasis with fun napkins, garden stools, and drinkware. Needless to say the wonderful staff at my local WM in Shrewsbury, NJ know me by name now, lol . Click here to find the store nearest you.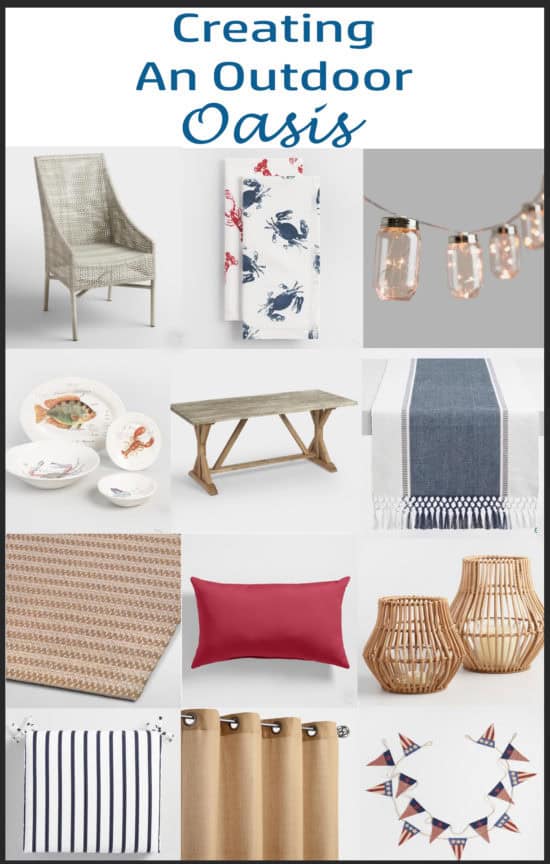 dining chair/lobster napkins/mason jar lights
nautical dishes/trestle table/table runner
outdoor rug/lumbar pillow/rattan hurricane lanterns
striped seat cushion/outdoor curtains/patriotic banner
One final tip with your outdoor spaces is to bring the indoors out. Add an unexpected element such as a mirror to your outdoor spaces. Just as bringing a touch of the outdoors inside helps to liven up a space, the reverse is true as well! Here is more on that from Brandi Milloy!
How to Bring Indoor Style Outdoors
Lifestyle Expert Brandi Milloy shares her top tips on bringing indoor comforts outside. Weather-resistant pillows and rugs that look as good as they feel make decorating easy, and a versatile Veracruz Sectional lets you play with your seating setup. Accent tables and surprisingly soft vibrant rugs made from 100% recycled bottles add color and tie the entire space together, affordably. Read more: http://bit.ly/2odzKaB
YouTube: https://youtu.be/AH1uqIjCMng