Etsy Home Decor One Of A Kind Finds
In the winter months, I really miss flea market shopping. I prefer the hunt for unique home decor over retail shopping most of the time. So when I can't get out locally, I like to browse through Etsy for one of a kind home decor finds.
There's virtually no end to what you can discover on Etsy, so I'd thought I share some of my recent favorite picks with you. In most cases, only one is available so if you love it don't hesitate. I have many flea market regrets about the ones that got away!
Last summer when I was planning to make this Coconut Ambrosio, I was searching for small pedestal bowls. Not only were they hard to find, but they were also pretty expensive. This vintage set of ice cream bowls from the 50s is priced reasonably and also includes the little saucers. And they're hobnail!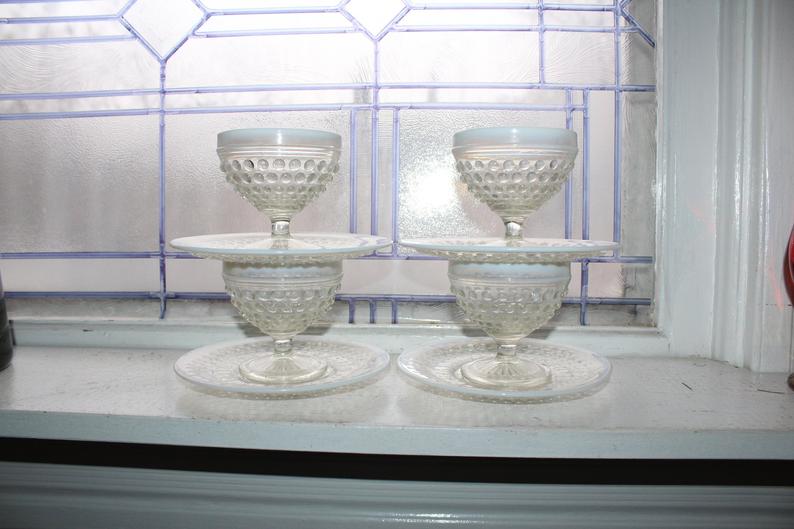 I have never seen anything like this little clock with a custom case! The title says its Swiss-made, but also mentions France. So while I'm not sure where it comes from, I do know it's unique. This one isn't cheap. But I've found on Etsy, that sometimes if you message the seller they are willing to negotiate. Just like at the flea market!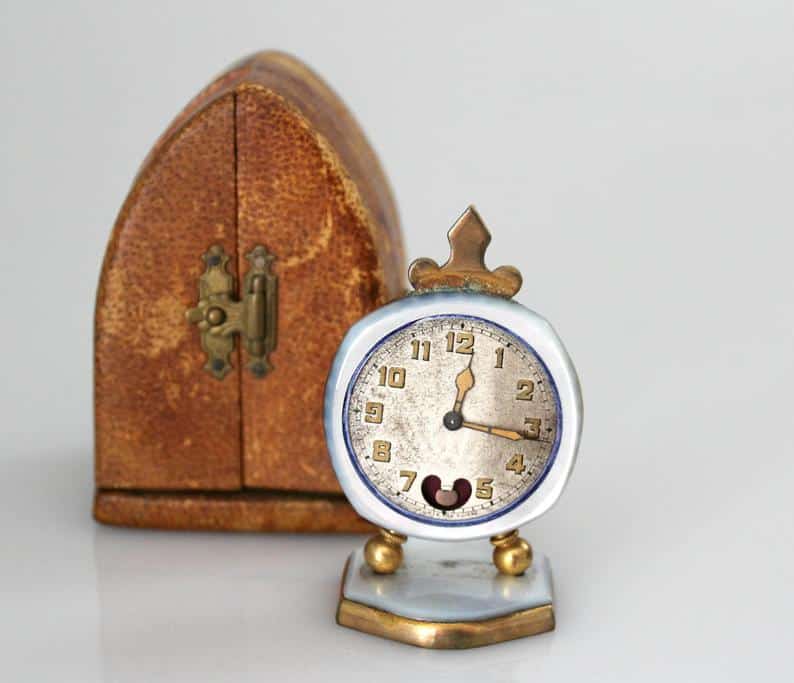 I'm not clear whether these are ink pots or bud vases, but either way, they're vintage stoneware. According to the description, they are circa 1900s. The set of two is under $25 and they have a pretty patina.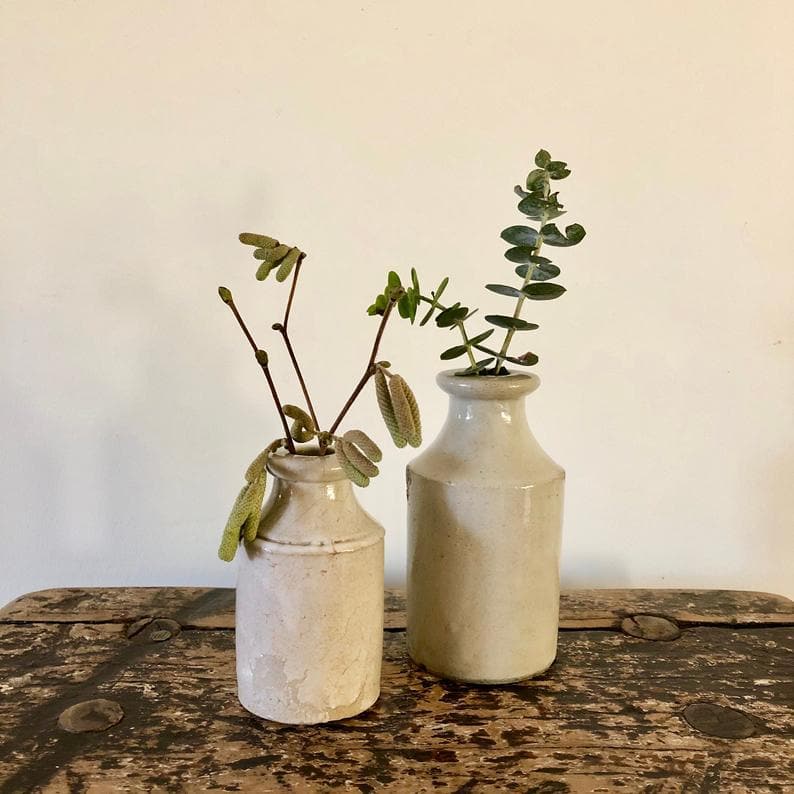 I believe the copper trend is still going strong for 2020. This antique copper kettle is amazing! The listing has a really great write-up on this history of the kettle. It says this piece dates from 1910-1920 and was known as a "toddy" kettle. It was used for adding hot water to liquor such as whiskey, which was then called a "hot toddy". Interesting!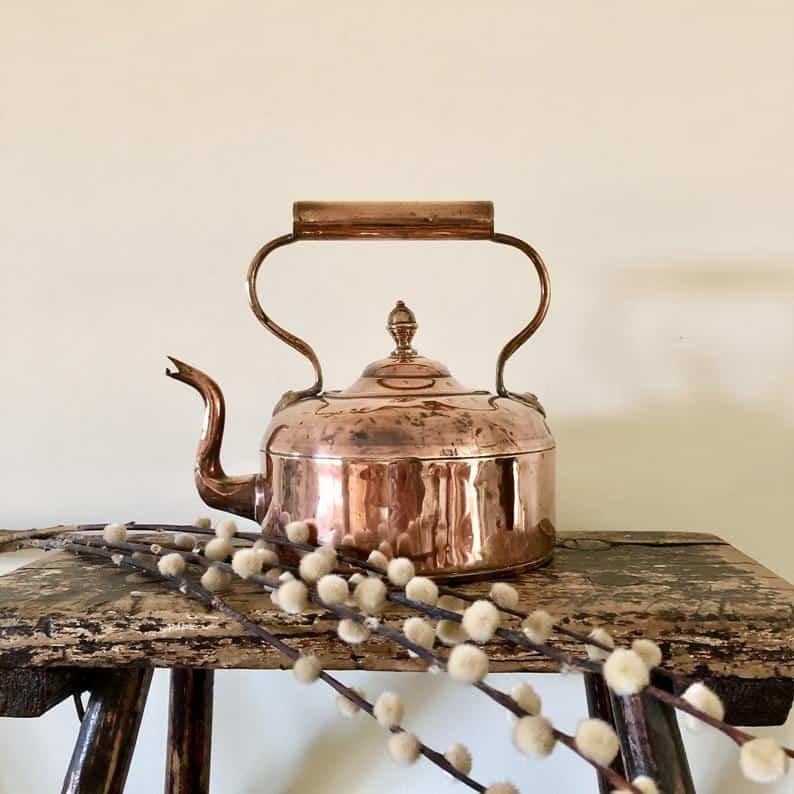 Everything old is new again! Did you ever think you'd see brass trending again? These vintage brass nesting tables from the '70s have a cool smoked glass surface. Not something I've ever seen before.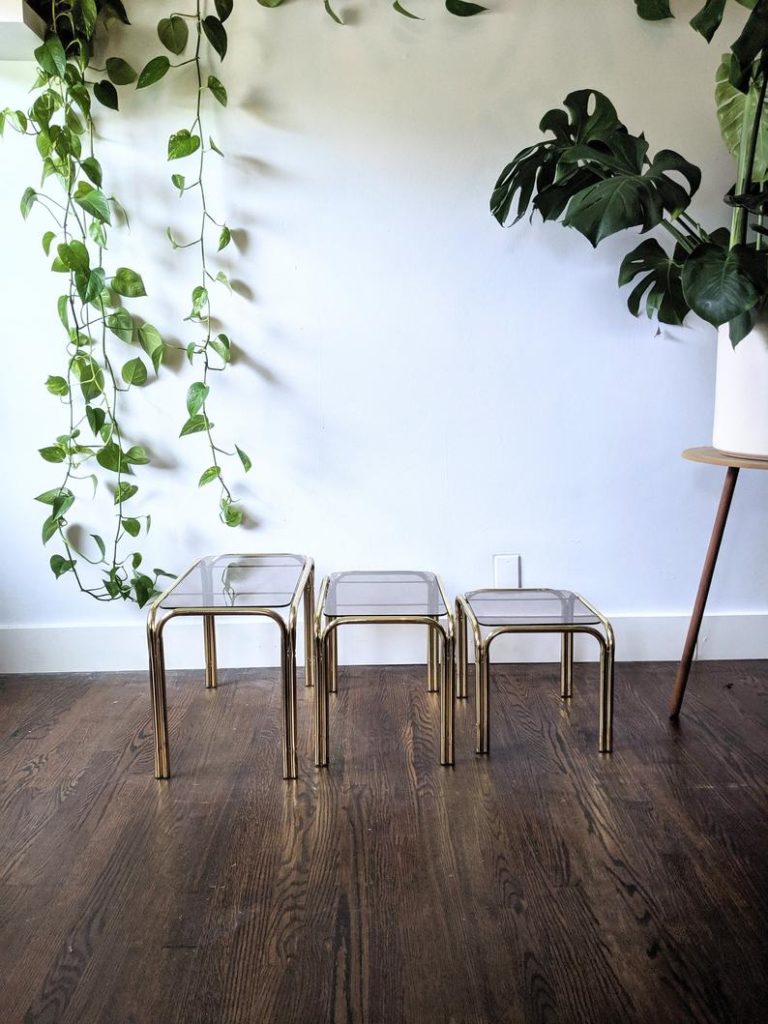 I really debated whether to include this vintage watercolor painting or buy it for myself. It's from the 1930s and includes the ornate frame. Very pretty.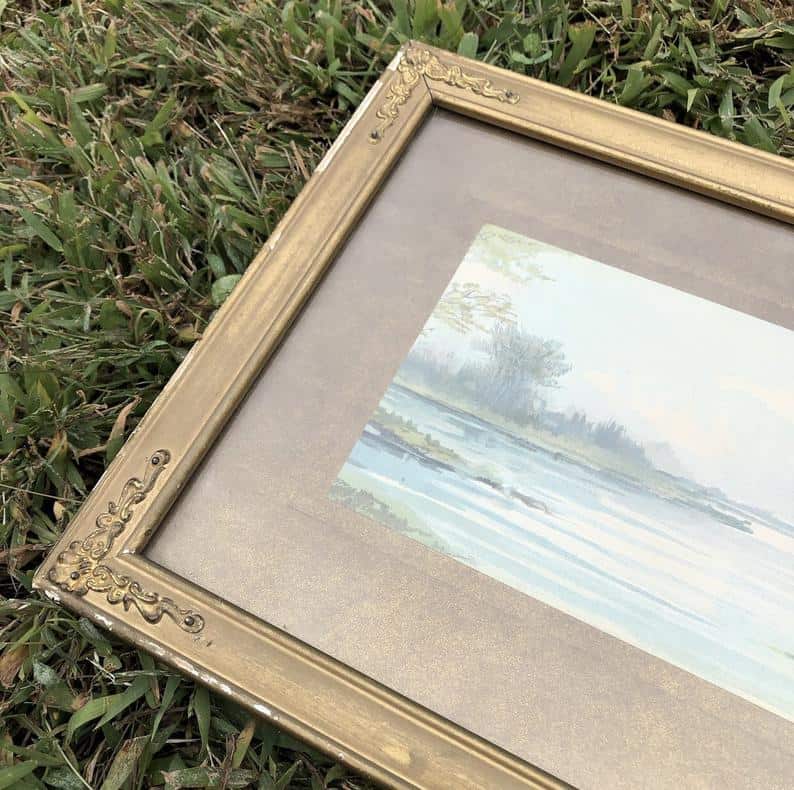 When it comes to vintage electronics, such as this mini alarm clock be sure to read the descriptions. Most no longer work and are purely decorative. It says this one was sourced from a small village in France. Love it!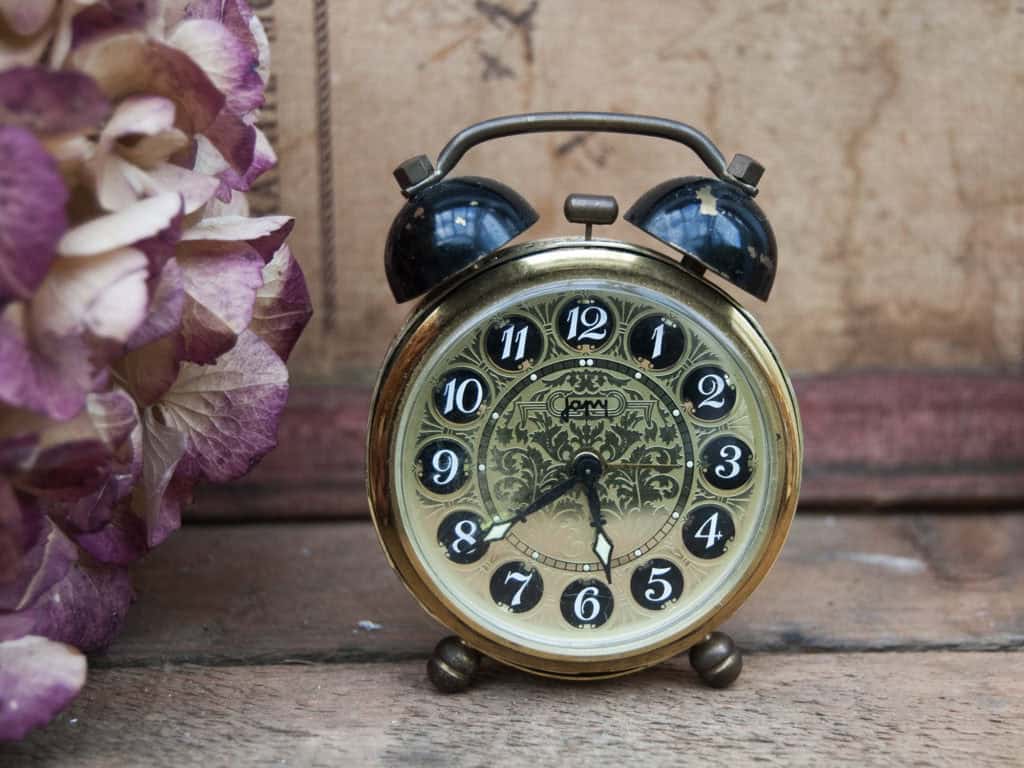 If you love to sew, or just love vintage wooden signs, you'll appreciate this unique primitive sewing sign.
I picked up a set of brass candleholders at a flea market two years ago, and I use them often. Definitely a versatile decorating accessory!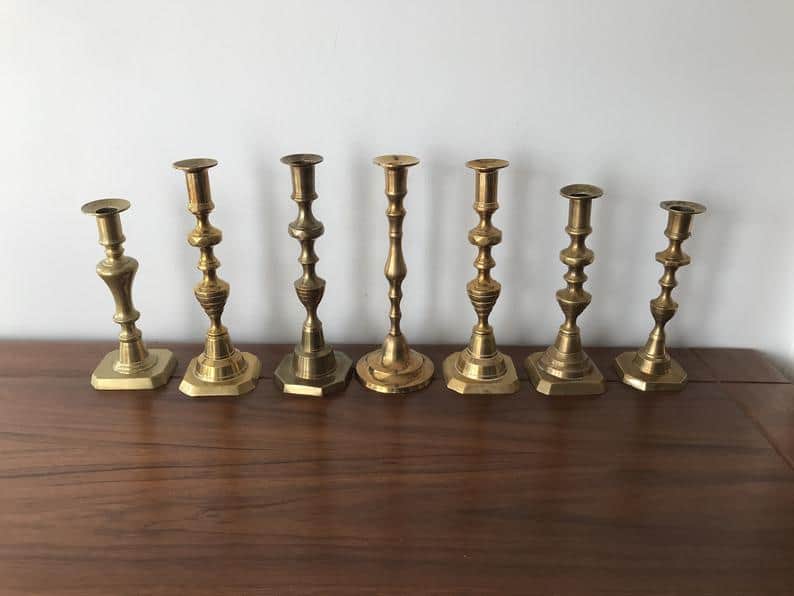 I'm not sure what this table's original function was intended for, but it would make an amazing plant stand!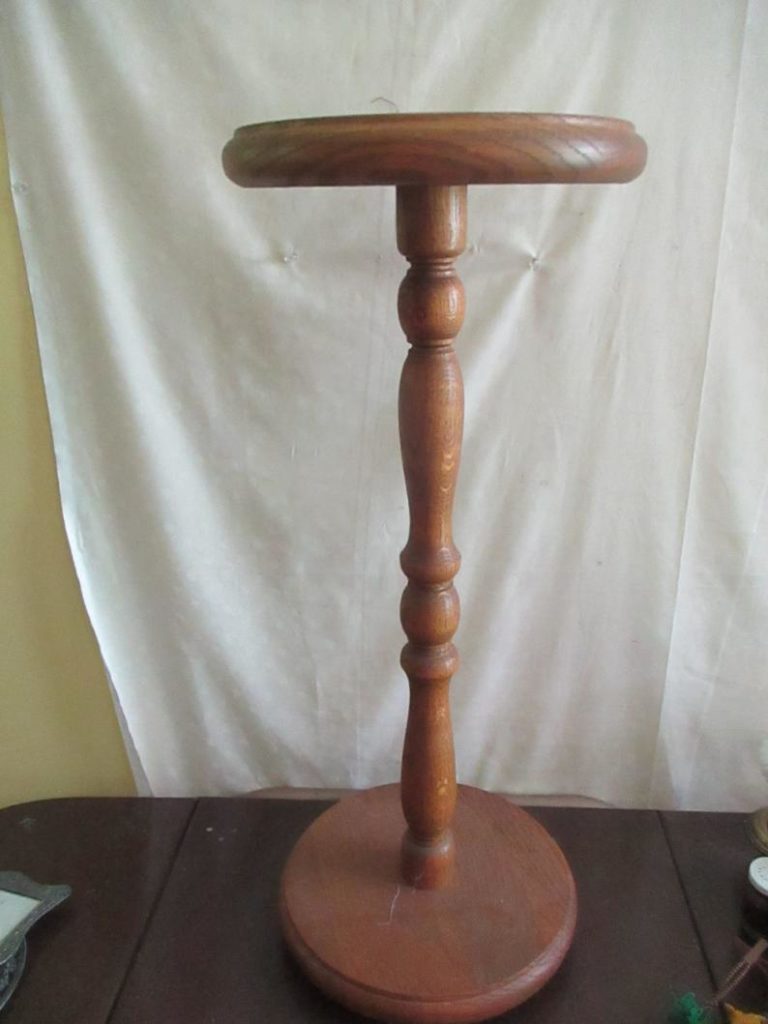 One thing never to be passed up is a beautiful Ironstone pitcher! I think flowers look the most beautiful when displayed in one of these.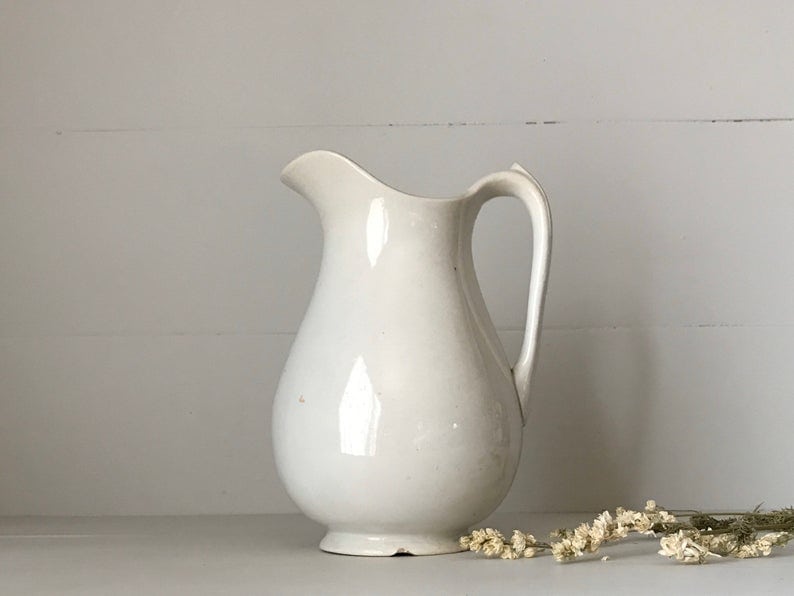 Wasn't that fun? It was like our own virtual flea market. Etsy home decor finds are almost as good as getting out there in person. Let's do this again soon!
PLEASE PIN:
*This post may contain affiliate links, you can read my full disclosure here.