Dollar Store DIY – Striped Flowerpot
If you happened to see my last post featuring my front porch, you may have had a sneak peek at this little project. I love being able to pull off makeovers on a budget, so when my friend Rachael from This Is Our Bliss  asked if I'd like to participate in a dollar store DIY challenge, I couldn't resist. But I have to admit, coming up with a project using only dollar store items isn't easy! To further complicate matters, we also had a theme for the projects, which is red, white and blue.
I found a pretty blue flowerpot at my local dollar store (I forgot to take a before picture of it), and decided to paint stripes white stripes on it for the Fourth of July. I used painters tape to block off the areas in between the stripes.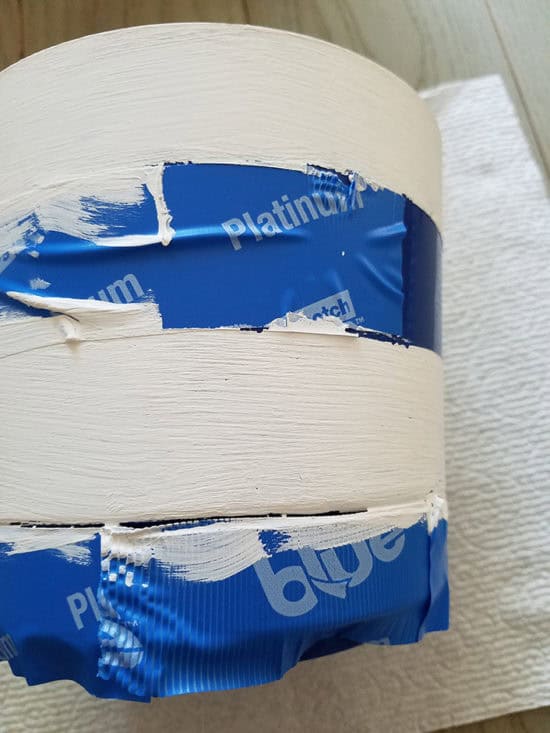 When I removed the tape, my lines weren't totally perfect, so I touched those up with a small paint brush.
It's still not 100% perfect, but I am okay with slight imperfections, they add charm right? I added a small American flag and some white impatiens to complete my dollar store DIY project.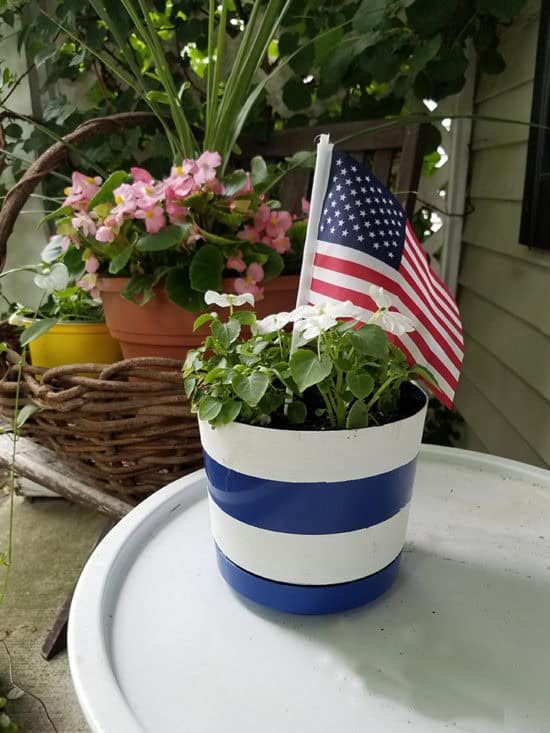 If I had more time, I would've done 3 of these and used them as an outdoor centerpiece.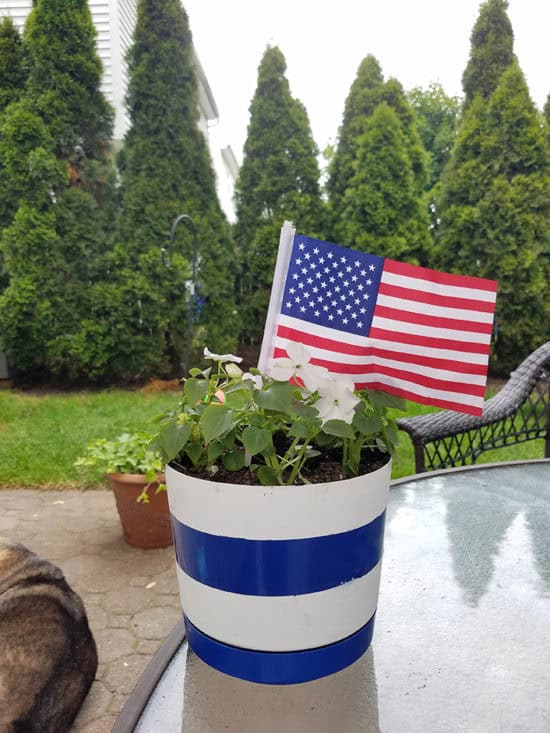 Be sure to stop by and see what my friends created with our Red, White and Blue dollar store challenge!
This is our Bliss | Creative Ramblings | Southern State of Mind | The Honeycomb Home