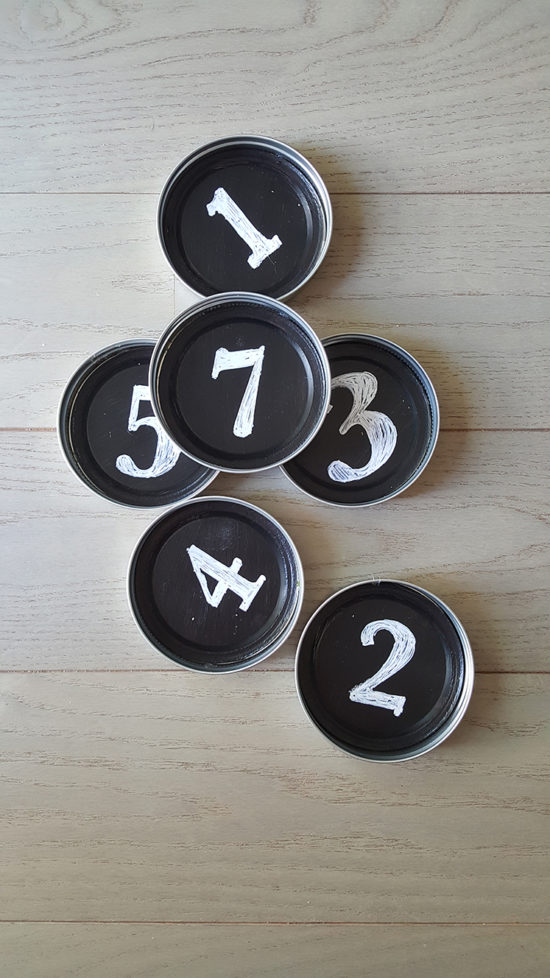 Hi guys! My latest little project was kind of an accidental DIY. After I refinished the nightstands in my master bedroom, I realized I needed something to put on them to protect the finish because my husband keeps a drink at his bedside every night. I happened to have a little basket full of mason jar lids in the room. They are leftover from all of the mason jars I use around the house as vases. I put one on the nightstand that day as a temporary solution.
Then I remembered this cute numbered stencil set I got at the Haven conference from Deco Art and the idea was born for my DIY mason jar coasters. Give a blogger a free stencil and it will not go to waste!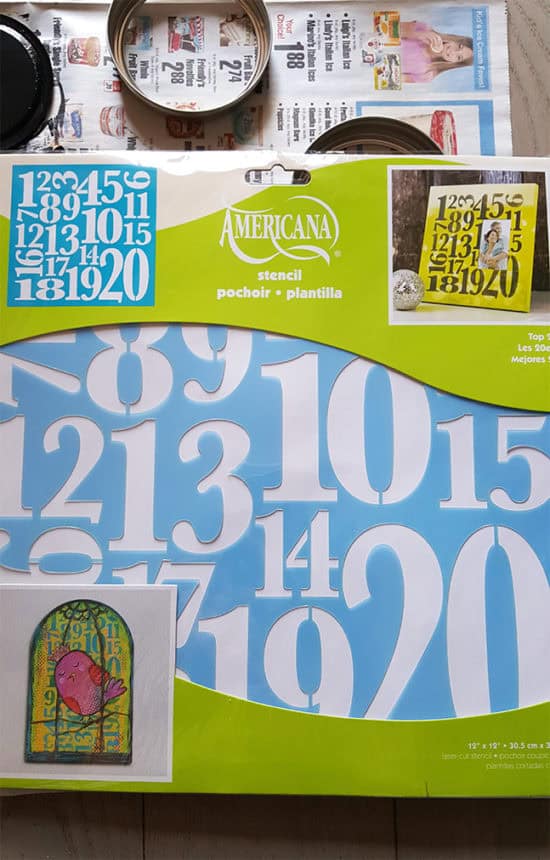 First, here is a supply list if you're interested in making some of these for yourself (would also make a cute hostess gift!).
What You Will Need*:
Small Paint Brush
White Chalk Marker or Paint Marker
Hot Glue Gun
I gathered up my mason jar lids and separated them from the outer rings. I couldn't find these lids for sale without getting the jars as well, but you can never have too many mason jars, right? You will need the larger size jar lids for this, the small-sized will be too small to really hold a glass.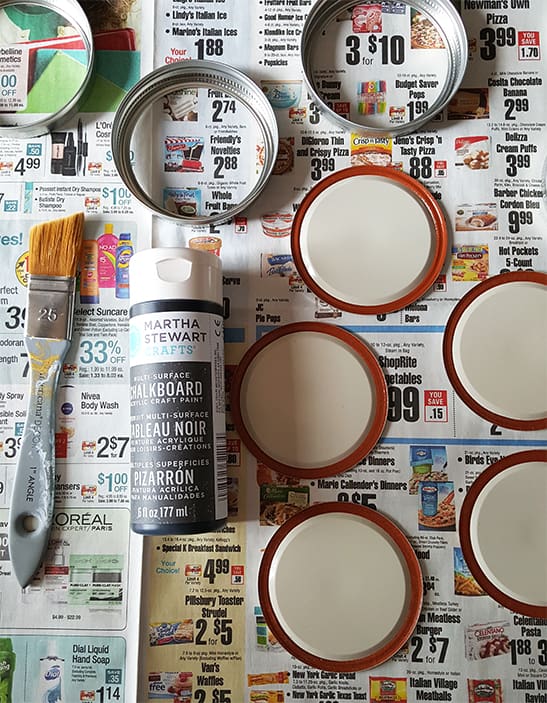 I painted the inner part of the lid with two coats of the chalk board paint, letting each coat dry in between.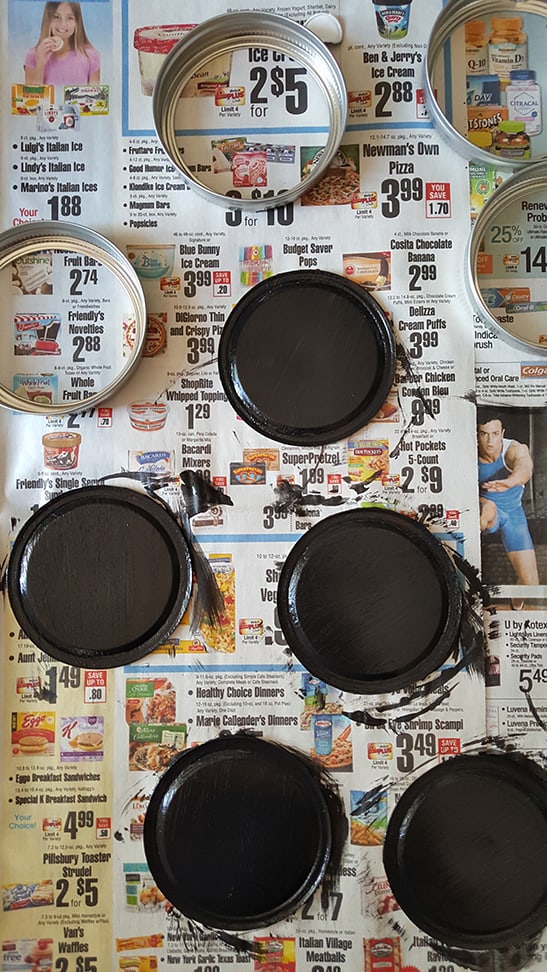 For the numbers, I used a permanent chalk marker that I already had. You could also use a paint marker, which they sell at Michaels, but I've yet to try these myself.
Because the numbers on this set of stencils are different sizes, I only used the smaller ones. The larger ones would've been too large for the lids. I do like that the numbers aren't exactly all the same size…perfectly imperfect.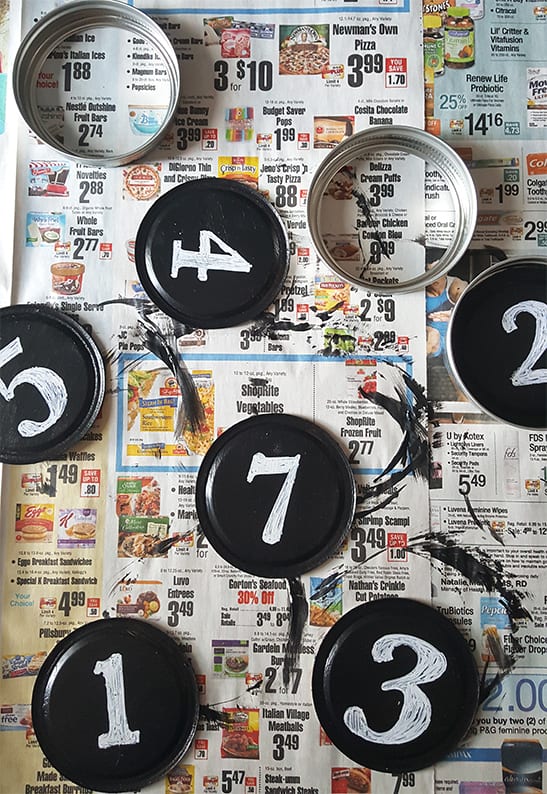 I then used a few drops of hot glue to keep the lids attached to the outer rings. And lastly, I took them outside and sprayed them with two coats of spray Modge Podge to seal them and prevent scratching.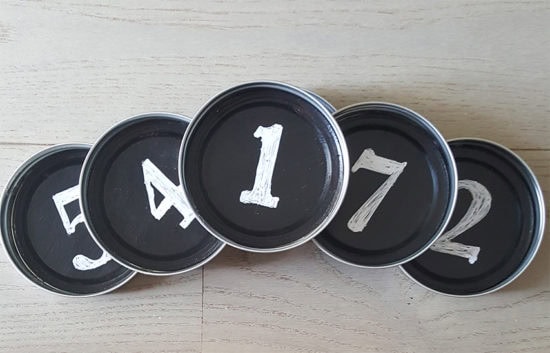 So simple, yet so cute!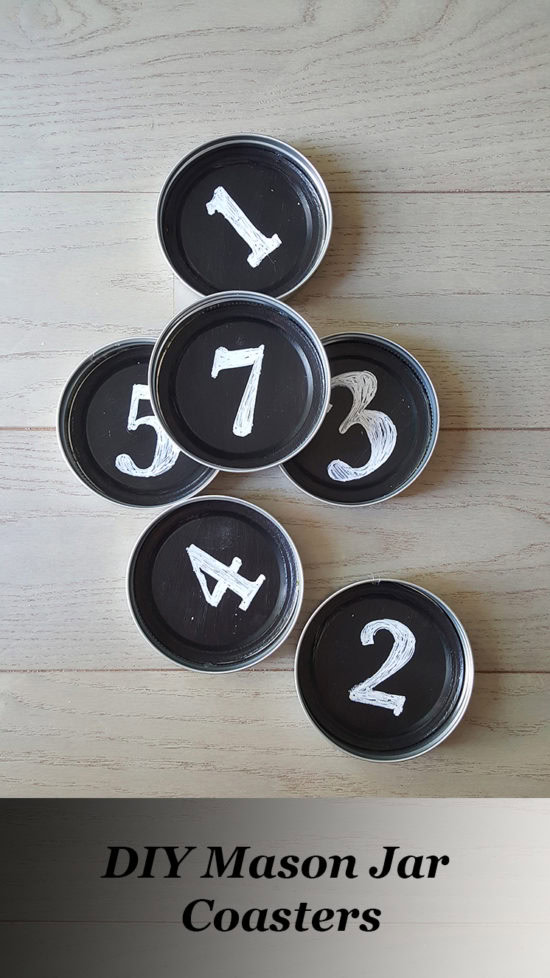 *This post contains affiliate links, read my full disclosure here.