DIY Floral Ornaments For Christmas
I realize there are many people who don't like to talk about Christmas before Thanksgiving. Clearly, I am not one of them! Over the weekend, I made the cutest little floral ornaments for my tree.
They were made harvesting flowers and greenery from what's left of my garden. I wanted to share this one early in case you guys want to get out there and grab some florals from the garden to make these too.
This idea happened by accident. I had bought a box of glass ornaments at the flea market (for $1!) to remake the gold leaf ornaments from last year. But I keep thinking about a more natural Christmas tree this year and that's how this idea came to me.
I think glass ornaments are fairly easy to find, the dollar store may even have them. Hobby Lobby has them for about $4 each but you can find the plastic ones for less money. I also found this set of 12 glass ornaments online. Walmart had them for less but those are sold out.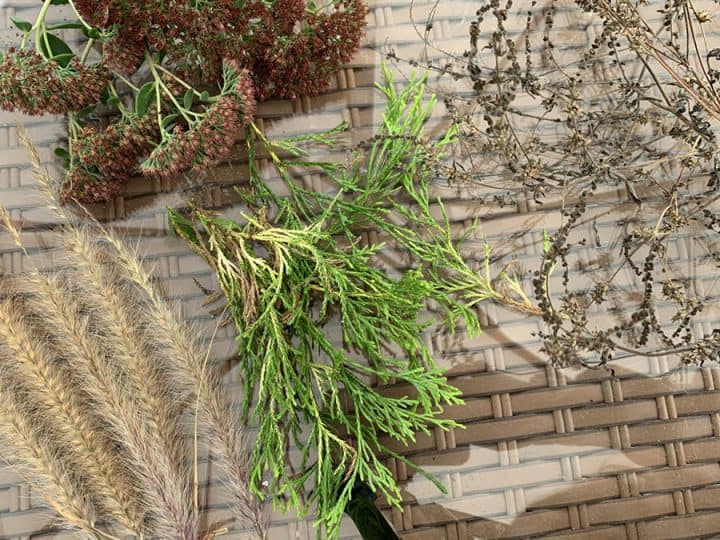 From my garden, I cut a few tall grasses, sedum, lemon cypress, and some dried orach.
I thought the green cypress would disappear once hung on a tree. For that reason, I spray-painted those white. This also gives it more of a wintery look.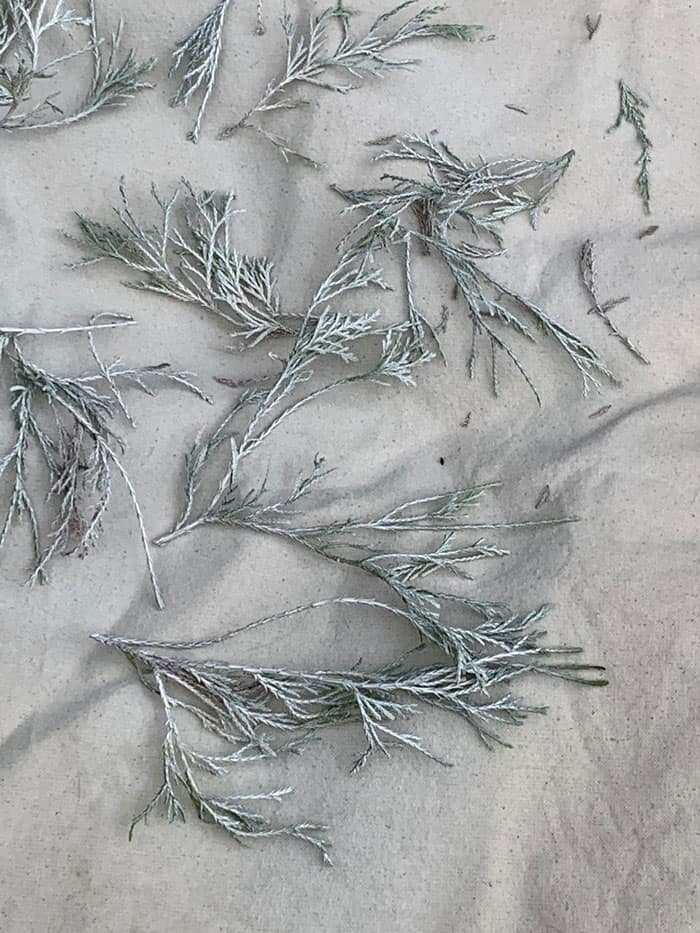 Be careful when removing the top from the ornaments. I had one break on me. Wearing gloves might be a good idea to protect your hands.
Once the top is off, fill it up with your florals. At first, I only filled them about halfway. But when I hung them on the tree (yes my tree is up already, I like to take my time decorating it) I thought they looked too empty so I went back and filled in more.
Because one broke and one was missing from the set when I bought it, I only ended up with a total of four floral ornaments. I may buy another set when I see them in-store.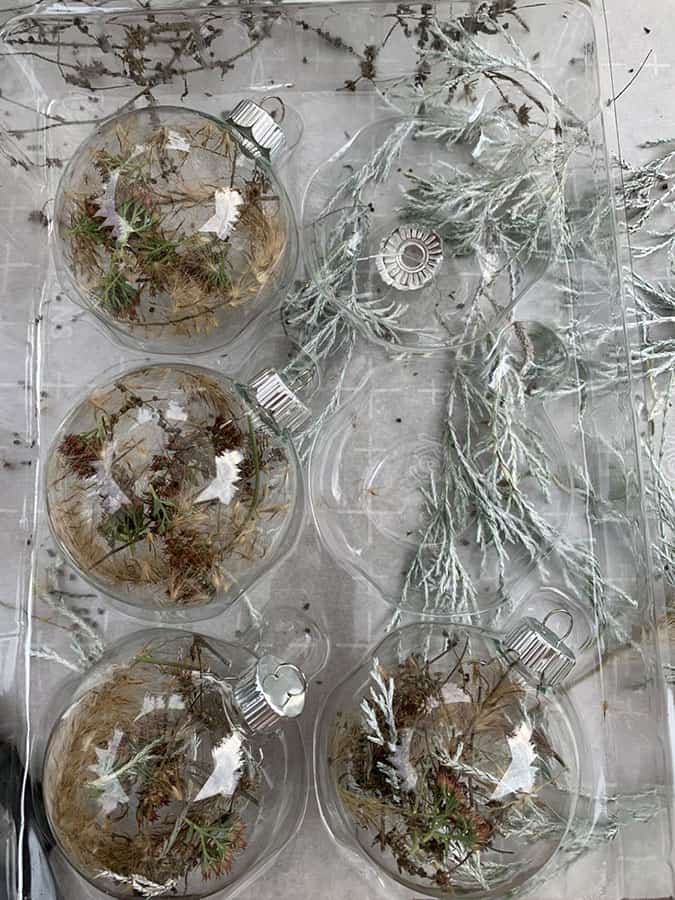 Up until this point, this project literally cost me only $1. But when it came to the ribbon I didn't cheap out. These ornaments needed this beautiful frayed velvet ribbon. I've had my eye on that ribbon for 2 years so I finally bought it. And it was worth it!
However, if you skip the boujie ribbon you could literally make these for pennies!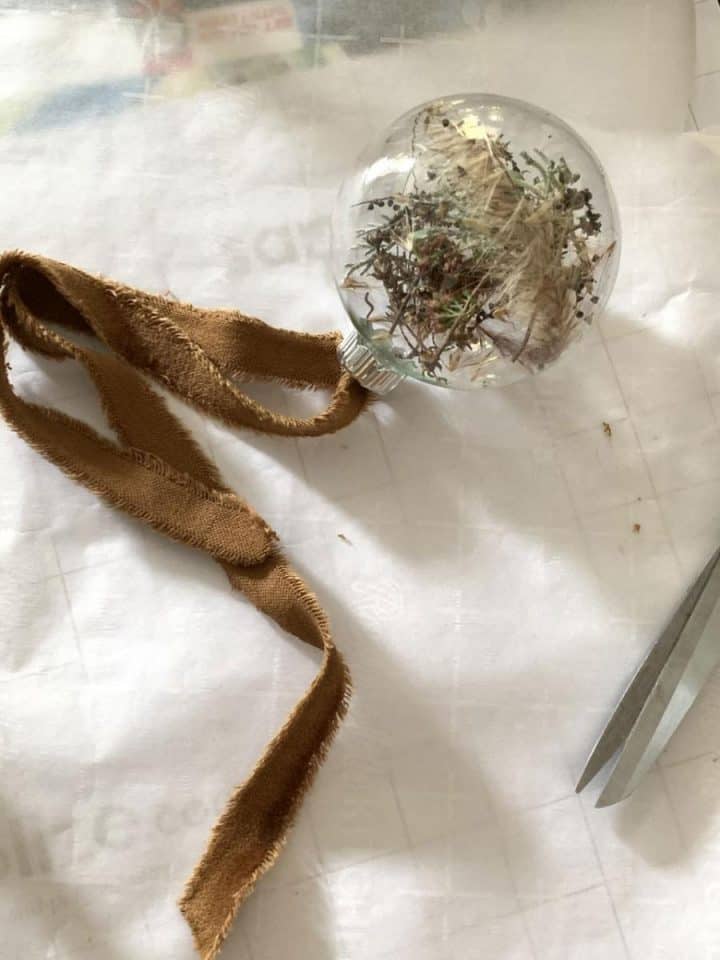 Isn't that just the prettiest? I'm so happy with how these turned out.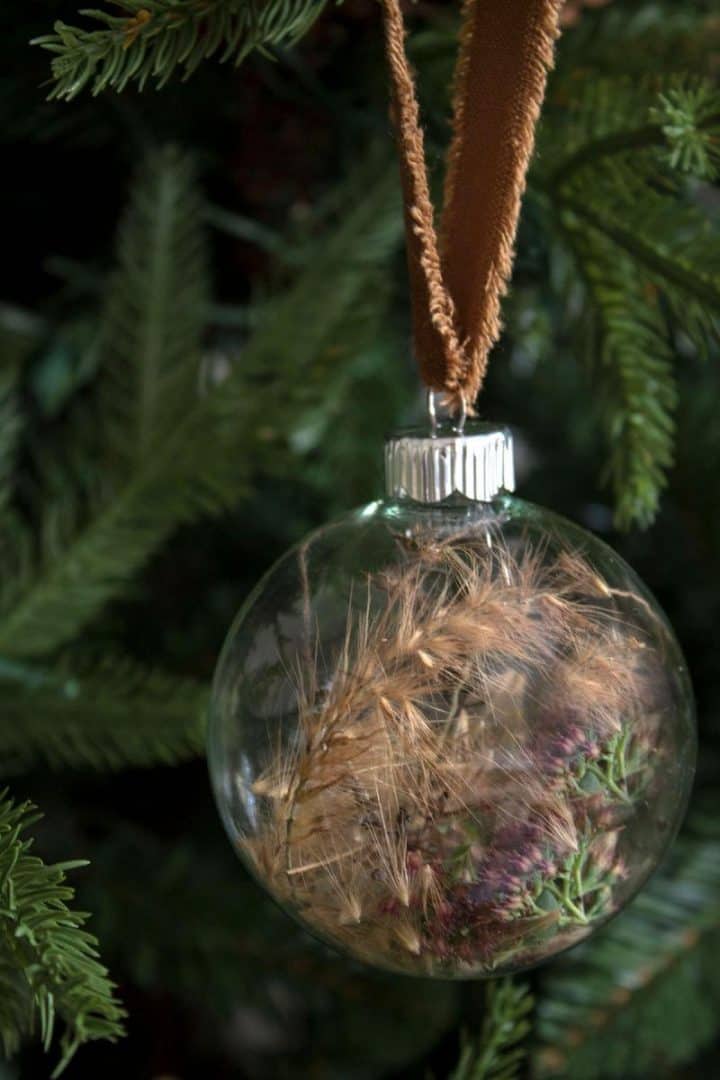 The ornament above is all-natural florals, and in the one below I added some of the spray-painted white cypress. I couldn't make up my mind if I liked them better with or without. What do you think?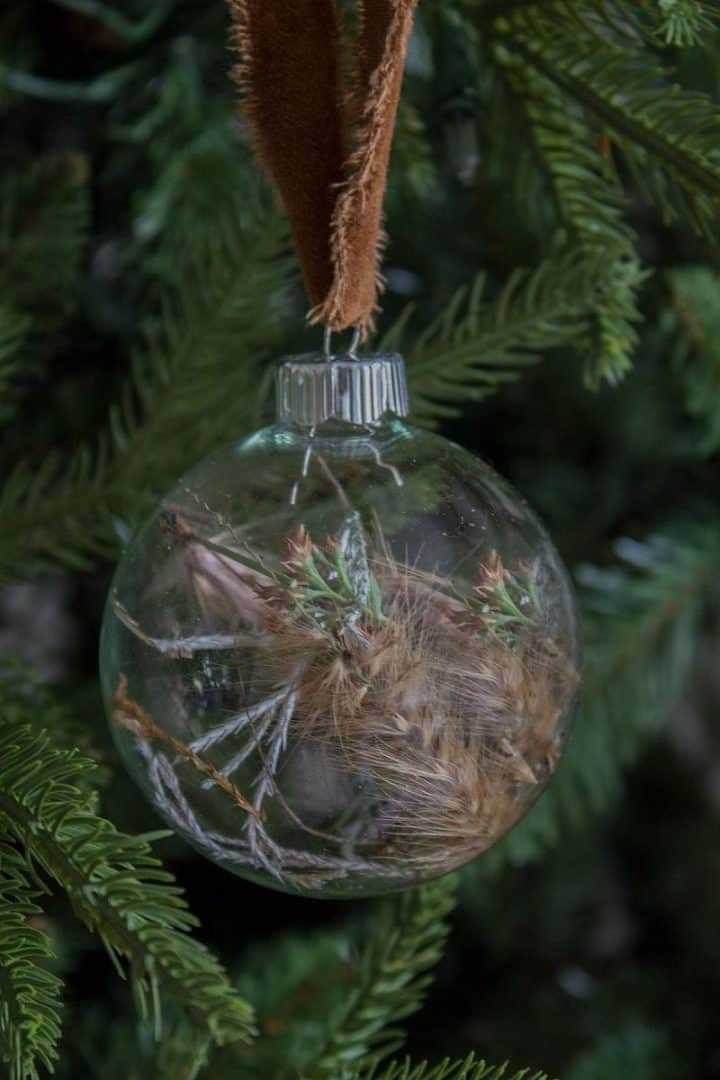 These floral ornaments would be so easy to customize with different color spray paint, different florals, and ribbon.