7 Decorative Mirrors for Above the Mantel
We are still working on our living room makeover over here. It's painfully slow, but it's getting there. The floors are in, and the board and batten is about 3/4 done. We still have to add it above the fireplace and on one other wall. In the meantime, I am working on the fun task of spackling a tiny million nail holes. Once that is done, I can get to painting it. I'm also making small decor changes in this room, one of which is replacing the mirror that is currently above my fireplace. I know what I want, but these types of decorative mirrors can be a bit expensive so I've been searching for something similar that costs less.
I like this style of mirror, one with a bit of an arched top. Even though this one is a bit ornate, it's my favorite. Of course, this is one of the most expensive on today's list.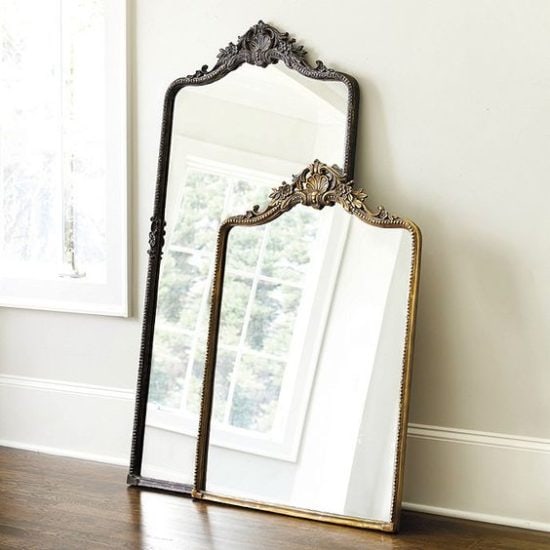 Beaudry Mirror
Here are some more of my favorite decorative mirrors for above the mantel* that I've found so far, in a variety of price ranges.
Arch Wall Mirror
I am feeling like a metal frame is what is going to look the best here.
Brayden Wall Mirror
Though I never can rule out a beautiful wood finish.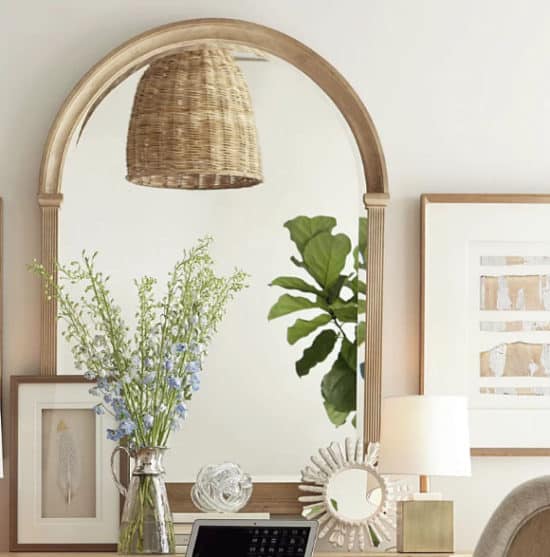 Arched Accent Mirror
I absolutely love this one, but with my rustic, chippy-paint mantel a chippy-paint mirror might be overkill.
Rustic Arched Mirror
This one is budget friendly compared to some of the others, and I am loving the black frame, though I don't know that'll work above my fireplace.
Contemporary Black Arched Mirror
This one is the least expensive of them all but is currently sold out. This store usually restocks their sold-out pieces, so keep a watch on it if you love it.
Decorative Arched Mirror
I'm planning on spending some time visiting Home Goods and Marshalls. I think that will be my best bet to find an affordable option. If I can't find one there, then I will likely buy one of these. Which one is your favorite?
If you missed Monday's post ( I had a tech issue with my email provider, so that post didn't get sent out) there is still time for you to enter to win tickets to the upcoming Country Living Fair in NY! The reason I had that tech issue is because I have created something special for my email subscribers only and I'm working on getting that set up. I love DIY and home decor, but the tech side of blogging – not so much! If you are currently subscribed, watch your inbox for this freebie soon! If you aren't a subscriber, you can sign up below!
*This post contains affiliate links, you can read my full disclosure here.