Decorating With Orange-Why You Should
"The color of the sun"
"Radiates warmth and happiness"
"Optimistic and uplifting"
These are some of the phrases that I found while doing some research on decorating with the orange. I was definitely sold when I found "Rejuvenates the spirit".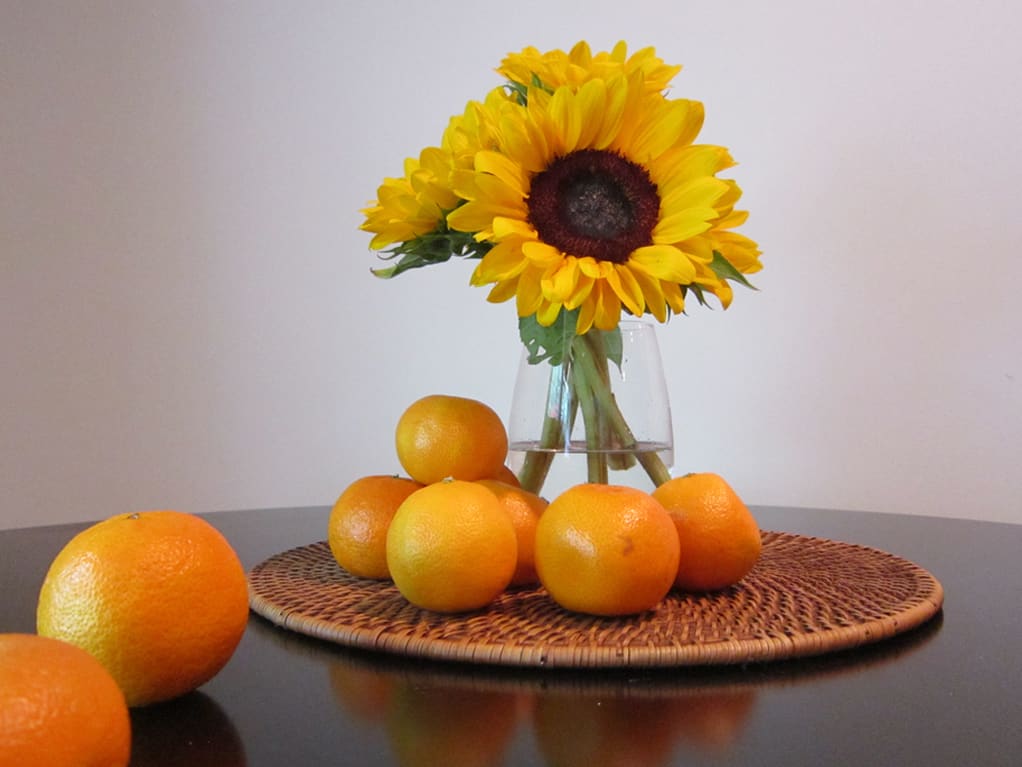 Like with all good decorating I think a restrained hand is the key. I love the pop of orange in these metal stools. I love everything about this kitchen.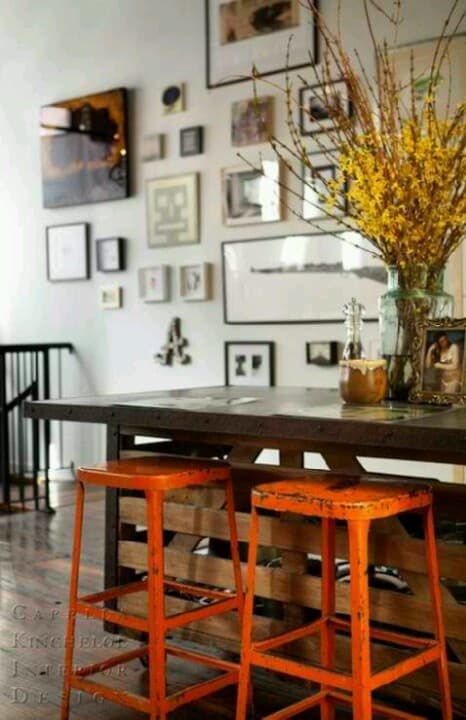 Capella Kincheloe Interior Design
The term "energy" came up over and over in my orange research. Paired here with bright pink, this room is energetic and vibrant.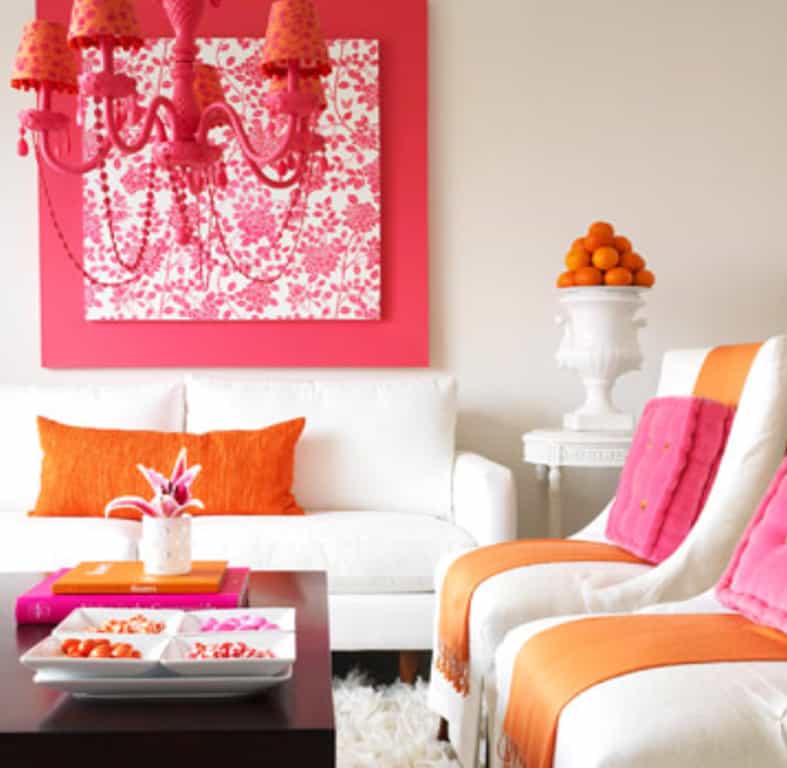 This next room illustrates how orange can be energetic and soothing at the same time.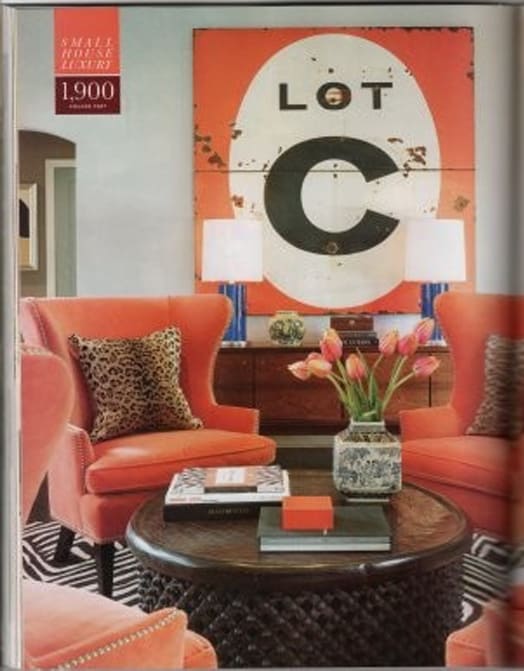 via Houzz
Still not convinced? Keep it livable by using orange in small doses.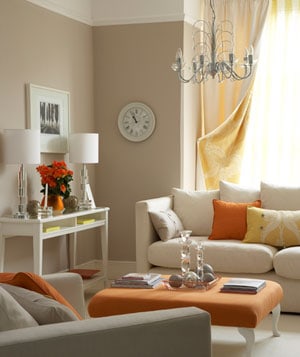 The orange pendants here are a great compliment to the gray countertops.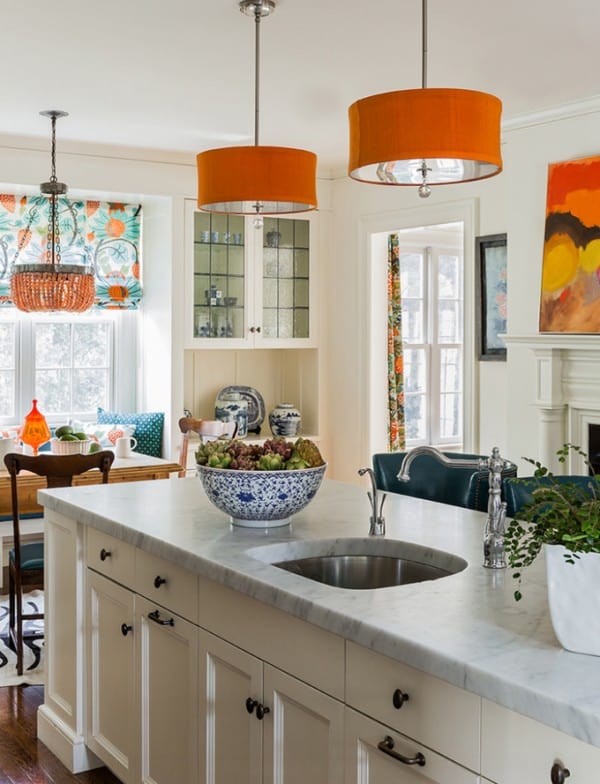 Not for the color-shy, this room has a lot of impact.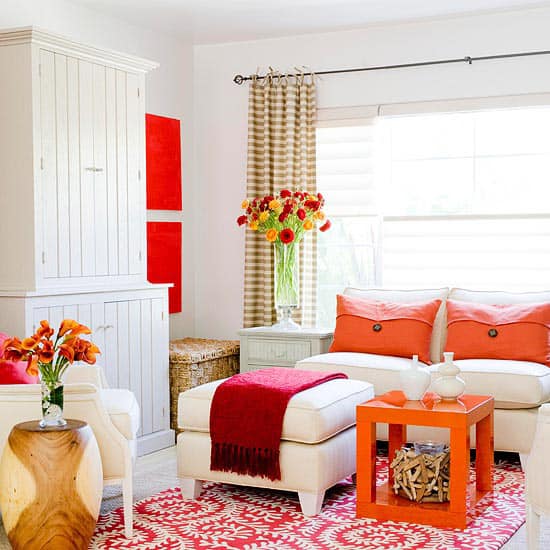 My favorite shade of orange is a more muted version, like the throw blanket on this bed.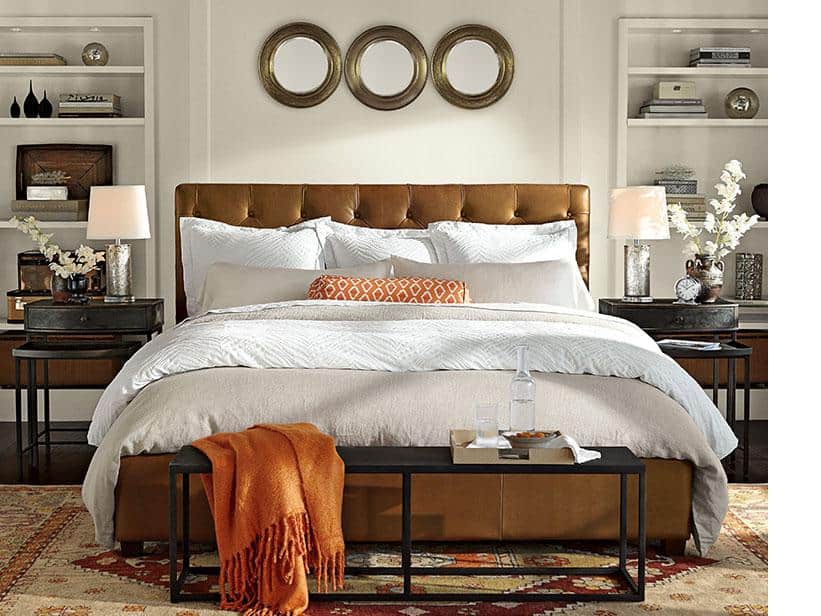 image via Pottery Barn
I love this fun painted trim. Major impact with little effort.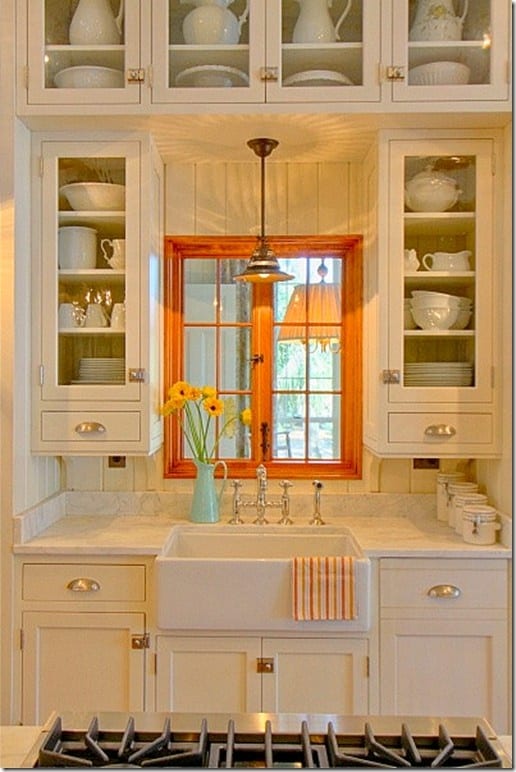 Paired with brown, these orange accents give this warm room an earthy vibe.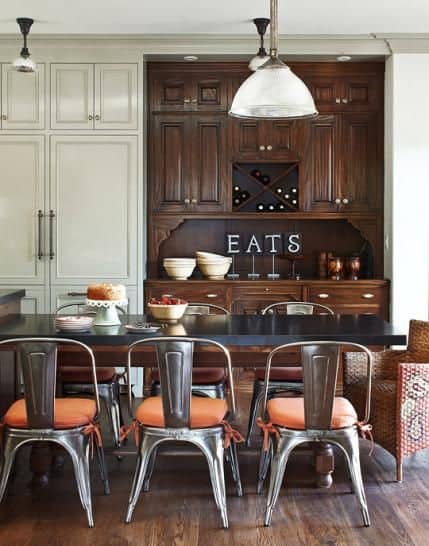 Traditional Home
This room feels so fresh with the pure white background.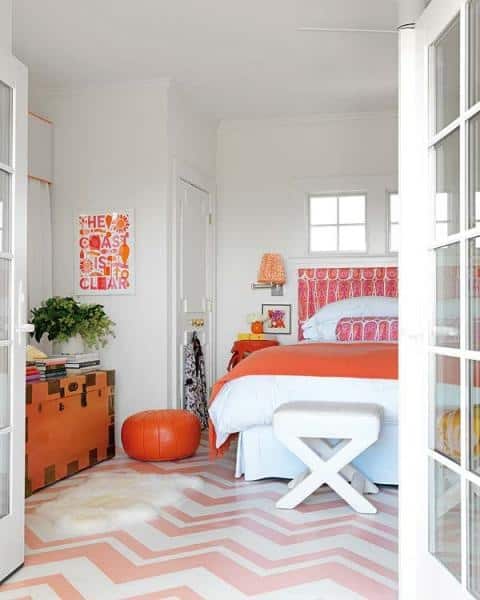 Here the orange accents fit well in this modern space. Orange may be the chameleon of color.
The orange chairs here provide contrast & infuses energy  to an otherwise neutral room.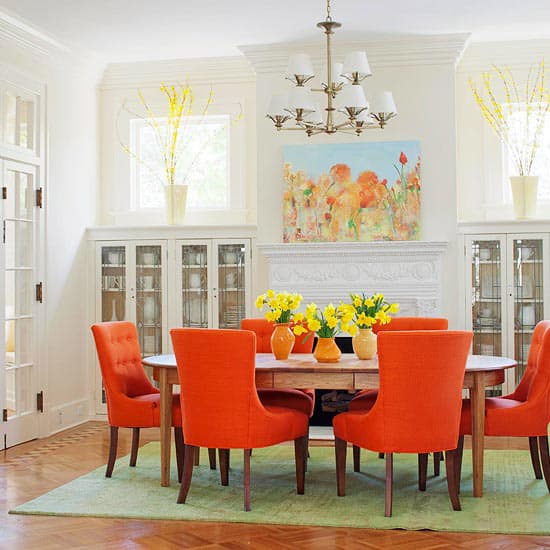 I absolutely love this inviting outdoor space.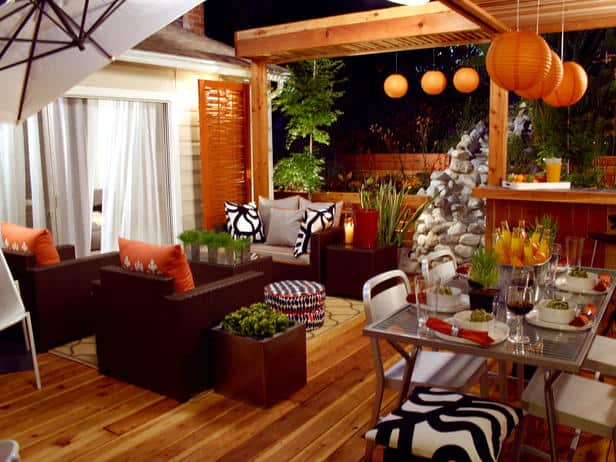 If you really want to wake up your space (and your spirit) decorating with orange just may be the way to do it!
If you'd like to read some more interesting facts on the color orange and psychology check out this article.