Cute & Easy Christmas Tree
As you guys know, I put up my big natural Christmas tree in my daughter's room several weeks ago. But I also wanted a living room Christmas tree this year. I ended up doing it as simply as possible. Not everyone wants to go all out with a big tree so I wanted to show you this easy Christmas tree idea.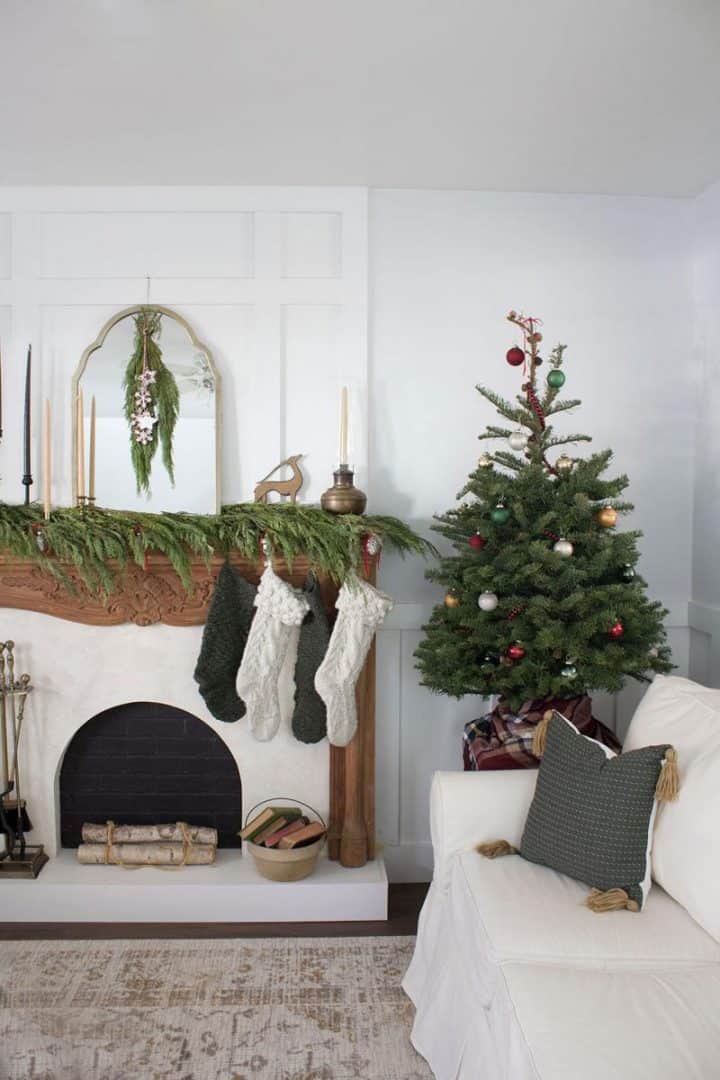 I bought a real tree for the living room, but kept it small. It's about 3 feet high. It has the cutest shape with a full bottom and is slightly sparse near the very top.
I had a set of pretty multicolored ornaments I found on clearance a year or so ago that I hadn't used. It was a set of 24 ornaments and that was the perfect amount for this tree.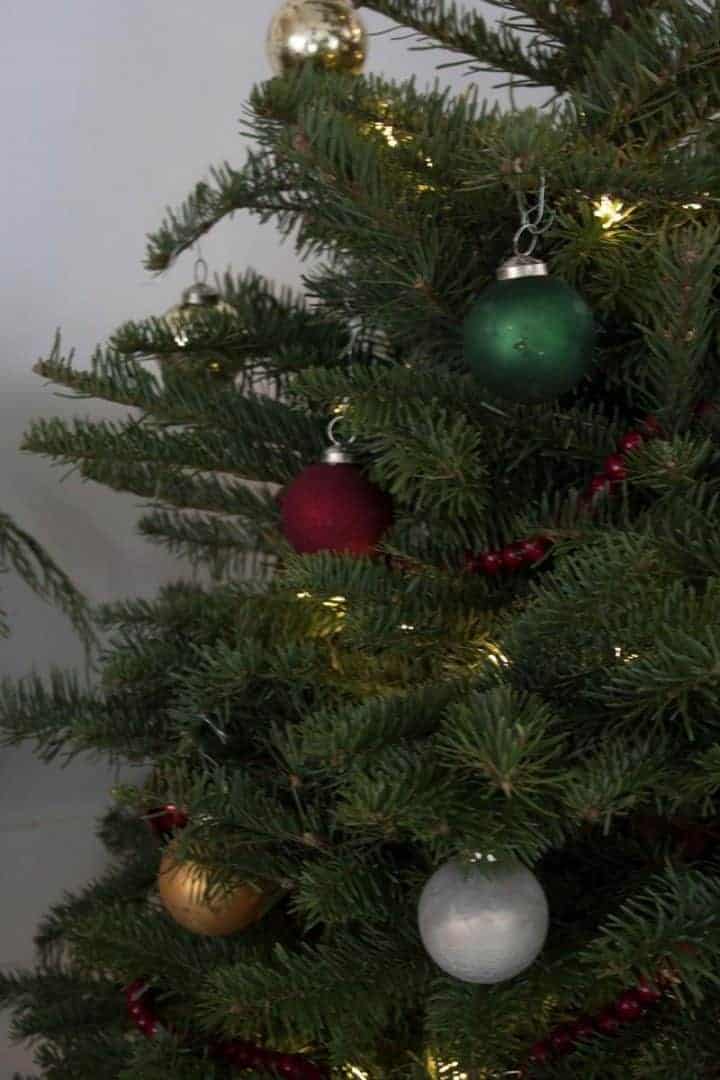 My plan was to string lights onto this tree. But I didn't feel like digging out my bins again, so I used two sets of battery-operated glimmer light strings (similar to these) instead. Those worked out very well, no wire hanging down to plug into the wall.
The tree needed a little something more, so I also added one strand of cranberry bead garland I had.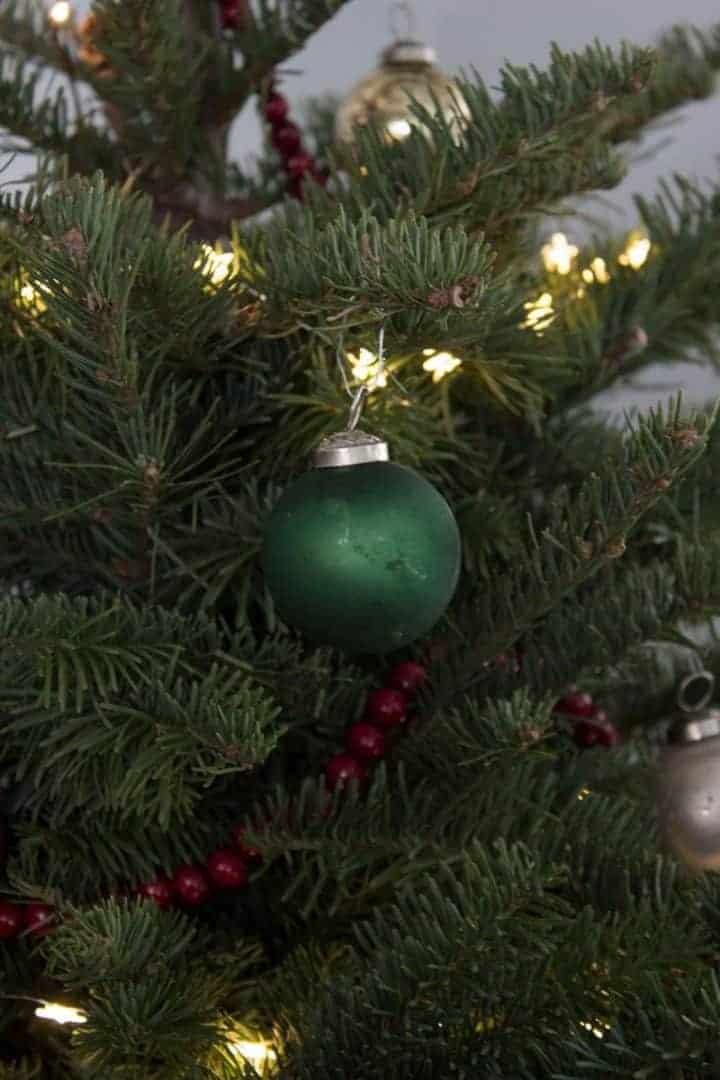 Sometimes smaller trees will come with a tree stand. Unfortunately, this one did not but I found one made for small trees at the Christmas Tree shop. It was under $10.
The stand I bought is plastic and not very pretty. I didn't want to cover it with a typical tree skirt so I used a plaid scarf similar to this one instead.
You can't really tell in this photo, but the scarf has a bit of cute little fringe around the edges which looks nice.
So to summarize, here is what I used for this easy Christmas tree. A mini tree, one set of ornaments, one strand of garland, two glimmer string stands, and a scarf for a tree skirt.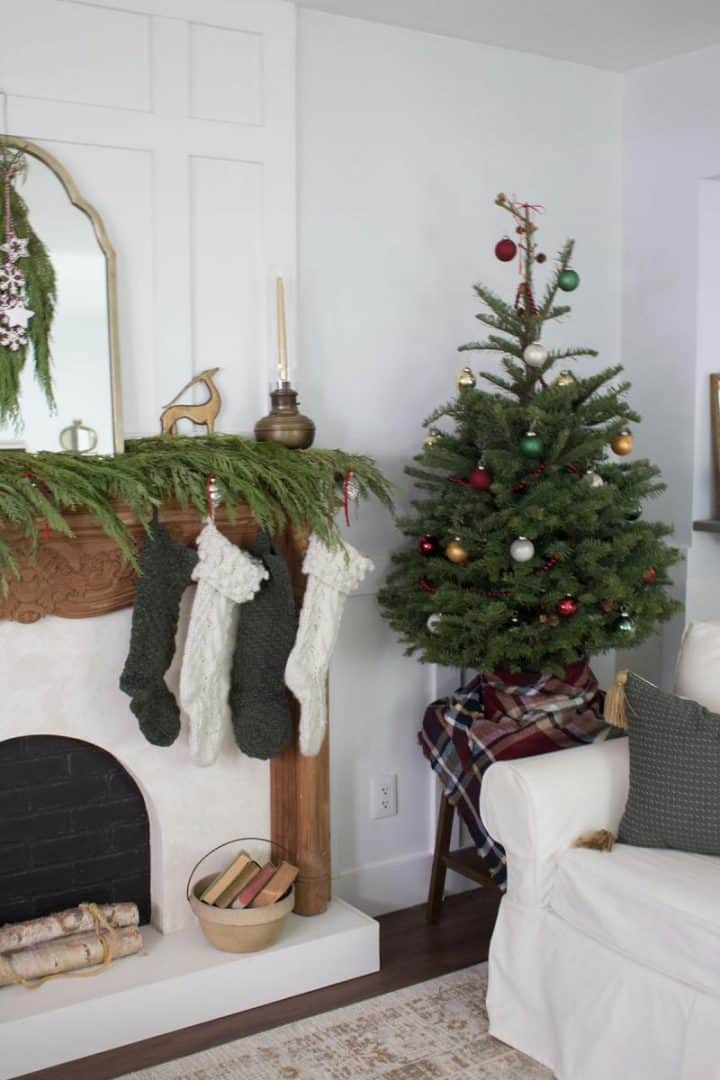 It compliments my Christmas mantel perfectly. It really doesn't get easier than that!
You can shop the look below by clicking any image:

---