I finally got my Christmas decorating done! Better late than never, right? For those of you who have it done the week of Thanksgiving-I don't know how you do it! I switched things up slightly from last year. I still have my no-sew Christmas stockings hanging on the mantel, but I added some gold bell garland that I found at Home Goods this year behind them.
Here's a closer look at the garland, isn't it cute?
For the first time ever, we put our tree in the family room this year. I had to rearrange some of the furniture to accommodate it as we do every year. We always  get a real one although this year I tried talking my husband into getting an artificial tree but he really didn't want that. So we ended up getting a Douglas Fir, which are a little smaller than some of the other types of Christmas trees. I am loving how this one fits our space much better than our trees in years past. It seems to drop less pine needles also.
I decorated the tree with white and natural colored ornaments this year for a rustic vibe. I made the ruffled burlap ornaments you see, they were the easiest DIY ever!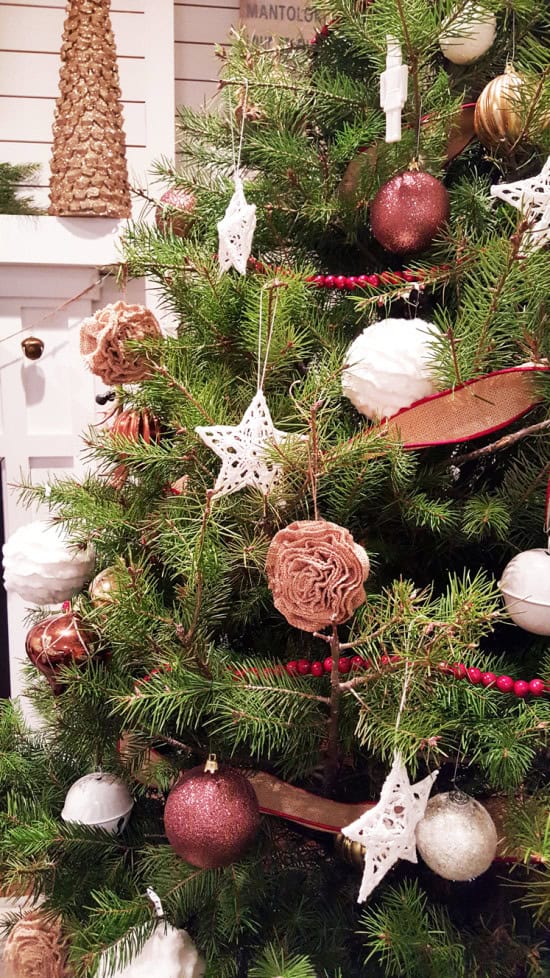 In order to fit the tree in the family room, I moved one of my wing back chairs into the living room for now. I am loving how it looks with my new area rug. This room feels so much more inviting now. I plan to make some changes in here once the kitchen makeover is complete.
I have a giant container of ornaments we picked up at Sams club years ago. They're all gold, green and brown with glitter. They go a long way in decorating the house. I used them on the tree and also scattered throughout the house.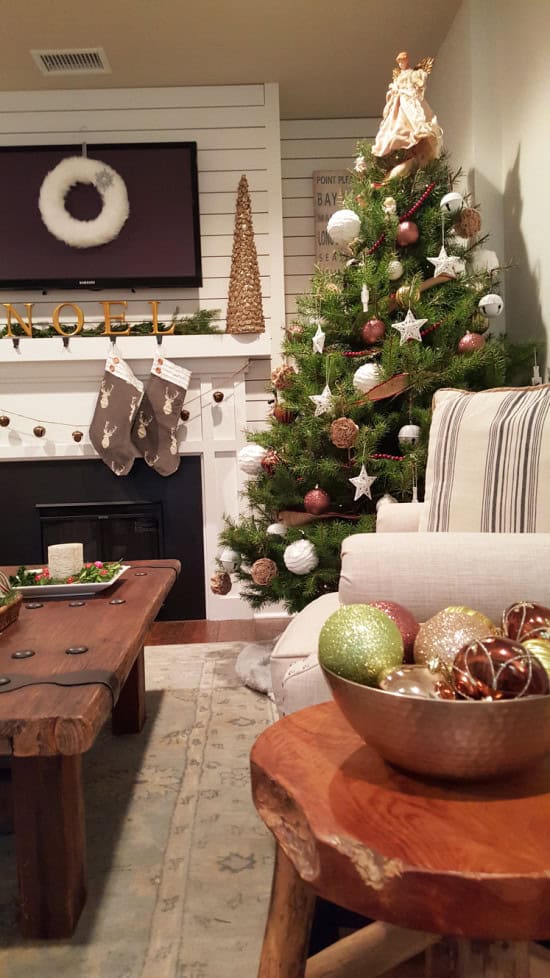 I updated the bar cart with a few gold accents as well. I'm obsessed with my moose head wine stopper I got this year at Peddler's Village, PA. I wish I had gotten more of those!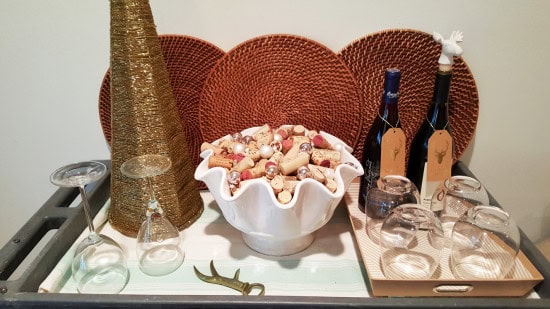 This wreath* is from Pier 1 (it's on sale now too) and usually lives on my front door. I added it here for the photos, I don't think my husband would approve of it there permanently.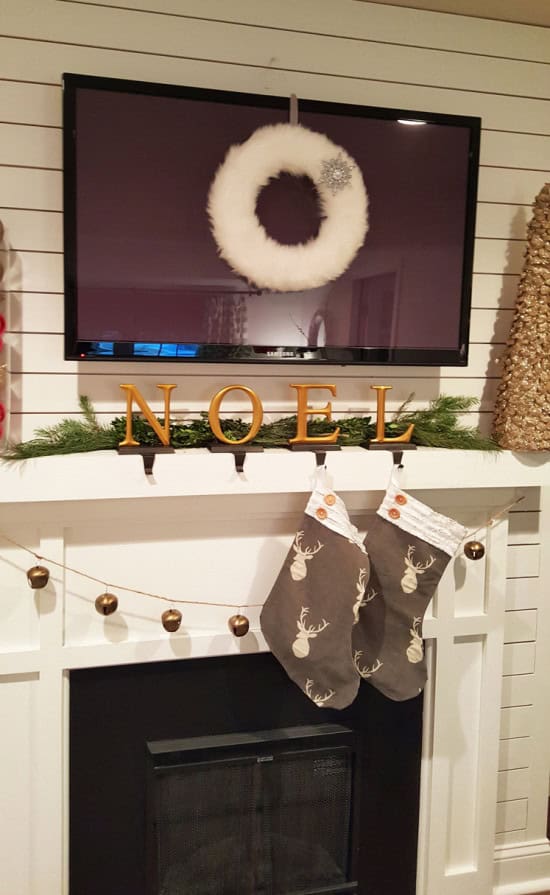 This will be my only post this week, I need to take a break to celebrate all thing Christmas with my family and friends. I'll be back next Monday. May you all have a very blessed Christmas!
*Affiliate link