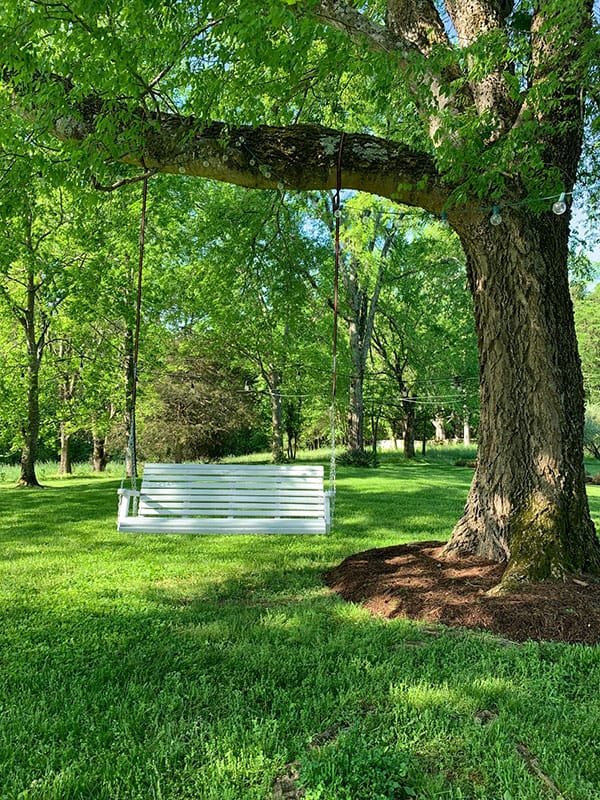 You should probably grab a cup of coffee and get comfy for this post because there's lots of eye candy here today. Its about my recent visit to Virginia for an event called Bloom Market. If you've never heard of Bloom it's hosted by a sweet blogger friend of mine from The Morris Manor. I found so much inspiration there, I thought I would share about that today in case you may want to attend one of their next events.
It was a whirlwind of a weekend! My friend Deb of Seeking Lavender Lane and I flew to North Carolina on Friday and drove up to the event from there on Friday. We were invited to present a table setting demonstration at Bloom Market. We ran very late due to multiple issues but we did finally make it there on Friday night.
I didn't take many photos outside on Friday due to it being a cold, rainy and windy. Think tents-flying kind of wind! But I did snap a few inside. One highlight of the weekend was getting to know the Design Twins who were also attending the market. If you're on Instagram I'm sure you've heard of them. They are even sweeter in person that you would imagine.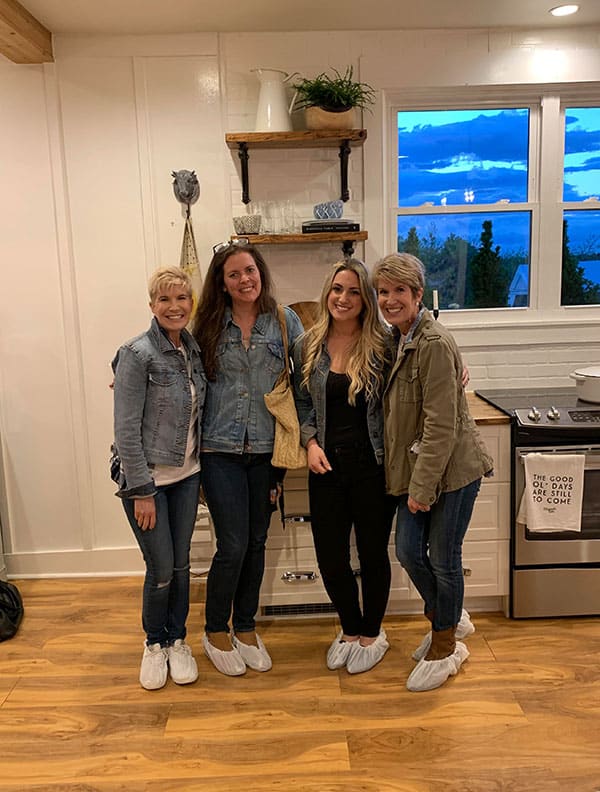 From left to right: Julie, me, Deb, and Jodi
Fortunately, on Saturday, the weather was much better and we were all relieved to see the sun! We walked around visiting and meeting all the vendors who were selling their goods at the event. These were all such talented women working hard on their small businesses. This amazing mantel was from Curtis Creation, I really wish I could've taken this one home!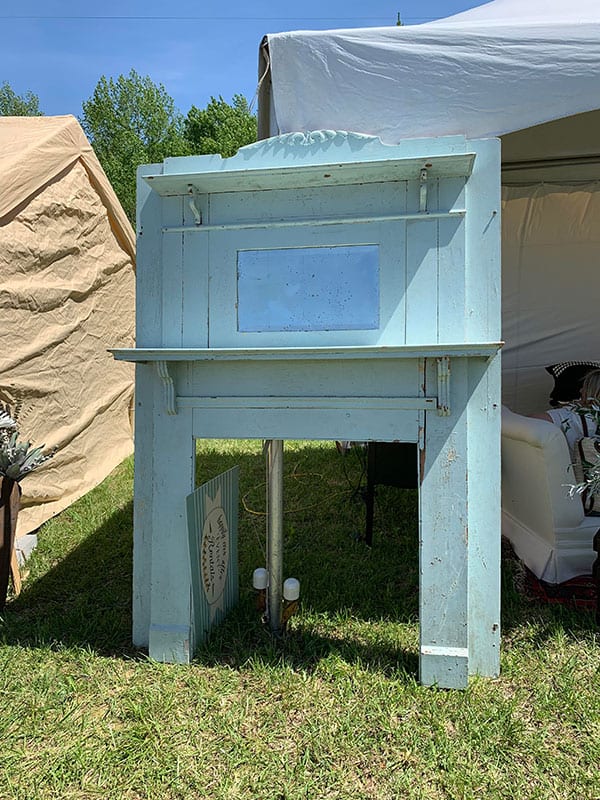 Another favorite vendor was a local flower shop called Rosefield Farm and Flowers. I wish I had a shot of their entire display but their booth was packed!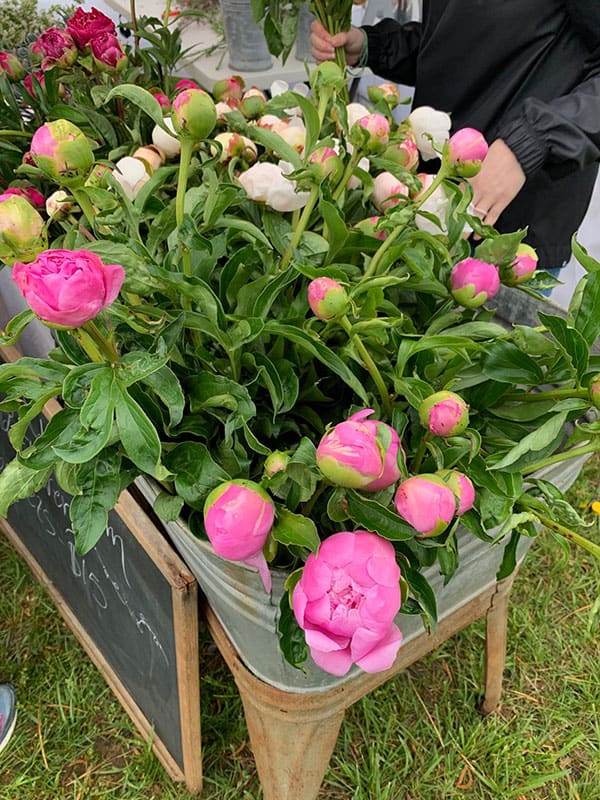 Deb and I presented how to design a tablescape on Saturday. This was kind of done on the fly due to all of our delays getting there but it turned out really pretty in spite of that. Here's a glimpse of the table with the Morris Manor in the background. I'll add links to the items we used for the tablescape at the bottom of this post.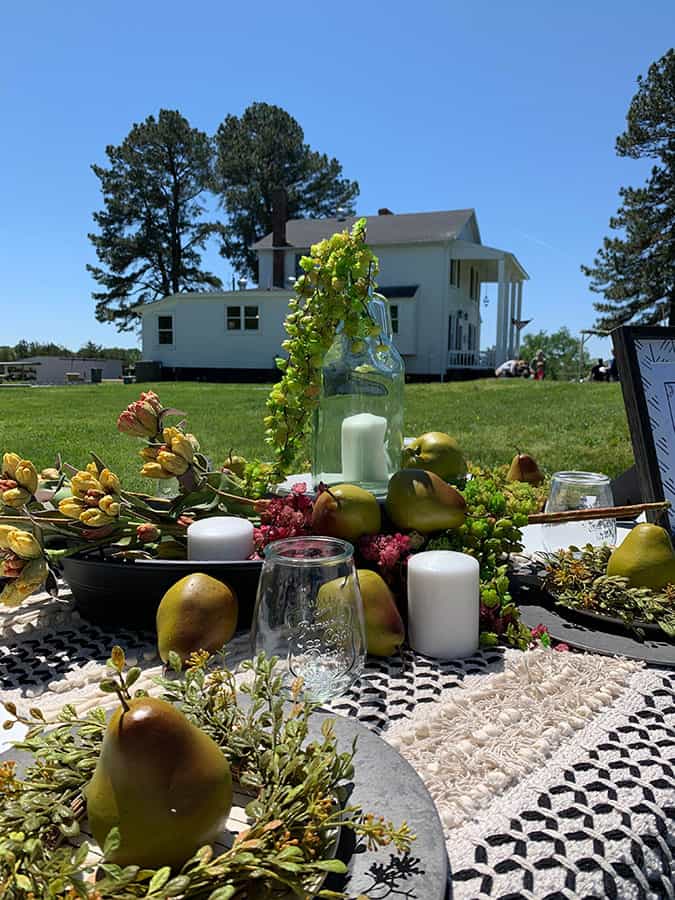 The Manor was open for tours during the event. This is an amazing kitchen. Have you ever seen a bigger refrigerator?
This shot was taken from the kitchen looking into the open dining and living room area.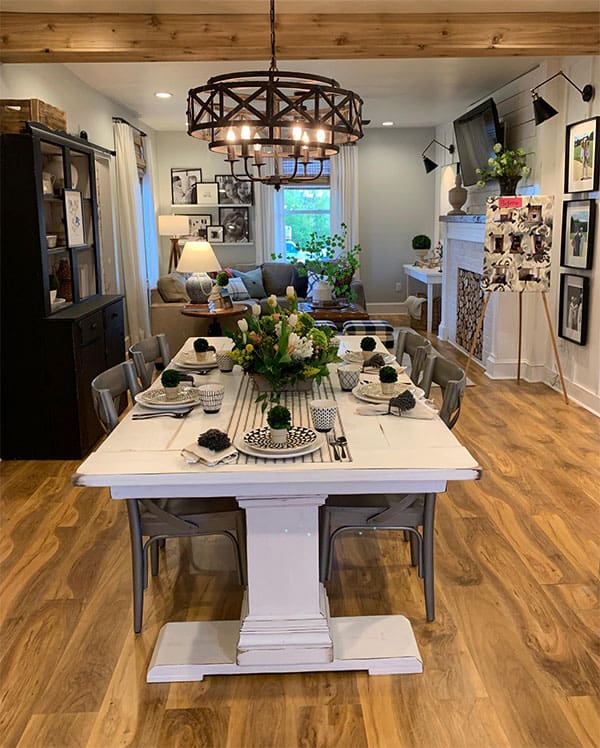 A pretty sideboard display.
I didn't get a full shot of the living room, but here's a glimpse of it. I noticed Katrina (the owner of the Morris Manor) has the same rug in her living room as I do in mine.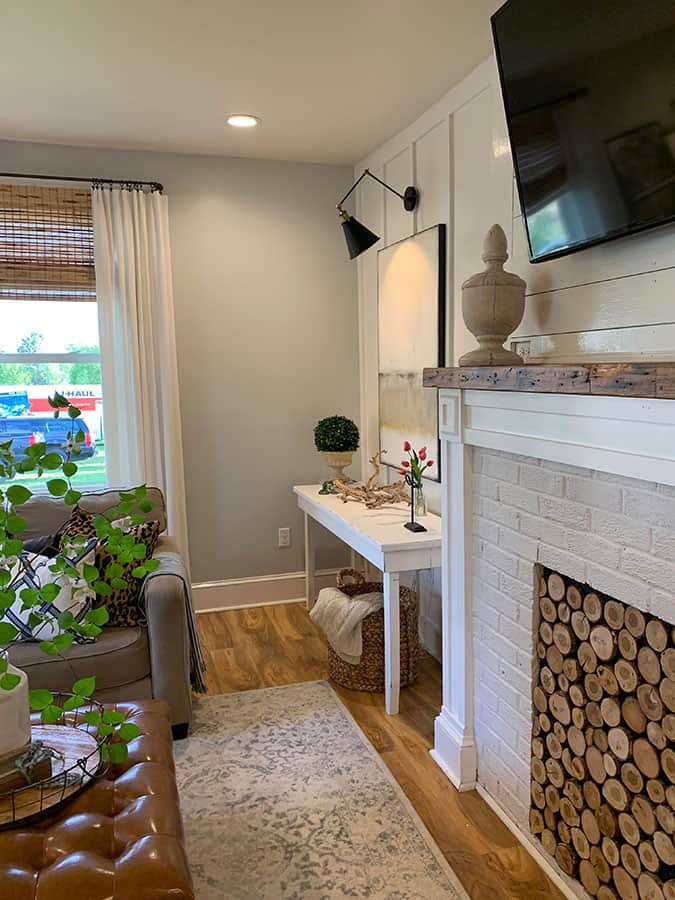 The bathroom in the manor had too many design features to list! I regret not getting a full view shot of this room, but check out this transom above the door. There was beadboard on the ceiling and while planks on the floors!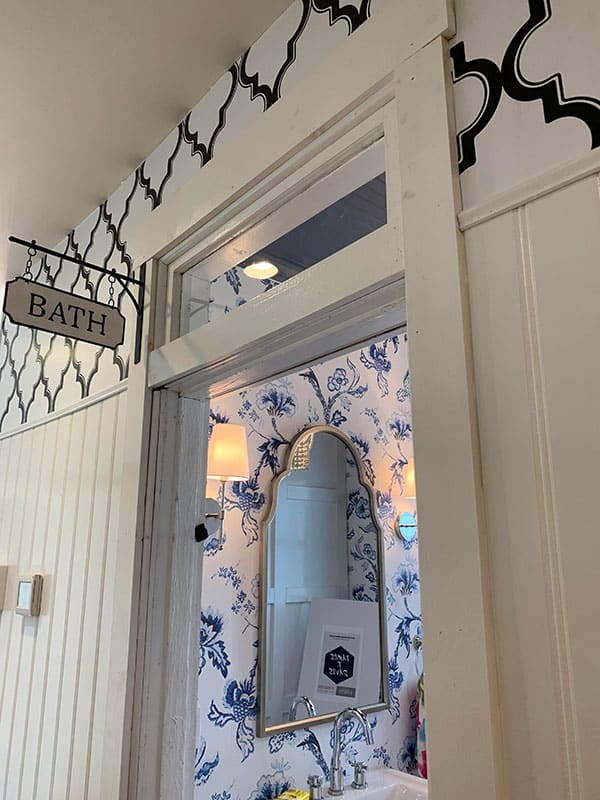 I had seen photos of The Morris Manor online, but honestly, it was more beautiful in person.
While in Virginia, we stayed at a bed and breakfast called the Pruitt House Inn which was about 10 minutes from the event. The inn sits on 25 beautiful acres. It was built in the 1800s and has a really interesting history. You can read all about that here.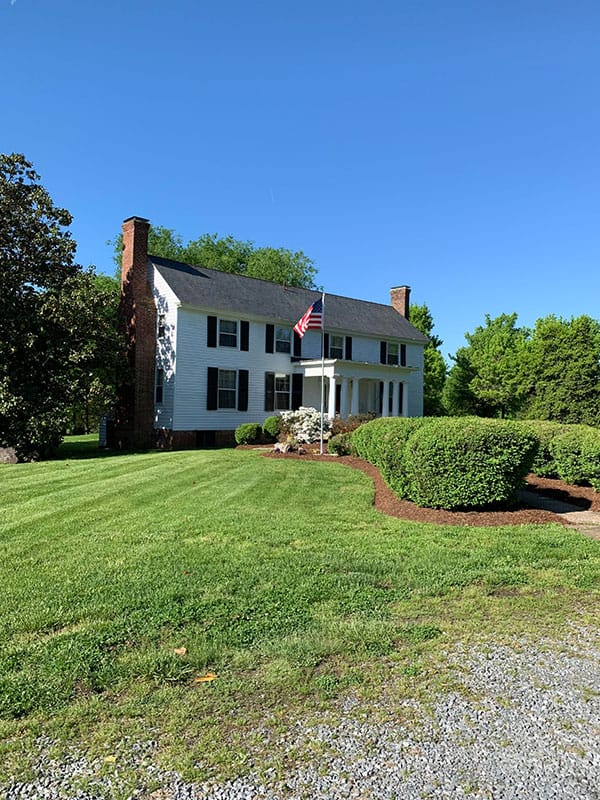 Sadly, I didn't take any pictures inside the beautiful house. That was sheerly from lack of time, but I did take some of the amazing property. This is the incredible view from the front porch.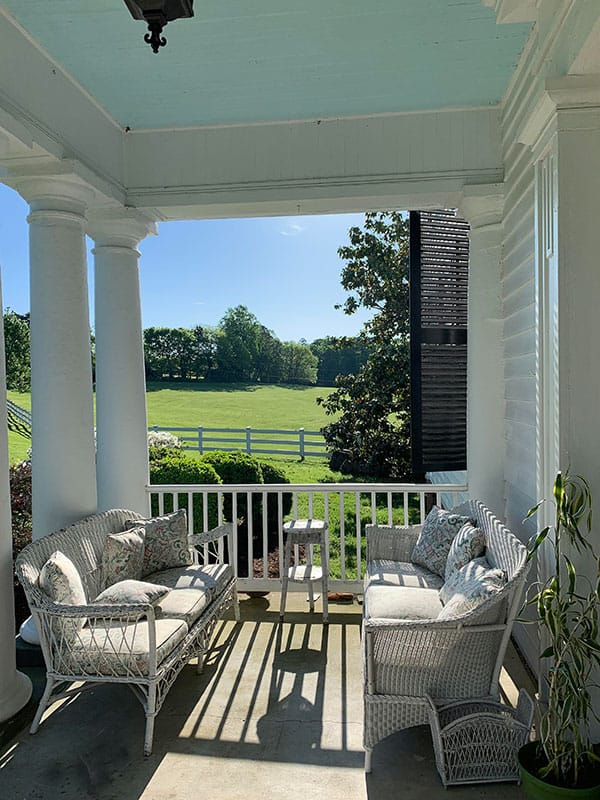 Here's a peek at the backyard taken from a little breezeway room.
The innkeeper/owner was the sweetest woman who fed us homemade southern breakfast complete with biscuits and freshly baked banana bread with sweet tea. We all wanted to take her home with us! Here is another shot with some of the other bloggers that attended.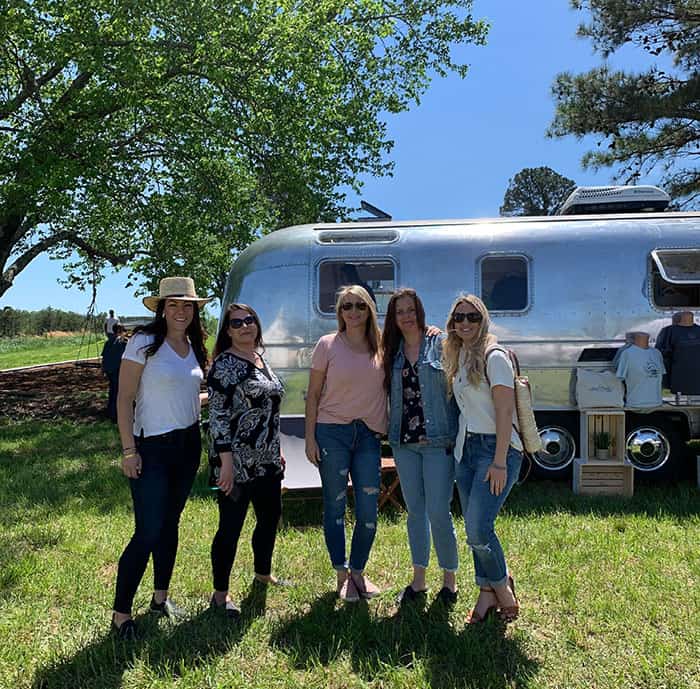 Left to right: Susie from Curtis Creation, Rachel from Craving Some Creativity, Amy from Cuter Tudor, me and Deb from Seeking Lavender Lane
This area of Virginia was very much open spaces and country style living. A bit of a culture shock for this Jersey girl. It was beautiful to see and I'm kind of missing all that open air now. This was the second annual Bloom Market. If you're in the area next year, I'd encourage you to go. It's definitely a fun day/weekend out!
You can shop the table setting items below!*