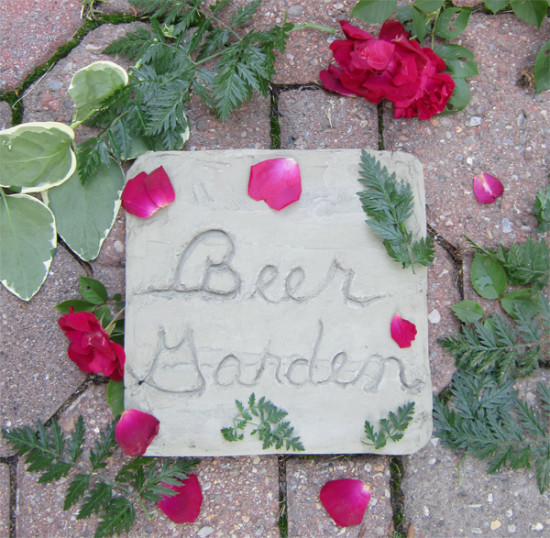 Welcome to month #5 of our Home Depot Gift Challenge!  In addition to our projects this month, we also have a Giveaway!  You can enter to win a $100 gift card to Home Depot!  I really look forward to this day each month to see what my blogging friends came up with for their projects!  This month's chosen item was concrete, and in honor of Father's Day, the gift recipient has to be a dad.   I just happened to already have a box of concrete mix at home (doesn't everyone?).  I had picked it up intending to redo my bathroom countertops with it, but changed my mind because I really didn't want them to be a light gray color.
I had lots of thoughts on what to make with it this month.  Lots of knock off Restoration Hardware ideas went through my mind first.  In the end I decided to go a completely different route.
My husband and I have talked about finding a beer garden sign for our yard for years, but never actually found one to buy.  So with my husband as the gift recipient, I decided to make him a beer garden sign.  I ordered some rubber stamp letters and some moss green stone color (affiliate links) for the concrete from Amazon.  The Henry Feather Finish concrete is from Home Depot.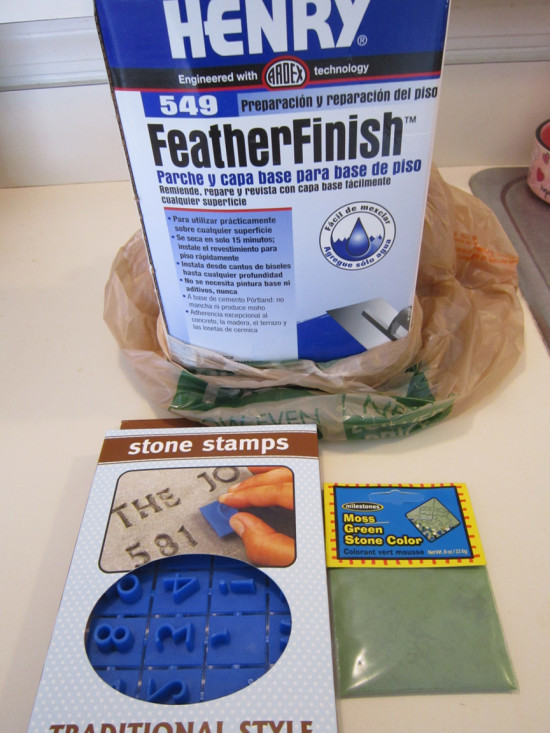 I did absolutely no research on how to use concrete before starting this project, I just dove right in.  I put the cement mix into a plastic storage bowl that no longer had a lid.  The green cement color didn't come with any instructions, so I just added some to the cement mix.  I didn't even follow the directions on the cement mix, just added water as needed to get a consistency that seemed right.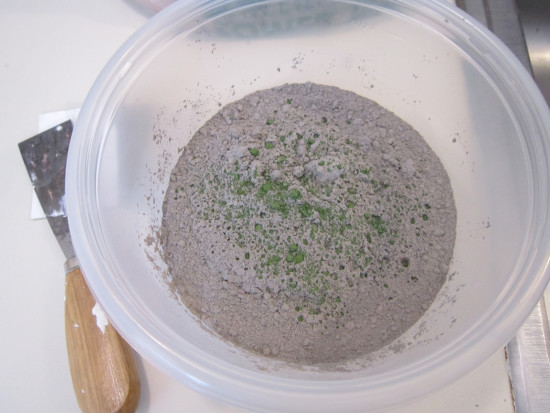 I picked up a cake pan from the dollar store to use as my mold.  I sprayed it with Pam cooking spray.  Again, I had no idea whatsoever if this would work.
Once the cement had set for a while, I started stamping with my little lettered stamps.  It was a complete fail.  The stamps were way too small and I couldn't get a good imprint with them.
I had to start over again.  With time running out to complete my project, I opted to just hand-write the letters using a pencil in the concrete.  I also used a pencil sprayed with Pam spray to make a hole in the top for hanging.  Once it was all set, it easily popped right out of the cake pan.
We can hang it in the yard.  Or prop it in the garden, or use it as a stepping stone.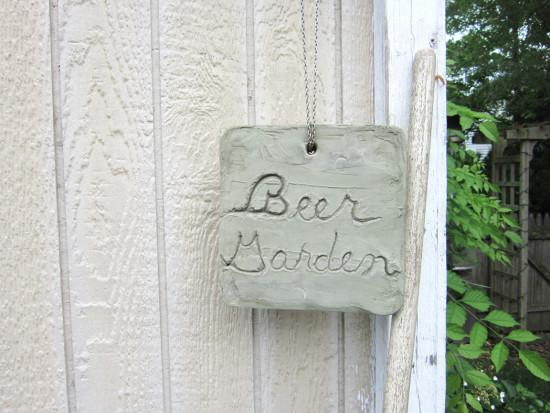 This is clearly not my most elegant design project, but I have to say my husband really liked it!  And I still have a whole box of cement to tackle some of those Restoration Hardware knockoff's in the future!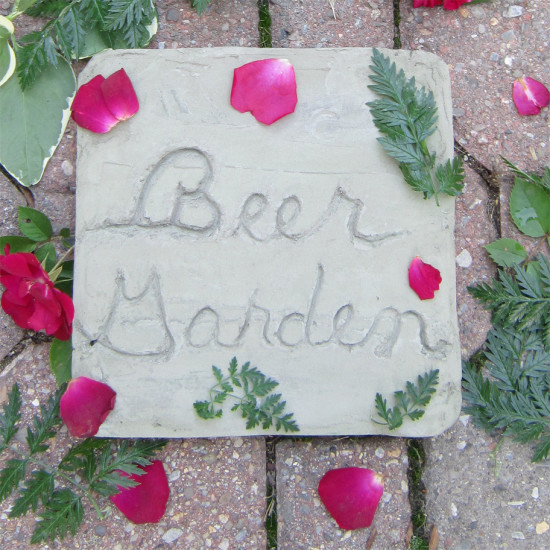 Don't forget you can enter below to win the $100 Home Depot Gift Card!  Good Luck!
And be sure to check out (below) what project's my friends came up with, they never disappoint!  You can also follow our Pinterest group board so you don't miss a thing!
—