Baby Girl Nursery Design Ideas
I've been working on a baby girl nursery design for my niece who is expecting any day now. She has already picked the furniture for the room so I've been experimenting in photoshop with a few different elements to see how it might look. We are both excited about a very feminine nursery!
For the first design, I wanted to keep it soft and simple. I added a round jute rug, a pink and white canopy, and a pink tree branch decal on the wall. The curtain details are hard to see in this photo but they have a soft pink trim around the edges. Very soft and feminine. And that little vintage style basket is my favorite!
I also picked out bedding to go with the first board. The comforter and crib skirt is a pretty soft pink with ruffled details. The crib sheet is super cute with a feminine woodland theme. It's just enough pink to be very girly without going too overboard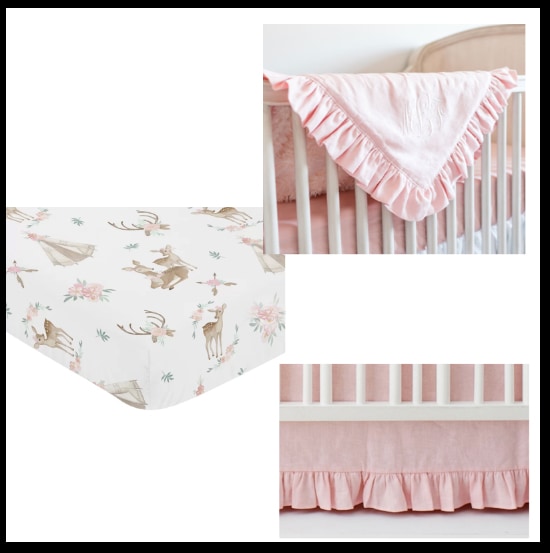 My niece was very interested in having a bold wallpaper feature wall, and she found this black and white motif that she really liked. I popped that into photoshop to see how it might look. I changed the white curtains out to pink ruffle curtains for this one. What I love best here is the turkish style rug with pink detailing. A little girl nursery would be so stylish with that one!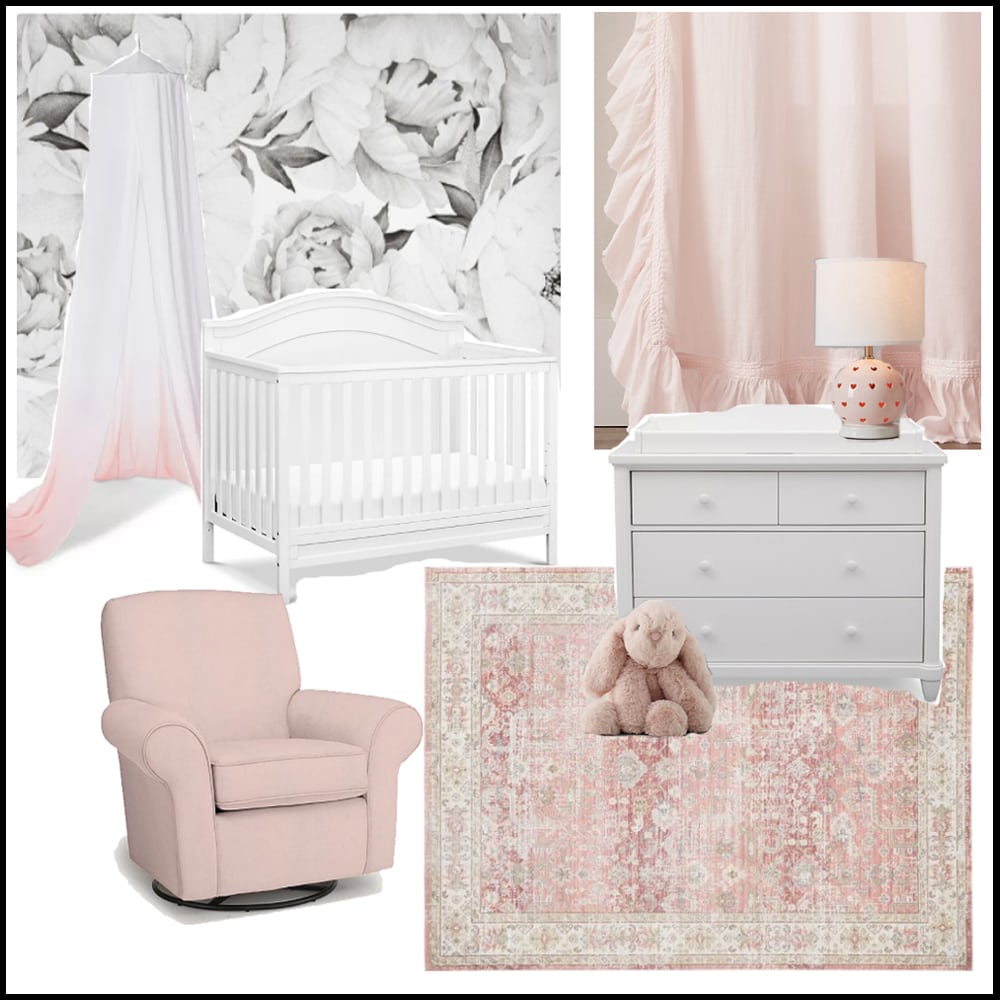 Lastly, I found a bold pink feather wallpaper that we liked, so I auditioned that one as well. I love the pink blinds on this one (they also come in white) with the pompoms and the neutral textured rug. The feather chandelier and ruffled ottoman also add texture here.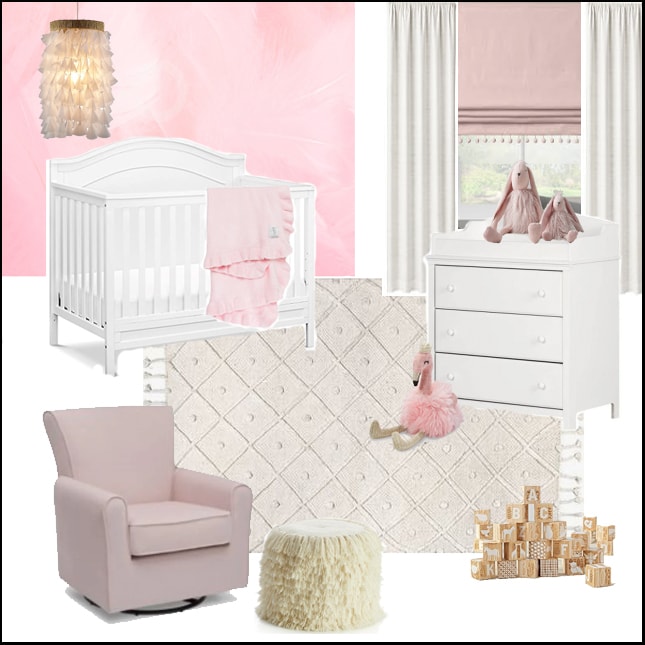 The first board is my favorite because I like things very simple but my niece definitely wants a bold wallpaper design which I also think will be fun. I look forward to getting started on this one! Stay tuned.
This post may contain affiliate links, see my full disclosure for more information.